J. L. Lewis, New York, NY
National

View Camera
National View, Improved

J. L. Lewis Catalogue No. 8, p. 18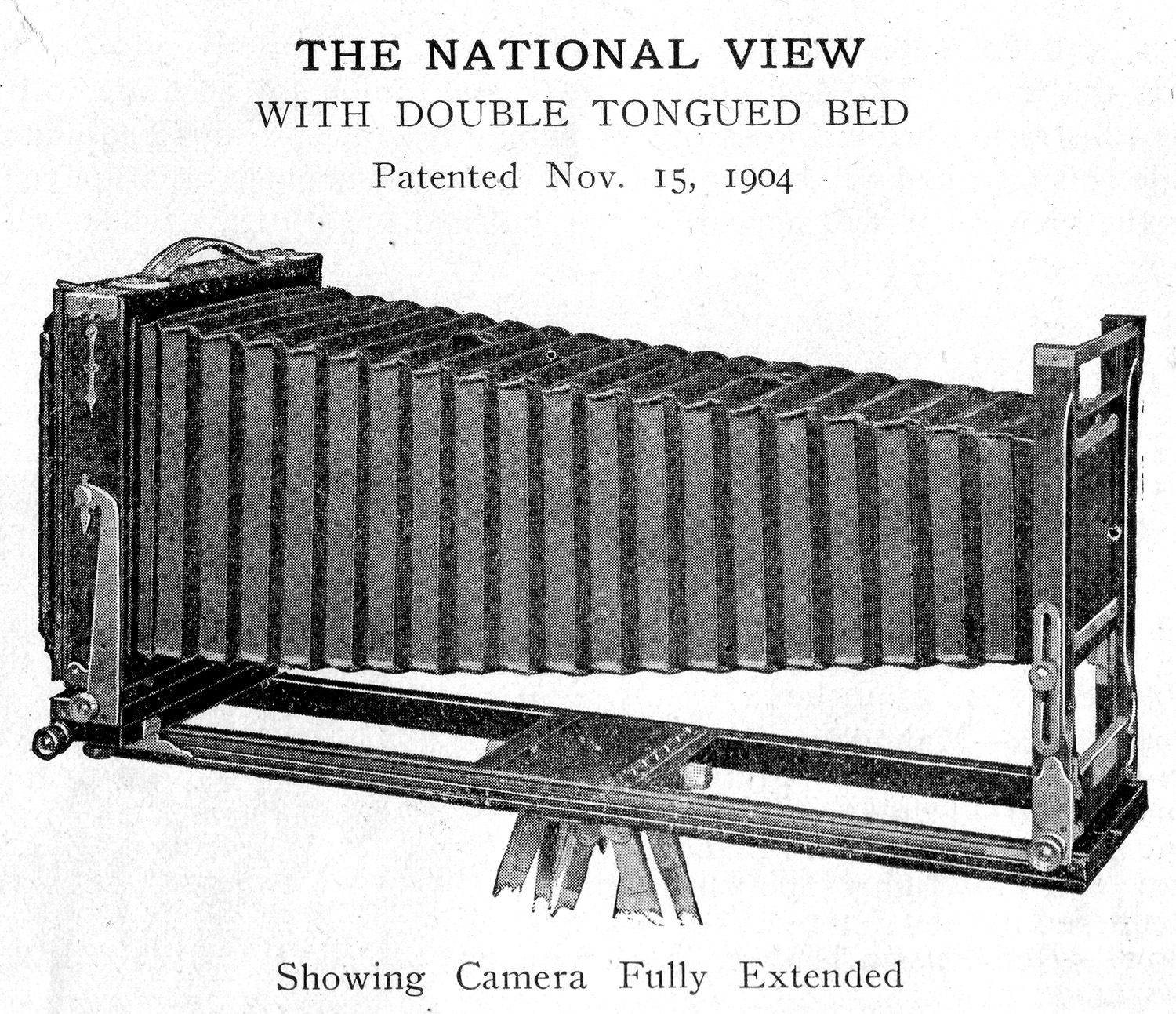 Seneca Camera Mfg. Co. Seneca View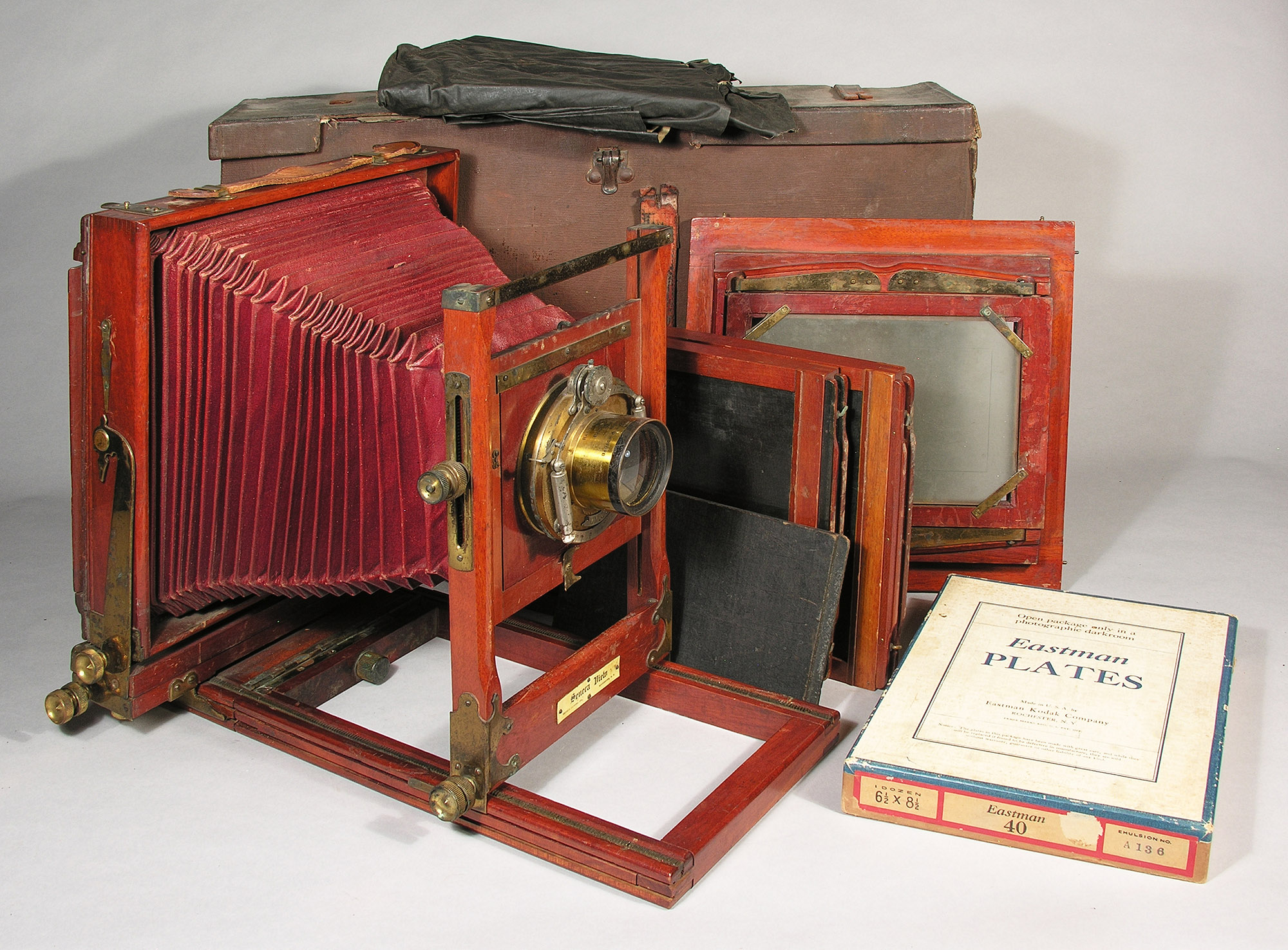 Date Introduced: - ; Years Manufactured: c. 1906-1910
Construction: front and back focus via rack and pinion (two gear tracks on top of base rails); double swing; reversing by removable back; three-piece lens board
Materials: mahogany body, cherry base, brass hardware, canvas case
Sizes Offered: 5x7, 5x8 stereo, 6½x8½, 8x10, 11x14, 14x17, 17x20
Notes:
National was the trademark name that J. L. Lewis used for this camera.
The National View Camera Improved was identical to the Seneca Camera Mfg. Co. Seneca View, and apparently purchased from its manufacturer for resale.
This J.L. Lewis model is advertised with a long-style case (with room for extra plate-holders, while the J.L. Lewis Professional model had a smaller, square-type case (only fitting one plate-holder in addition to the camera).
References:
National Cameras and Supplies, Catalogue No. 8, J. L. Lewis (New York, NY), c. 1906, pp. 18-19 (as the National View Camera)
Cameras and Supplies, Catalog No. 12, J. L. Lewis (New York, NY), c. 1910, pp. 14-15 (as the New Improved National View Camera)


Back to Miscellaneous