Schultze Photo Equipment Co., New York, NY
Improved

Champion View Camera
4 ½ x 6 ½"; with Darlot Hemispherique Rapide lens and fitted drop shutter, a plate holder, and wooden case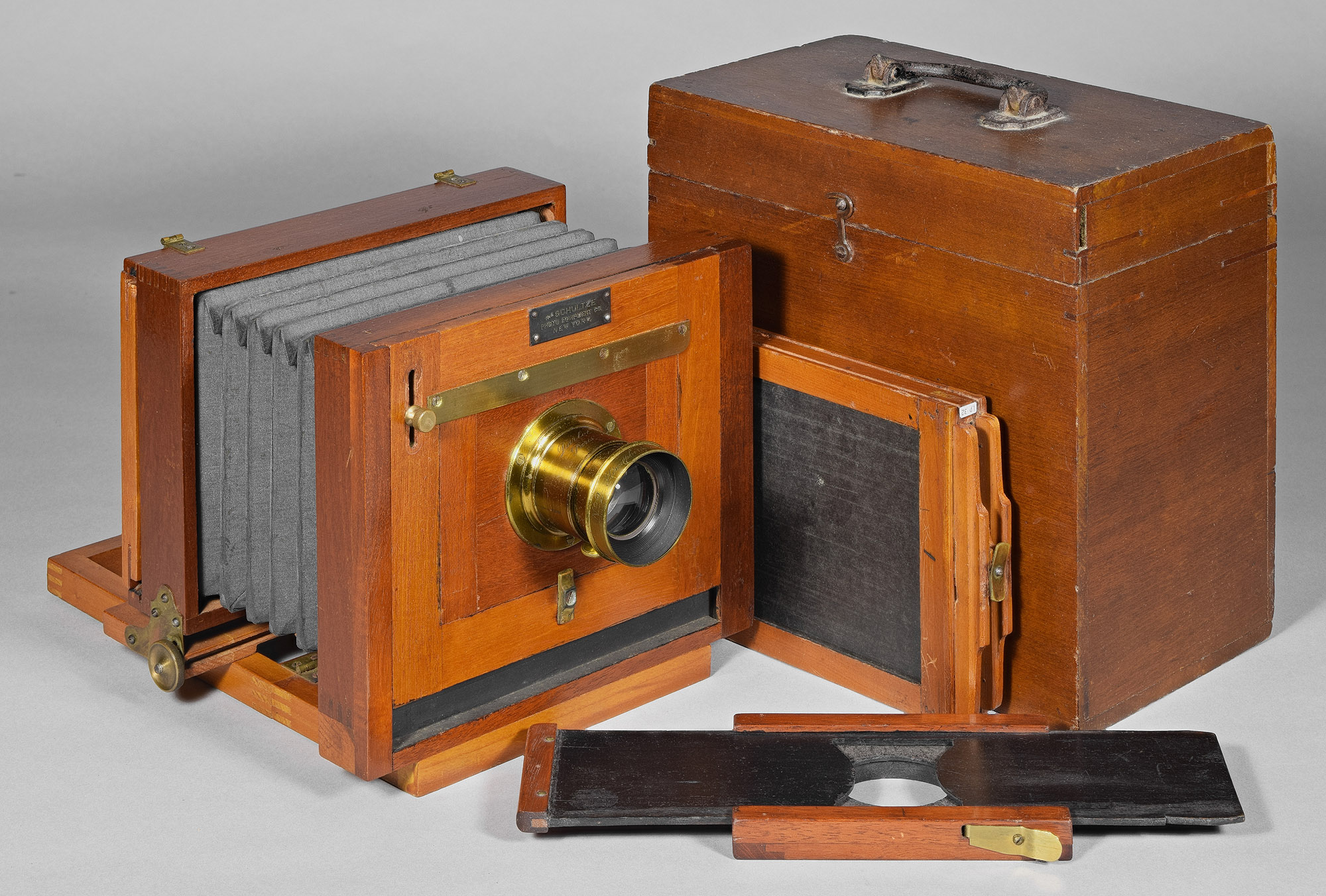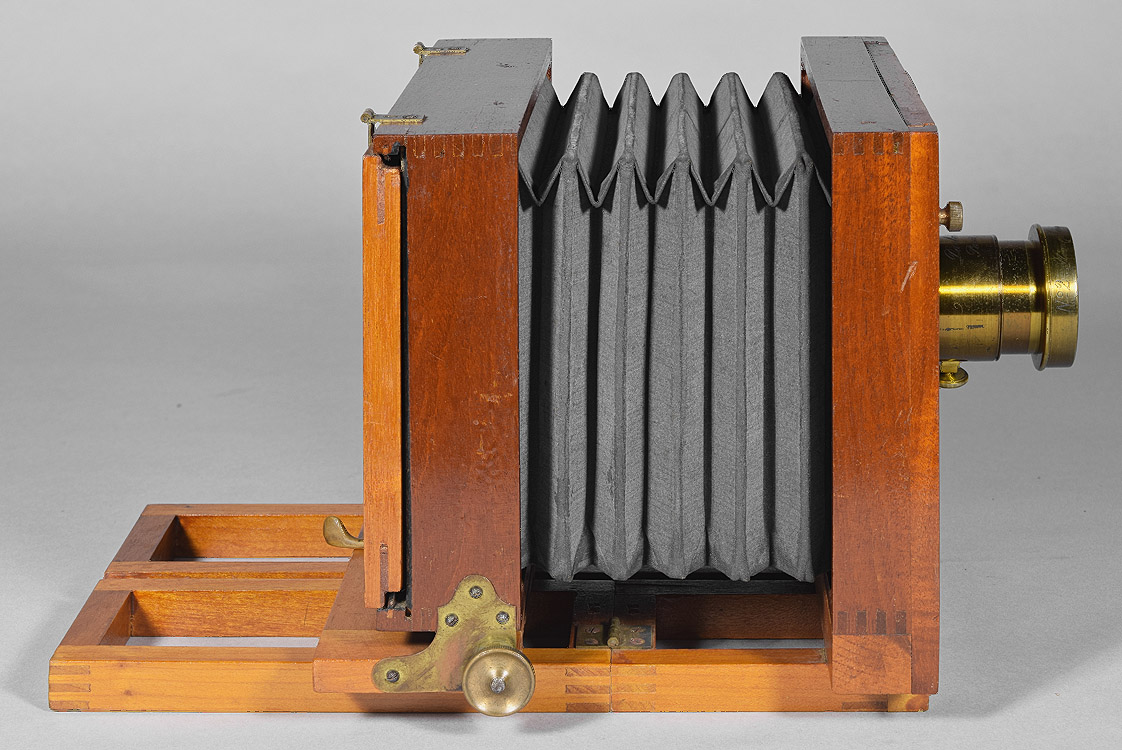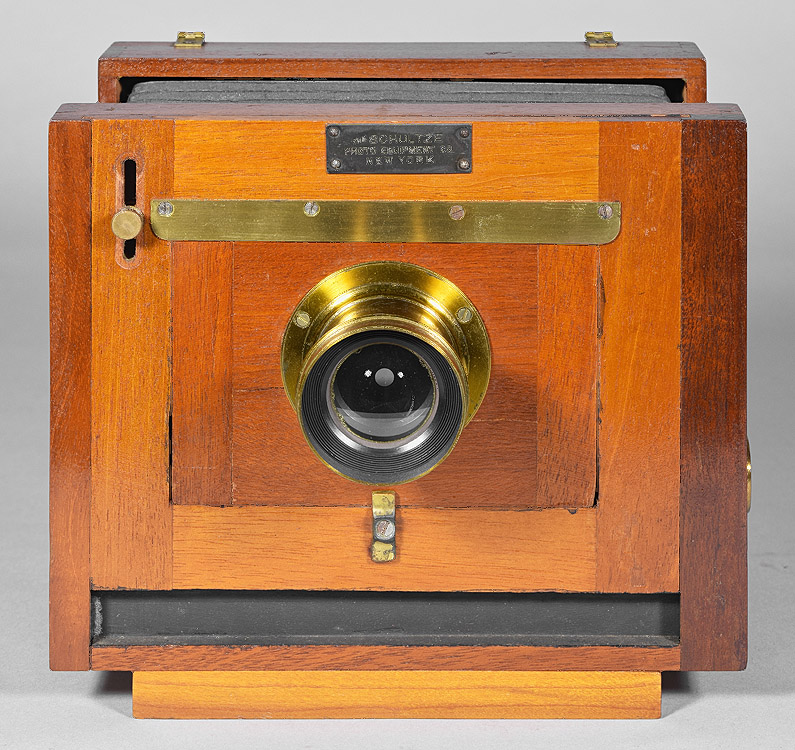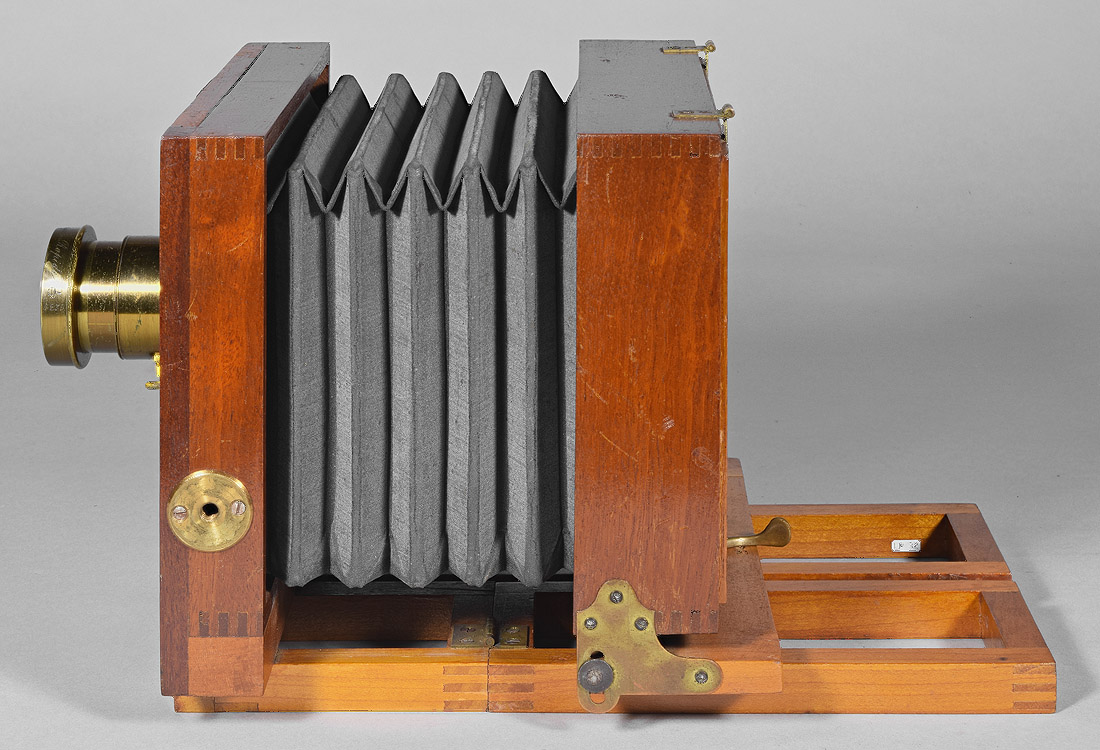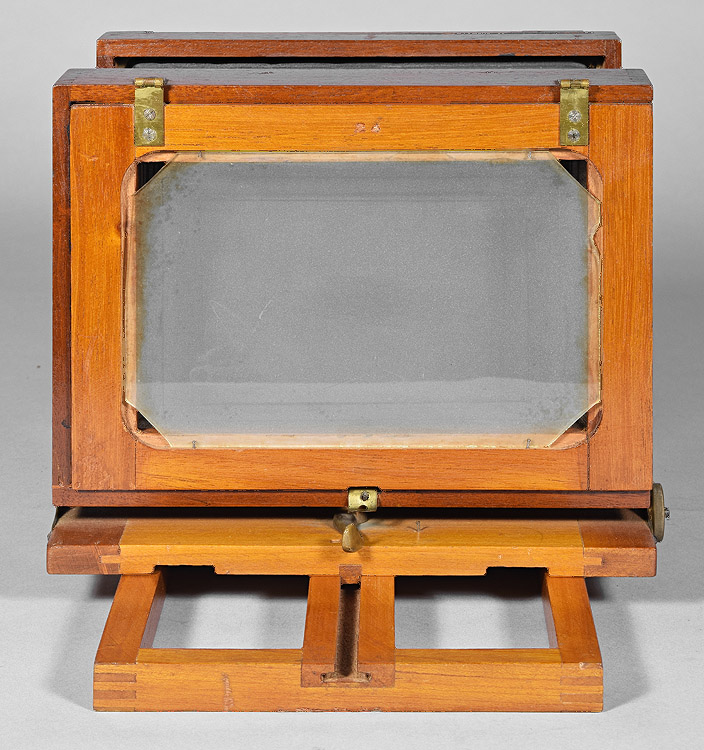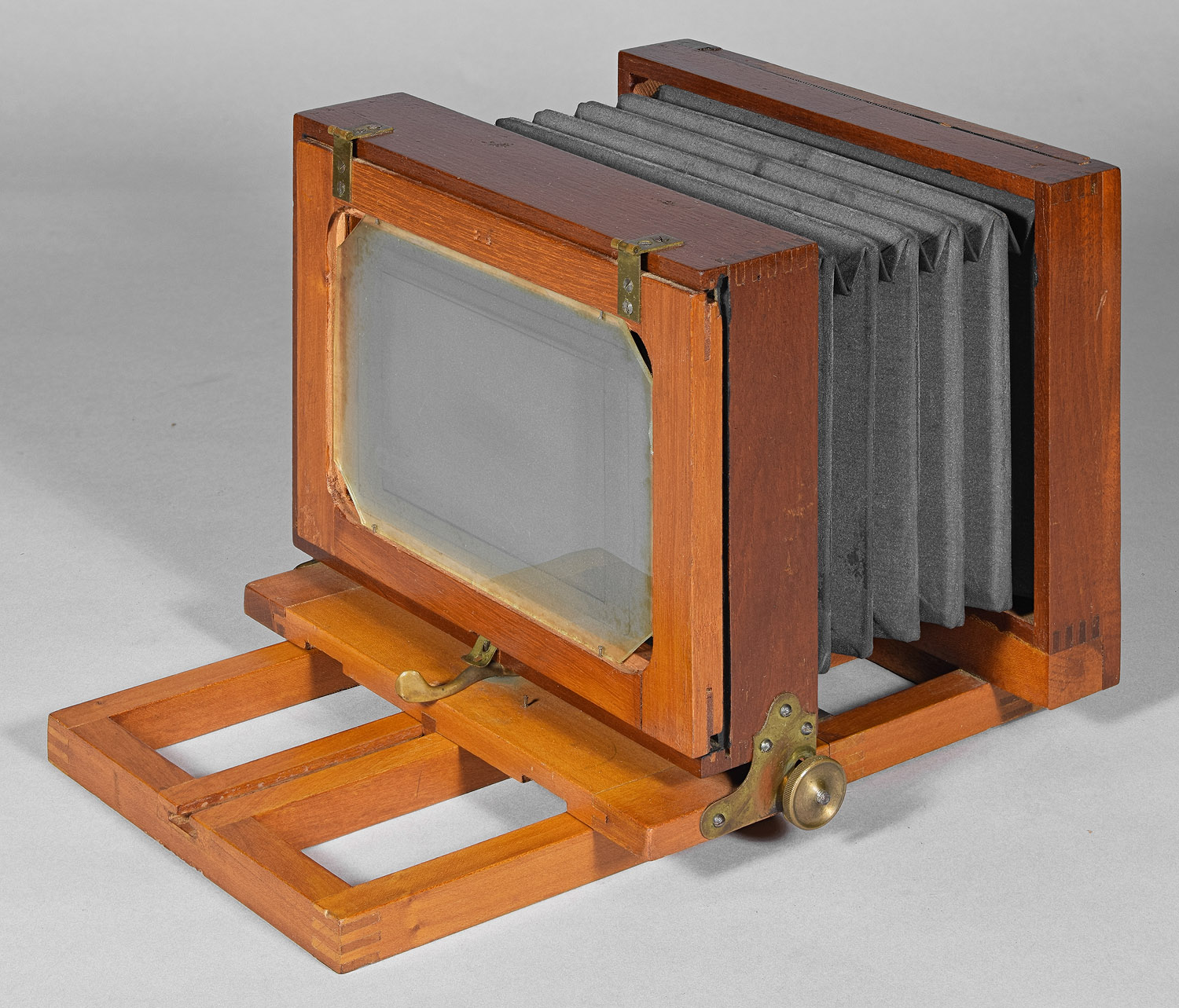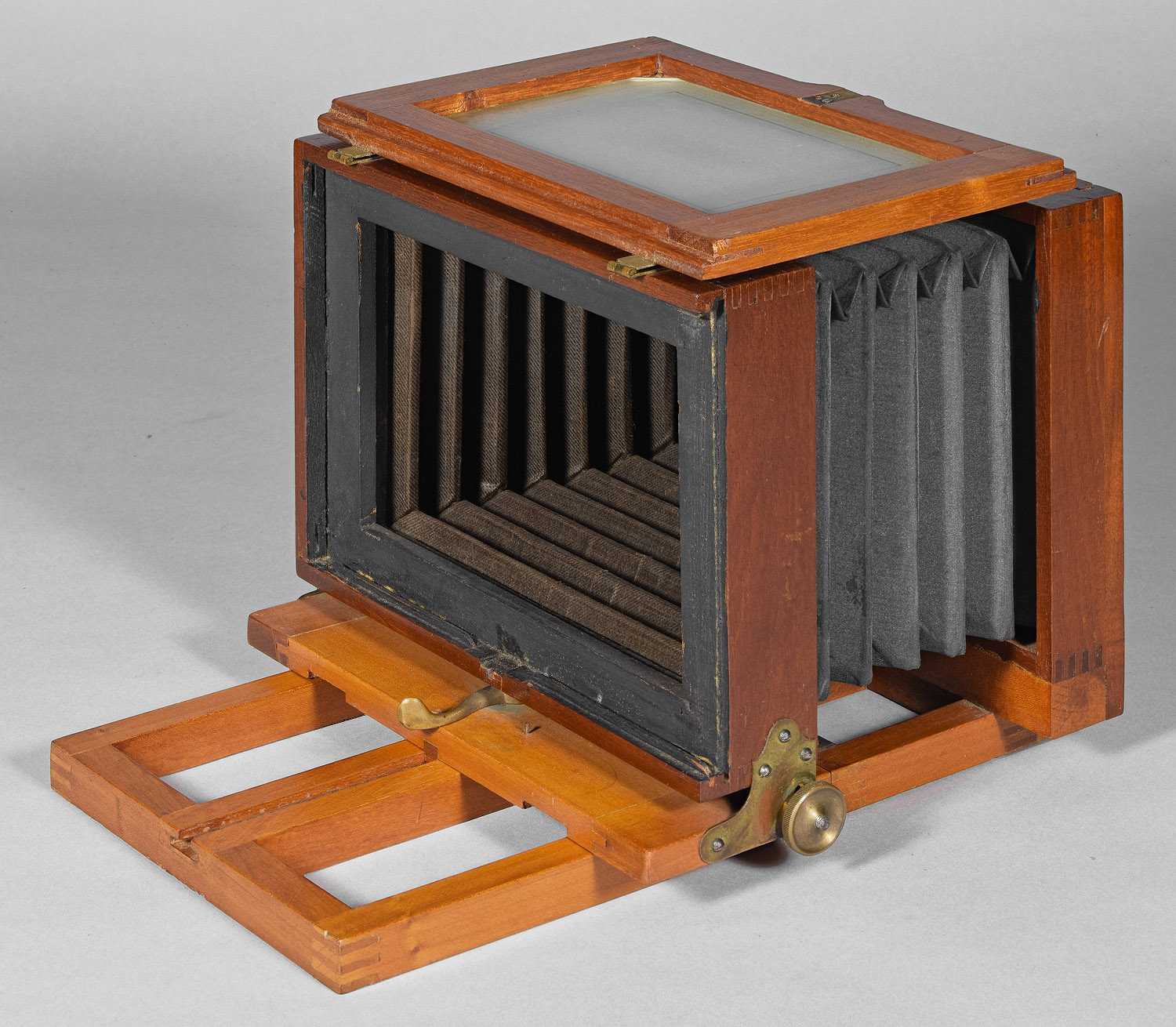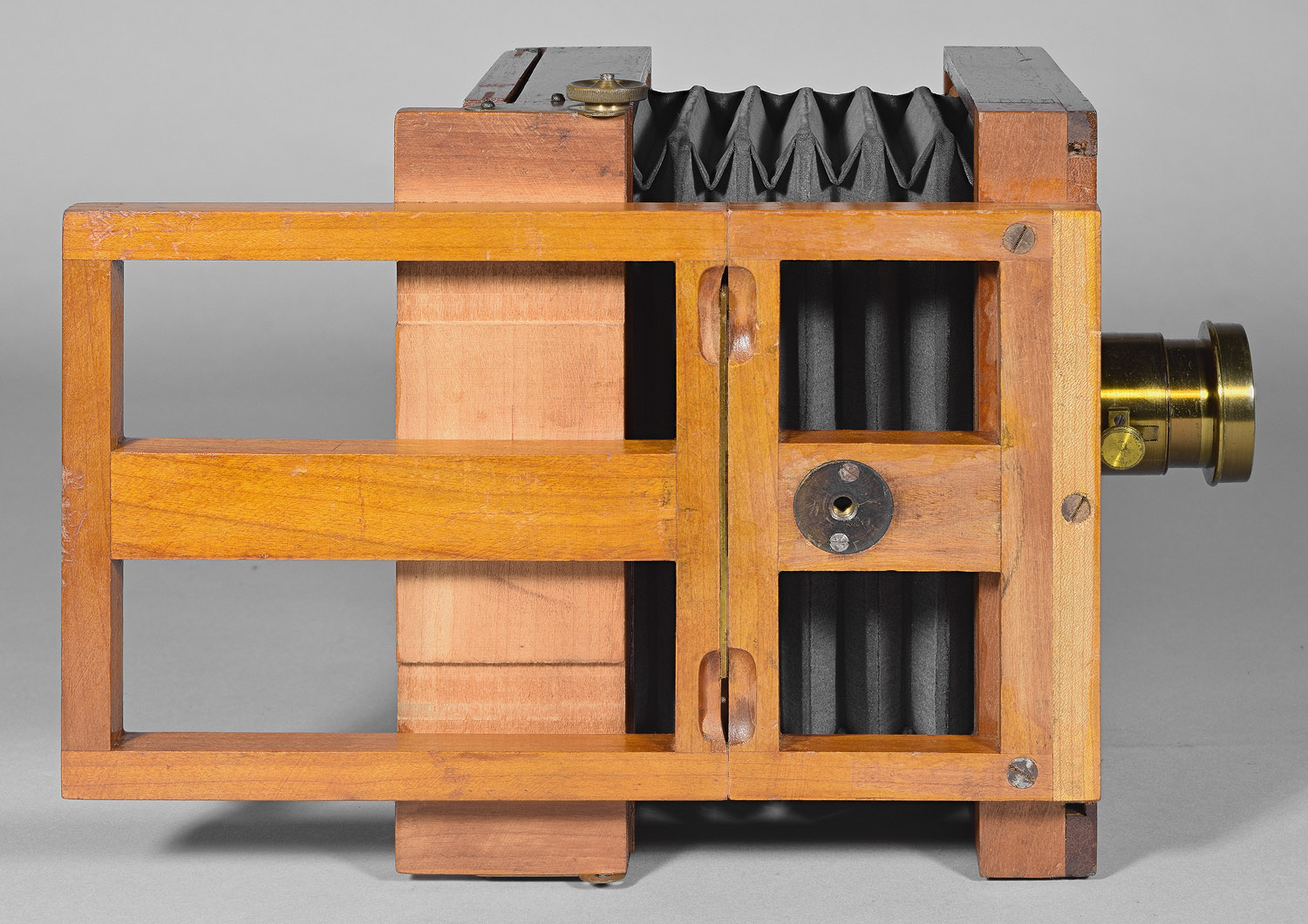 Label - Front Standard

Assembly Number - Top of Ground Glass Frame


6 ½ x 8 ½"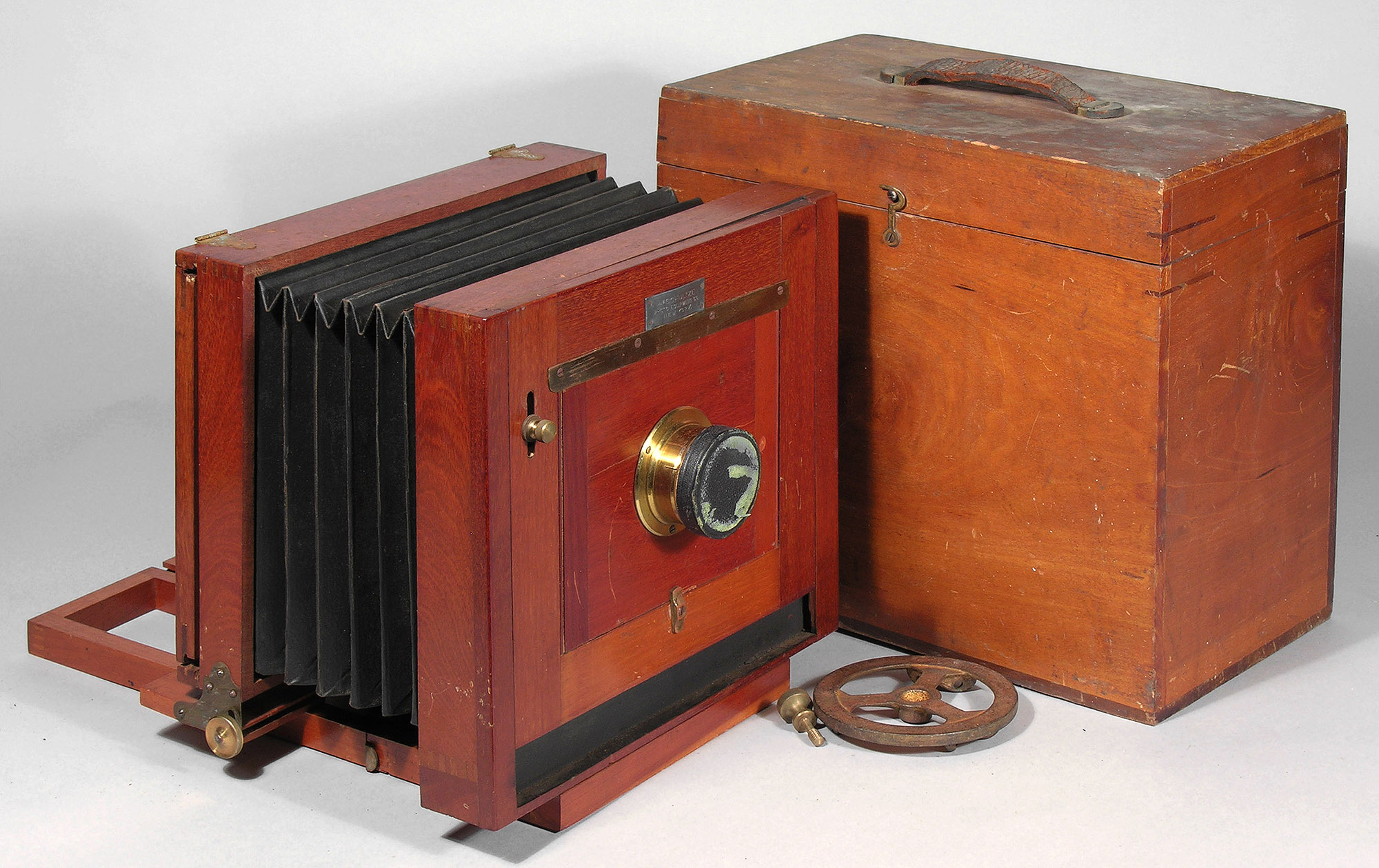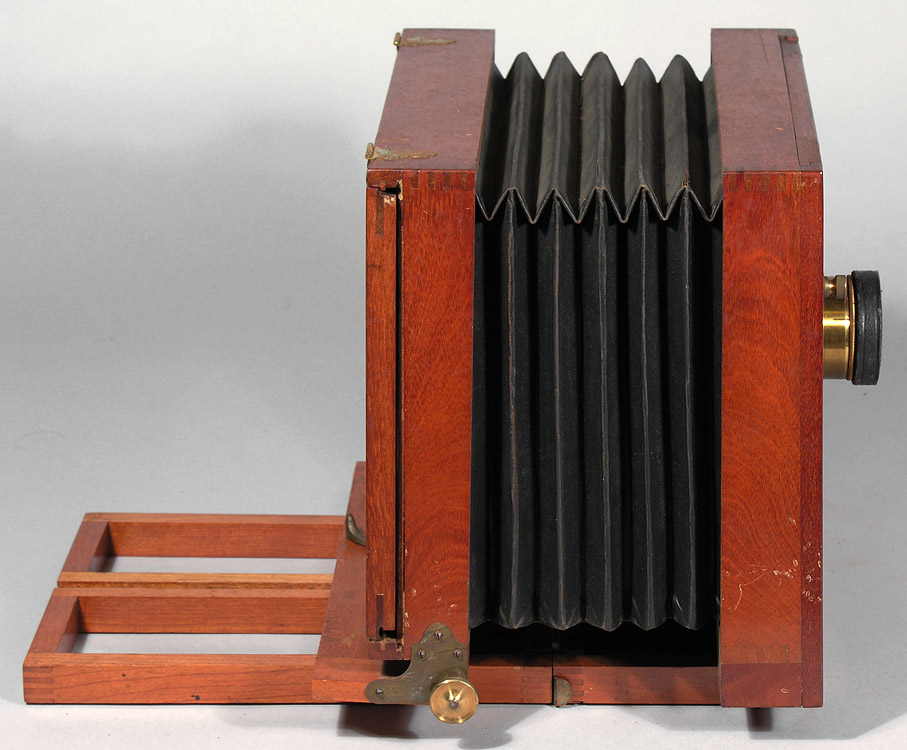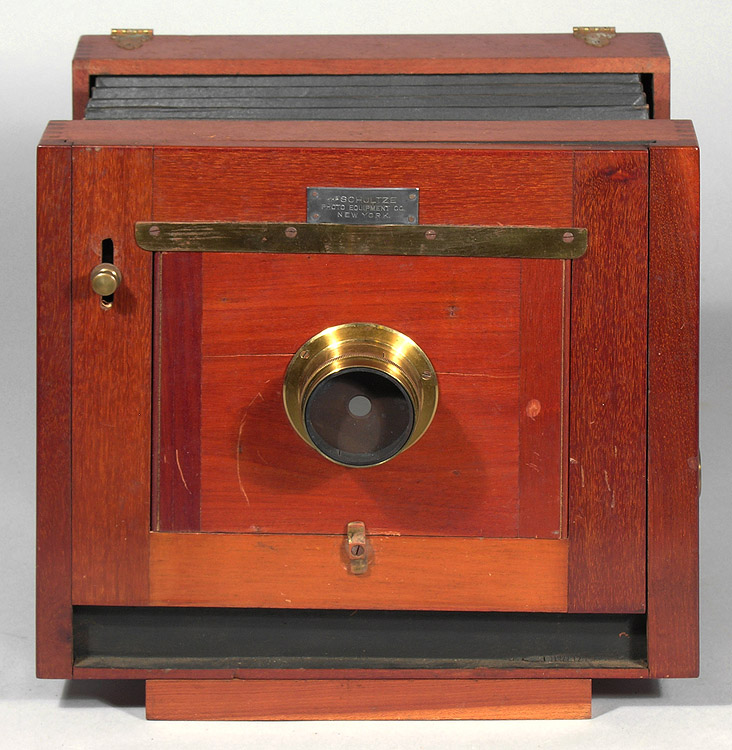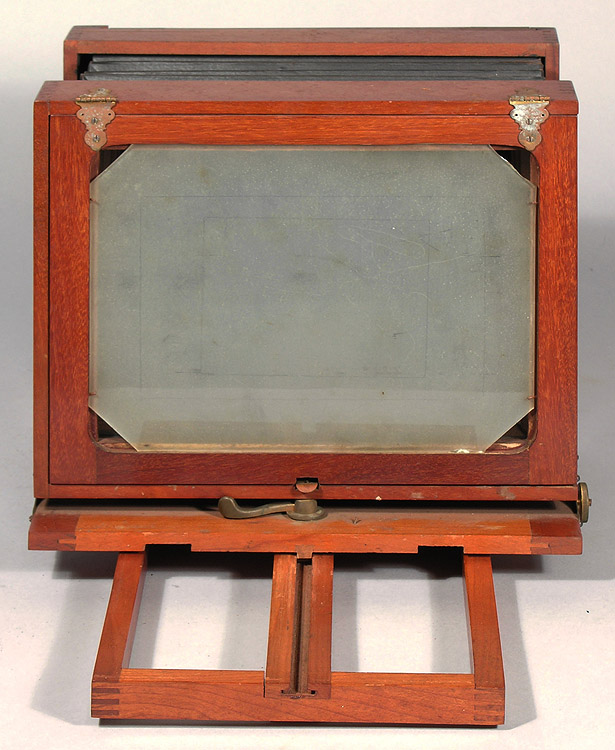 Date Introduced: - ; Years Manufactured: c. 1890-1892
Construction: back focus via push-pull; single swing; reversing by means of a second tripod mount; three-piece lens board
Materials: mahogany wood body; cherry base; black fabric bellows; brass hardware
Sizes Offered: 1=4x5, 4 ½x6 ½, 5x8, 6 ½x8 ½, 8x10, 10x12
Notes:
Schultze sometimes purchased cameras from other manufacturers, e.g., E. & H.T. Anthony NPA. Schultze also advertised some Scovill camera models in its catalogs (see references below). The lifetime of the Schultze company appears to be rather short. Their earliest advertisement appears to be in 1887 and their latest in 1892.
But Schultze also produced (or had made for it) at least two cameras having its own unique details of construction, and this is one of them. While similar in size and function to the Scovill Waterbury and other simple tailboard cameras of the era, the Schultze Champion Improved is unique in detail: the ground glass hinges upwards rather than downwards, and the plate holder has two kerf cuts lengthwise, which slide over splines attached to the camera back. Only the improved version has been so far found in advertising; the unimproved version has not been identified, but is probably one of the Schultze unique variations, here called, for lack of its proper name, Schultze Early View Camera, and the Schultze Champion? View Camera. The most probable precursor of the Champion Improved is the Schultze Champion?, which is very similar to the E. & H.T. Anthony Champion Variation 1B.
From the catalogs below are the following outfits, including camera, lens, tripod, case, paper, trays, mounts, etc.:
No. 1 = two carte de visite (2⅛x3 ½) photos on one 4x5 plate
No. 2 = 4x5 for 4x5 photos
No. 3 = 4 ½x6 ½ for cabinet (4 ½x6 ½) and carte de visite photos
No. 4 = 5x8 for 5x8 or two 4x5 photos
No. 5 = 5x8 for 5x8, 4x5, and 5x8 stereoscopic photos (including two matched lenses)
No. 6 = 6 ½x8 ½ for 6 ½x8 ½, 5x8, 4x5, cabinet and carte de visite photos
No. 7 = same as No. 6 but including a Cone Extension for copying and enlarging
No. 8 = 8x10 for 8x10, 6 ½x8 ½, 5x8, 4x5, cabinet and carte de visite photos
Note that No. 7 includes a Cone Extension, perhaps similar to the Blair Patent Extension.
References:
Amateur Photographic Equipments, Schultze Photo Equipment Co. (New York, NY), c. 1890, p. 19-34
Amateur Photographic Equipments, Schultze Photo Equipment Co. (New York, NY), 1892, p. 19-34
Back to Miscellaneous Camera Companies