Excelsior

View Camera

, Variation 2

Richard Walsl Catalog, 1882, p. 45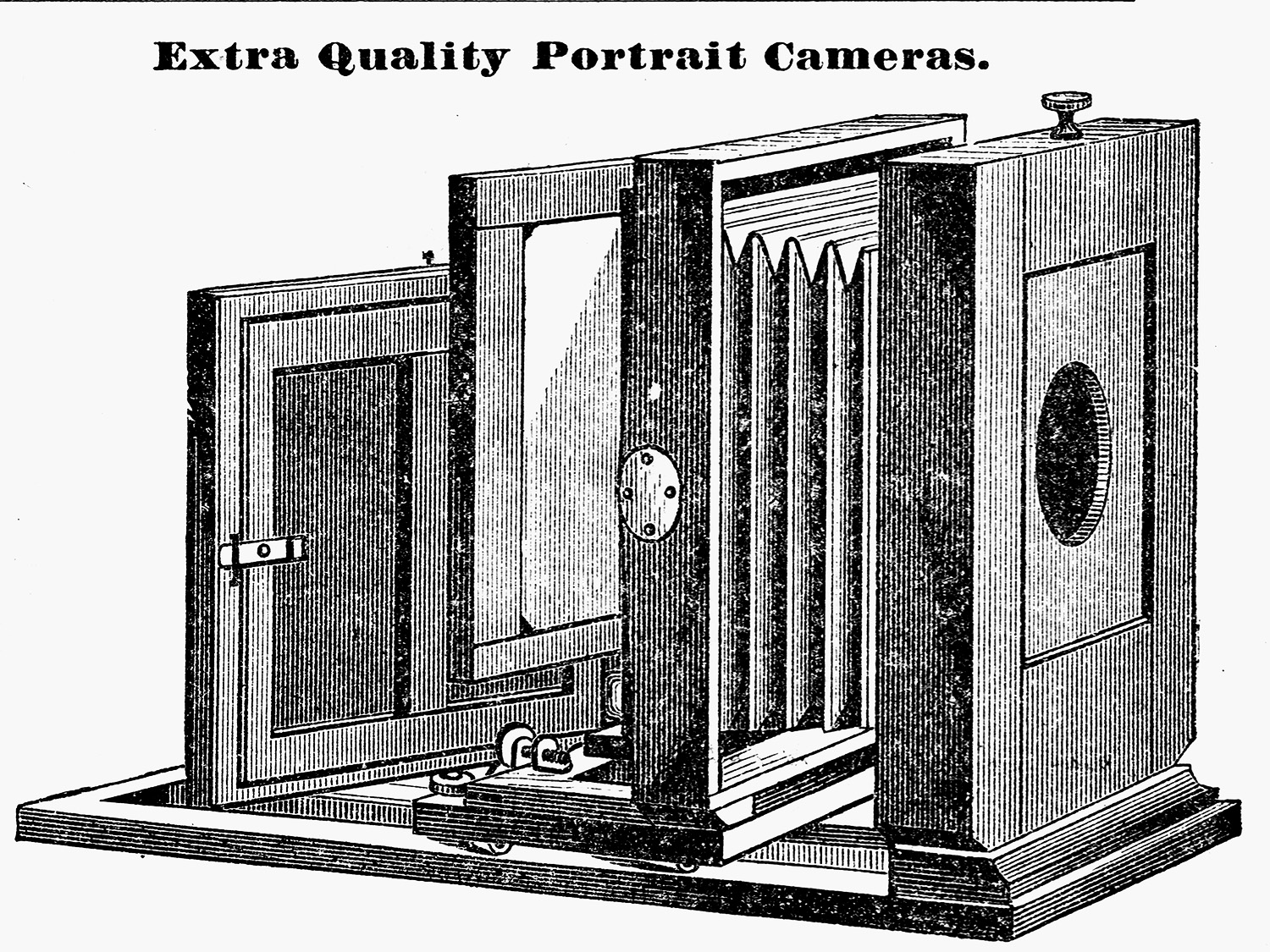 Probably originally 6½ x 8½ wet plate; modified to 5 x 7 slide in holder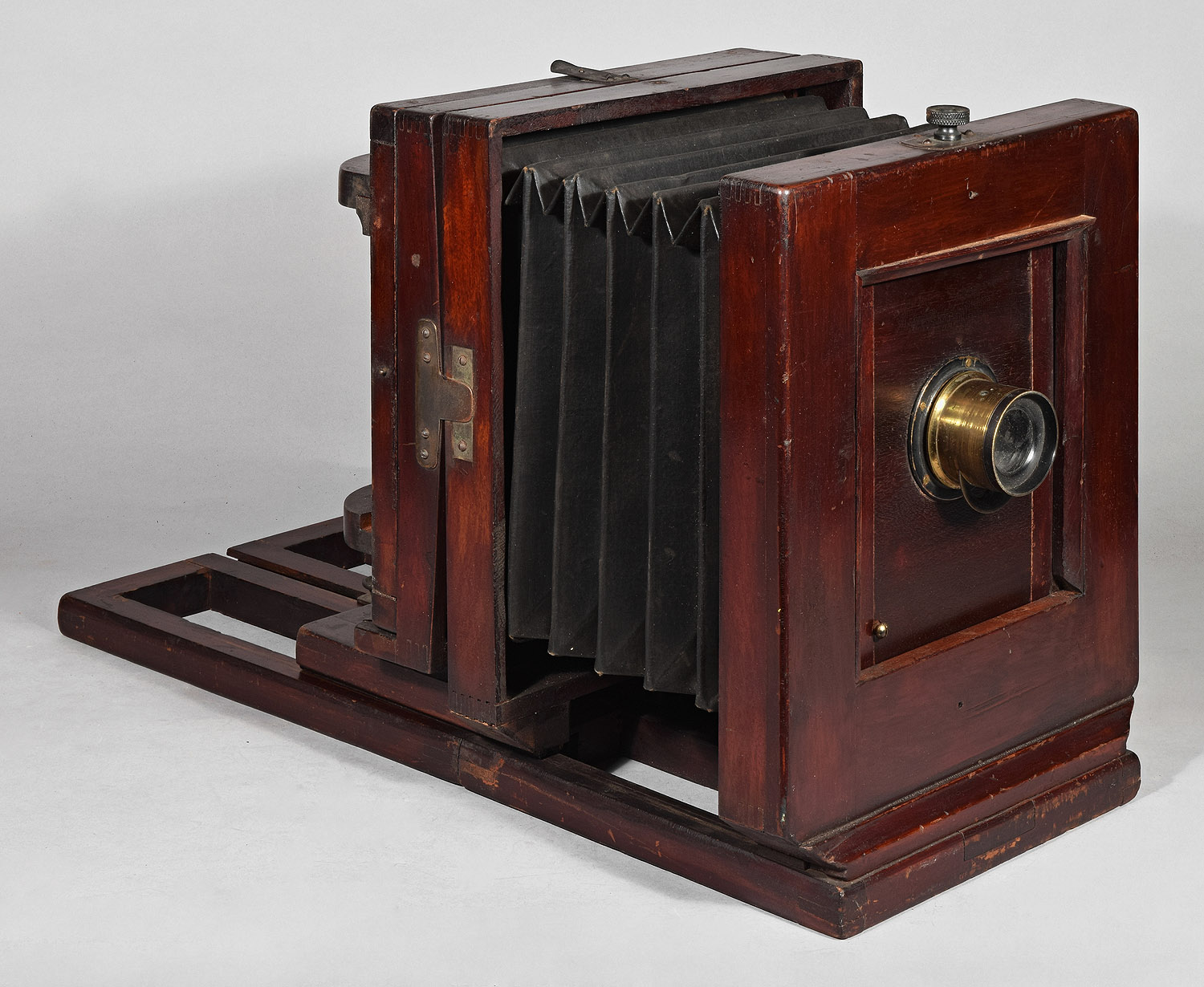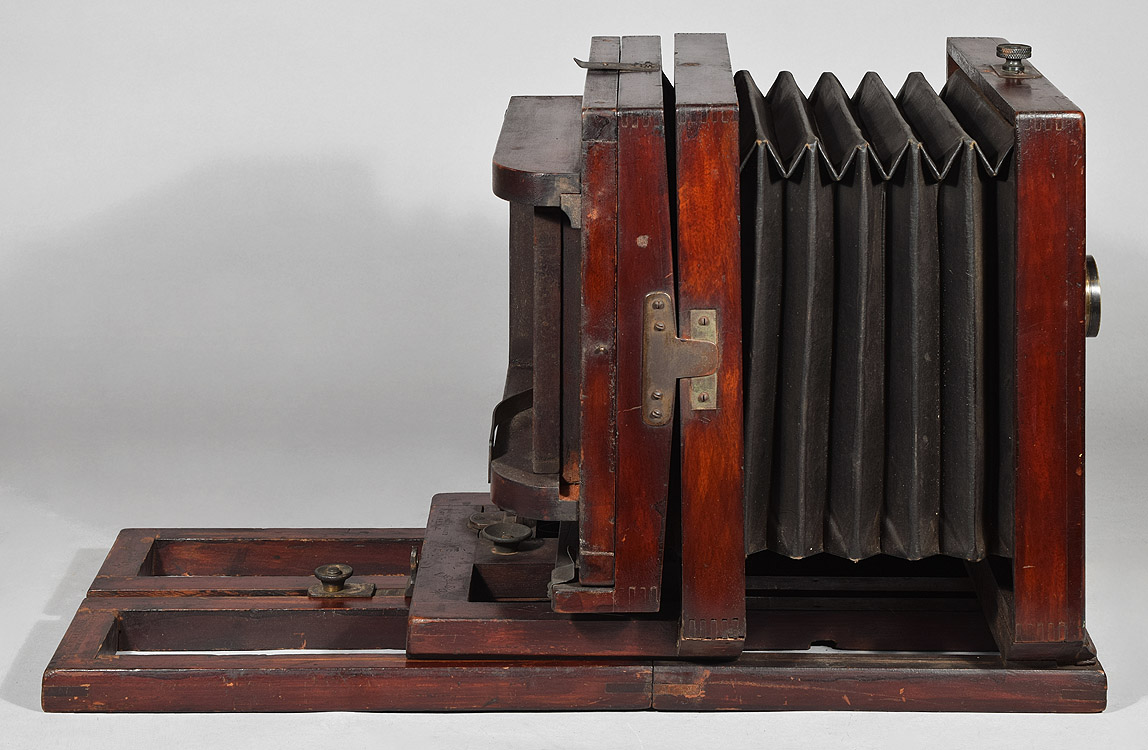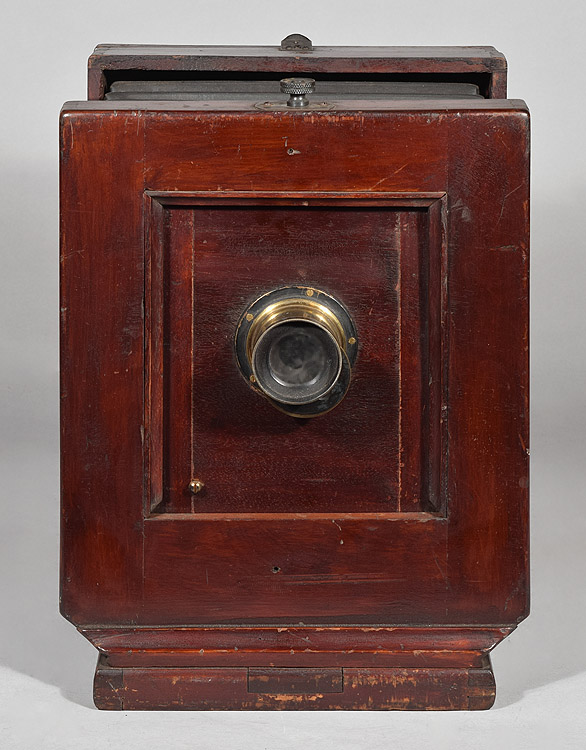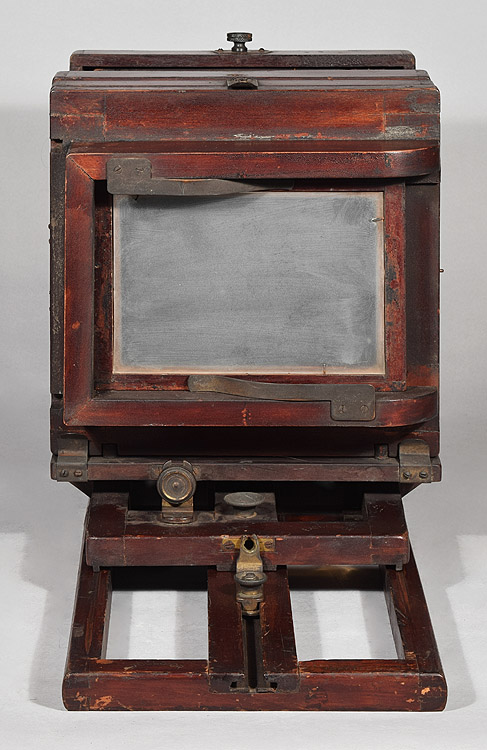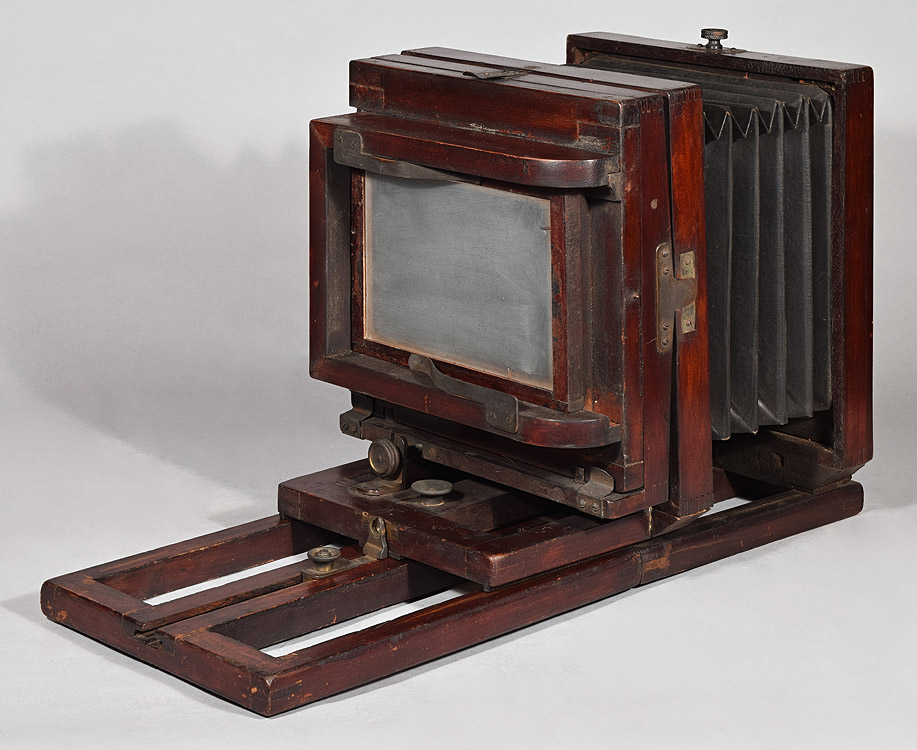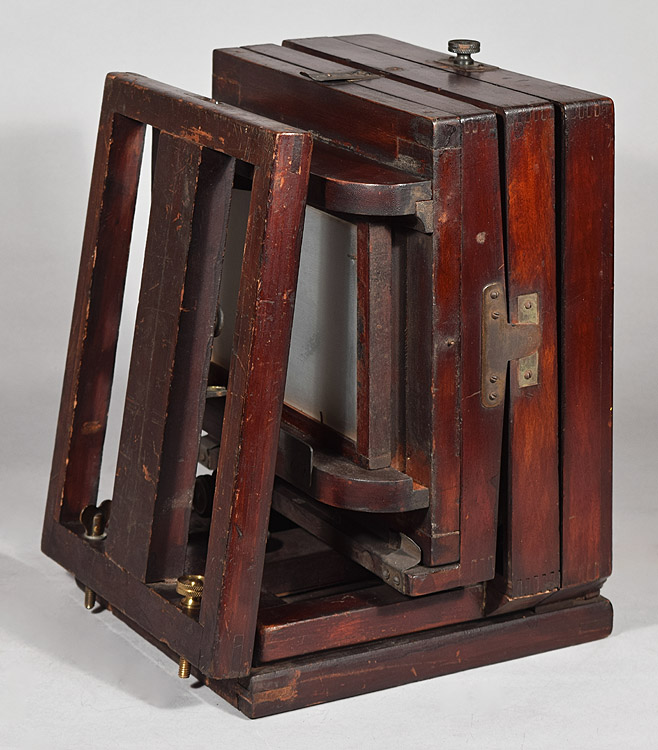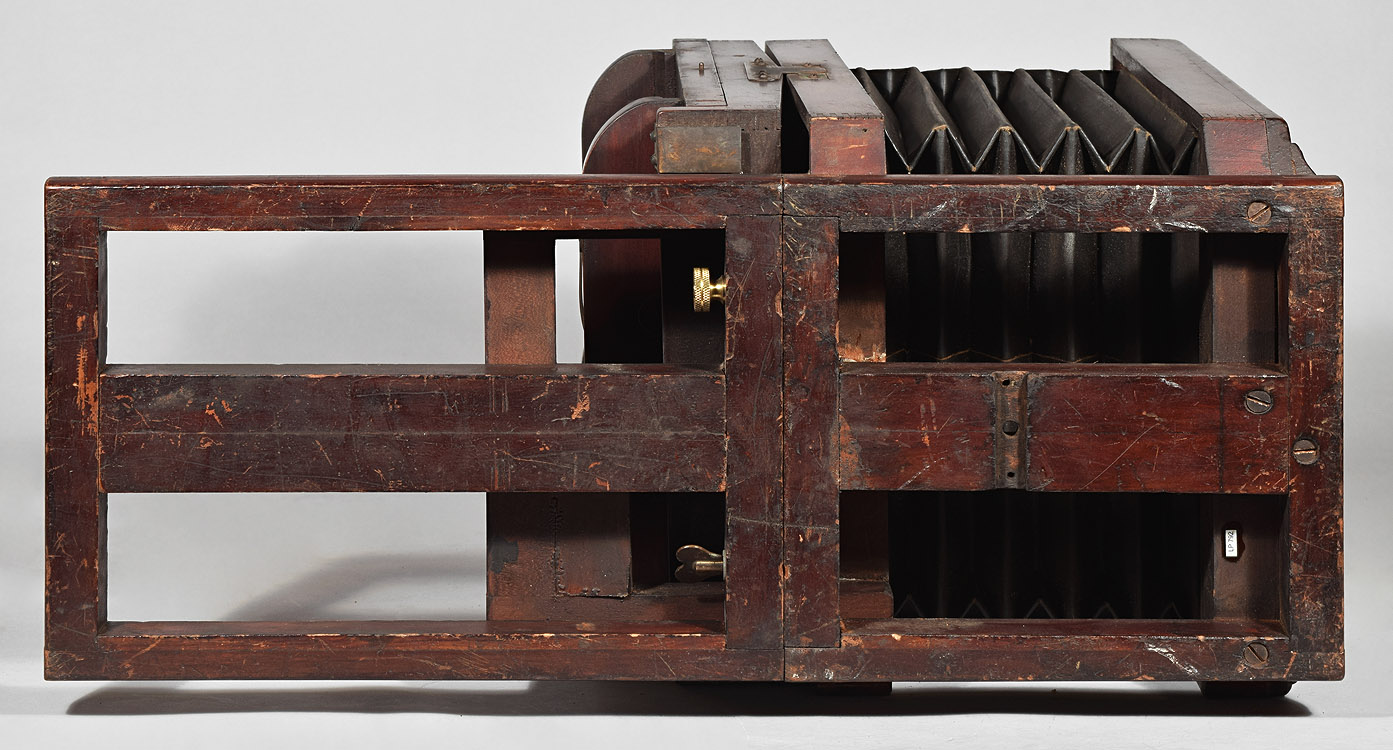 Stamps on rear base rail: "Excelsior" and "A. Semmendinger, Manuf'r Fort Lee, N.J."


Date Introduced: - ; Years Manufactured: c. 1880
Construction: rear focus
Materials:
Sizes Offered: 4¼x5½; 6½x8½; 8x10; 10x12; 11x14; 14x17; 17x20; 20x24
Notes: Apparently all Semmendinger Cameras, no matter what design, are called The Excelsior - the camera in the photographs above is so stamped, as are several other designs that are extant. This one is referred to here as Excelsior Variation 2, a design using non-tapered bellows. The design is essentially a studio camera design that just happens to have a folding bed to make it (slightly) portable. Indeed, the reference in the Walzl catalog is of a portrait camera, having no mention of a folding bed. However, the lens board arrangement in Walsl - which it is moved up and down via the knob at its top, and is not readily removable, being inside the front standard - is the same for the Walsl portrait camera and the above one.
The most common Semmendinger design, containing a small chamber below the lens board and tapered bellows, is referred to here as Excelsior Variation 1.
The back of the above example may have been altered to be spring-loaded for 5x7 dry plates. The original wet-plate holder (probably for 6½x8½) would probably have been put in place of the ground glass frame, as shown for the Walsl portrait camera.
References:
The Photographer's Friend, Richard Walsl (Baltimore, MD), 7th edition, 1882, p. 45 (similar to the Extra Quality Portrait Camera)
Back to Miscellaneous