Scovill Mfg. Co.
; distributed by
F. Putnam Co.
Marvel
Practical Instructions for Amateurs, 1885, p. 2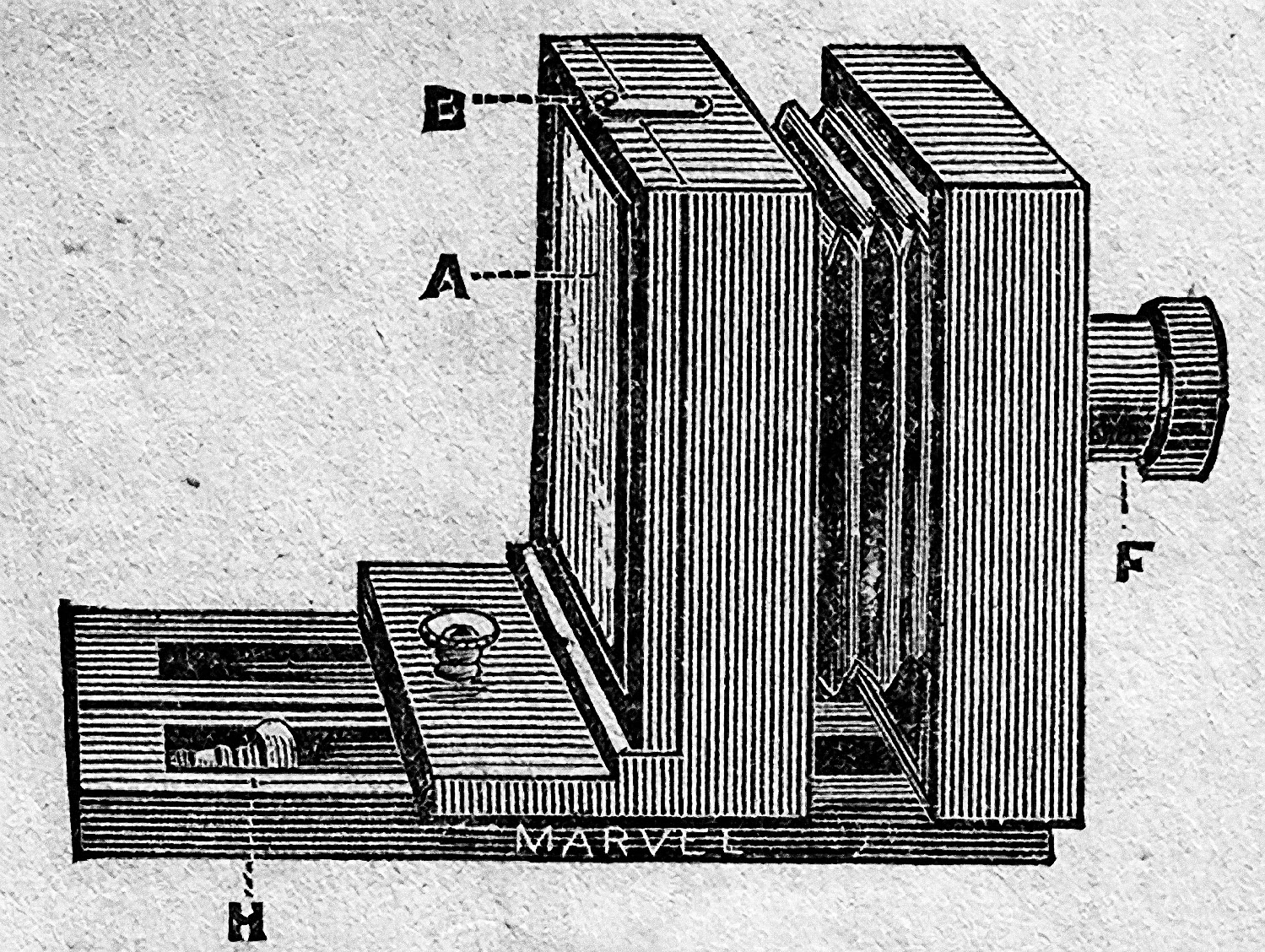 4 x 5 vertical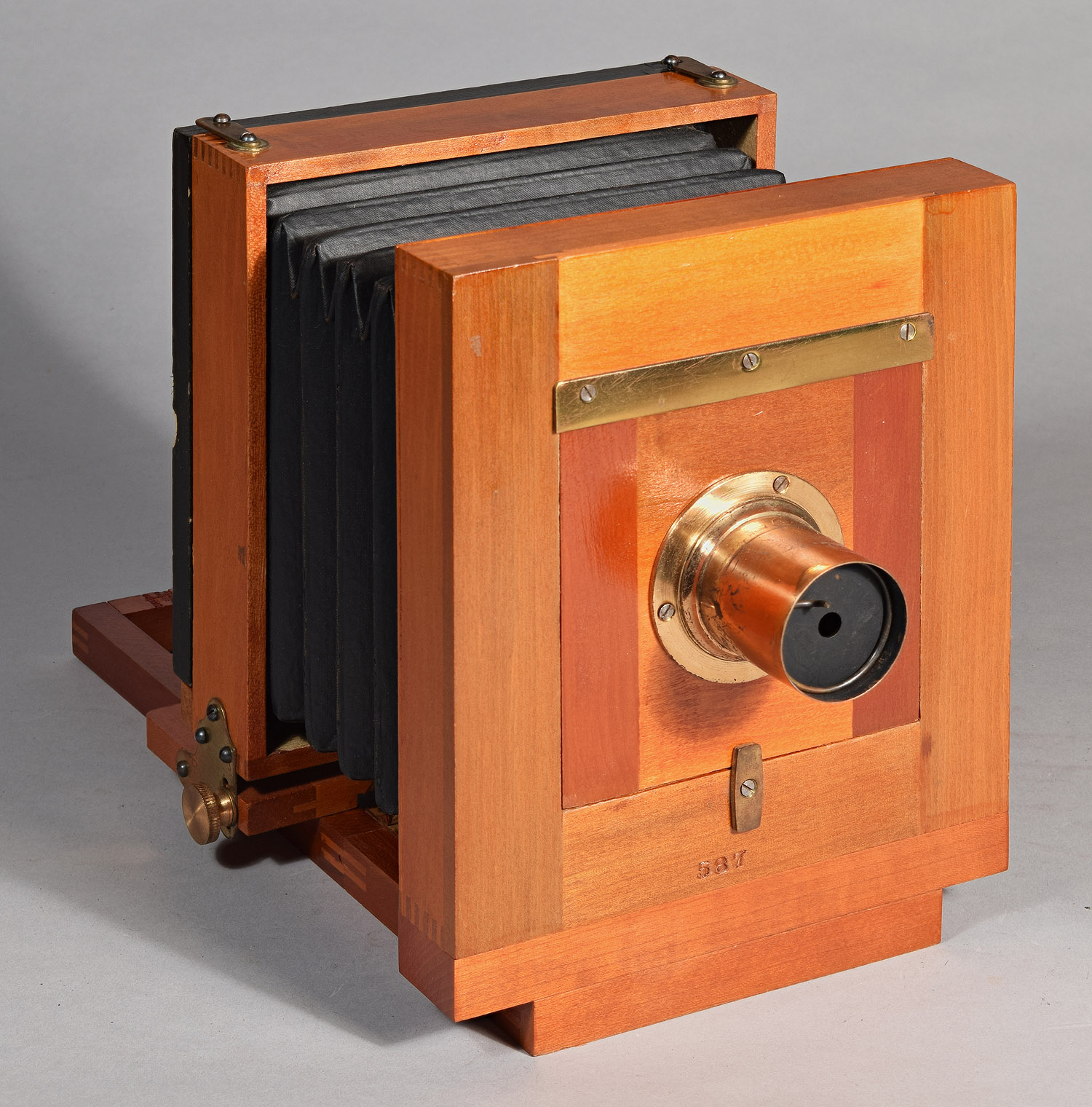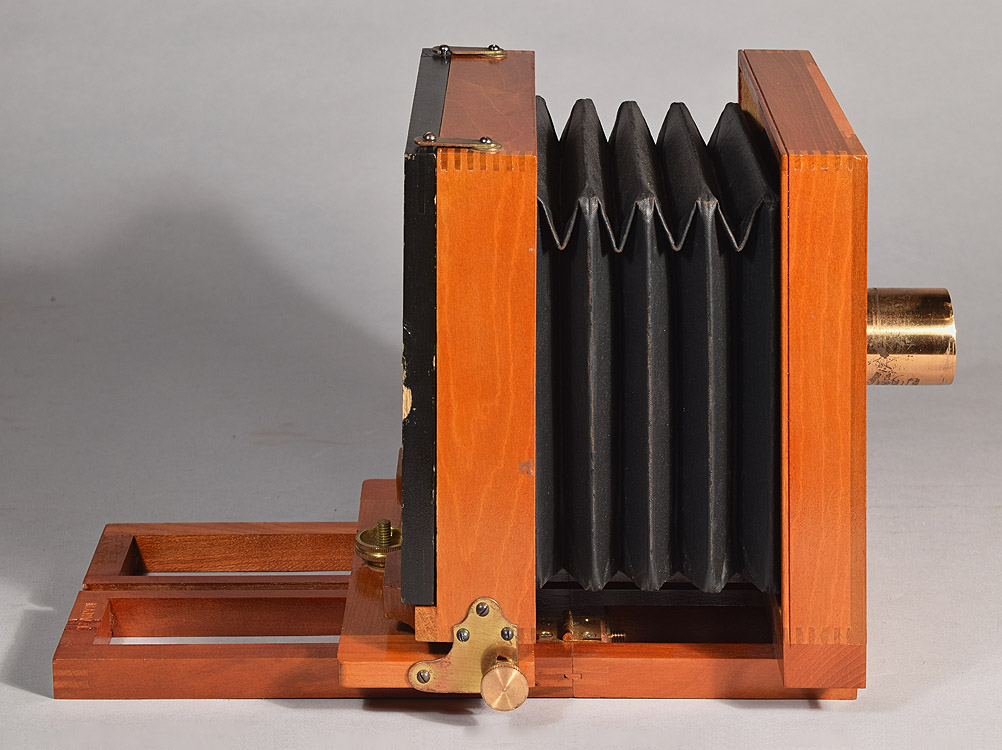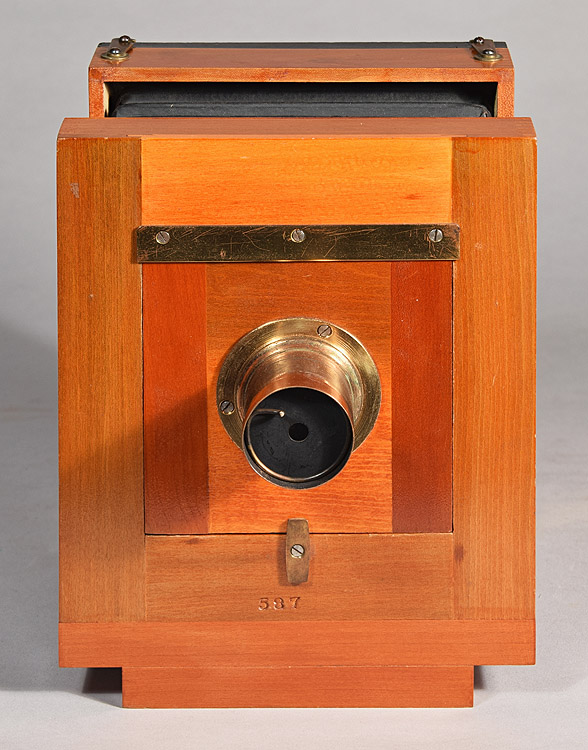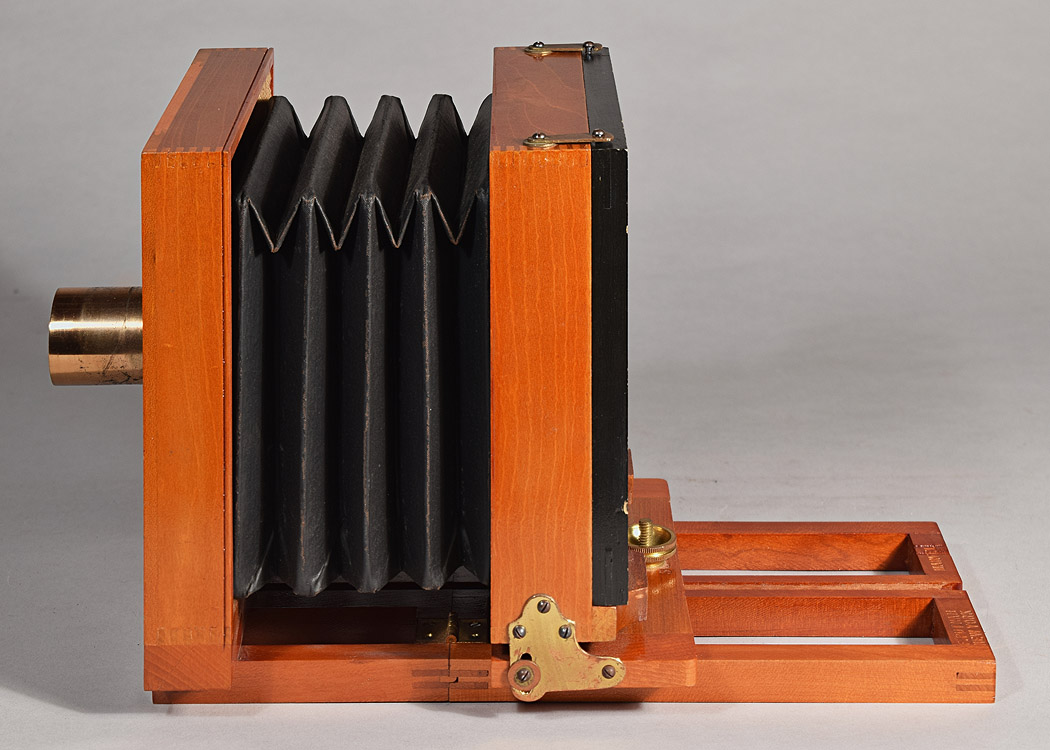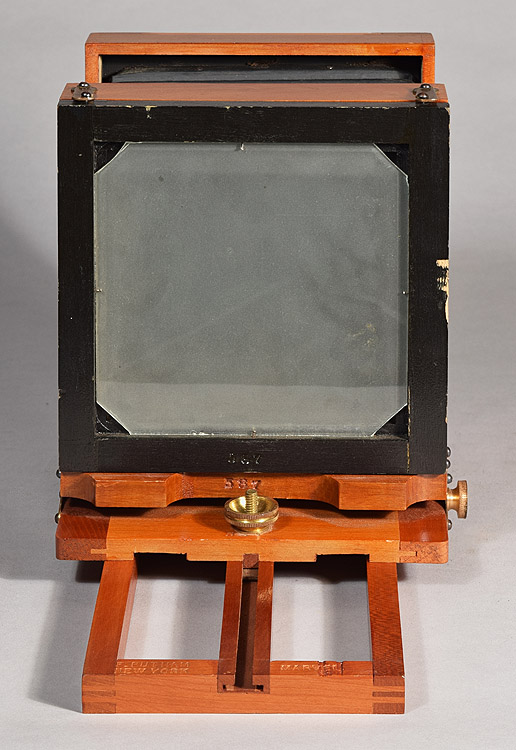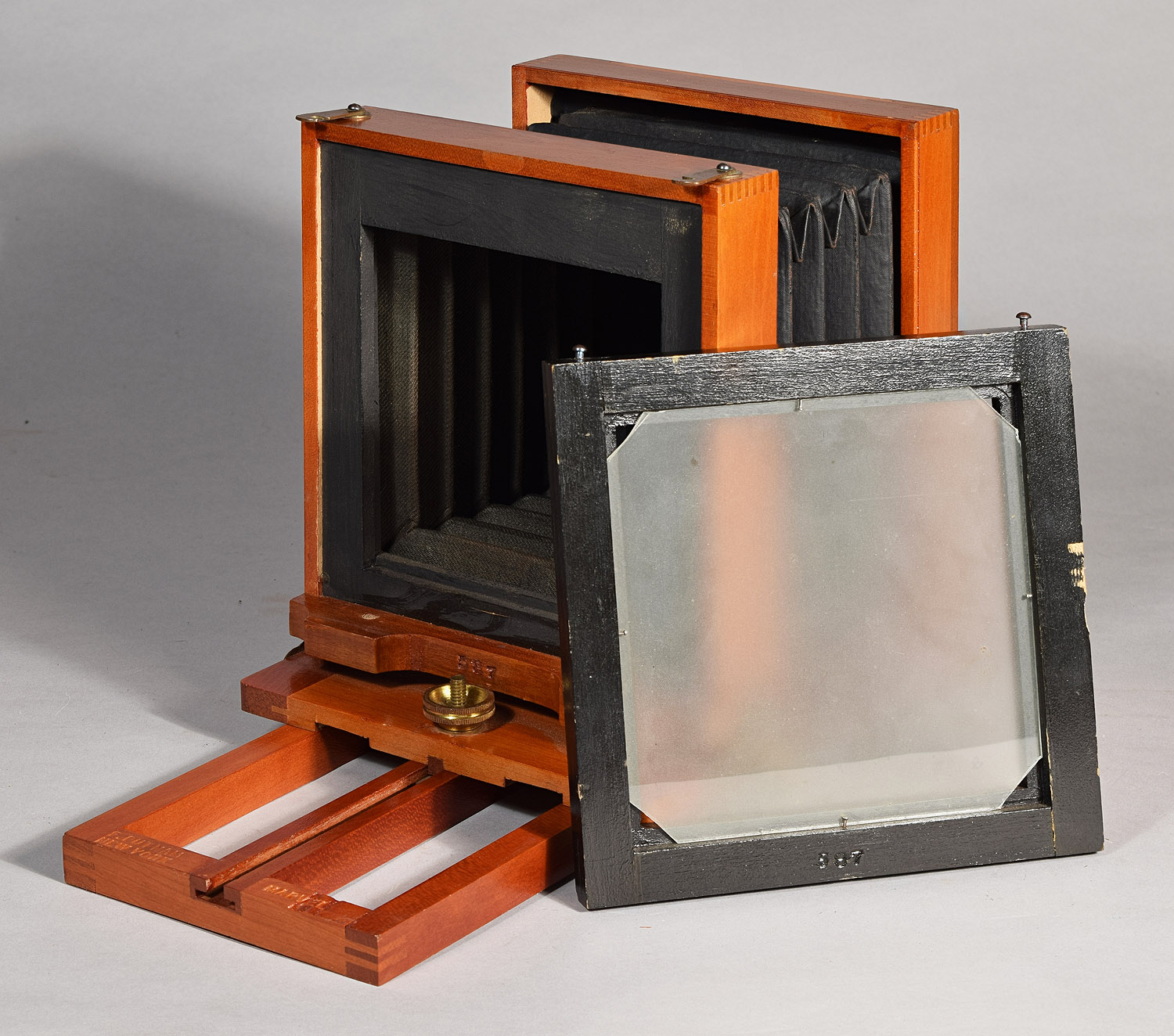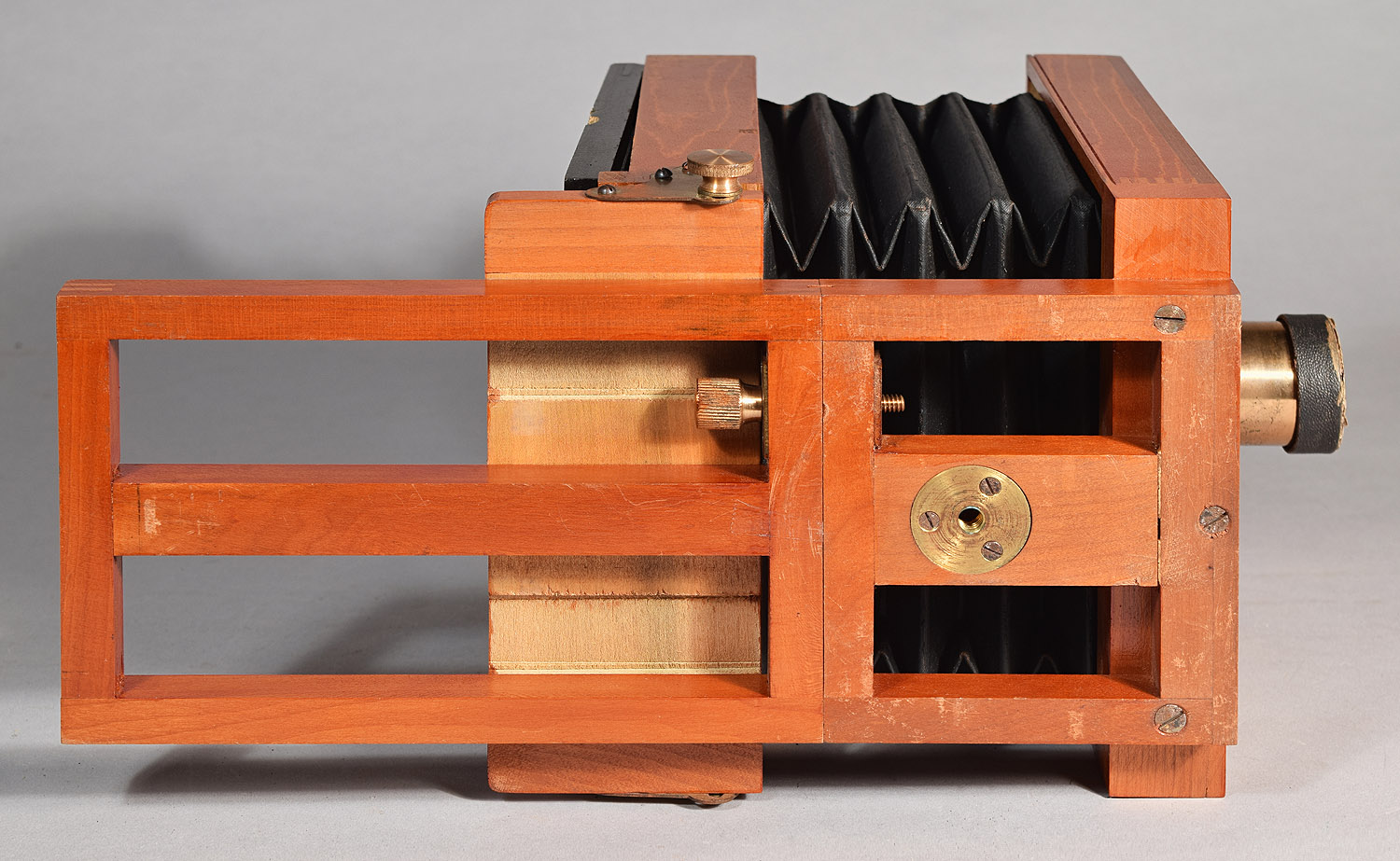 5 x 8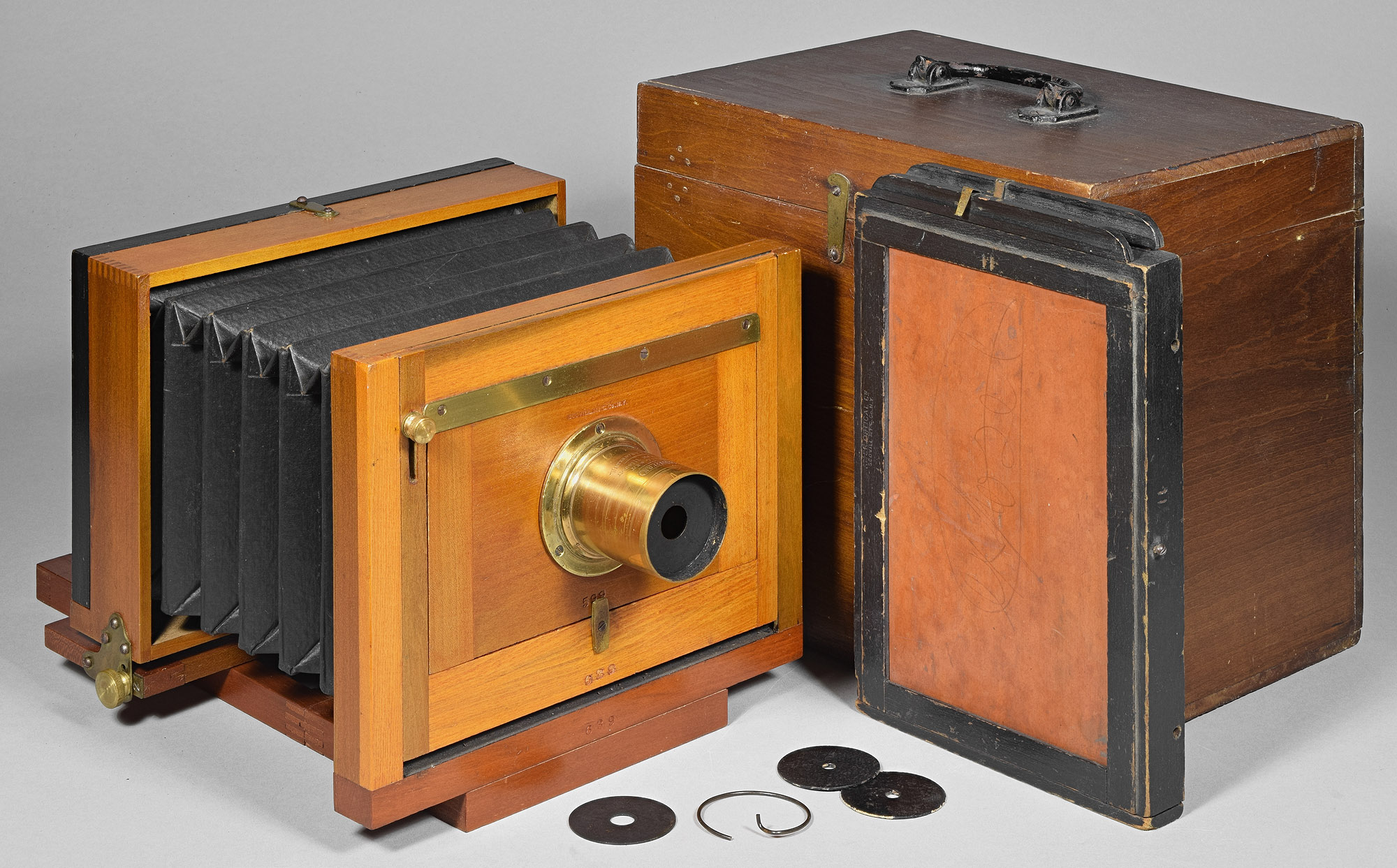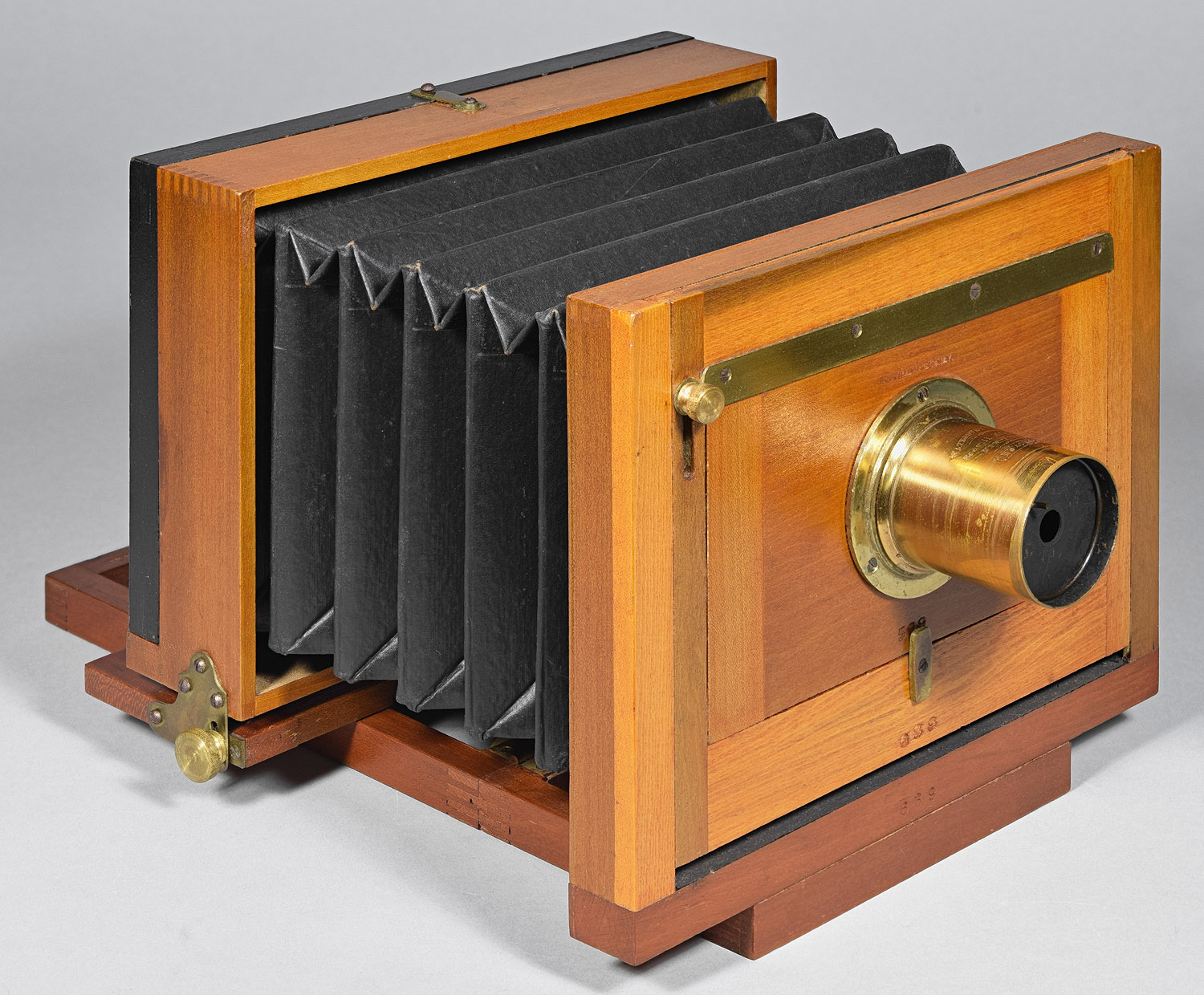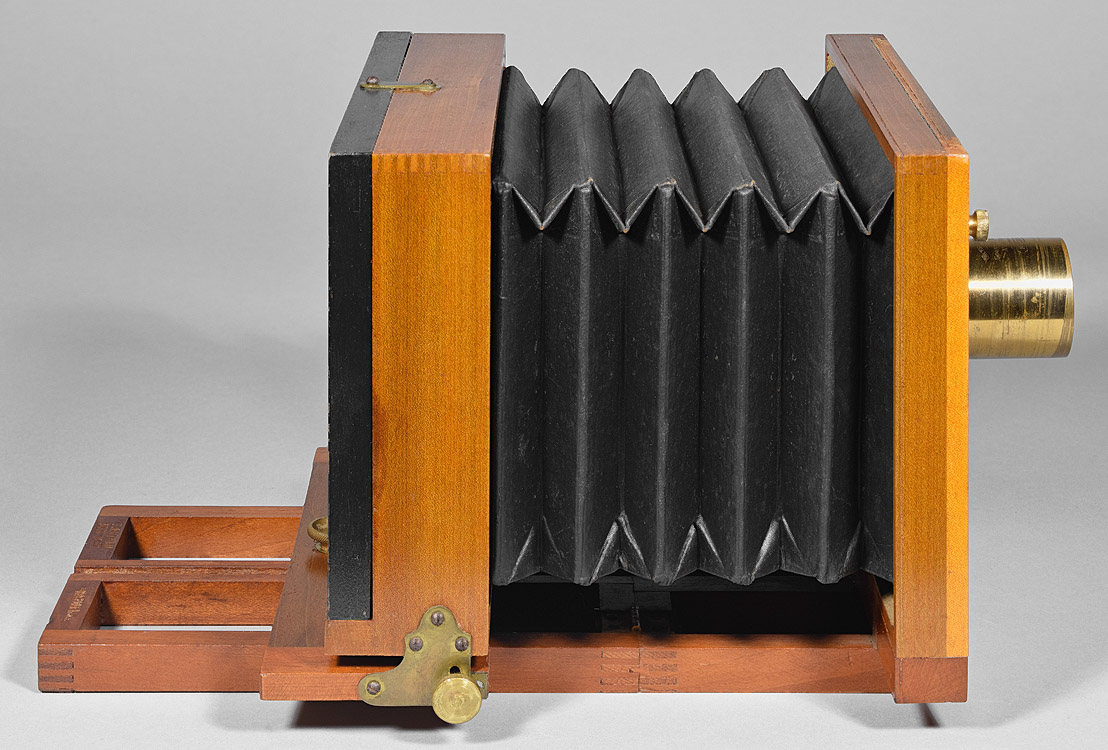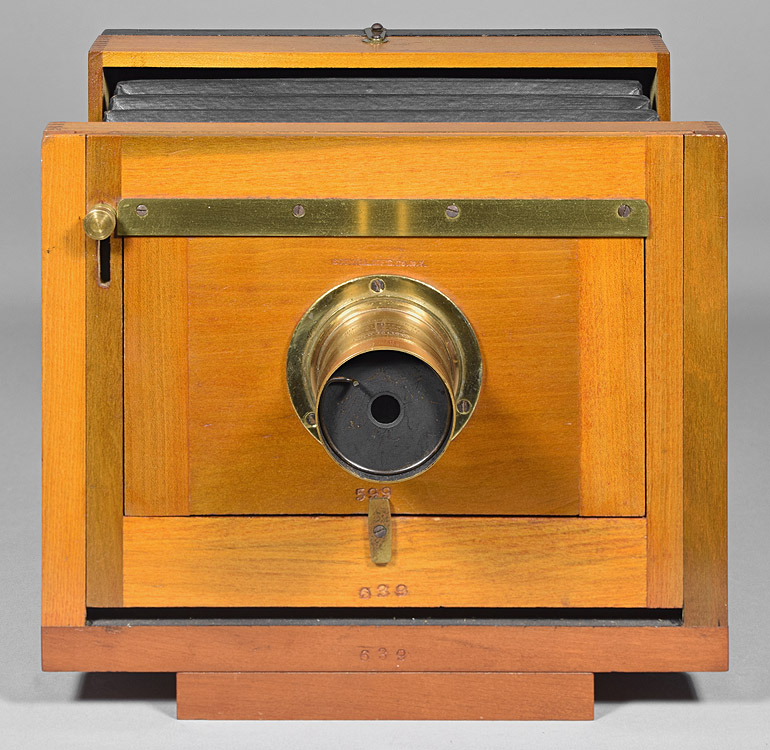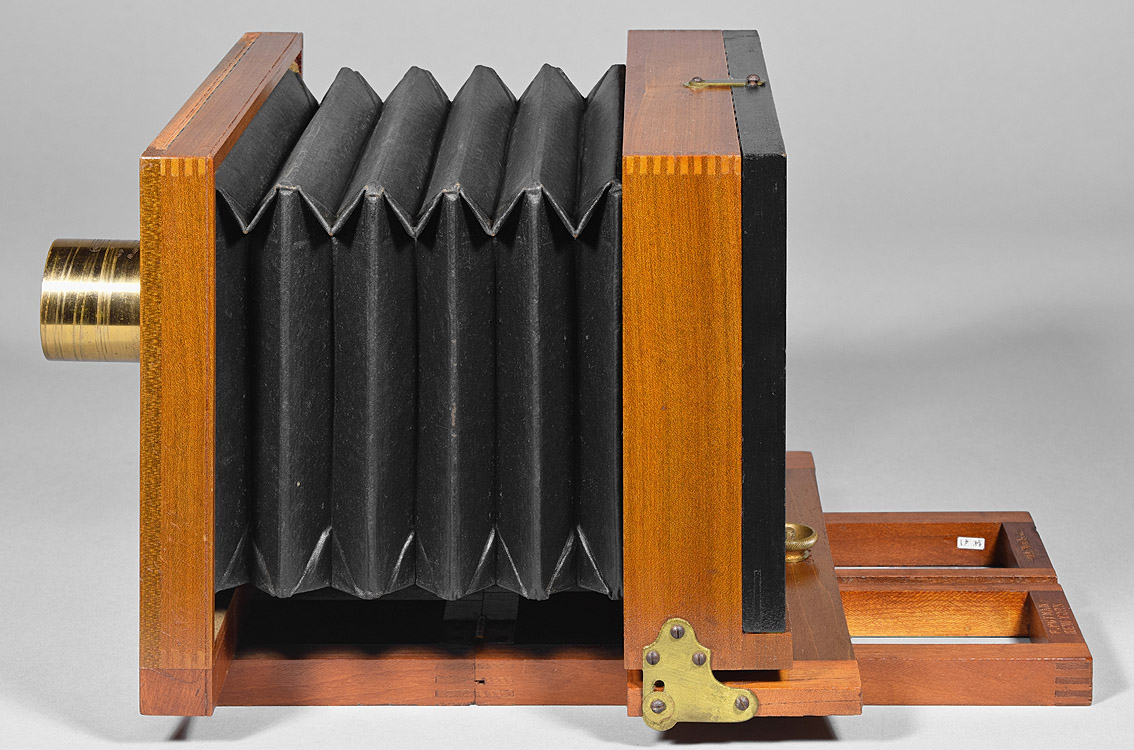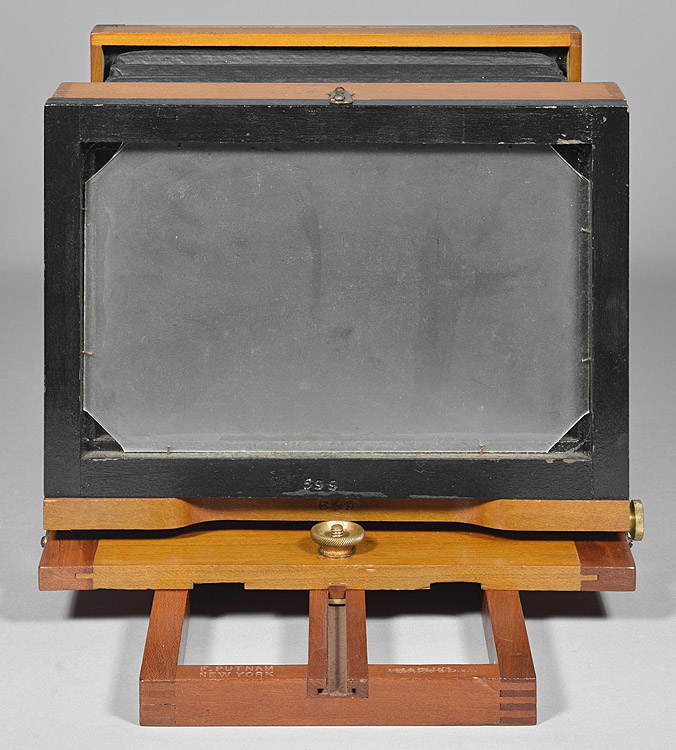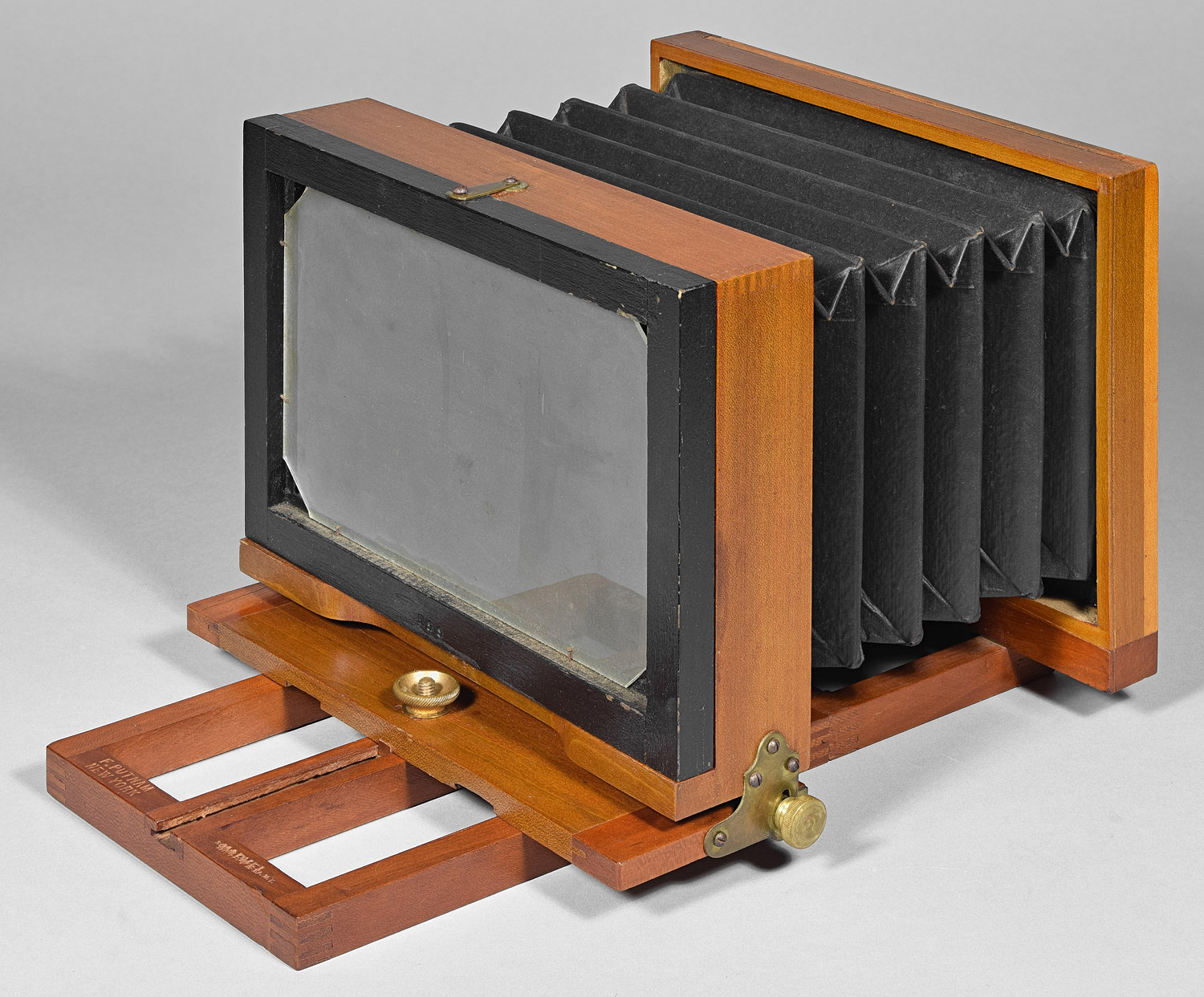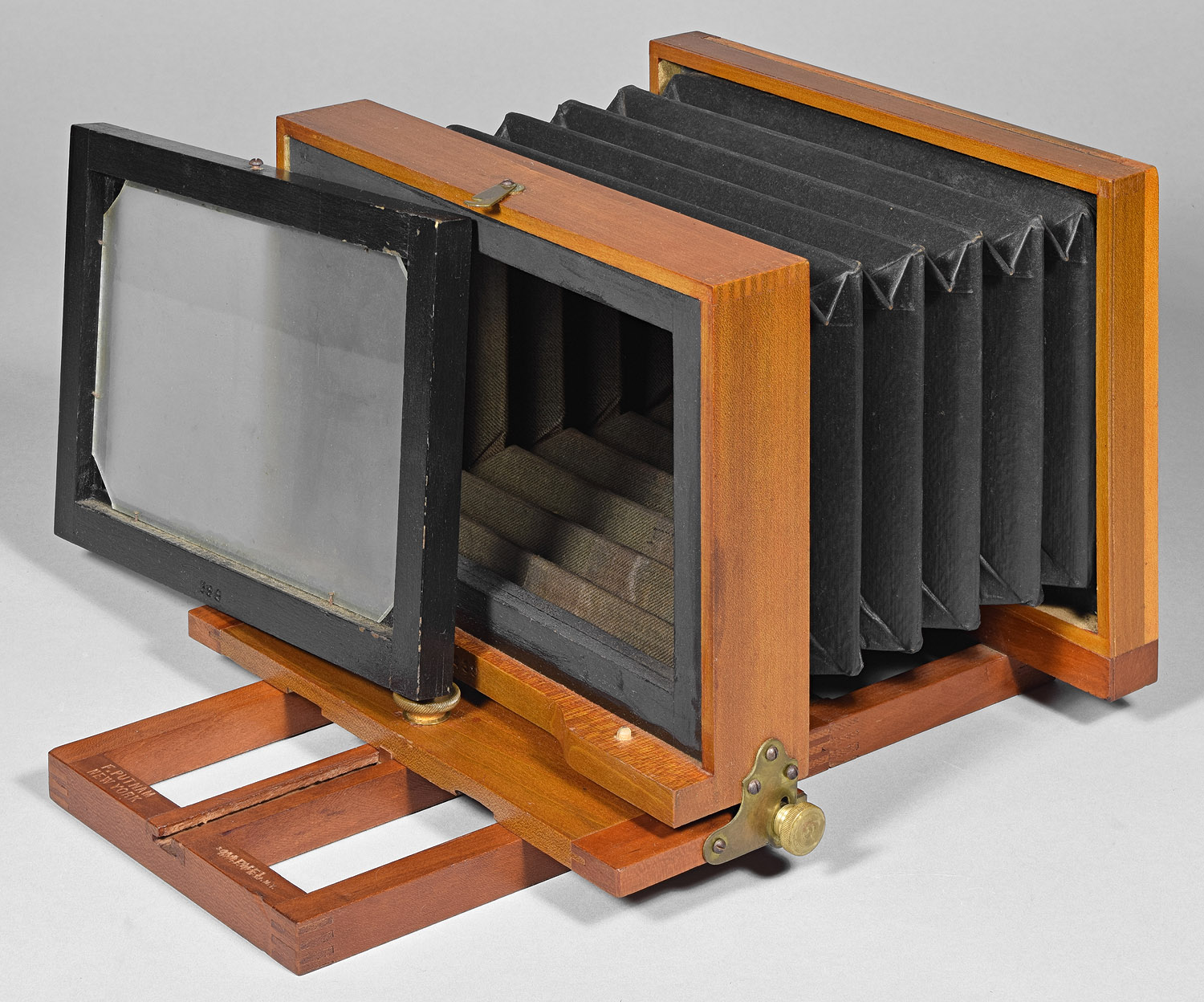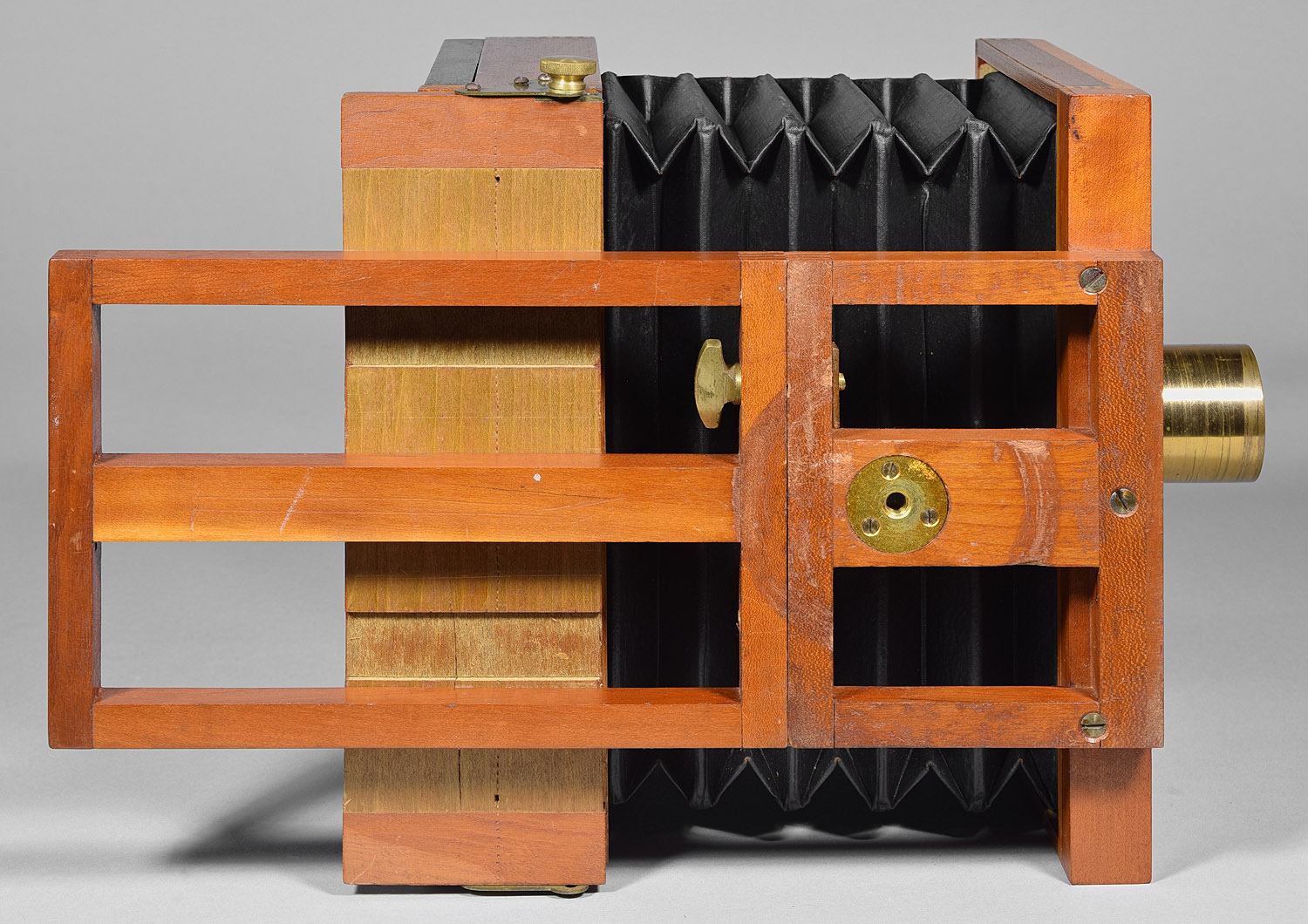 Stamp, top part of lens board: "Scovill Mfg. Co., N.Y.". Note the random direction that the screws face - no alignment as in American Optical equipment (see Flammang's Patent Revolving Back Camera, Front Focus)


Stamps, rear end of platform:
Left side: "F. Putnam - New York" (one stamp having two lines)
Right side: first a stamp reading: "Scovill Mfg. Co., N.Y." (the same stamp as used on the lens board, above), then, stamped over it, a stamp reading: "Marvel".


A close-up of the Scovill stamp having been over-stamped by the "Marvel" stamp.


Serial numbers stamped on the front of the camera: the front standard is "639" in two locations; the lens board is "599"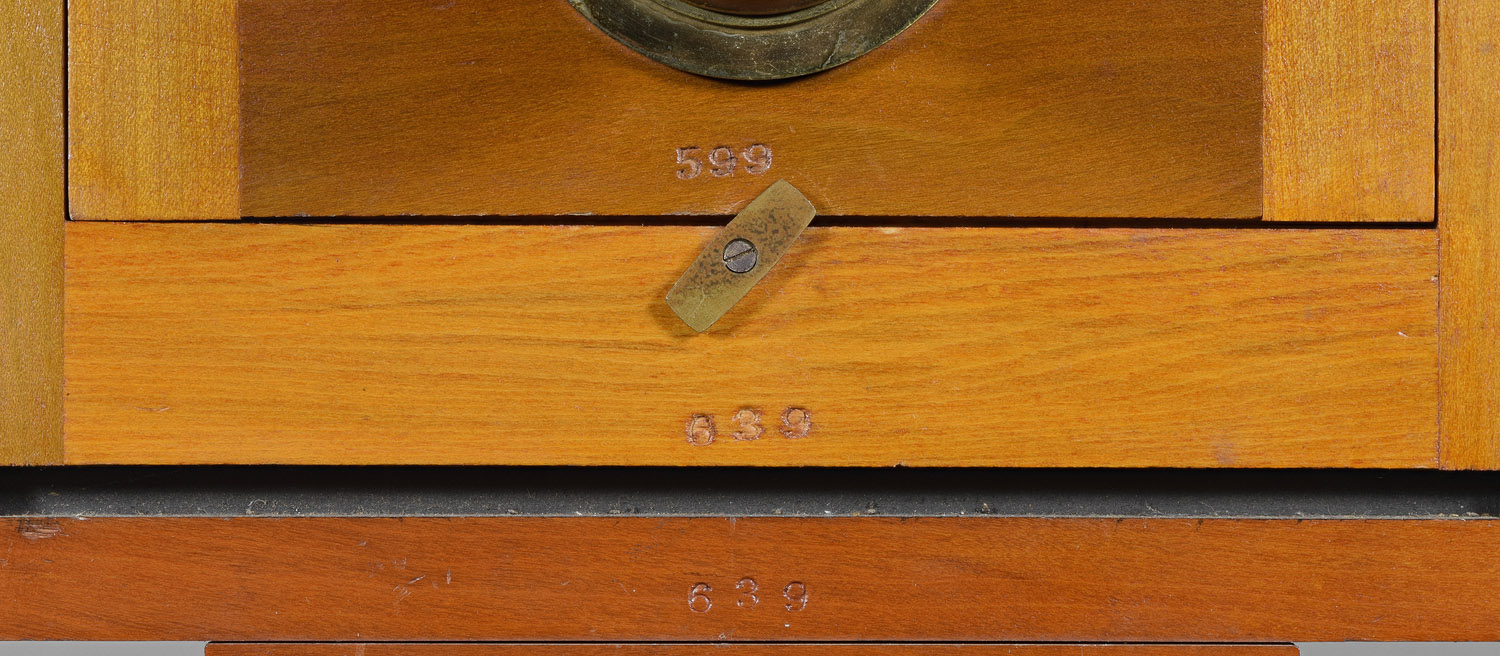 Stamps on the back of the camera: the rear standard is "639" (the same as the front standard above); the removable ground glass back is "599" (the same as the lens board above)

The plate holder, stamped on the top (at about 1:30 o'clock): "Amer. Optical Co. - Scovill Mfg. Co., N.Y.", and stamped at the end (at about 4:00 o'clock): "44".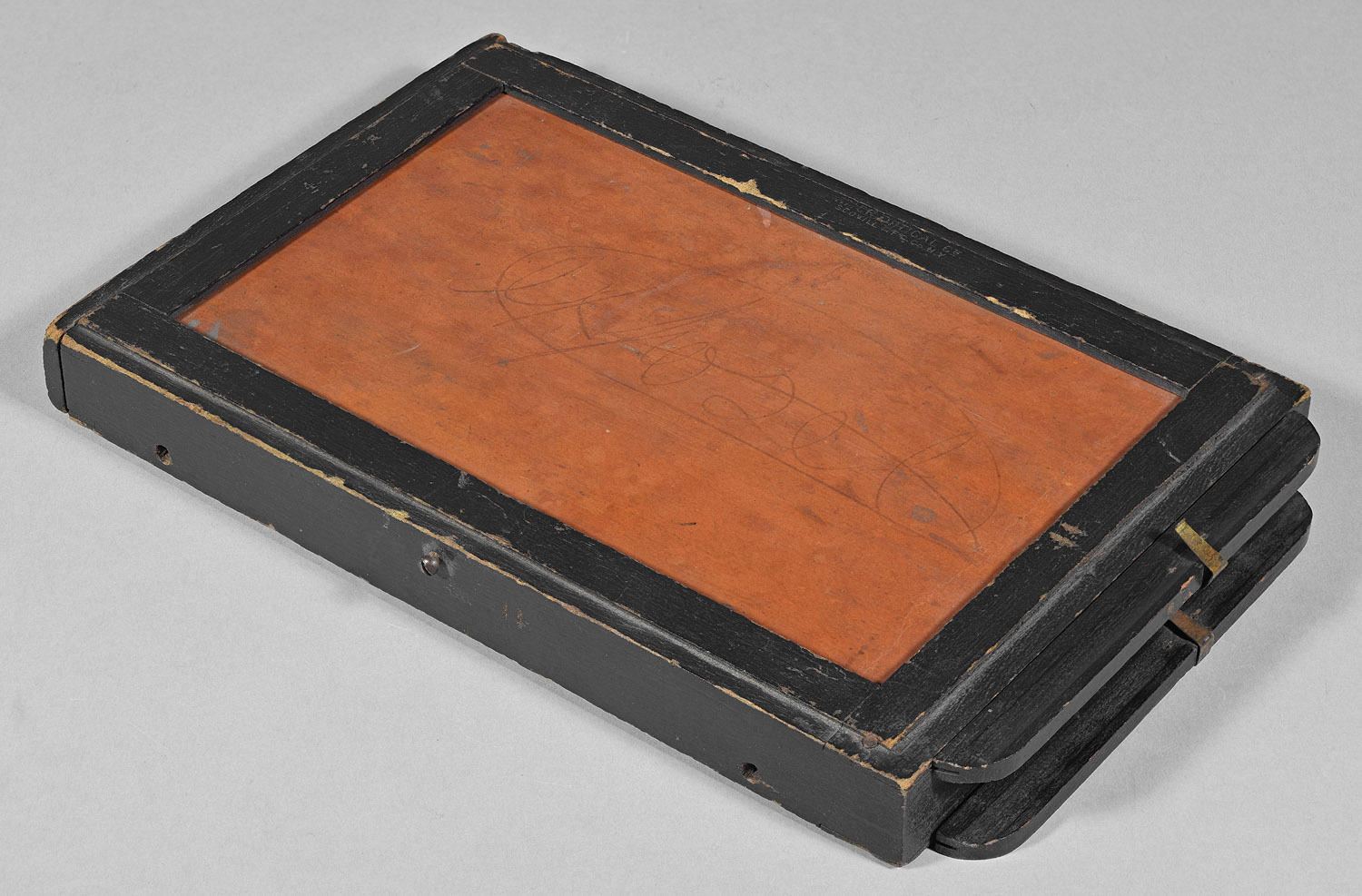 Manufacturer: Scovill Mfg. Co., New Haven, CT factory
Date Introduced: - ;Years Manufactured: c.1880's
Construction: back focus via push-pull; single swing; non-reversing
Materials: white-wood body (possibly cherry); cherry base; black rubber bellows; brass hardware, varnish finish
Sizes Offered: 4x5, 5x8, 8x10 on special order
Notes:
Putnam Marvels are not rare cameras. They appear to have been made by Scovill Mfg. Co. At least one has Putnam Marvel stamped over the usual Scovill Mfg. Co. stamp. Most examples seem to be versions of the Scovill Favorite model. Some, like those above, are similar to the Scovill Waterbury Variation 1, but made in what appears to be basswood instead of the sycamore that is usual for the Waterbury. The above engraving was used both in Marvel Literature and for the Scovill Favorite, but then other engravings in the above Marvel Circular appear to be appropriated from Scovill's Ne Plus Ultra and American Optical's 76 Models.
The 5x8" example above was originally stamped with the usual "Scovill Mfg. Co." on the right rear of the base. This stamp was over-stamped with "Marvel". "F. Putnam New York" is stamped on the left rear of the base. Another Scovill stamp appears on the lens board. The case is typical Scovill construction (splines at the corners, and it comes with a Scovill Waterbury lens. It does not have the 1885 patent sliding devices to make the bed rigid, instead relying on a simple removable thumbscrew, so it may have been made prior to 1885, or may have been made cheaper that way. The brass Waterbury lens has insertable stops, shown removed in photo 1. The removable ground rather than hinged glass is painted black Marvels.
A 5x8" camera marked F. Putnam New York and Marvel serial no. 326 was sold on eBay that was identical to the Scovill Waterbury Variation 1, including the hinged ground glass and rounded front molding. Apparently Putnam bought various models from Scovill to be sold as Marvel.

References:
The Photographic Times and American Photographer, Vol. XIV, No. 171 (New Series No. 51), J. Trail Taylor, ed., Scovill Mfg. Co., pub., NY, December 26, 1884, ads page 31
Descriptive Circular of Home Photography, Franklin Putnam, c. 1885.
Practical Instructions for Amateurs, revised by Franklin Putnam, c. 1885
Back to American Optical Co. / Scovill Mfg. Co. (alphabetical)