Blair Camera Co.
Champion
Variation 2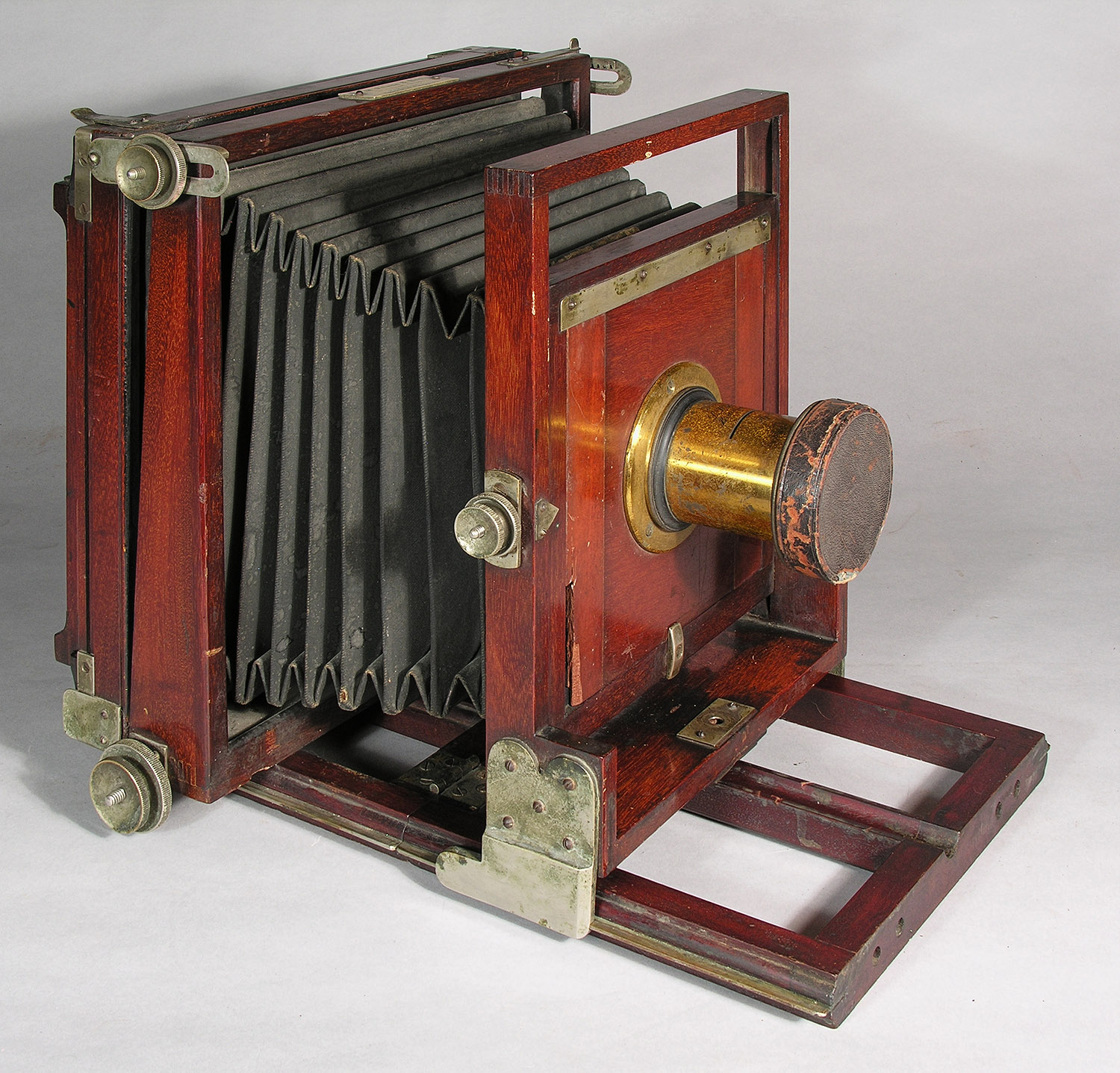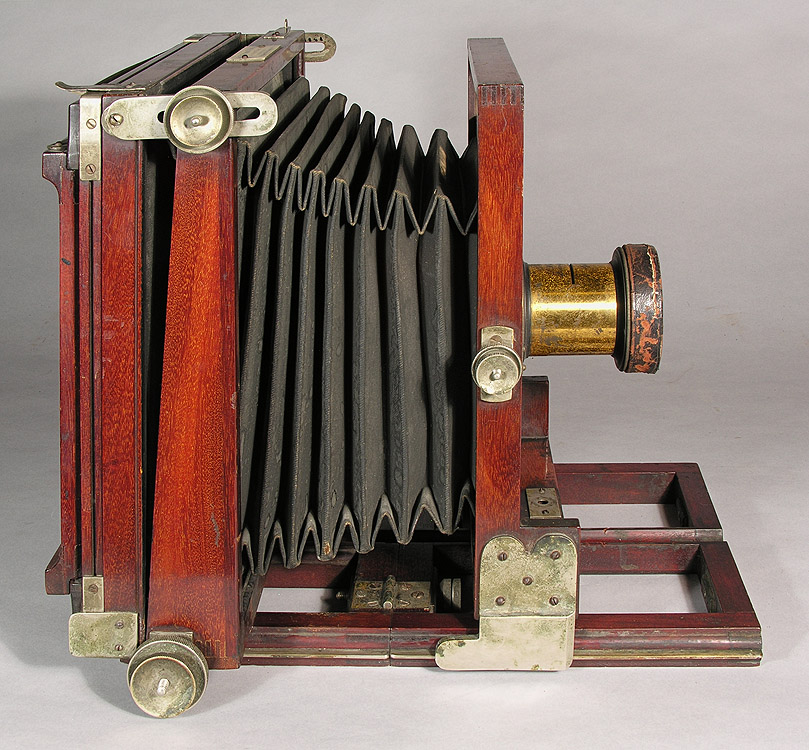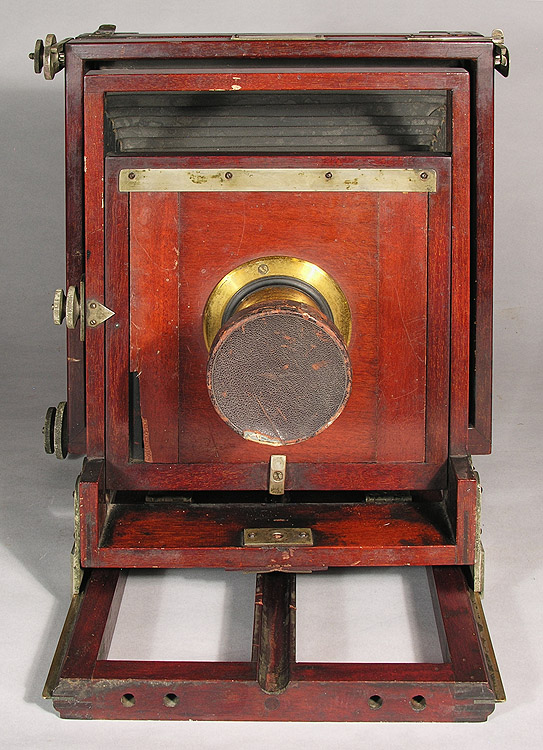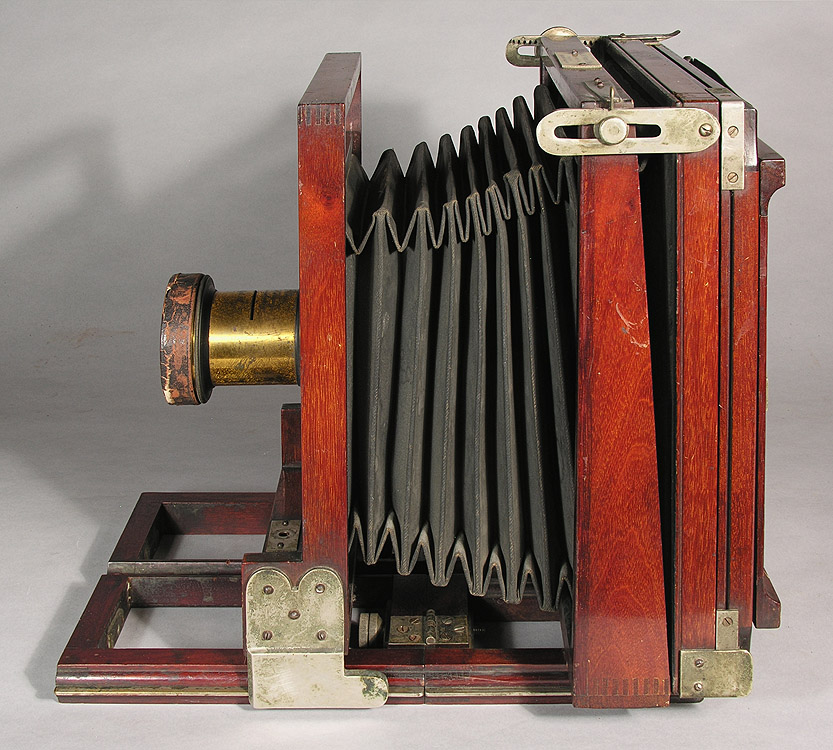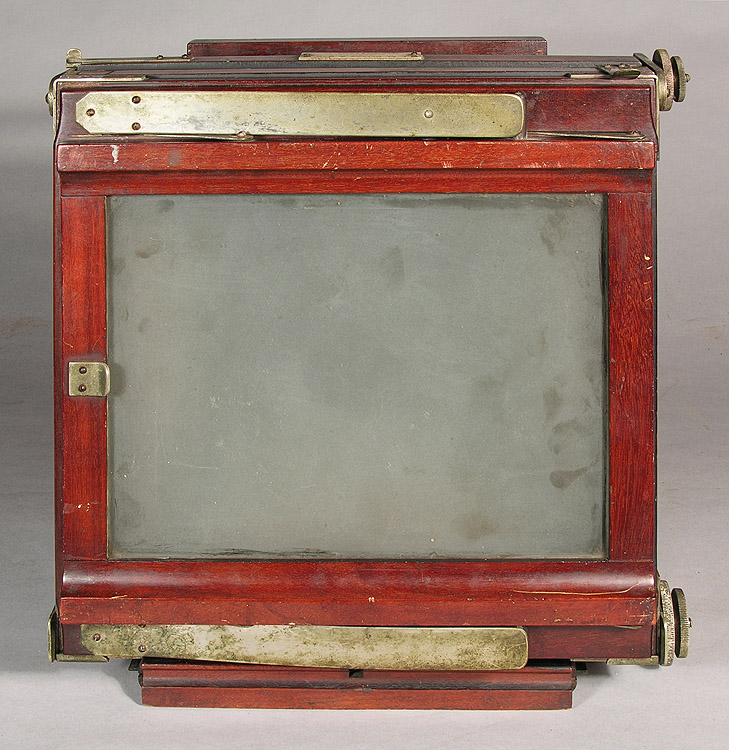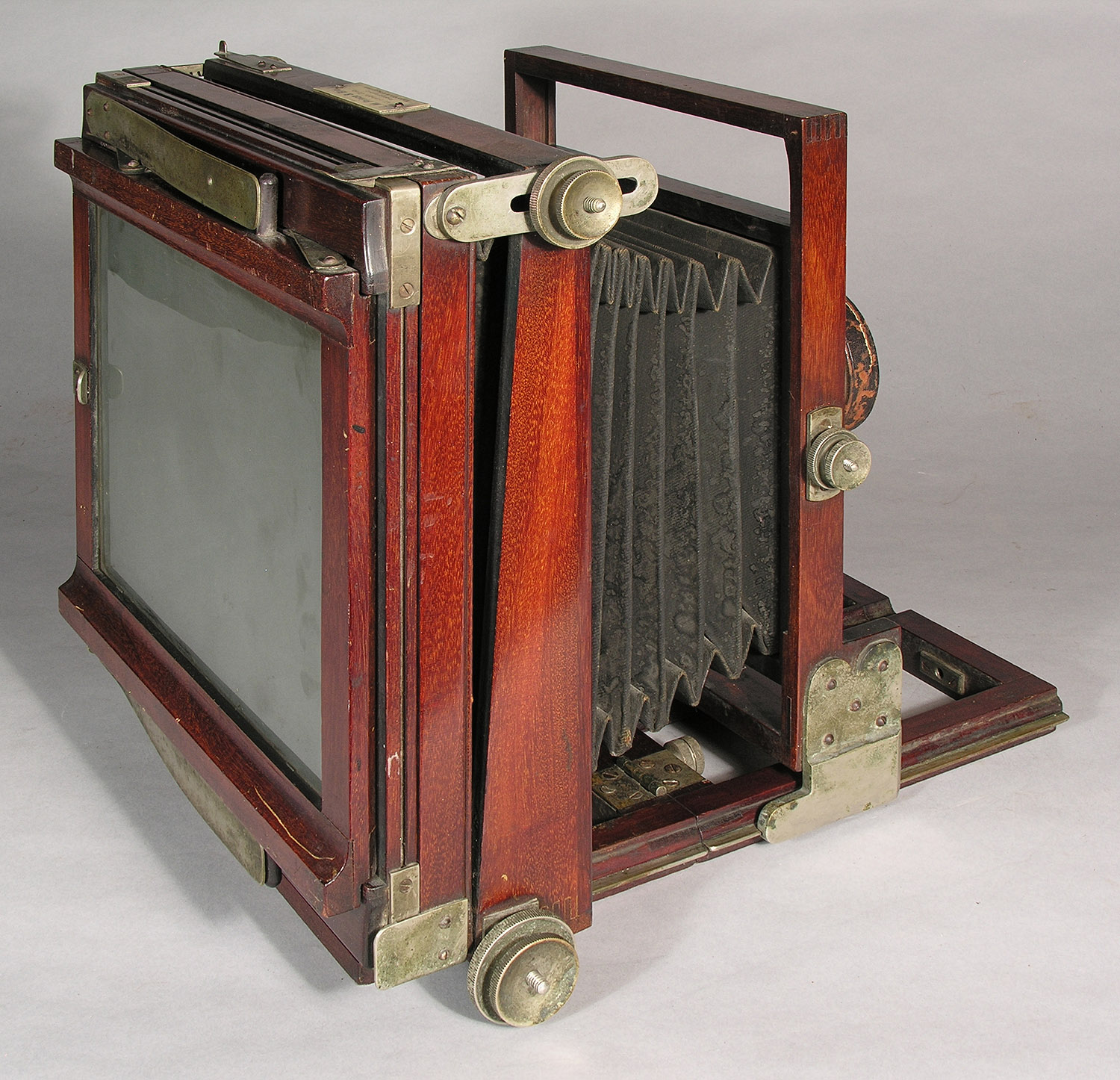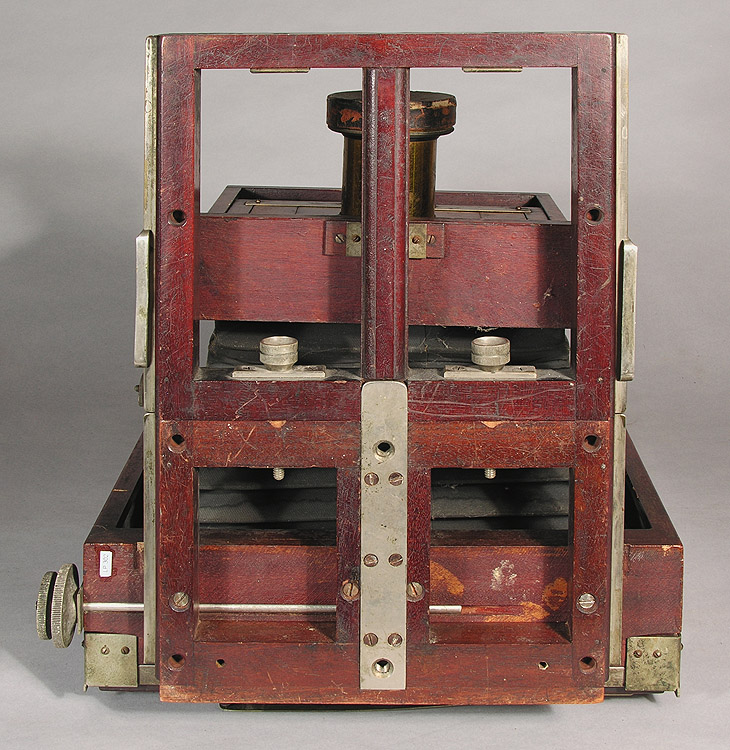 Date Introduced: - ; Years Manufactured: c.1884 - 1893
Construction: front focus via rack and pinion and a rod (missing above); single swing; reverse by removable back; three-piece lens board
Materials: mahogany body; mahogany base track; black fabric bellows; nickeled hardware
Sizes Offered: 5x8/6½x8½ (same back size), and 8x10. The above photos are of a 6½x8½ camera
Notes:
The Champion Variation 1 model features large, wooden pieces that look rather like blinders on the bottom of the front standard. Both of these were broken on the above camera, and, during the period of use, were repaired and strengthened by L-shaped metal angles (now removed to show the camera as originally built). No doubt to strengthen that breakage area, Champion Variation 2 has metal reinforcement installed at the time of manufacture.
This camera actually has an attached label from L.M. Prince & Bro., St. Louis, MO. There is a close relationship between Blair and L.M. Prince, not only from this camera, but from the Blair Utility Variation 1, Blair Utility Variation 2 and L.M. Prince Improved Utility cameras, which are nearly identical. Blair may have manufactured all the cameras sold by L.M. Prince.
References:
Blair Tourograph & Dry Plate Co. Catalog, 1884, un-numbered page between pages 3 and 4
Catalogue No. 7, T. F. Indermill, St. Joseph, MO, Oct. 1, 1885, p. 98
Illustrated and Descriptive Catalogue with Prices of Photographic Goods and Apparatus, W.D. Gatchel (Louisville, KY), 1888, p. 26

Back to The Blair Companies