L. M. Prince & Bro., Cincinnati, OH
Improved Utility
Illustrated Catalogue No. 18, L.M. Prince & Bros., p. 37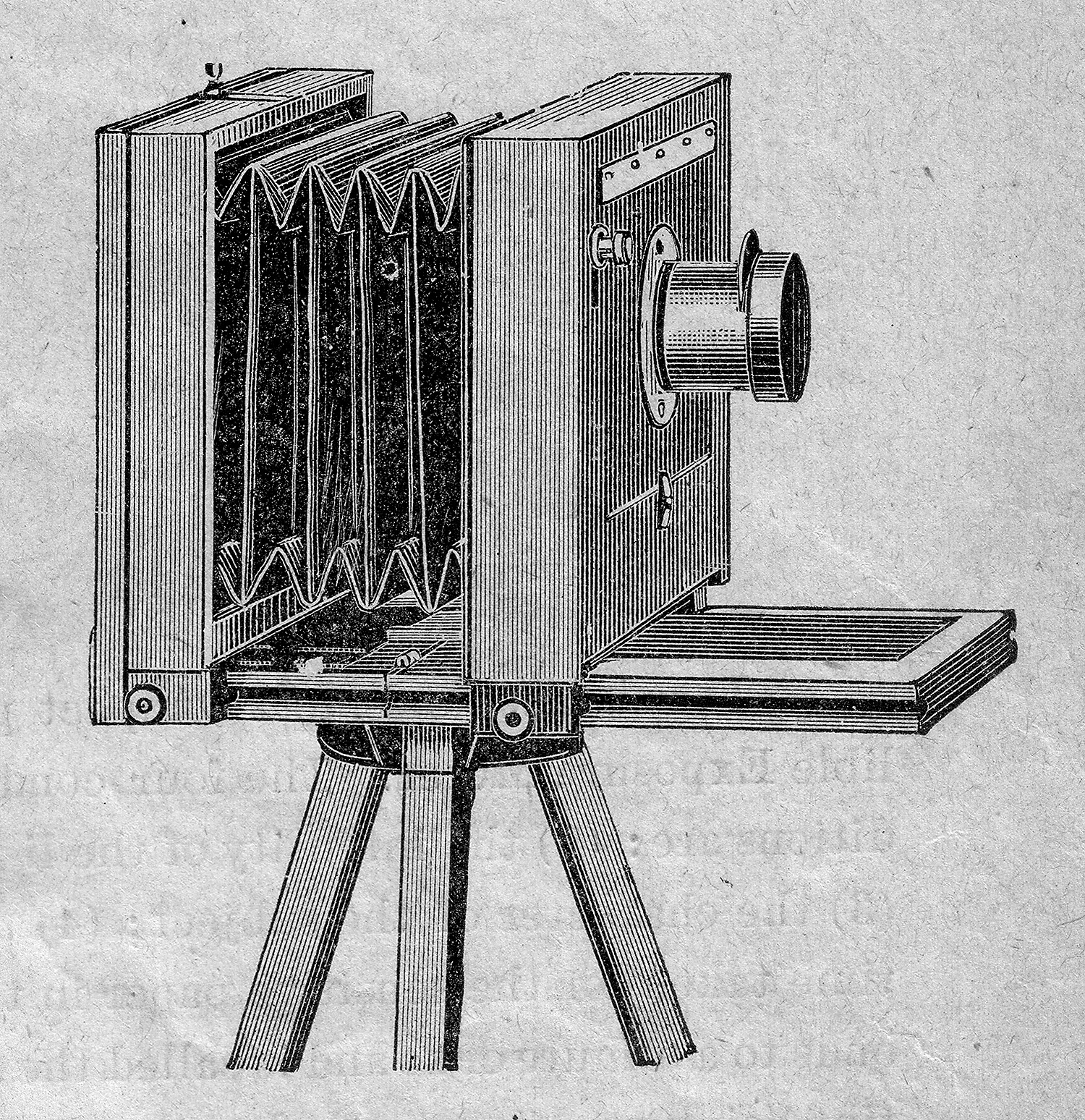 4 x 5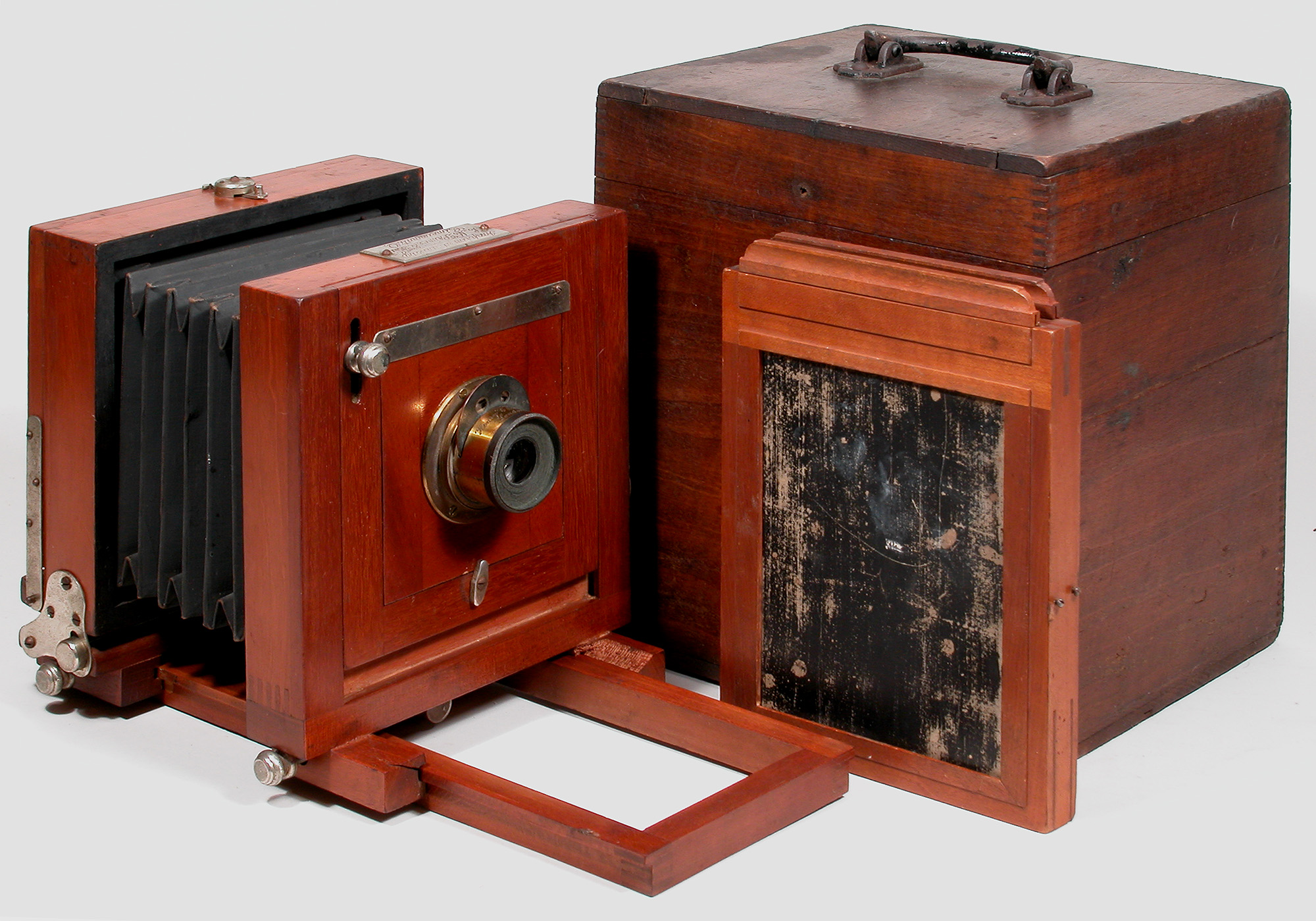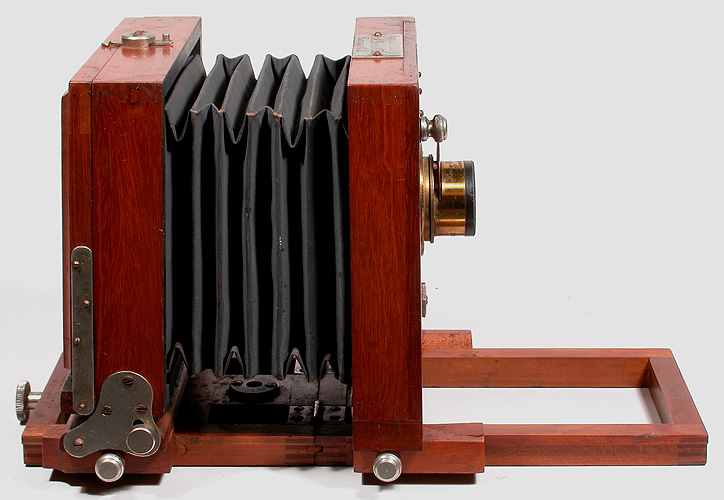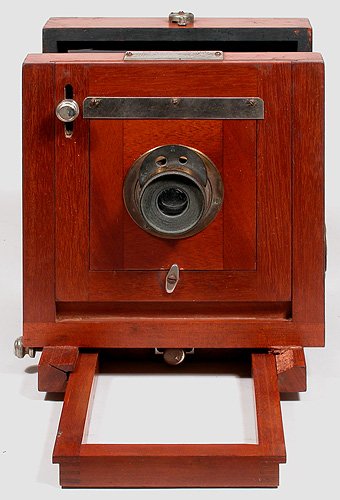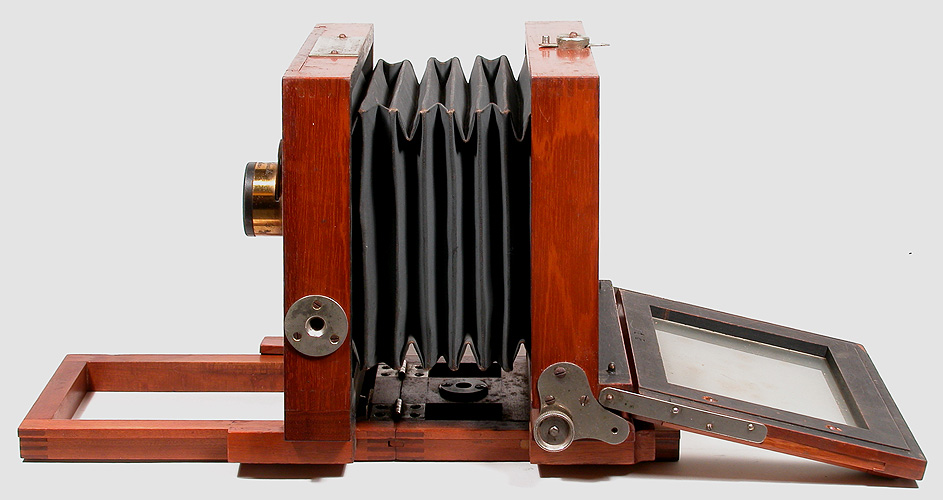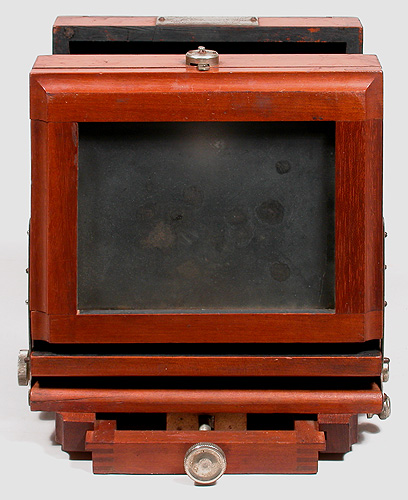 Date Introduced: - ; Years Manufactured: c. 1884-1899
Construction: front focus via push-pull but also 1" of back focus via a fine focus gear; single swing; three-piece, shifting lensboard; reversing by two tripod mounts
Materials: mahogany body; cherry bed; black fabric bellows; nickeled hardware
Sizes Offered: 4x5; 5x7, 5x8 stereo, 6½x8½
Notes: While its ground glass clip appears the same as that used by Rochester Optical Co., and, indeed, ROC holders will fit this camera, but the main design, name, set screws, and hinge for the ground glass suggest the Blair Camera Co., and this camera is generally the same design as the Blair Utility Camera, on which its start date is based. L. M. Prince at one time carried the Blair line (Scovill's Photo. Series No. 22, Photographic Printing Methods, Rev. W. H. Burbank, Scovill Mfg. Co. (New York, NY), 1887, ads page 19). but by the time they published their 1899 catalog, Prince did not handle Blair, despite carrying Eastman Kodak Co., Rochester Optical & Camera Co. and Ray Camera Co. products. The camera above (4x5) has a metal label on top which tells its manufacturer and model, while the camera below (5x8 stereo; note the shifting lensboard) is unmarked. The camera may have been manufactured by Rochester Optical or Blair, but to Prince's specifications. The back on the below 5x8 camera is a modern replacement.
References:
Illustrated Catalogue No. 18, L.M. Prince & Bros. (Cincinnati, OH), c. 1899, p. 37

5 x 8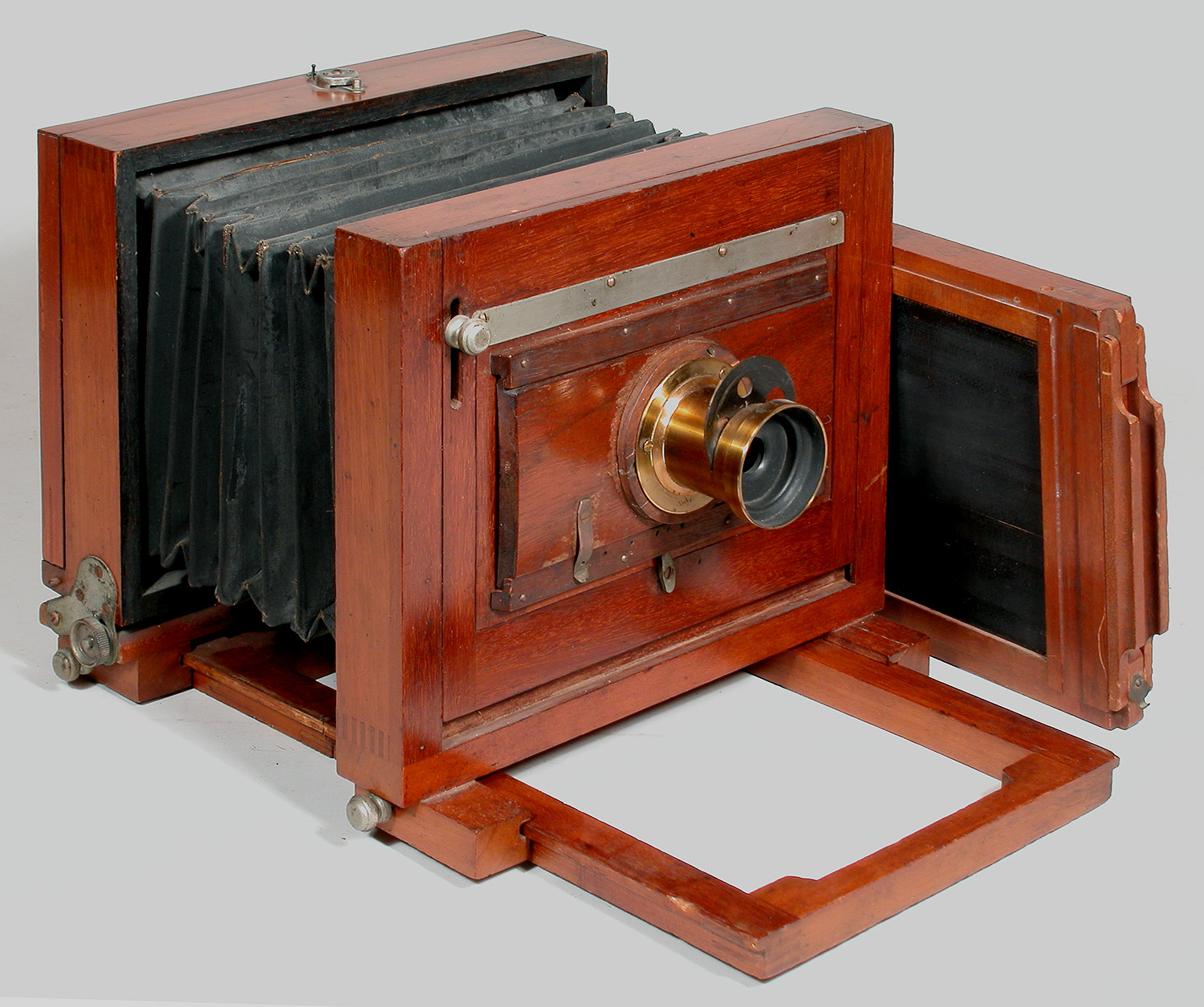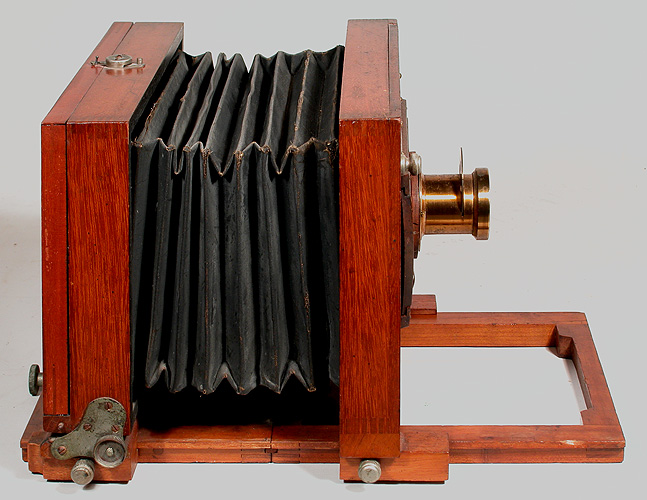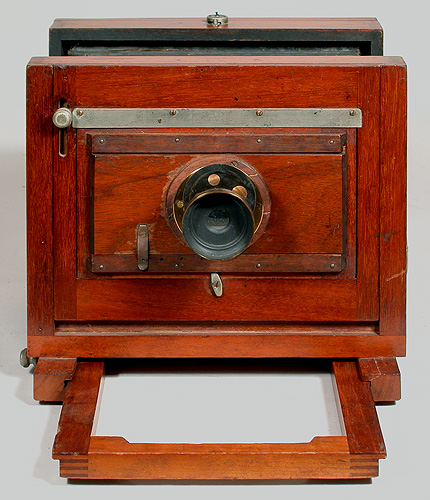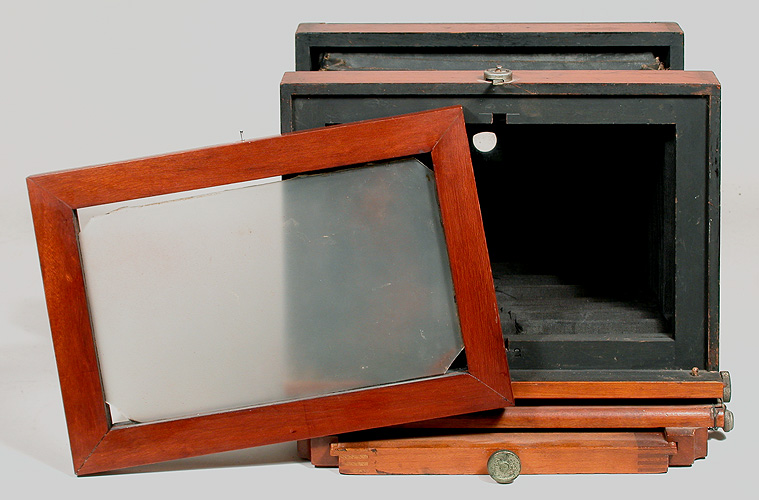 Back to Miscellaneous