Gregg, William T., New York, NY
Gregg's Folding Camera
The International Annual of Anthony's Photographic Bulletin, Vol. I, 1888, ads p. 31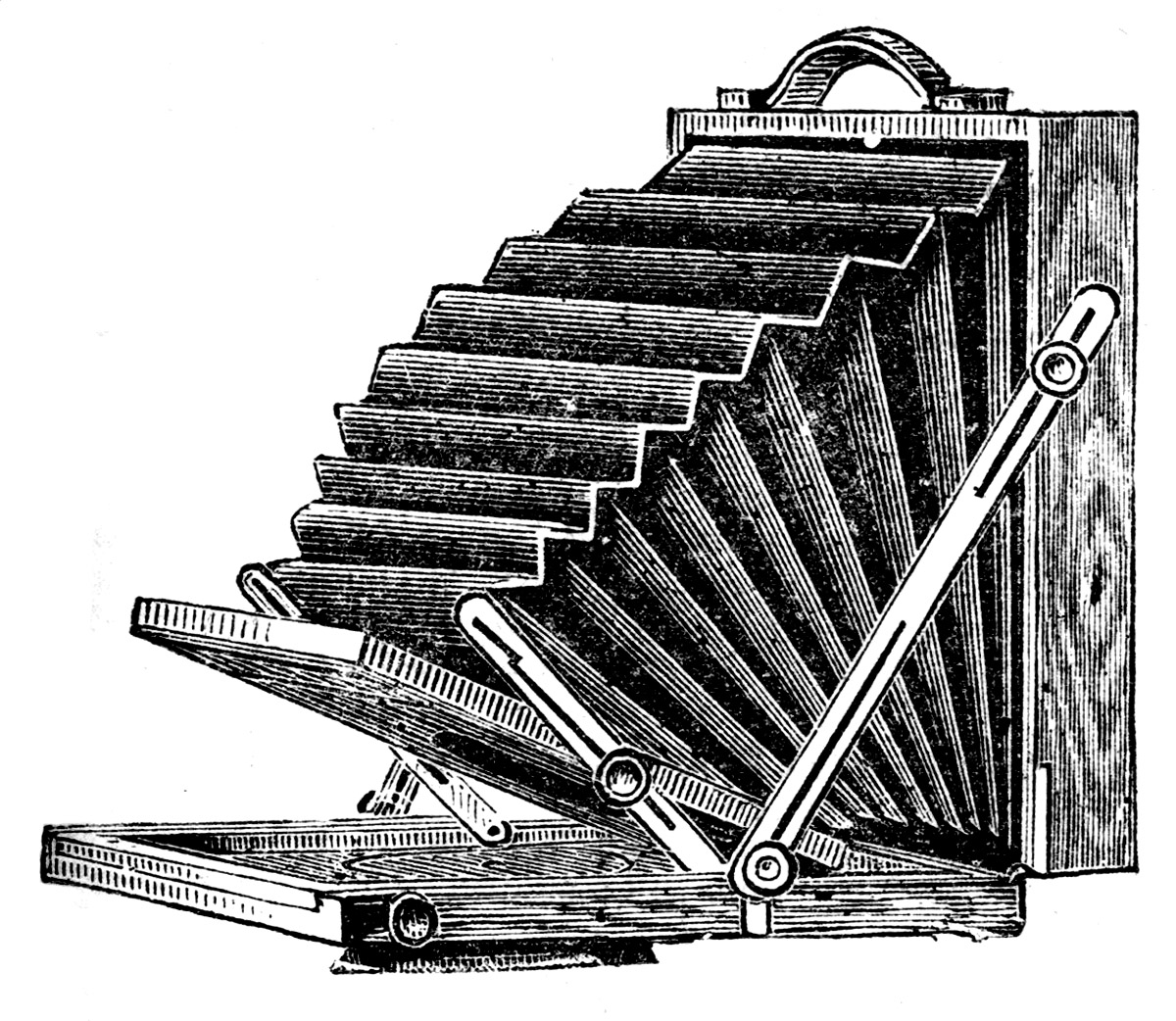 5 x 7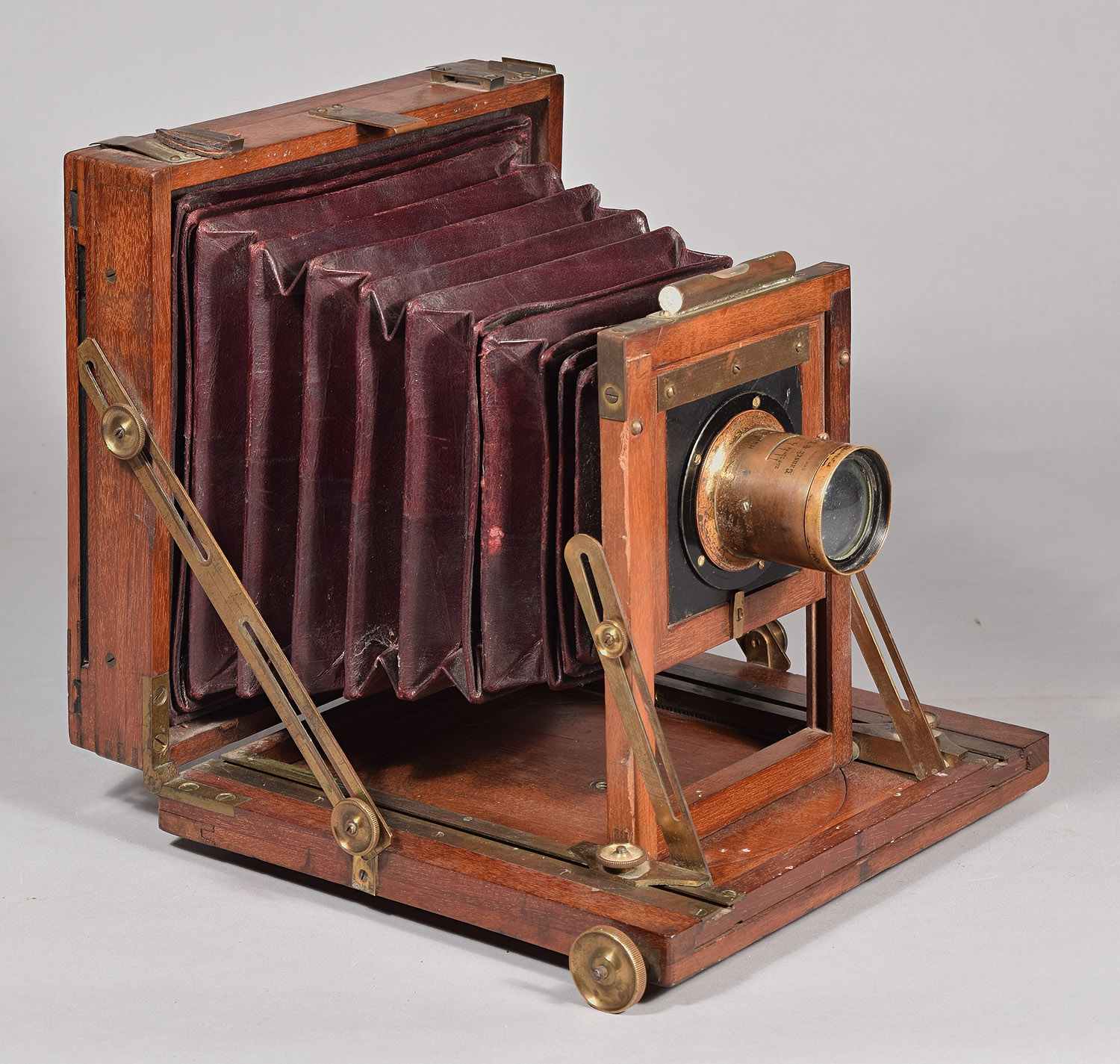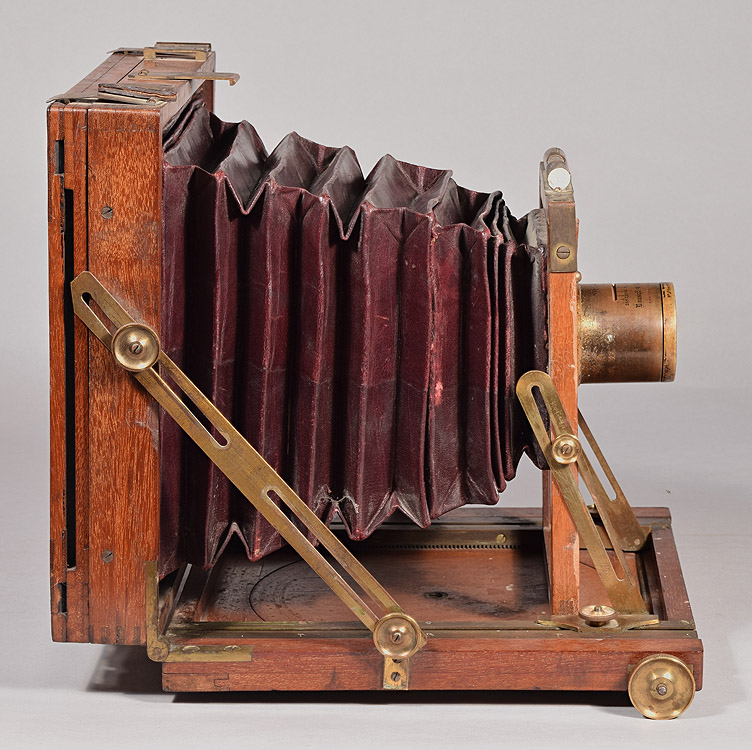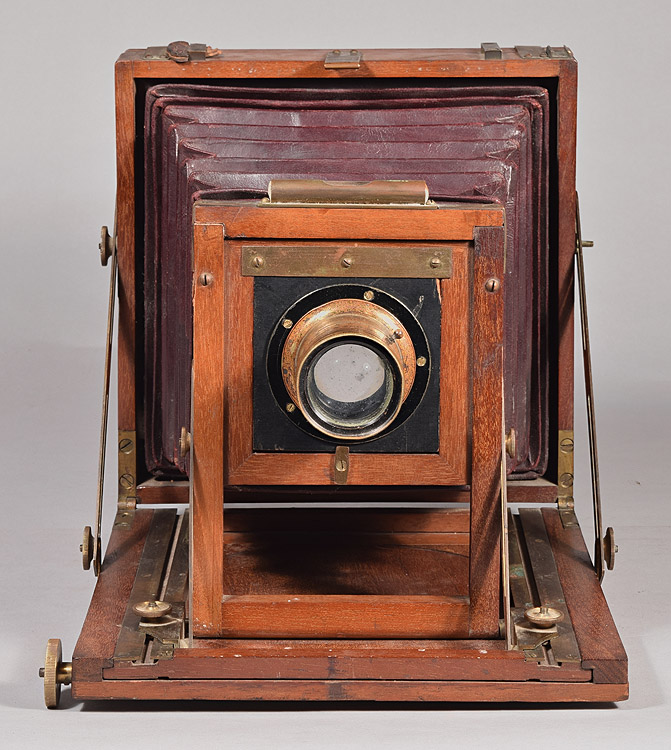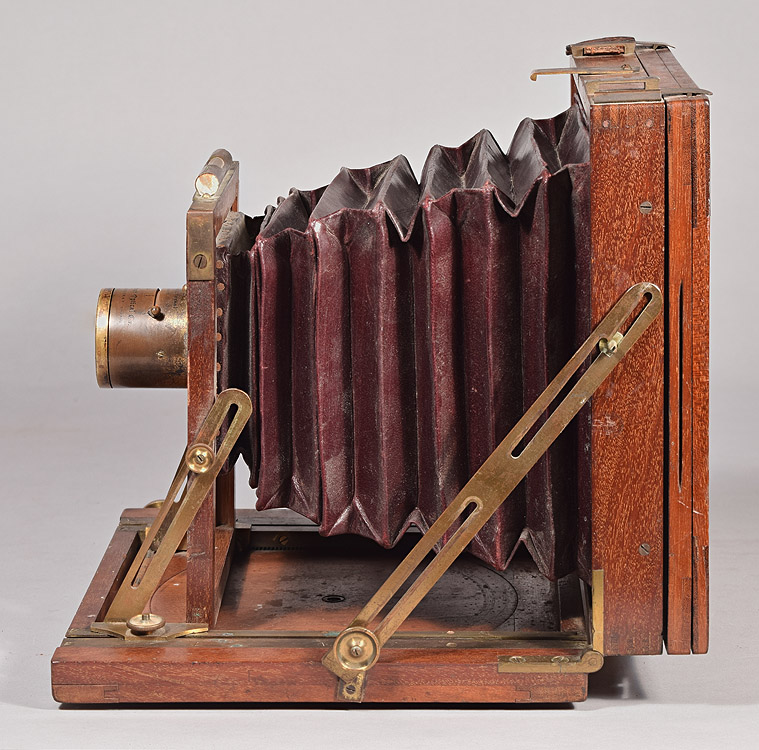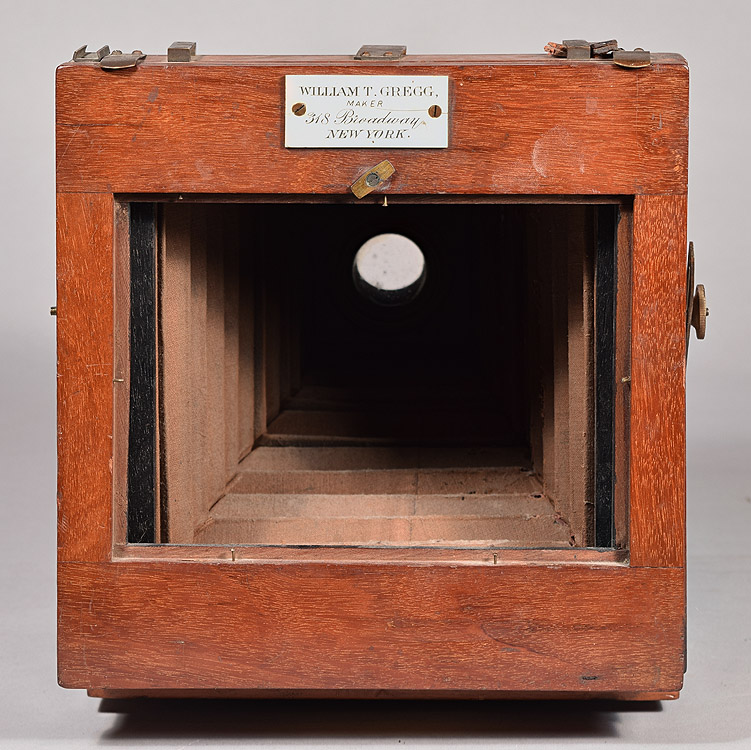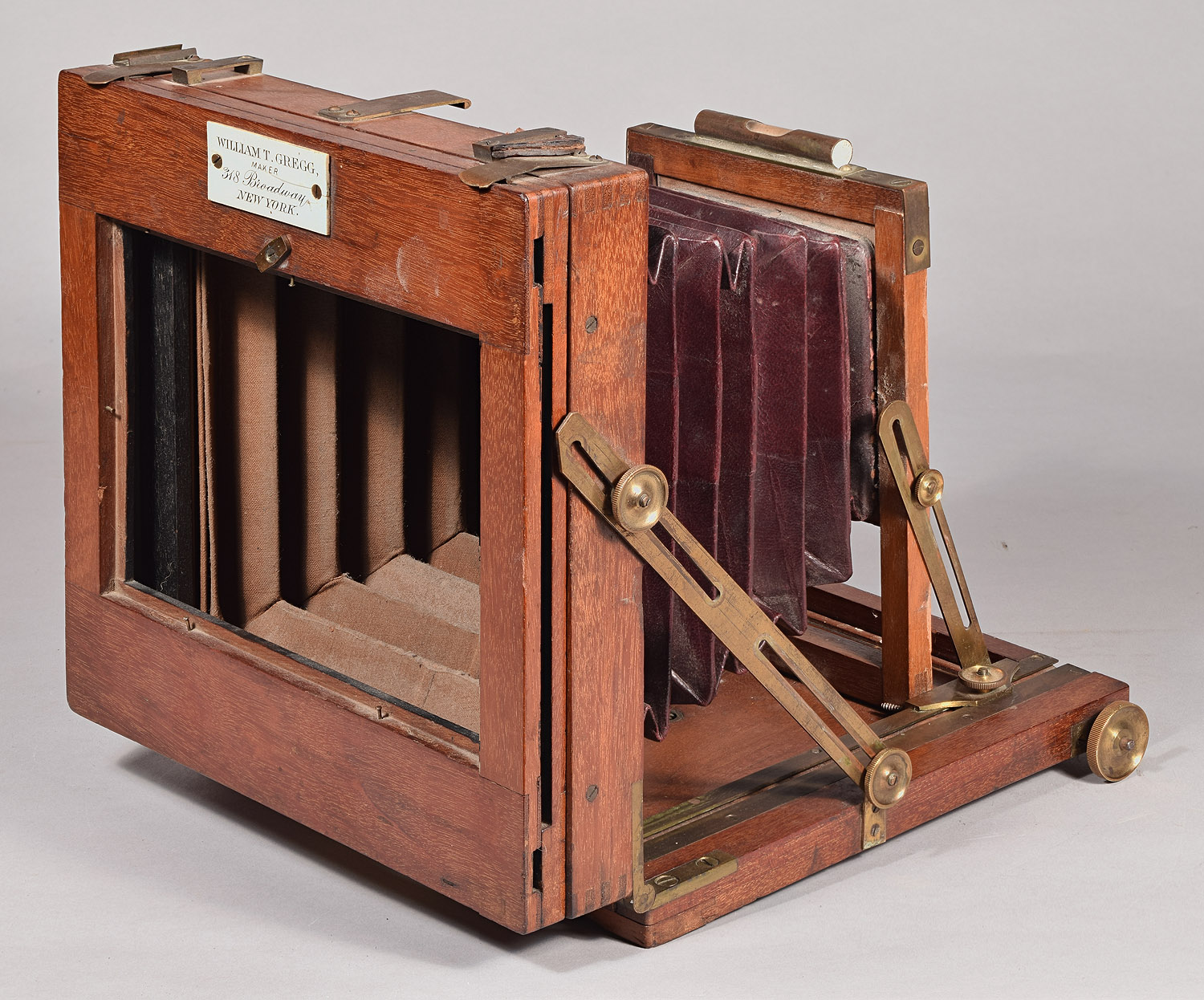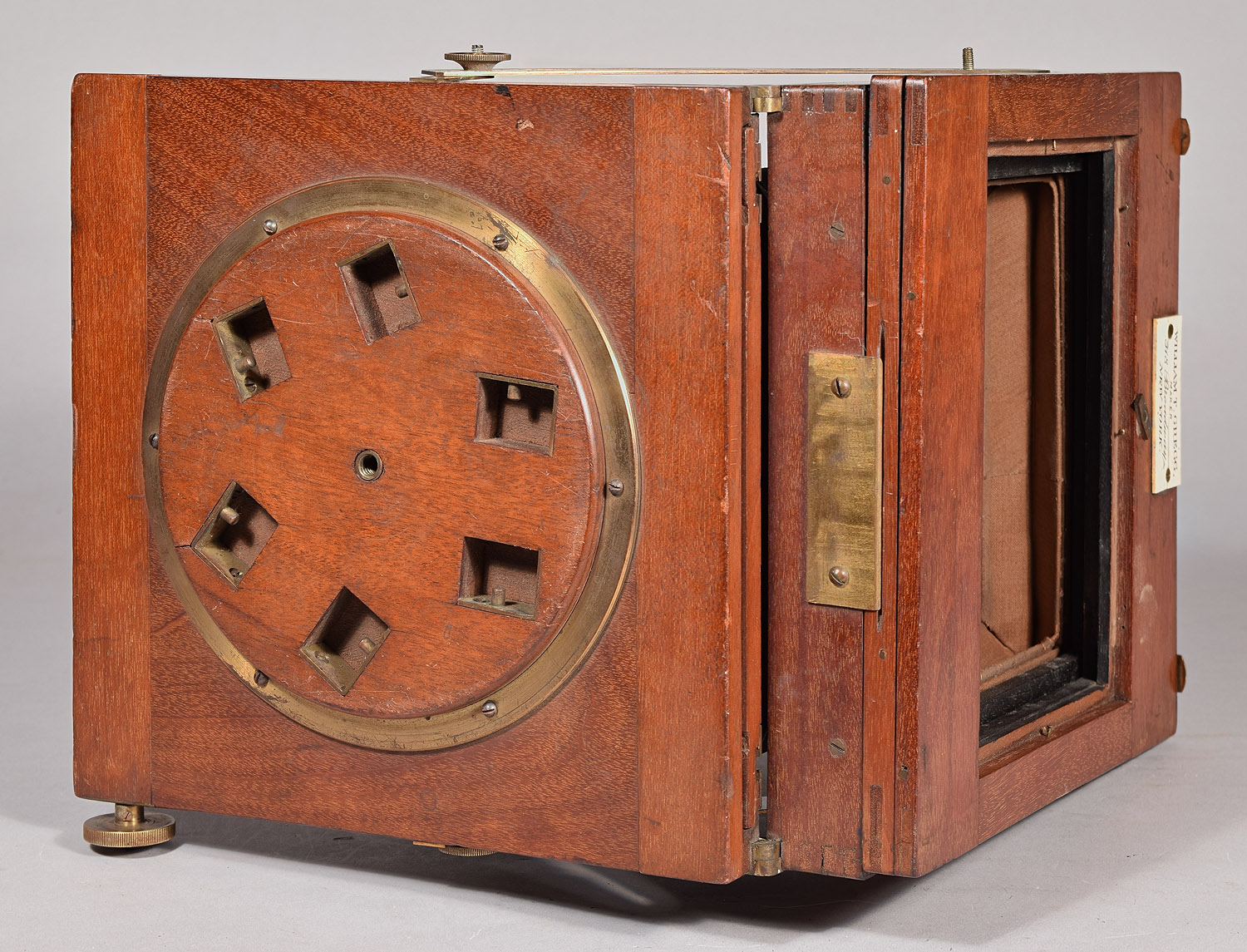 6 ½ x 8 ½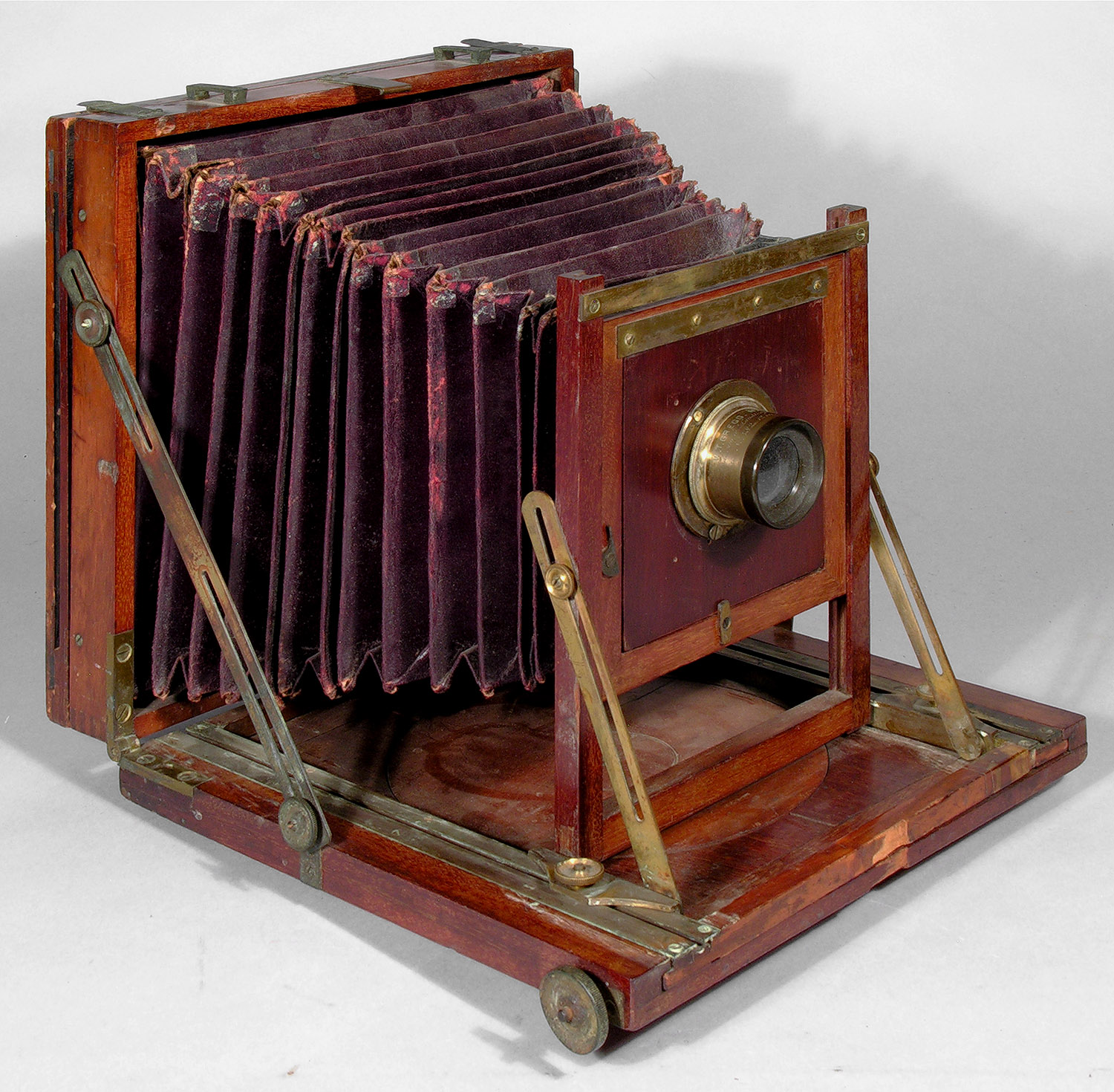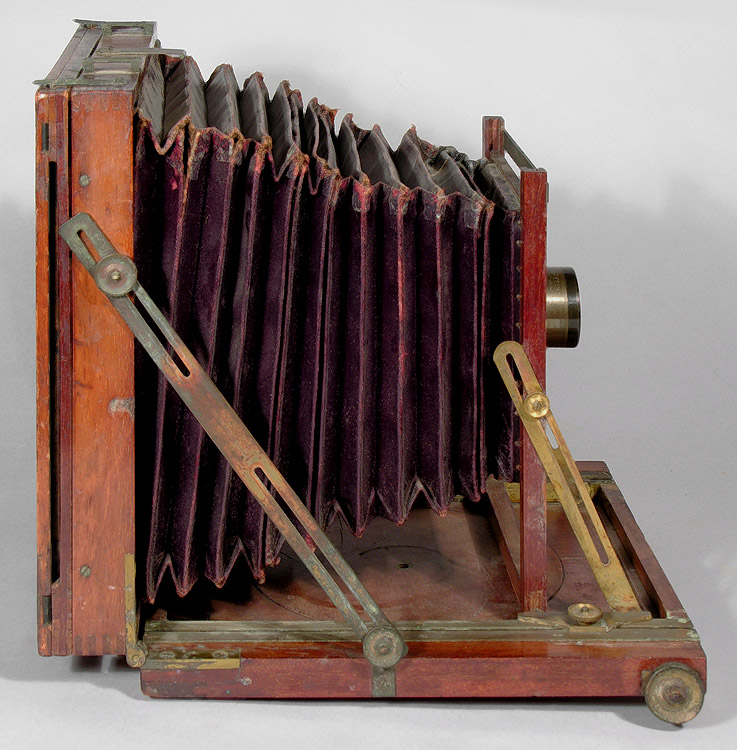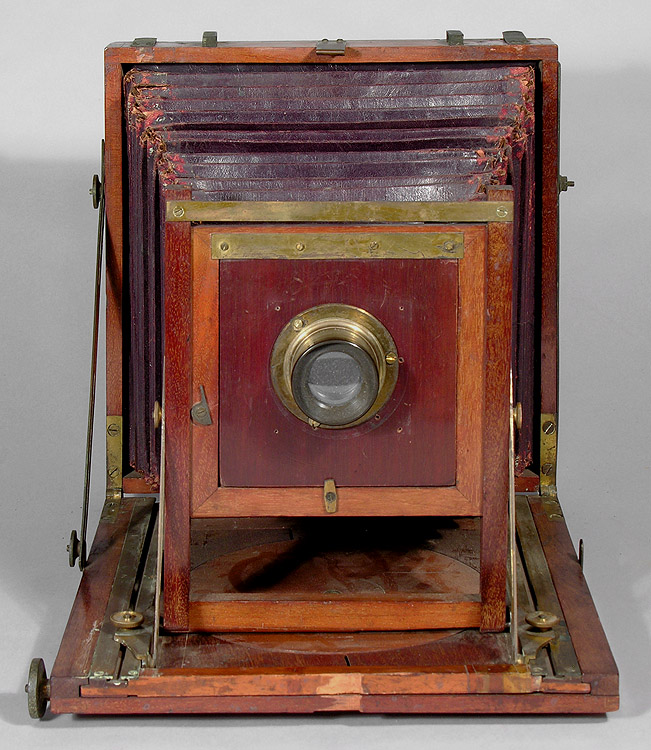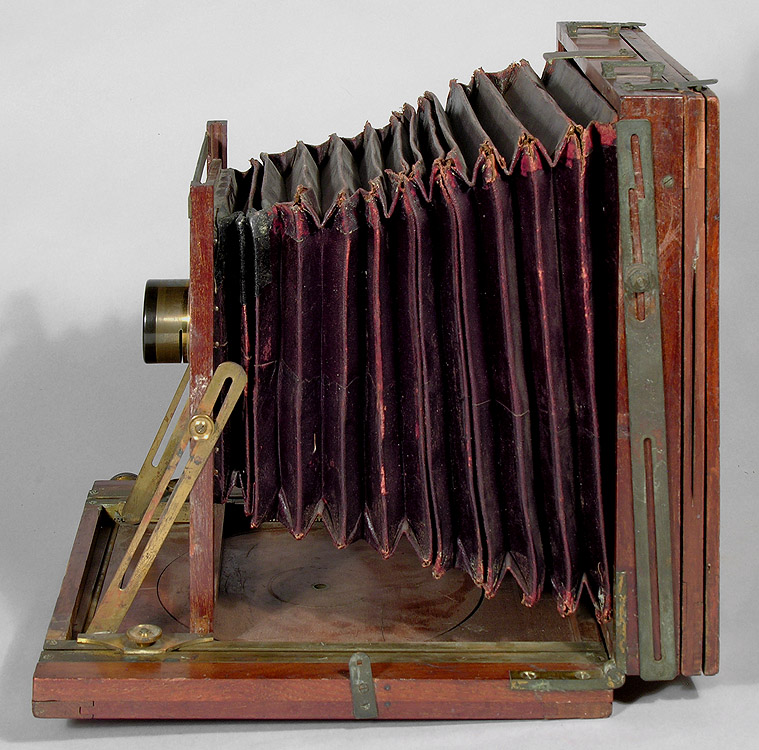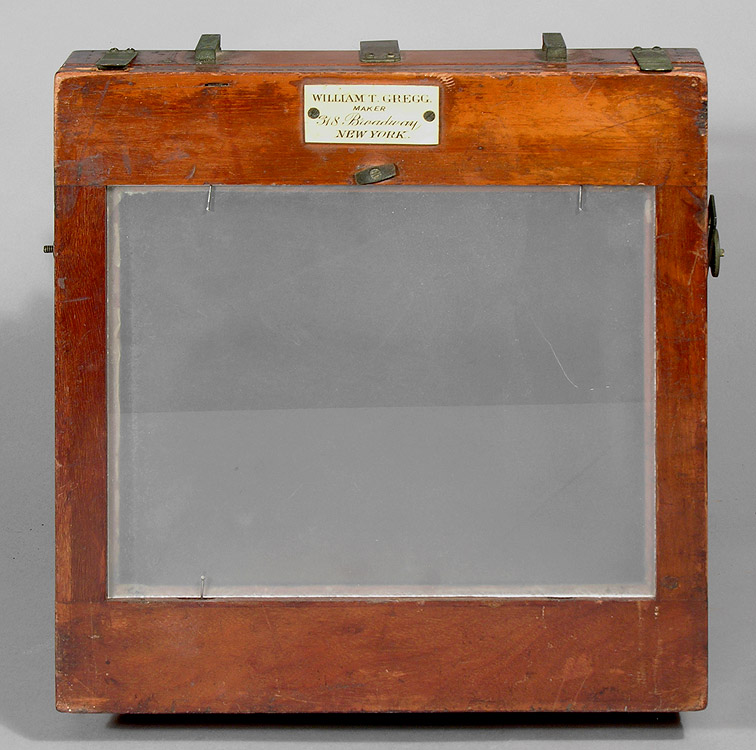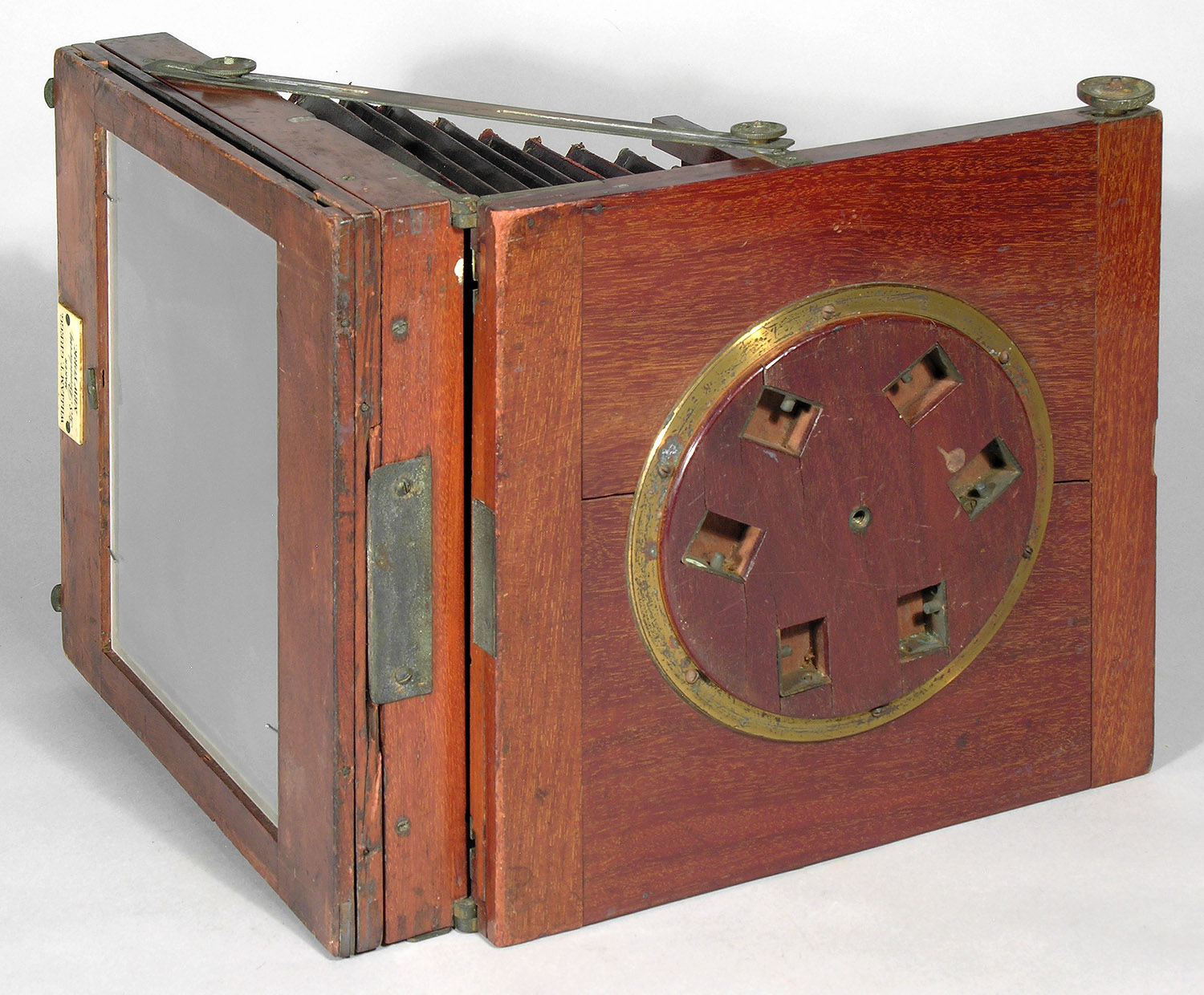 Date Introduced: - ; Years Manufactured: c. 1888-1890
Construction: front focus via rack and pinion (gears internal to base); reversing by removable back; double swing
Materials:
Sizes Offered: 4x5; 5x7; 6 ½x8 ½; 8x10
Notes: William T. Gregg was an optician located at 104 Fulton St., New York, NY. William Theodore Gregg was from Ireland and established his firm in 1843. He sold a variety of optical equipment, including eyeglasses, microscopes, barometers, thermometers, telescopes, surveying equipment, cameras, dry plates, stereoviews, magic lanterns, field and opera glasses. The camera here is an English-style compact camera. It is significantly different than the English-style cameras offered by American Optical, E. & H. T. Anthony, Rochester Optical Co. and Scovill at the time, so he must have either had his own factory to manufacture it or contracted with someone (perhaps overseas) to manufacture it according to his design or specifications. Some parts appear to be identical to those on the Blair Camera Co. English Compact Camera (e.g., the main hinge location and size, the horizontal brass track with its scalloped piece), but it is clearly not identical (notably Blair's use of much brass on its front standard), and therefore this camera may have been assembled by Gregg's own craftsmen from pieces purchased here and there. The lens is also marked Gregg, although it must have merely been purchased from an optical company (e.g., Darlot) and engraved at the Gregg factory. All English-style American cameras were knock-offs of actual English cameras manufactured by a number of companies in Great Britain. Gregg labels are found on leather-covered hand and stand cameras as well.
References:
The International Annual of Anthony's Photographic Bulletin, Vol. I, 1888, W. J. Harrison and A. H. Elliot, eds., E. & H. T. Anthony & Co. (New York, NY), July 1888, ads p. 31
American Annual of Photography and Photographic Times Almanac for 1890, The Scovill & Adams Co. (New York, NY), 1889, ads p. 31
Back to Miscellaneous Camera Companies