Rochester Camera Manufacturing Co.
/ Rochester Optical & Camera Co.
Favorite Camera
Variation 1
Below, Rochester Camera Mfg. Co. Catalog, June 1895, p. 8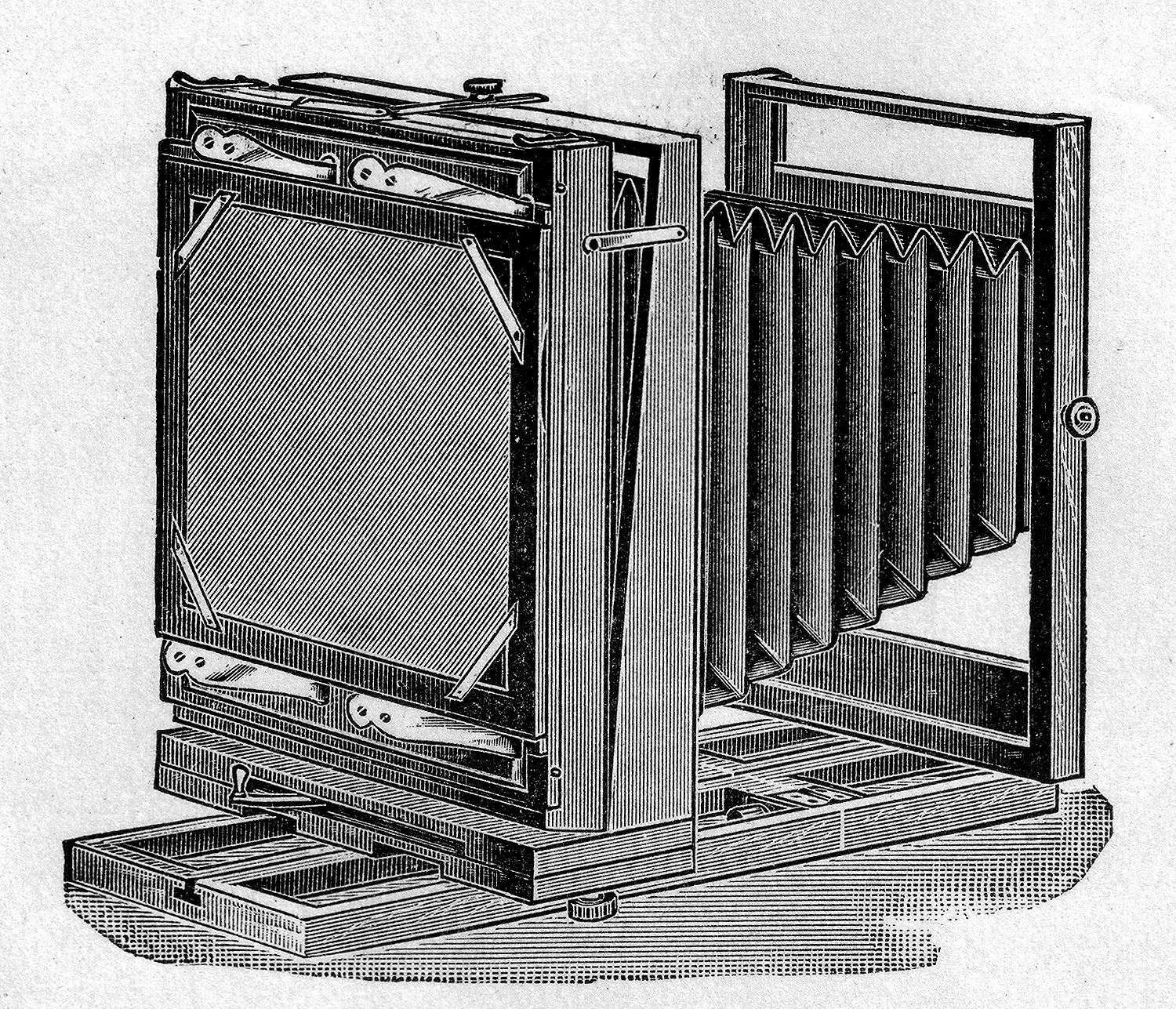 6½ x 8½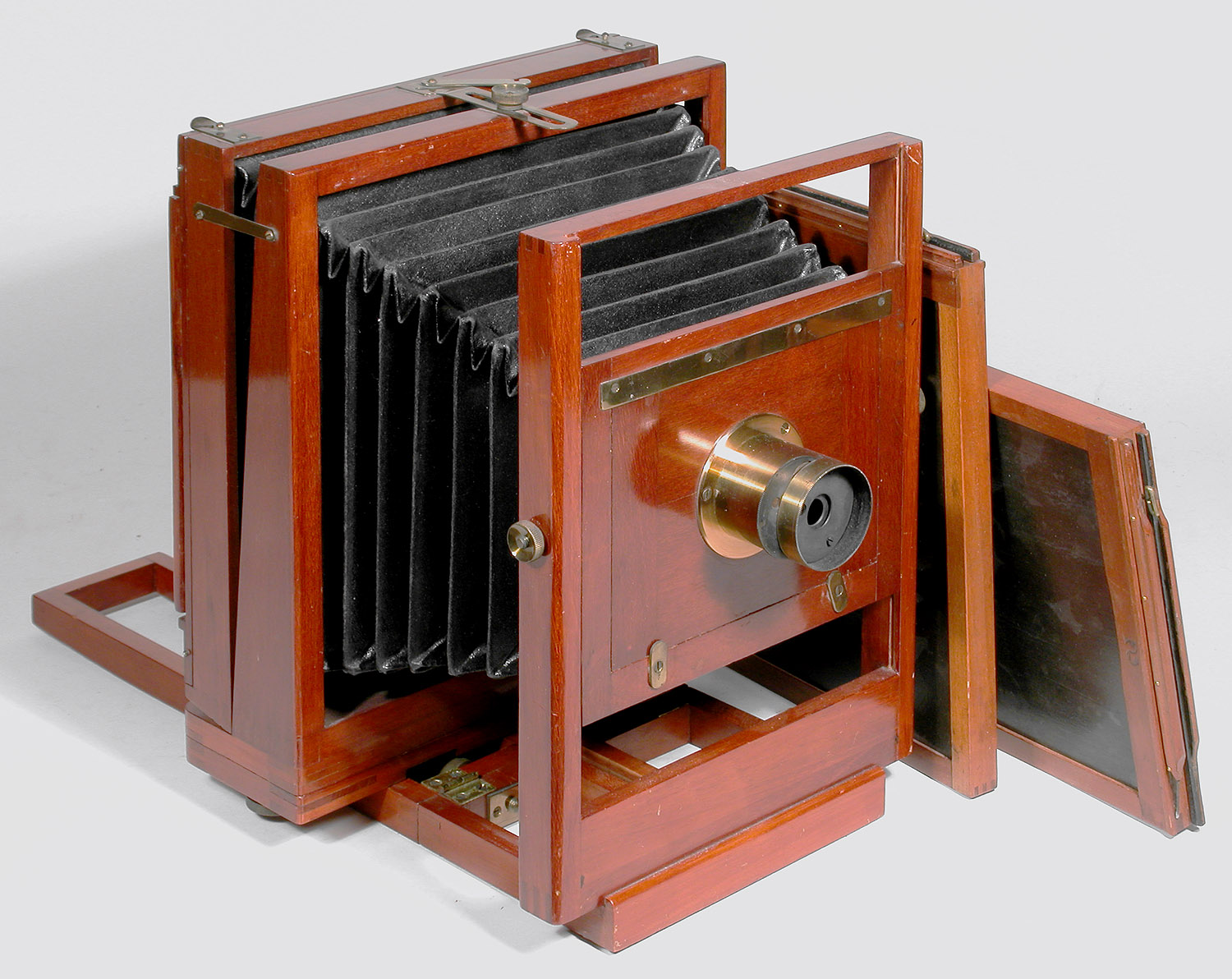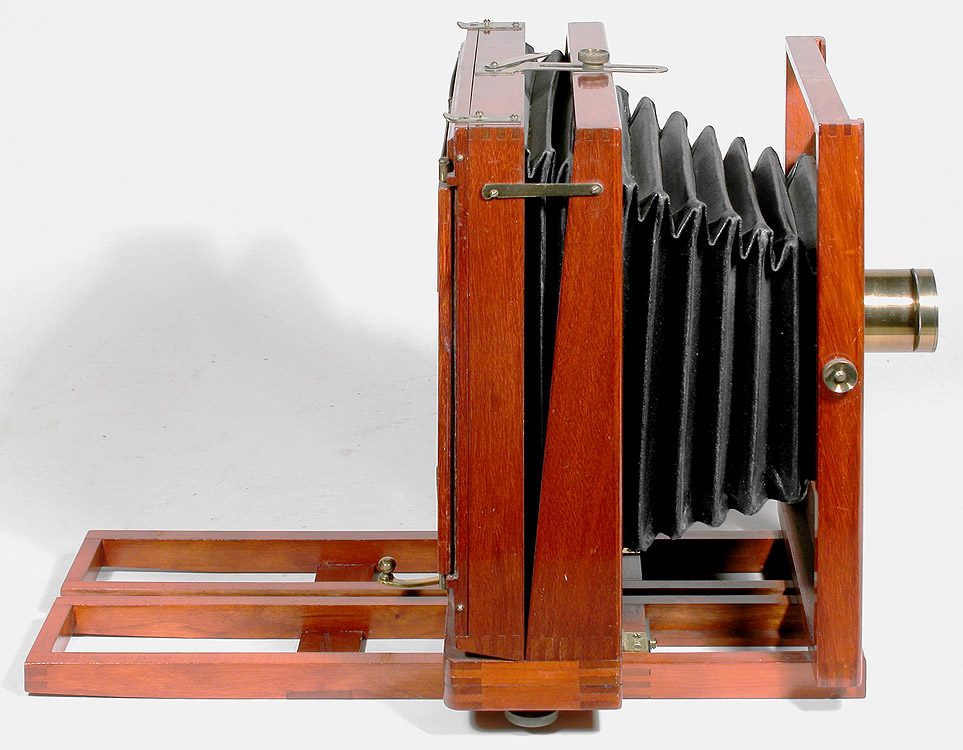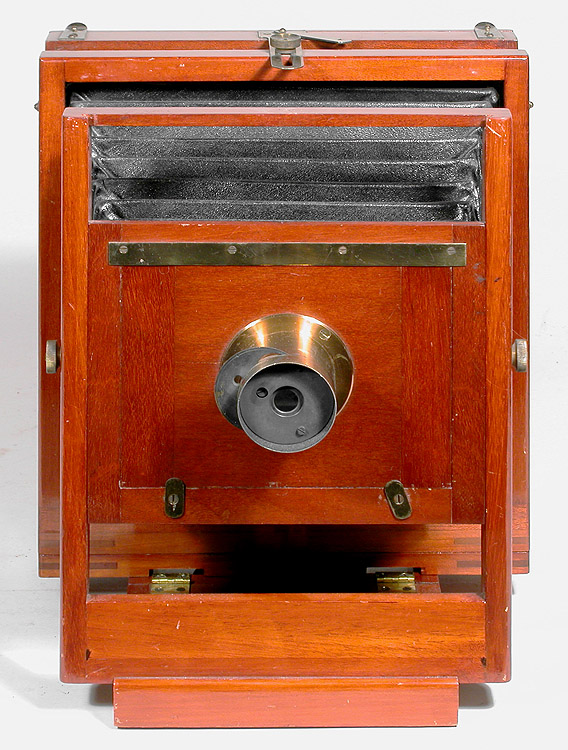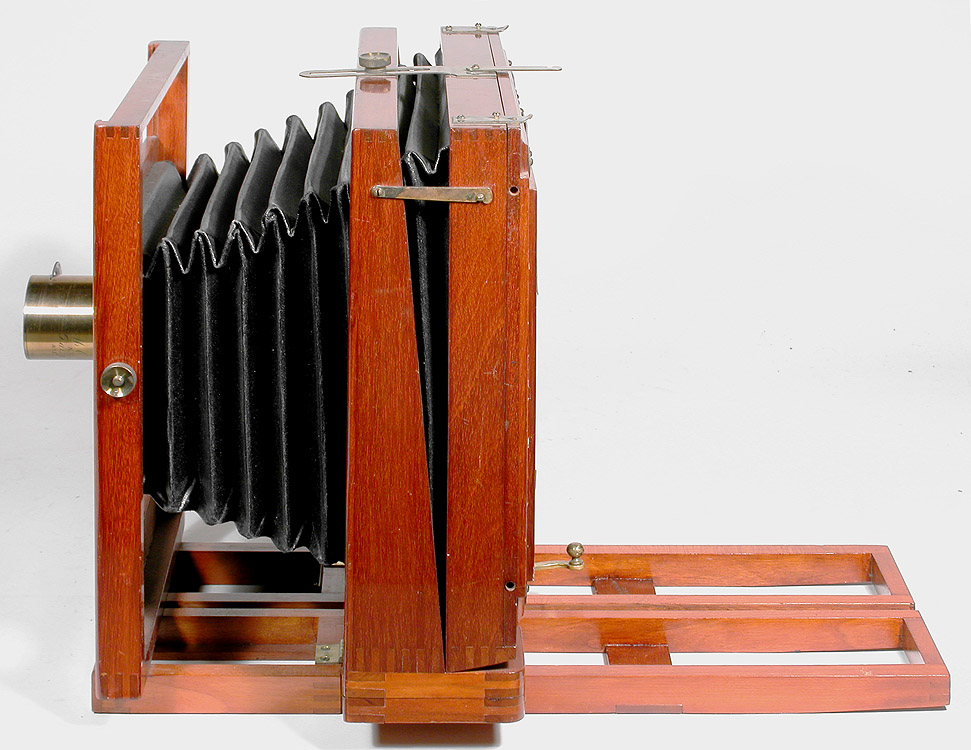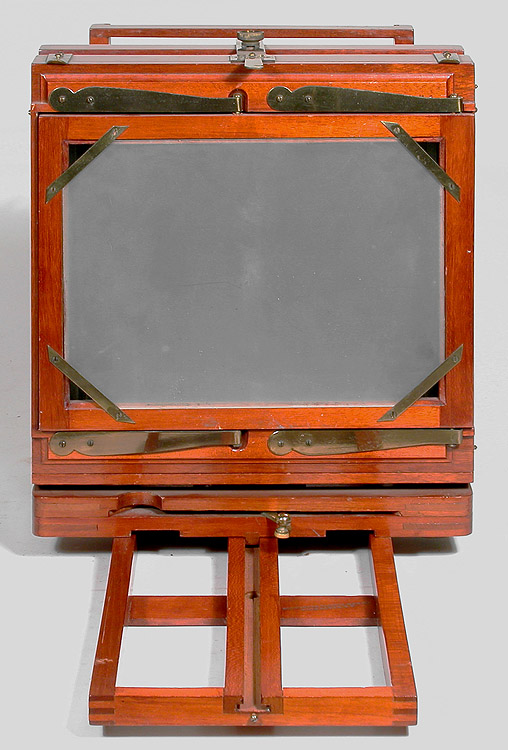 Date Introduced: - ; Years Manufactured: Rochester Camera Mfg. Co.: c. 1895
Construction: back focus via push-pull; single swing; three-piece lens board; reversing by removable back; no gears
Materials: mahogany body; cherry base; black fabric bellows; brass hardware
Sizes Offered: 5x7, 5x8, 6½x8½, 8x10, 11x14, 14x17
Notes: All the Favorite Variations are the essentially the same camera except for the name of the company that manufactured them, but this is the only variation that has springs on the spring back pointing in the same direction. Since all four springs are identical, they should be less expensive to produce (twice as many pieces in each run). Nevertheless, the later variations have springs pointing in opposite directions. One must assume that either the same-way springs did not work as well, or a symmetrical arrangement was desired for aesthetic reasons. The photographs illustrate the 6.5x8.5 size. This camera is finished with a relatively reddish varnish. Compare to the Favorites of Rochester Camera Co., and Rochester Camera & Supply Co. This design is similar but not as compact as Scovill's Acme Back Focus Cone Camera, because the back base does not nestle around the front when collapsed. Canvas case carries camera and 6 holders.
References:
Photographic Cameras Manufactured by Rochester Camera Mfg. Co., Rochester Camera Mfg. Co., Rochester, NY, June 1895. p. 8
Photographic Sundries, A. S. Aloe Co. (St. Louis, MO) Catalog, c. 1897, p. 16
Photographic Apparatus, Rochester Optical & Camera Co., Rochester, NY, 1901, pp. 16-17
Photographic Encyclopedia, Andrew J. Lloyd & Co., Boston, MA, 1901, p. 108
(the springs in these engravings point the same way, but is ROCMC just re-using the engraving?)



Back to Rochester Optical Co.