Rochester
Camera & Supply

Co.
Favorite Camera
Variation 3
Rochester Camera & Supply Co. Catalog, 1899, p. 38 (same engraving as in Rochester Camera Co. Catalog, 1898, p. 9)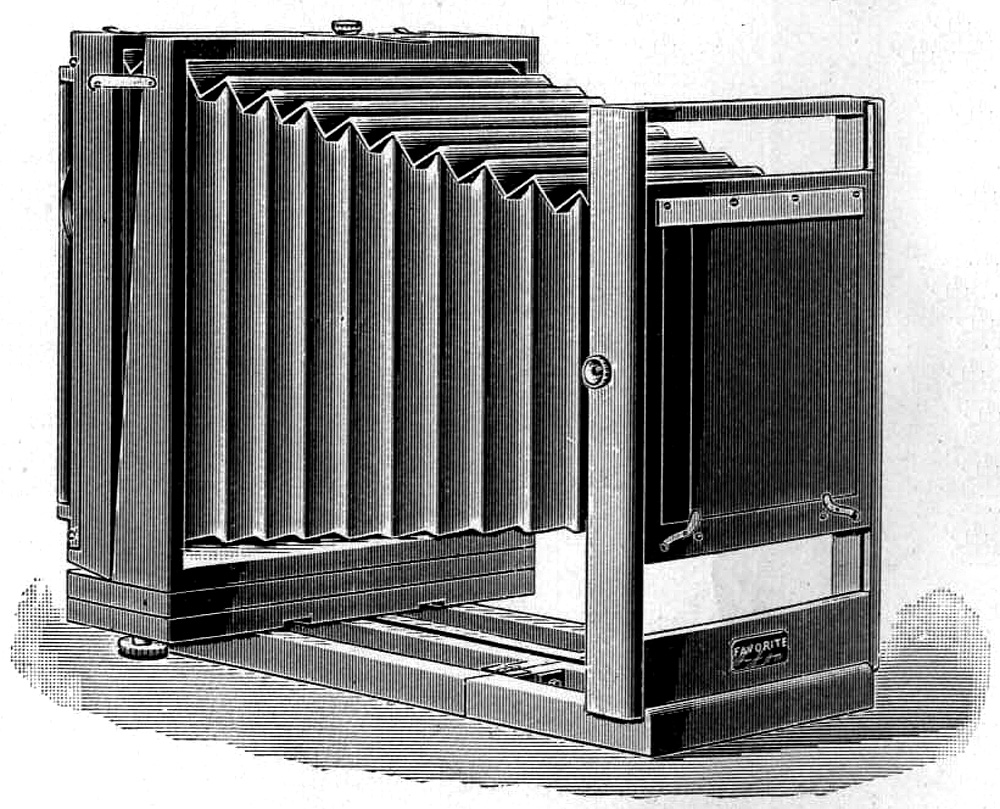 8 x 10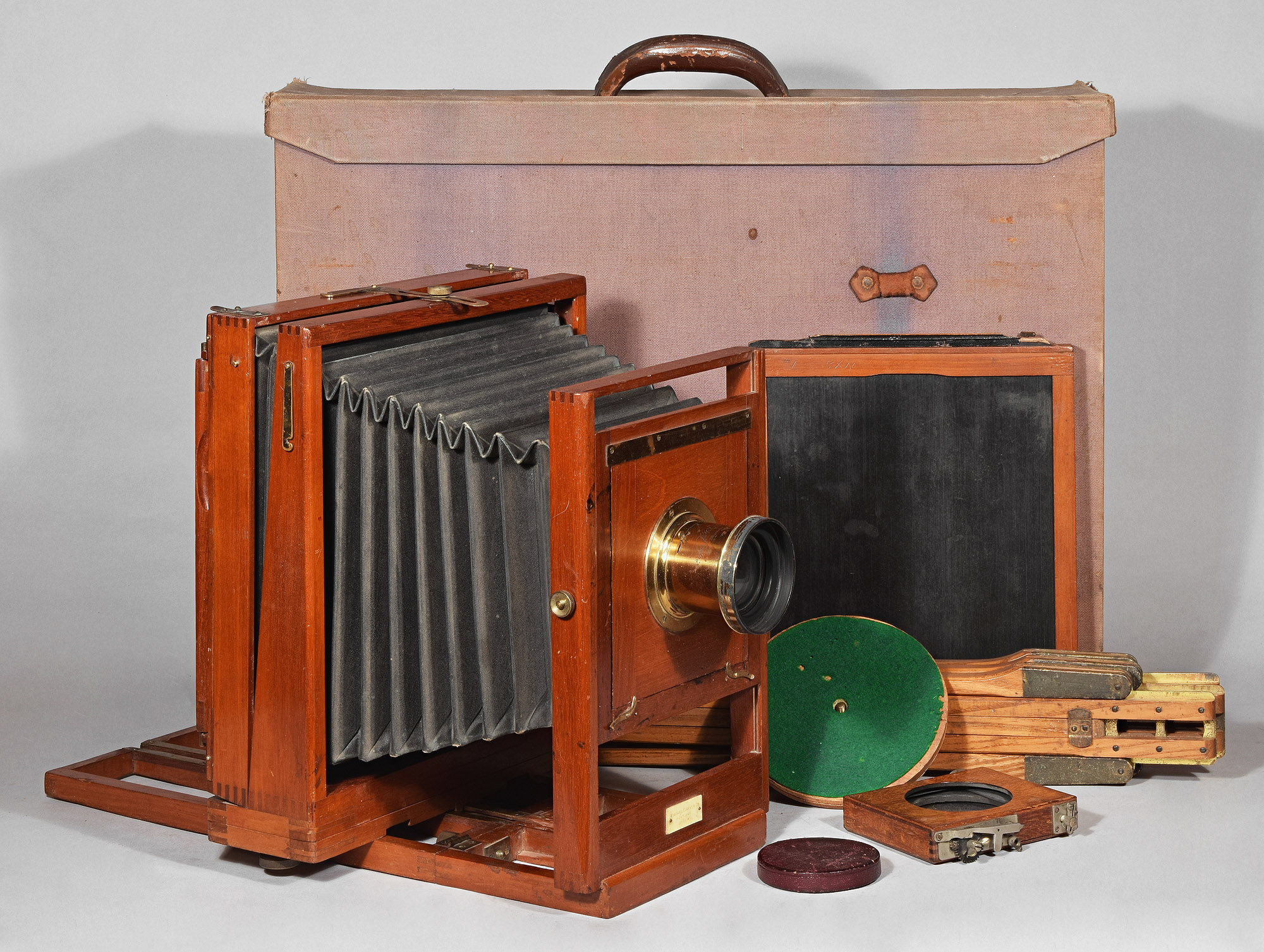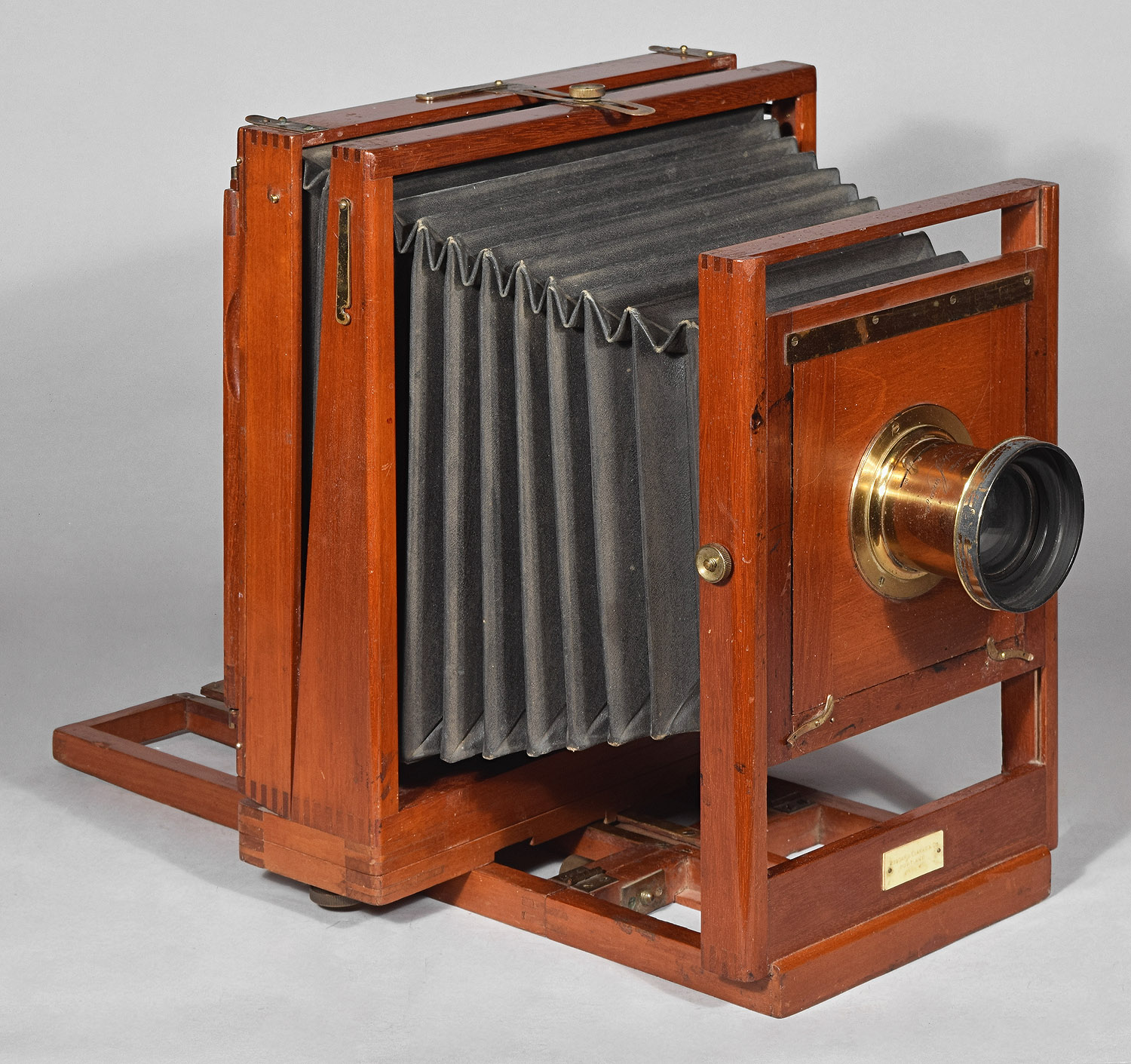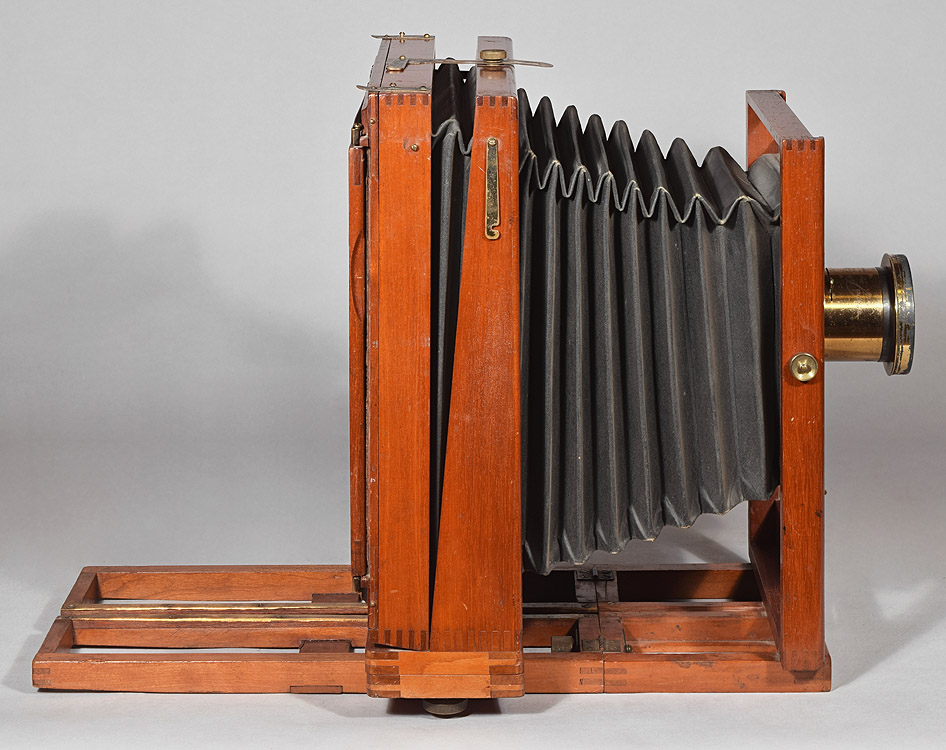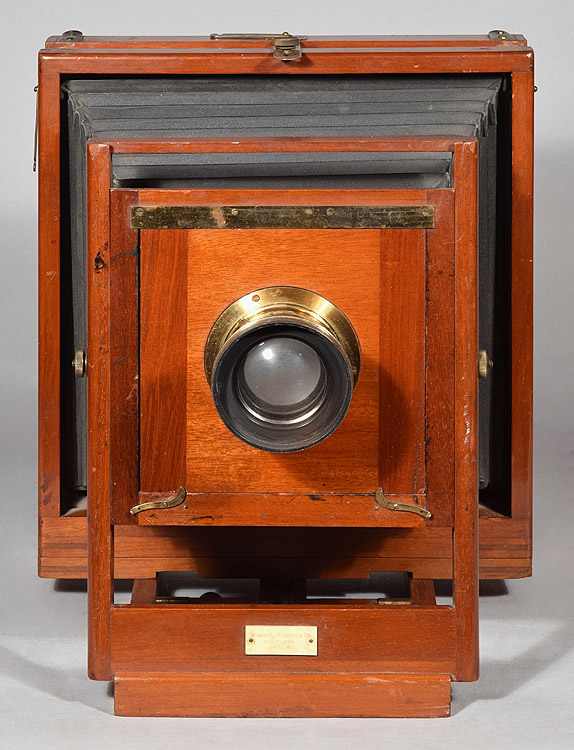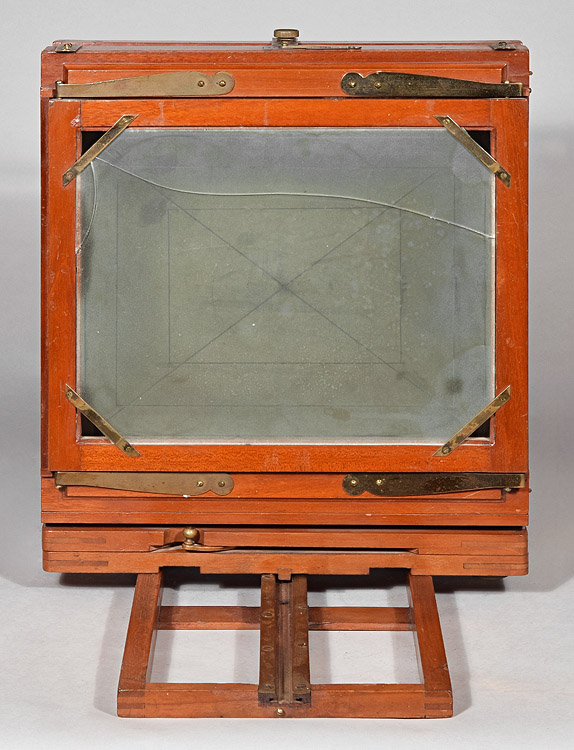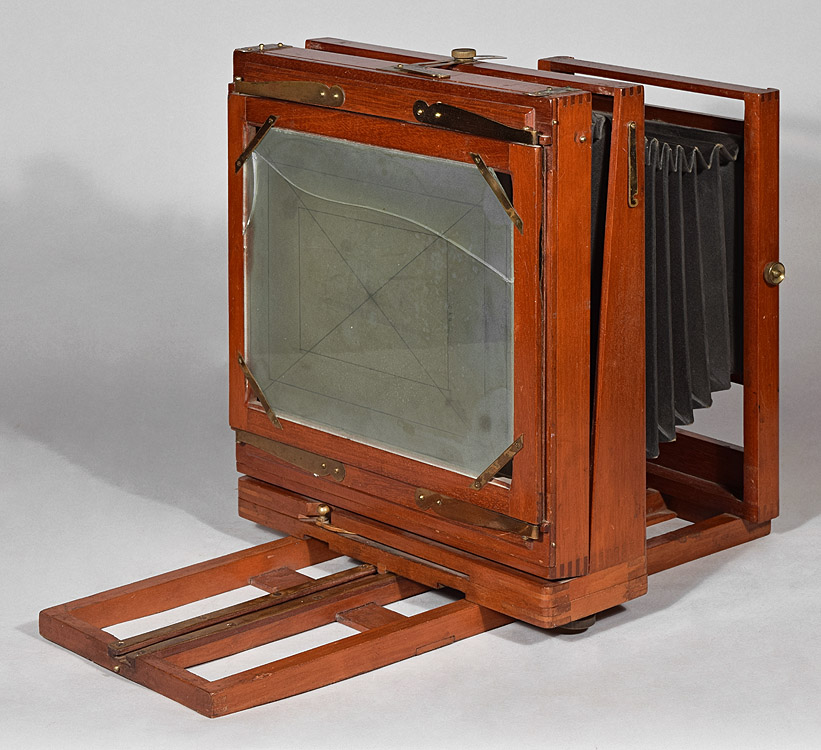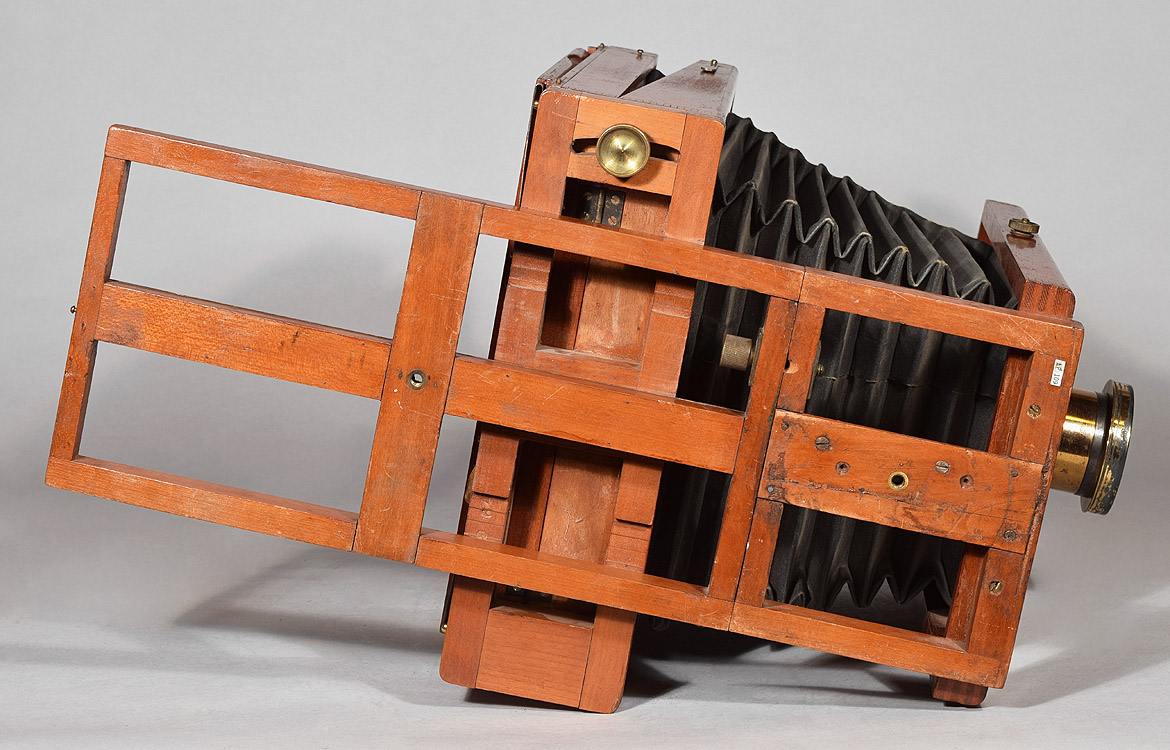 Date Introduced: - ; Years Manufactured: c. 1897-1900
Construction: back focus via push-pull; single swing; three-piece lens board; reversing by removable back; no gears
Materials: mahogany body; cherry base; black fabric bellows; brass hardware
Sizes Offered: 5x7, 5x8, 6½x8½, 8x10, 11x14, 14x17
Notes: All the Favorite Variations are the same camera except for the name of the company that manufactured them. Compare to the Favorite mode of Rochester Optical Co. and Rochester Camera Mfg. Co. The Favorite is similar in design to Scovill's Acme Back Focus Cone Camera.
References:
Dept. 5: Photographic Lenses, Supplies, etc. 2nd ed.; Andrew J. Lloyd & Co. (Boston, MA) catalog, 1897, p. 42
Photographic Apparatus, Rochester Camera & Supply Co. (Rochester, NY), 1899. pp. 38-39
Catalogue of Photographic Sundries, Jas. H. Smith & Co. (Chicago, IL), 1899, p. 19
The Poco Camera, Rochester Camera & Supply Co. (Branch of Rochester Optical & Camera Co., Rochester, NY), 1900, p. 42-43
Illustrated Catalogue No. IIII of Professional and Amateur Photographer's Supplies, Wm. F. Uhlman (St. Joseph, MO), c.1901, p. 41
8 x 10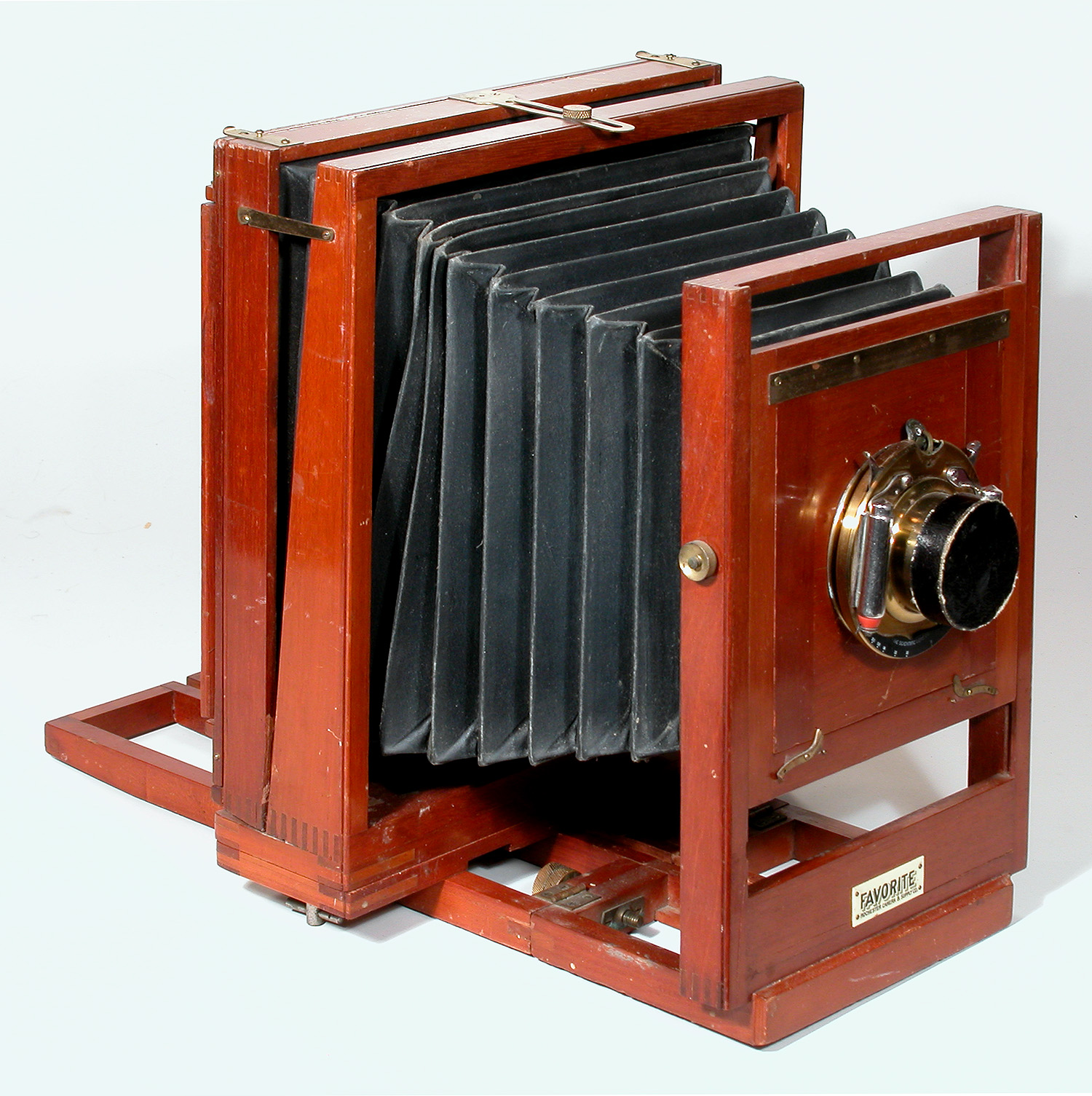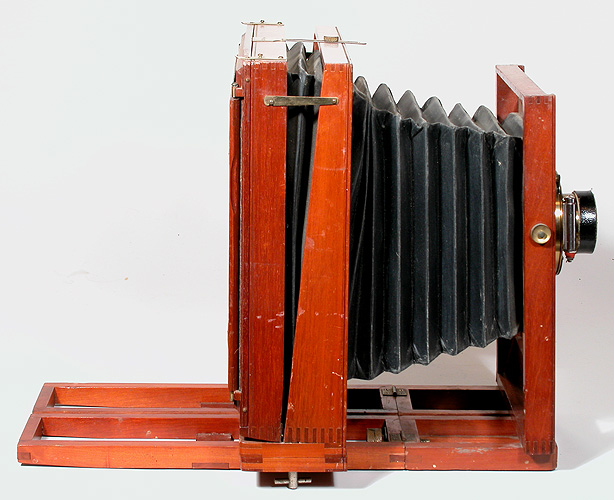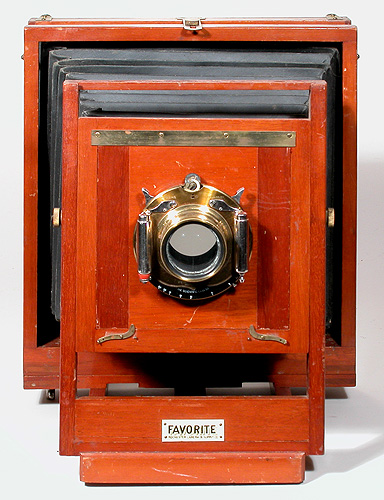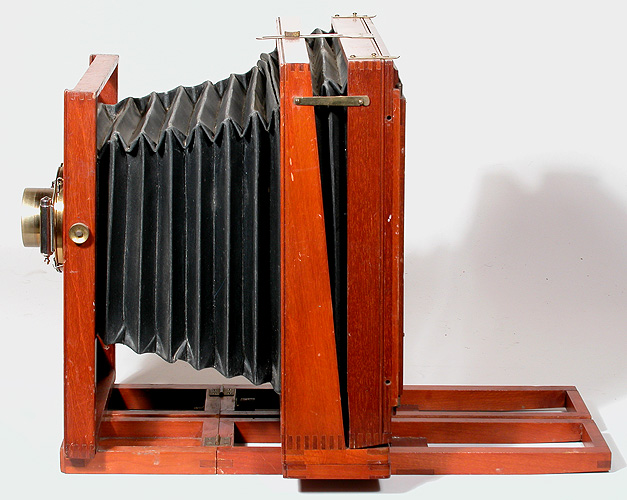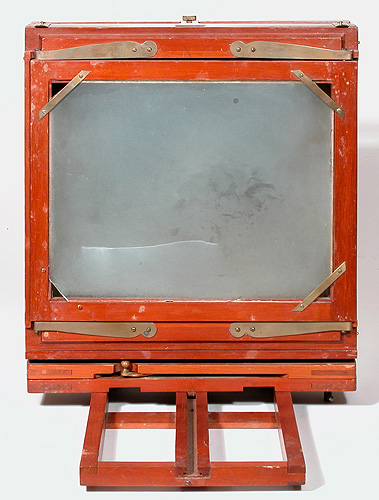 Back to Rochester Optical Co.