Scovill Mfg. Co.
Reversible Back

Acme

View Box




Back Focus Cone Camera
W. D. Gatchel Catalog, 1888, p. 32



6½ x 8½



Date Introduced: - ; Years Manufactured: c.1878-1888
Construction: back focus via push-pull; single or double swing; reversing by removable back; French polish finish
Materials: mahogany body; cherry base; black rubber bellows; brass hardware
Sizes Offered: 4¼x5½; 6½x8½; 8x10; 10x12; 11x14; 14x17; 17x20; 20x24
Notes: A rather compact design in that the front standard fits inside of the rear standard (as shown on the 11x14 camera below). Minor variations are 1) that the black inserts in the rear base of the larger sizes (e.g., 11x14 and 14x17 below) would not be present in smaller cameras of this same model (e.g., 6½x8½ above), and 2) the bulky spring back shown above eventually gave way to the more compact spring back shown on the 14x17 below. In Scovill catalogs, the Acme would appear to be replaced by the Flammang Front Focus and Flammang Rear Focus starting in 1886, but surviving Acme cameras are common enough that it is probable that they continued to be manufactured as a back focus version of the St. Louis Reversible Back or a non-revolving version of the Flammang. The appearance of a Flammang revolving back on a Scovill Star implies that the revolving part could be an option of any almost any model.
References:
Catalog P, Photographic Material, J. W. Queen & Co. (Philadelphia, PA), 1886, p. 72 (As Cone View Camera)
Catalogue Illustrated, W.D. Gatchel (Louisville, KY), 1888, p. 32 (as New Reversible Back Acme View Box)
11x14






14 x 17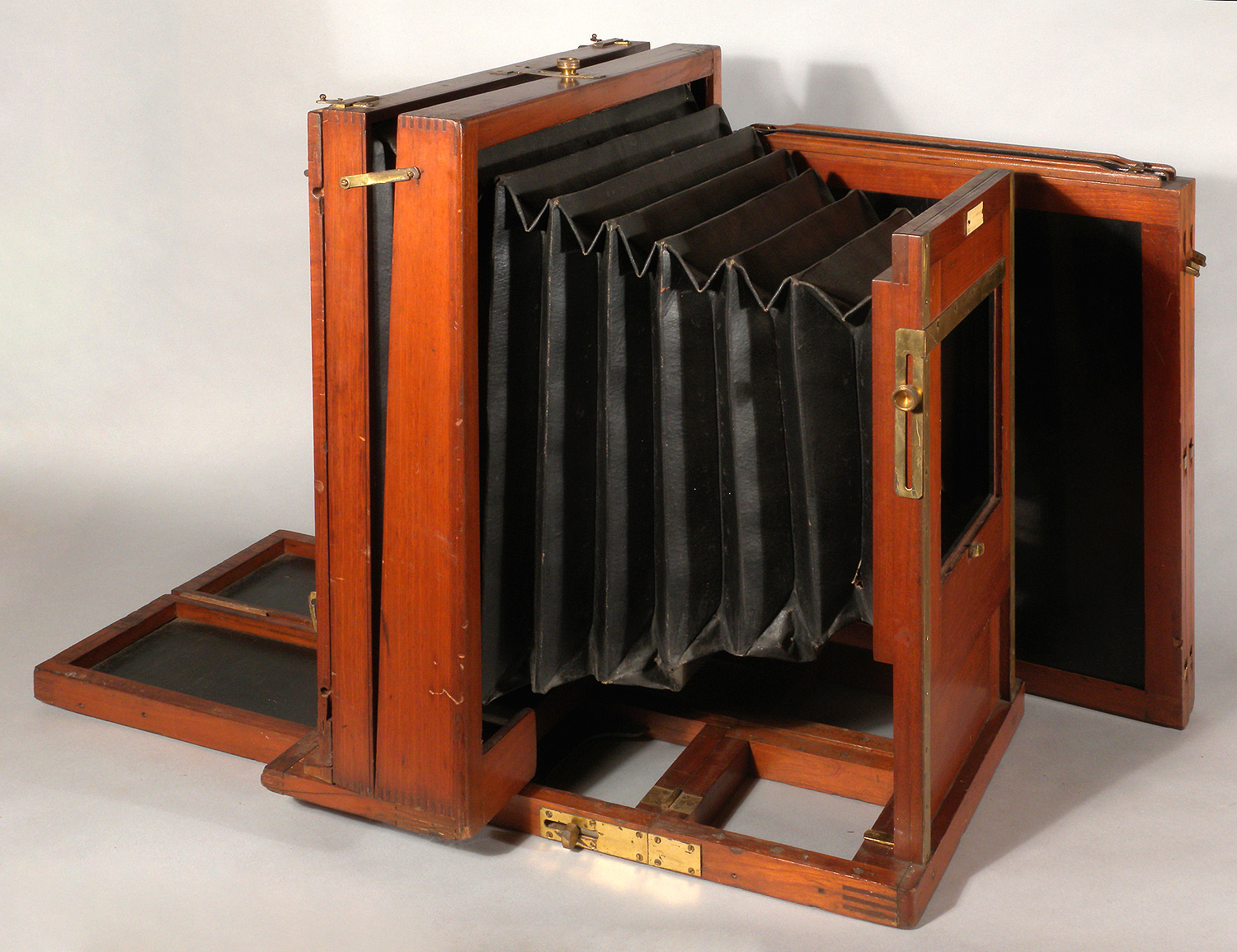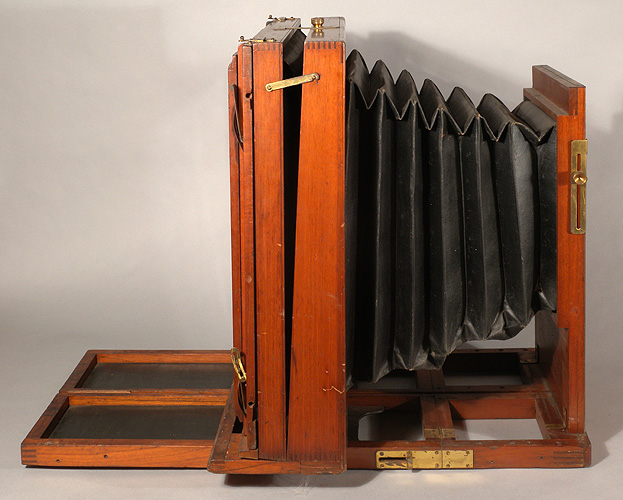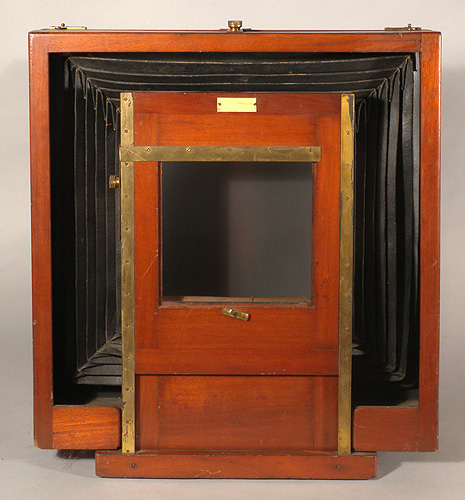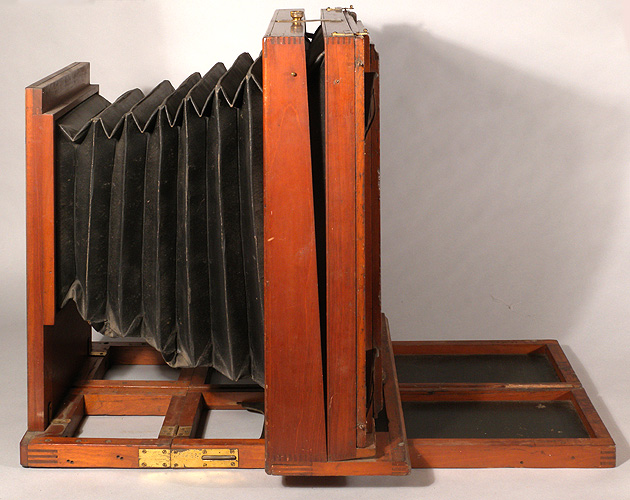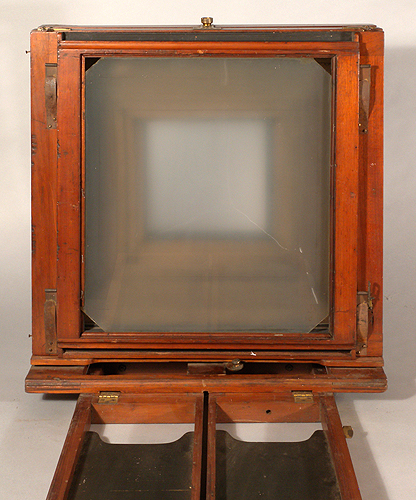 Back to Scovill Mfg. Co