American Optical Co., Scovill Mfg. Co., props.
Elite View
Camera
Scovill & Adams Catalog, January 1892, p. 10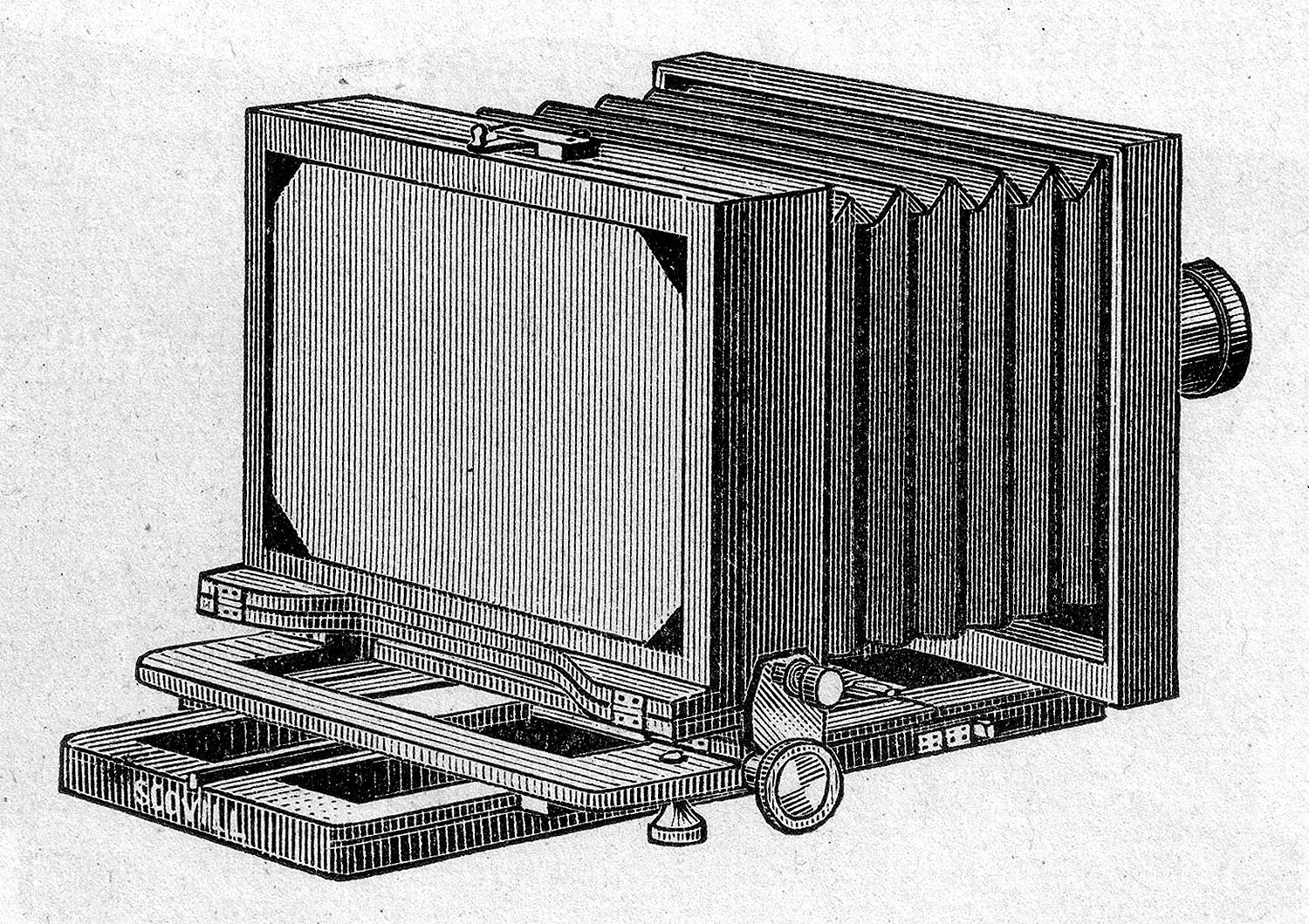 5 x 8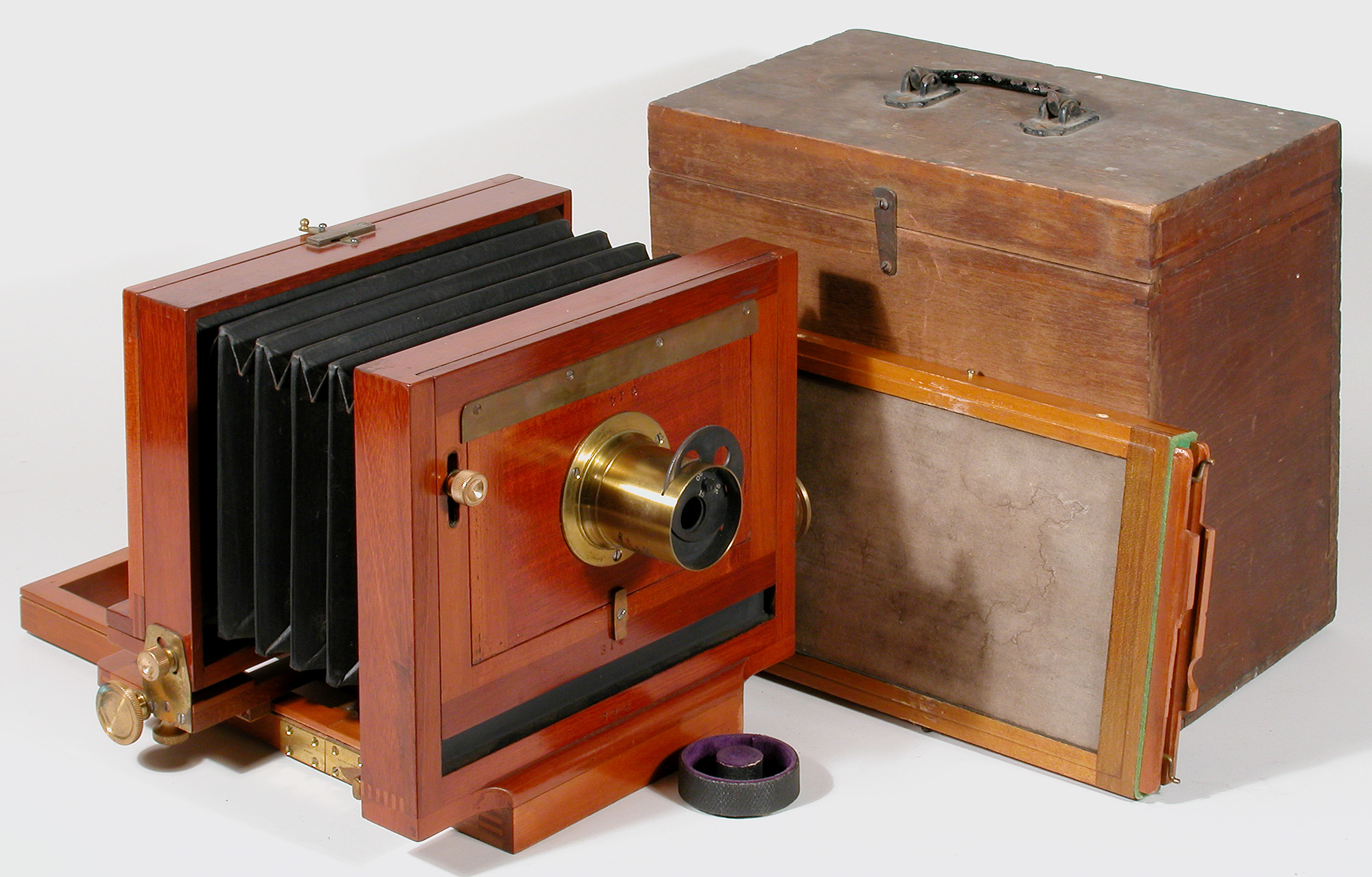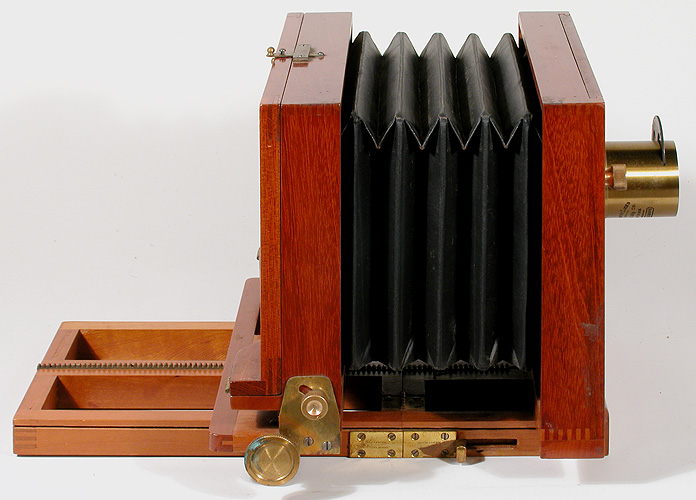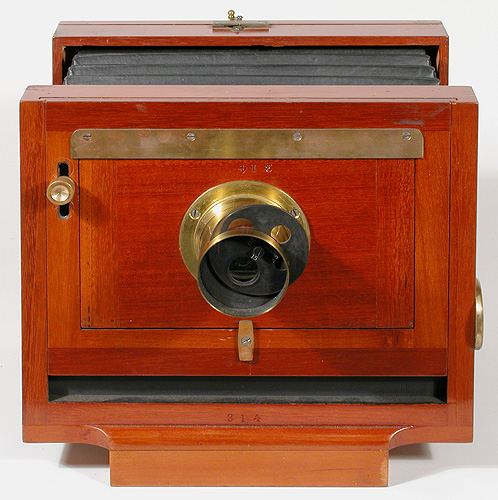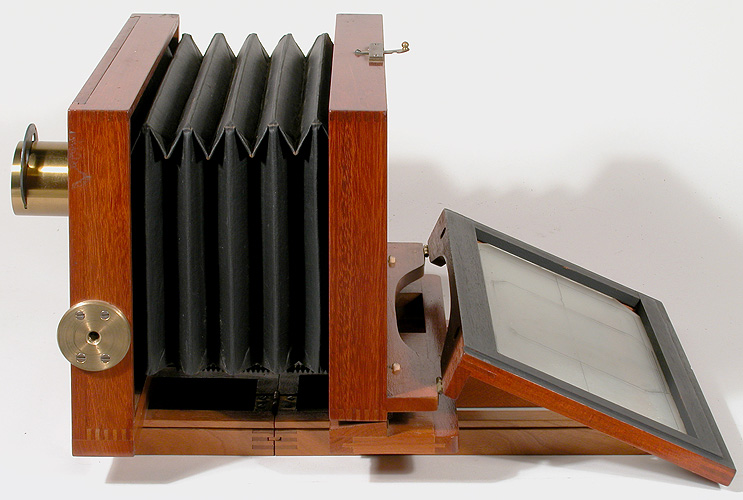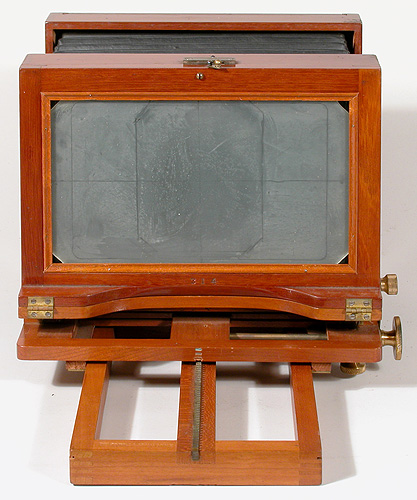 Manufacturer: American Optical Co. New York, NY factory
Date Introduced: - ; Years Manufactured: c. March 1890-c.1898
Construction: back focus via rack and pinion (single gear track on middle base rail); single swing; reversing by two tripod mounts;
Materials: mahogany body; cherry bed; black fabric bellows; brass hardware, French polish finish
Sizes Offered: 4¼x6½; 5x7; 5x8; 6½x8½
Notes: The Elite is essentially a Waterbury Variation 2 with geared focus and better finish; it came with a Waterbury lens. There is a knob underneath the right rear carriage that the catalog engraving shows going through the base to nowhere, but, on the camera, this knob locks the focus knob.
References:
Not in the Scovill & Adams March 1889 catalog
How to Make Photographs and Descriptive Price List, The Scovill & Adams Co. (New York, NY), March 1890, p. 22
How to Make Photographs and Descriptive Price List, The Scovill & Adams Co. (New York, NY), distributed by Oscar Foss (San Francisco, CA), June 1890, p. 21
How to Make Photographs and Descriptive Price List, The Scovill & Adams Co. (New York, NY), distributed by Sargent & Co. (Cleveland, OH), April 1891, p. 9
How to Make Photographs and Descriptive Price List, The Scovill & Adams Co. (New York, NY), distributed by Horgan, Robey & Co. (Boston, MA), June 1891, p. 11
American Annual of Photography and Photographic Times Almanac for 1892, The Scovill & Adams Co. (New York, NY), 1891, ads p. 124
How to Make Photographs and Descriptive Price List, The Scovill and Adams Co. (New York, NY), January 1892, p. 10
American Annual of Photography and Photographic Times Almanac for 1893, The Scovill & Adams Co. (New York, NY), 1892, ads p. 150
The American Annual of Photography and Photographic Times Almanac for 1894, The Scovill & Adams Co. (New York, NY), 1893, p. 118
How to Make Photographs and a Descriptive Catalogue of Photographic Materials Illustrated, The Scovill & Adams Co. (New York, NY), 1896, p. 29


Back to American Optical & Scovill