Sunart Photo

Co., Rochester, NY
Columbian View Camera
Jas. H. Smith & Co. Catalog, 1901, p. 19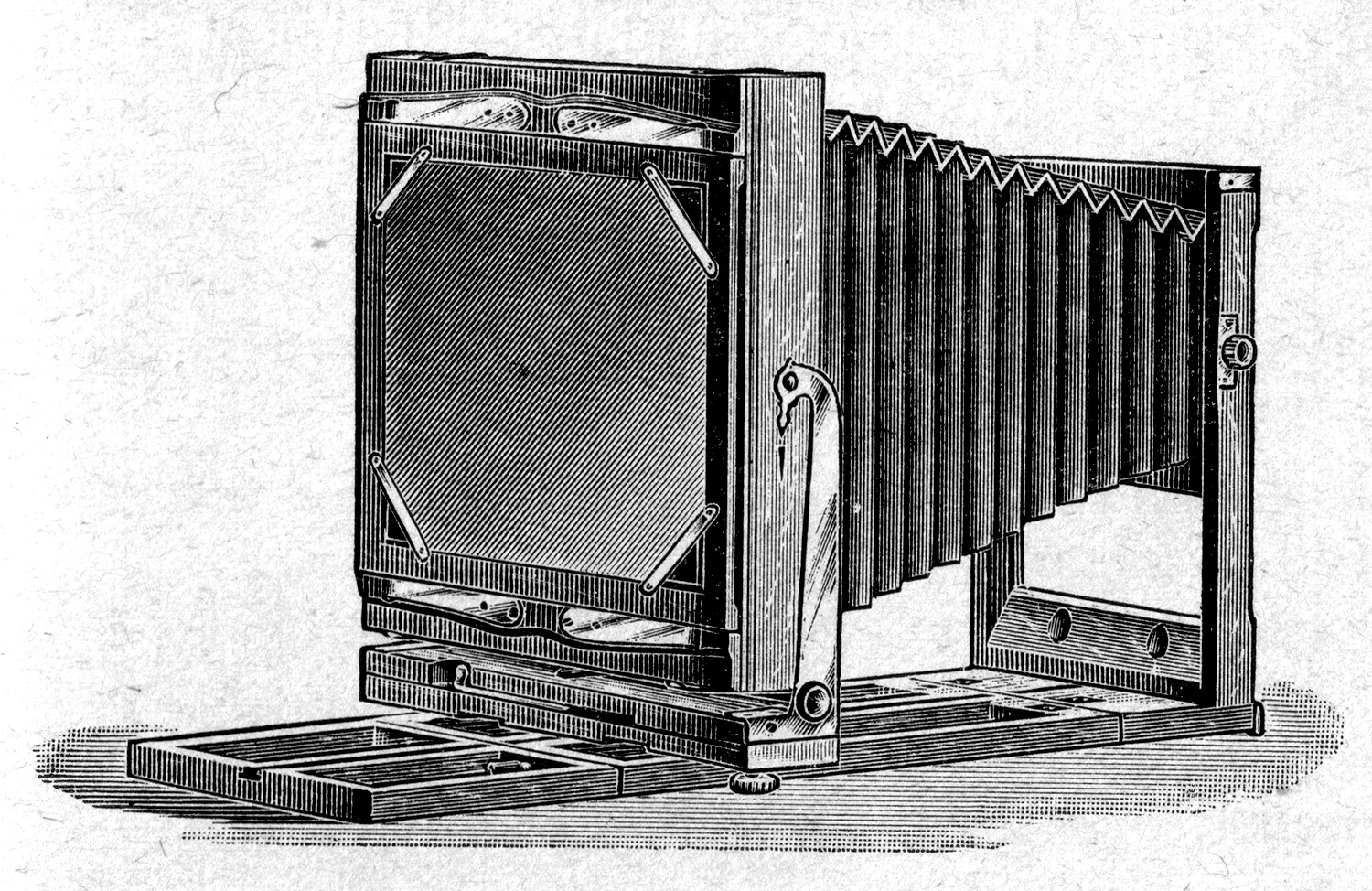 6½ x 8½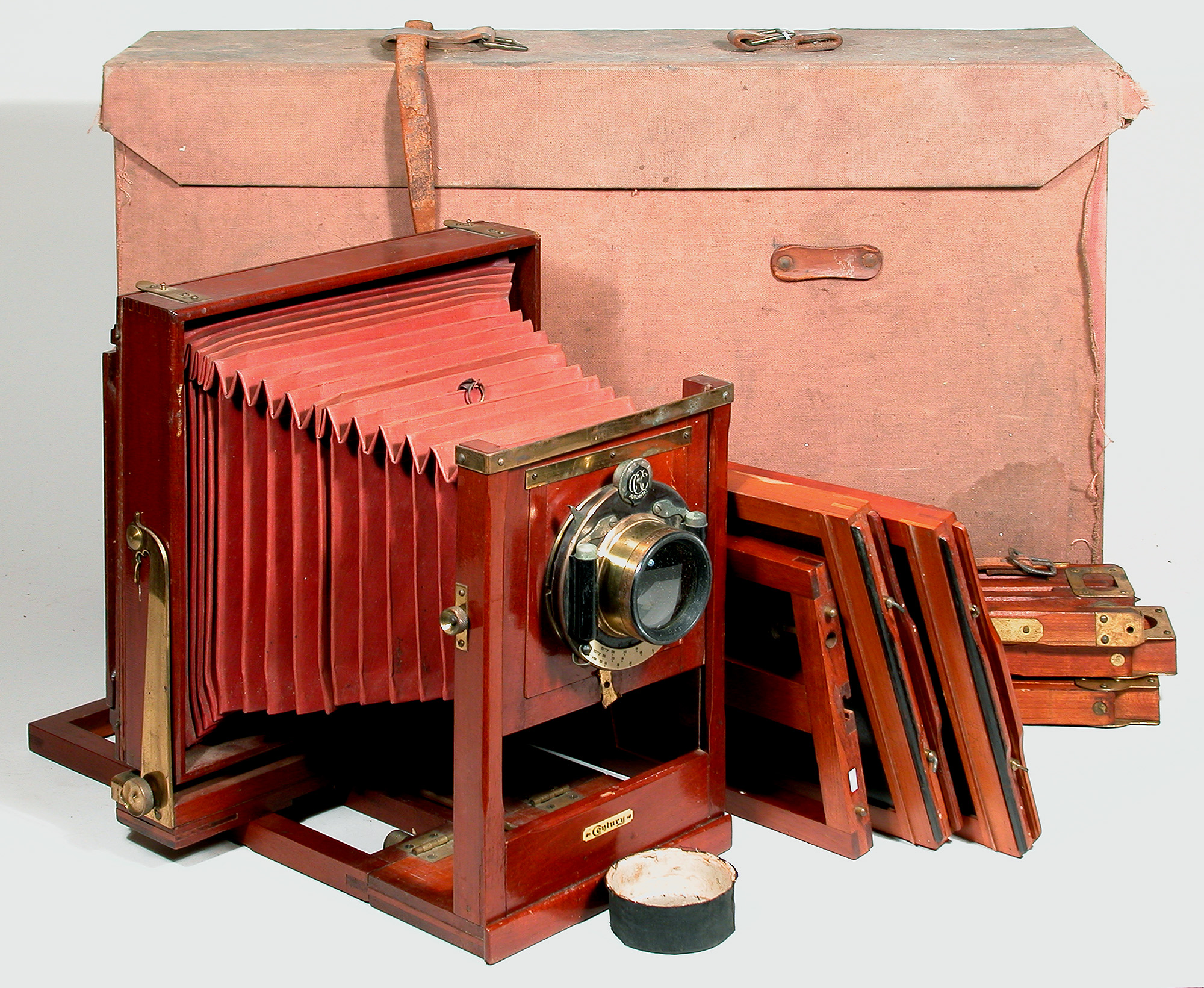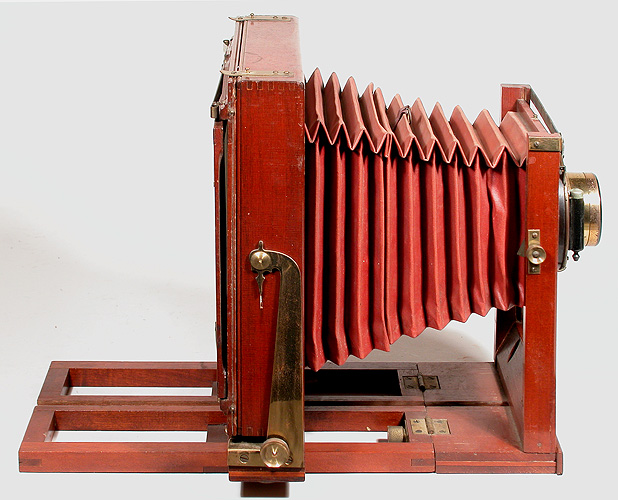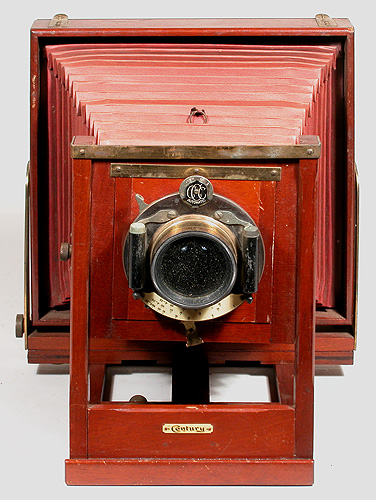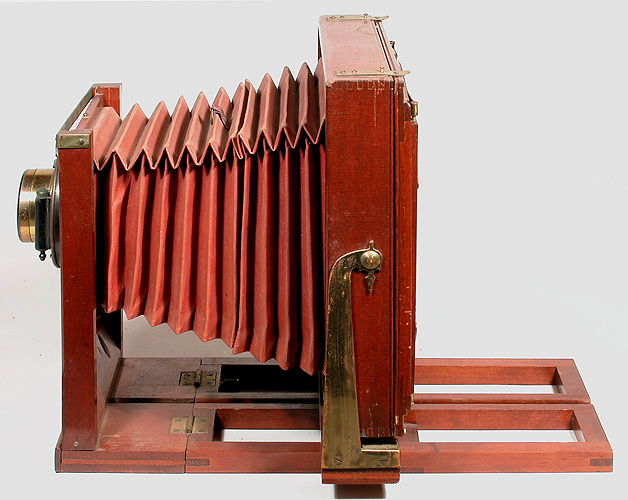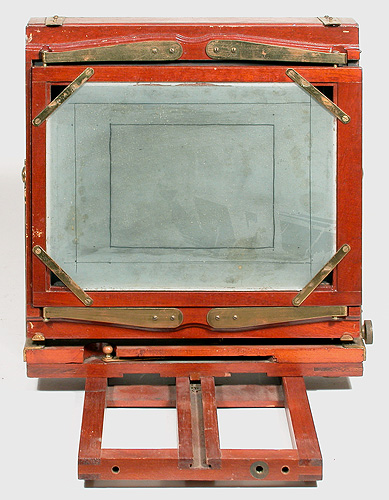 Date Introduced: - ; Years Manufactured: c. 1901
Construction: back focus via push-pull; double swing; reversing by removable back;
Materials: mahogany body, cherry base, brass hardware, black fabric bellows
Sizes Offered: 6½x8½; 8x10
Notes: This camera is in the 1901 Jas. H. Smith catalog. The other camera in this catalog, the Magic View, has been found with a label that states manufactured by the Sunart Photo Co., Rochester, NY". Since both cameras in the catalog share that have that distinctive backwards facing teardrop shaped rear swing hardware, it is reasonable to assume that both were made by Sunart, and merely re-named by Smith. Sunart was purchased by the Seneca Camera Mfg. Co. in 1902. Since this camera is essentially the Seneca Competitor (except it is push-pull focus rather than rack and pinion), it is tempting to view this as the precursor to the Competitor. Chicago (the location of Jas. H. Smith & Co.) hosted the Columbian Exposition in 1893. It is not much of a stretch to imagine that Smith derived their name for this camera from that expo. The mystery of this camera continues in that the camera photographed above, which is the spitting image of the Smith engraving, has an apparently genuine Century Camera Co. Century label, and even sports a CCC (Century Camera Co.) shutter. Surely the Smith Co. is playing a practical joke - genuine Century cameras have a completely different design and hardware.
References:
Catalogue of Photographic Sundries, Jas. H. Smith & Co. (Chicago) Catalog 1901, p. 19 (illustrated engraving)

Back to Seneca