American Optical Co., Scovill Mfg. Co., props.
Tourist Pocket Outfit (#206-207)
Scovill's Dry Plate Making for Amateurs, 1886, p. a12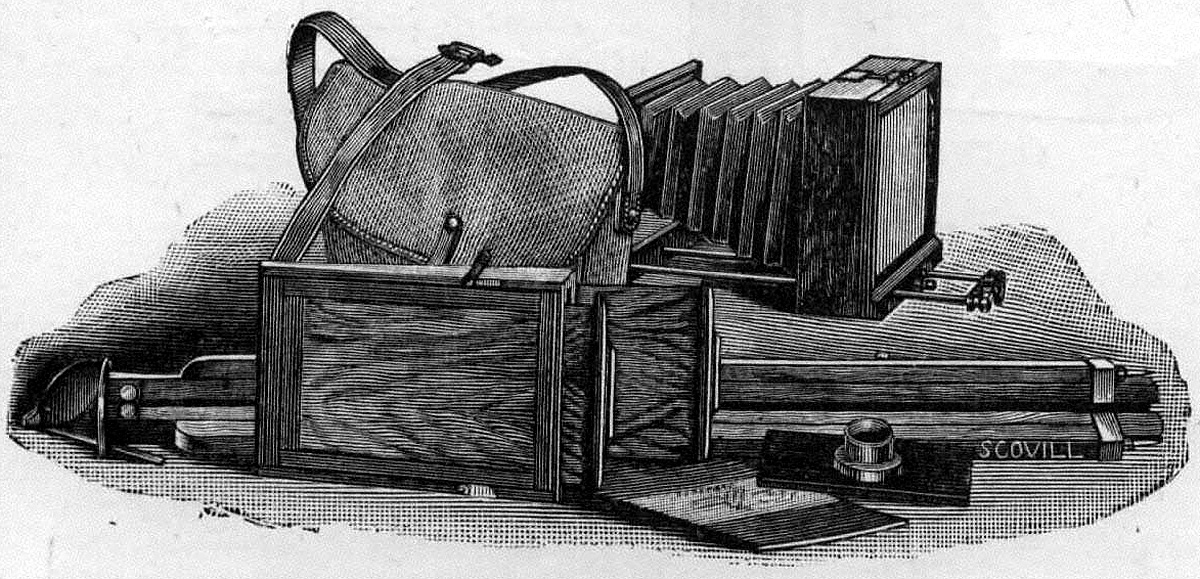 The Photographic Times and American Photographer, Vol. XIV, No. 158 (New Series No. 38), ads xxxviii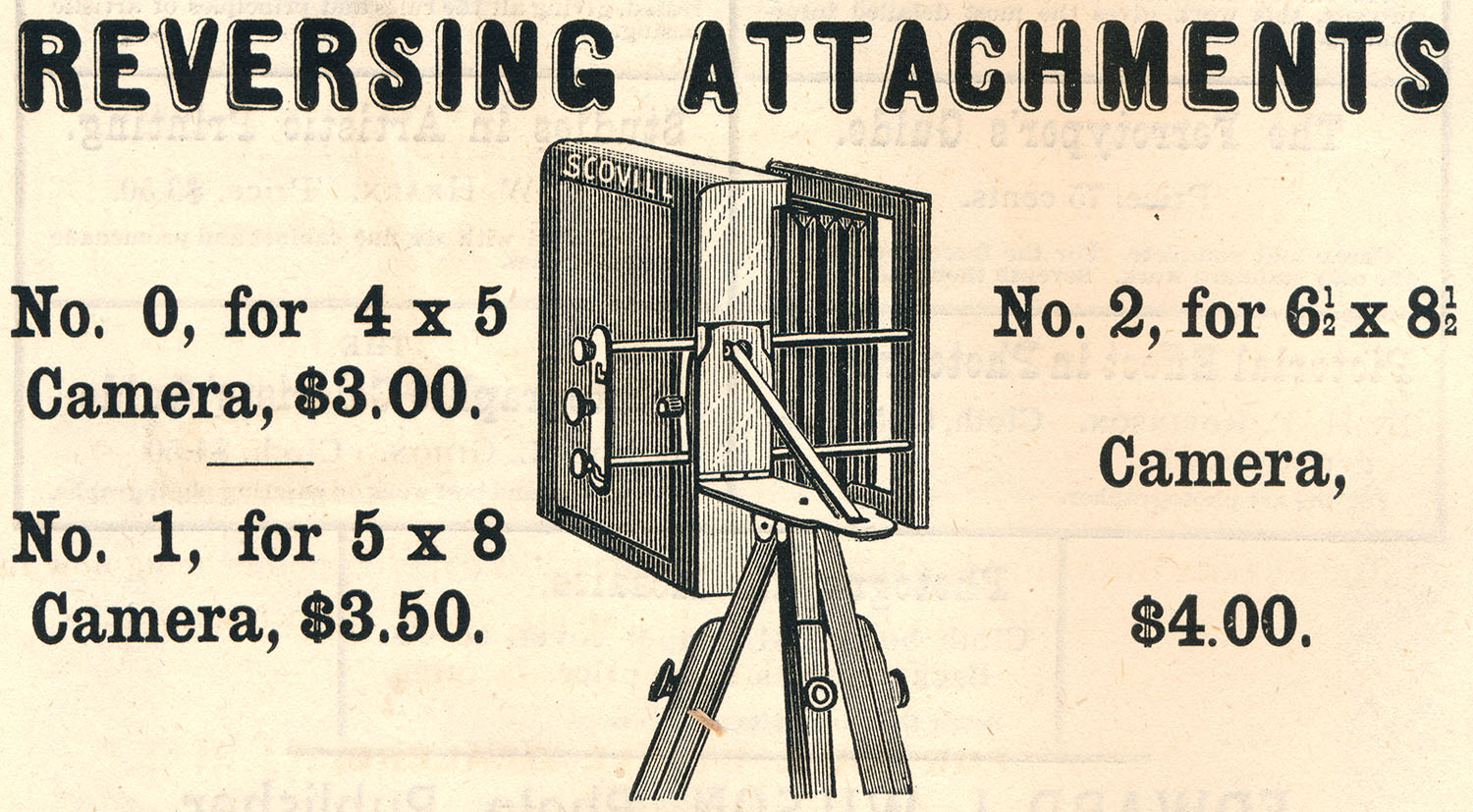 5x8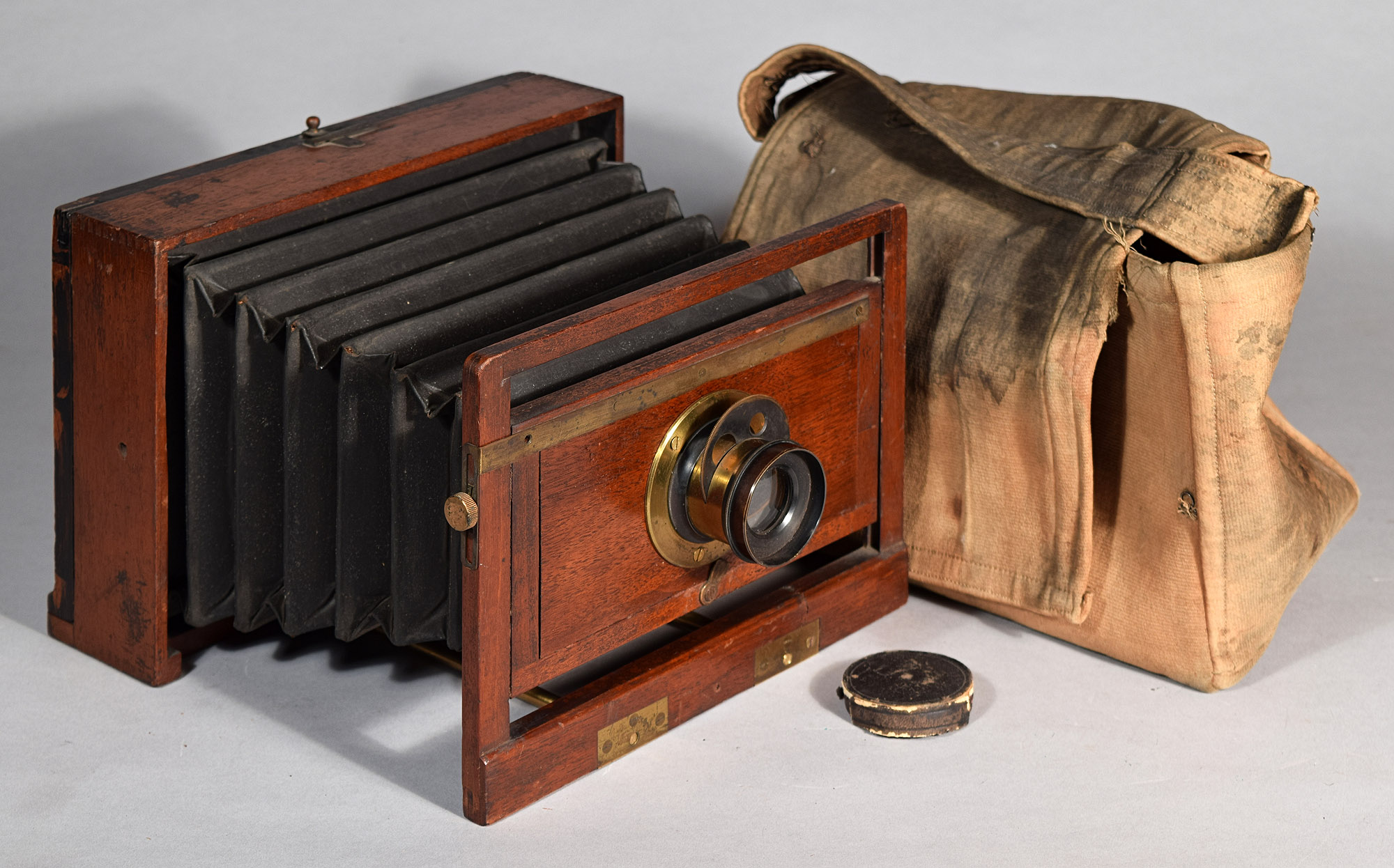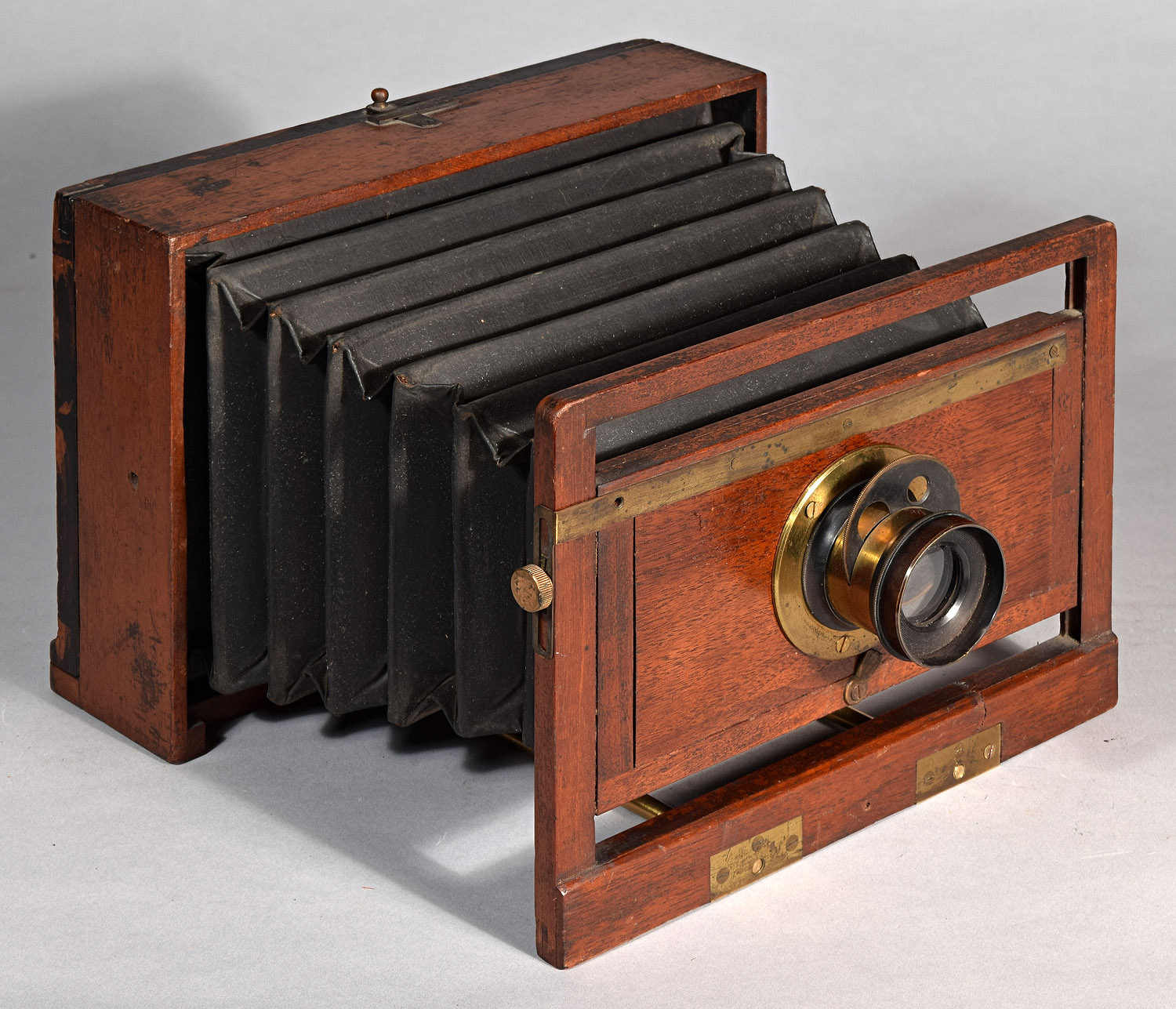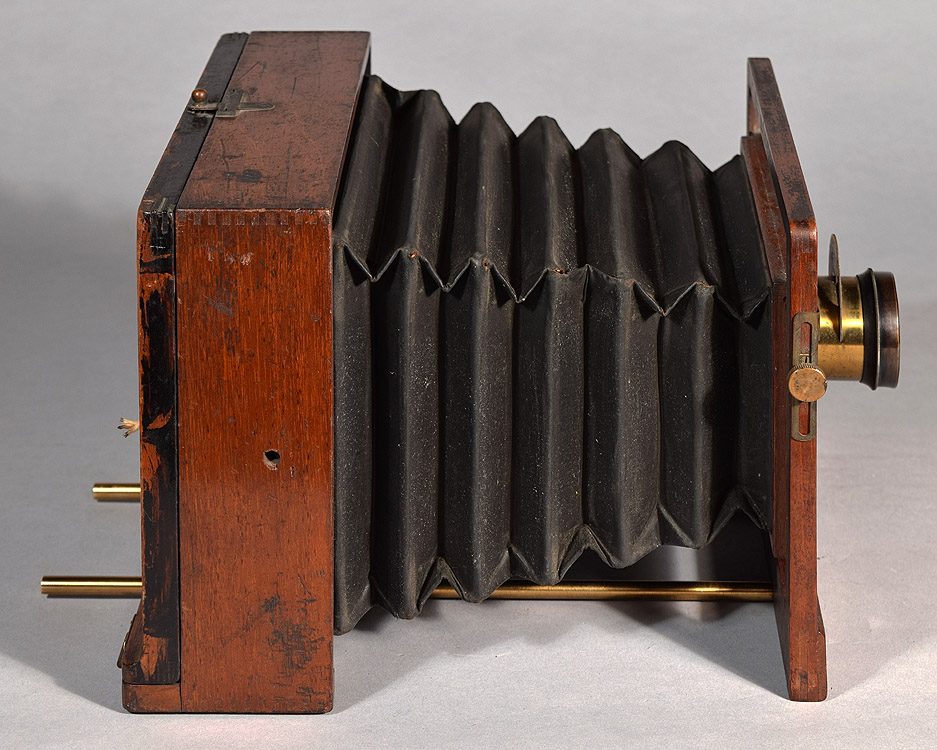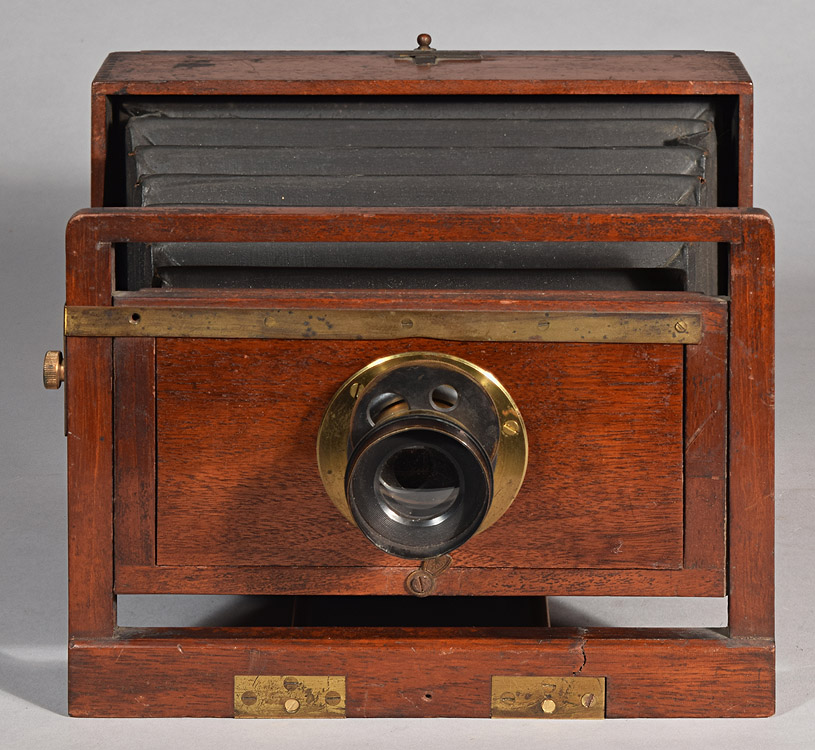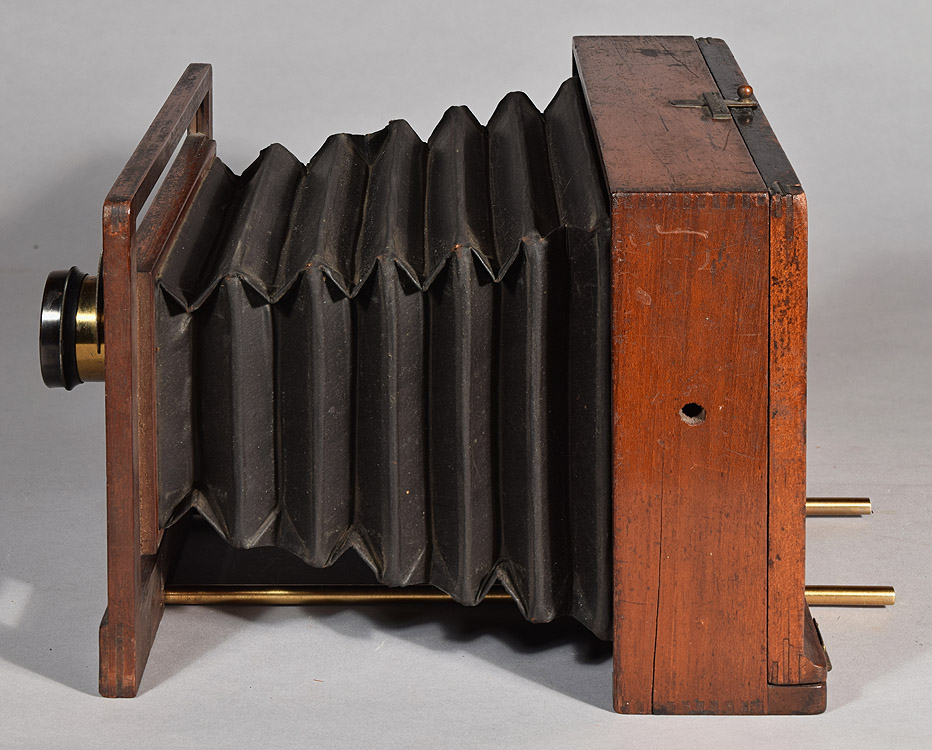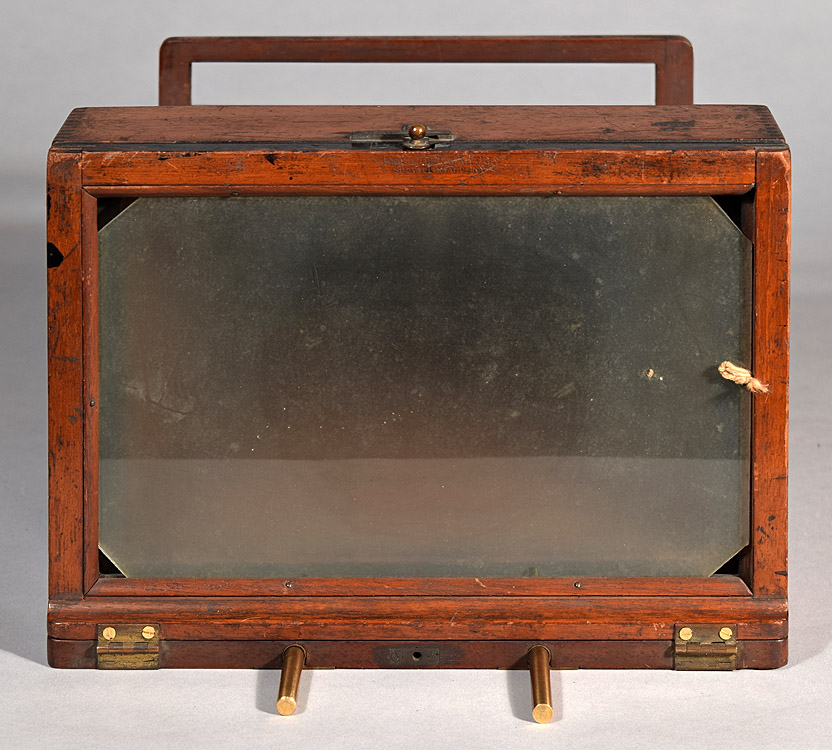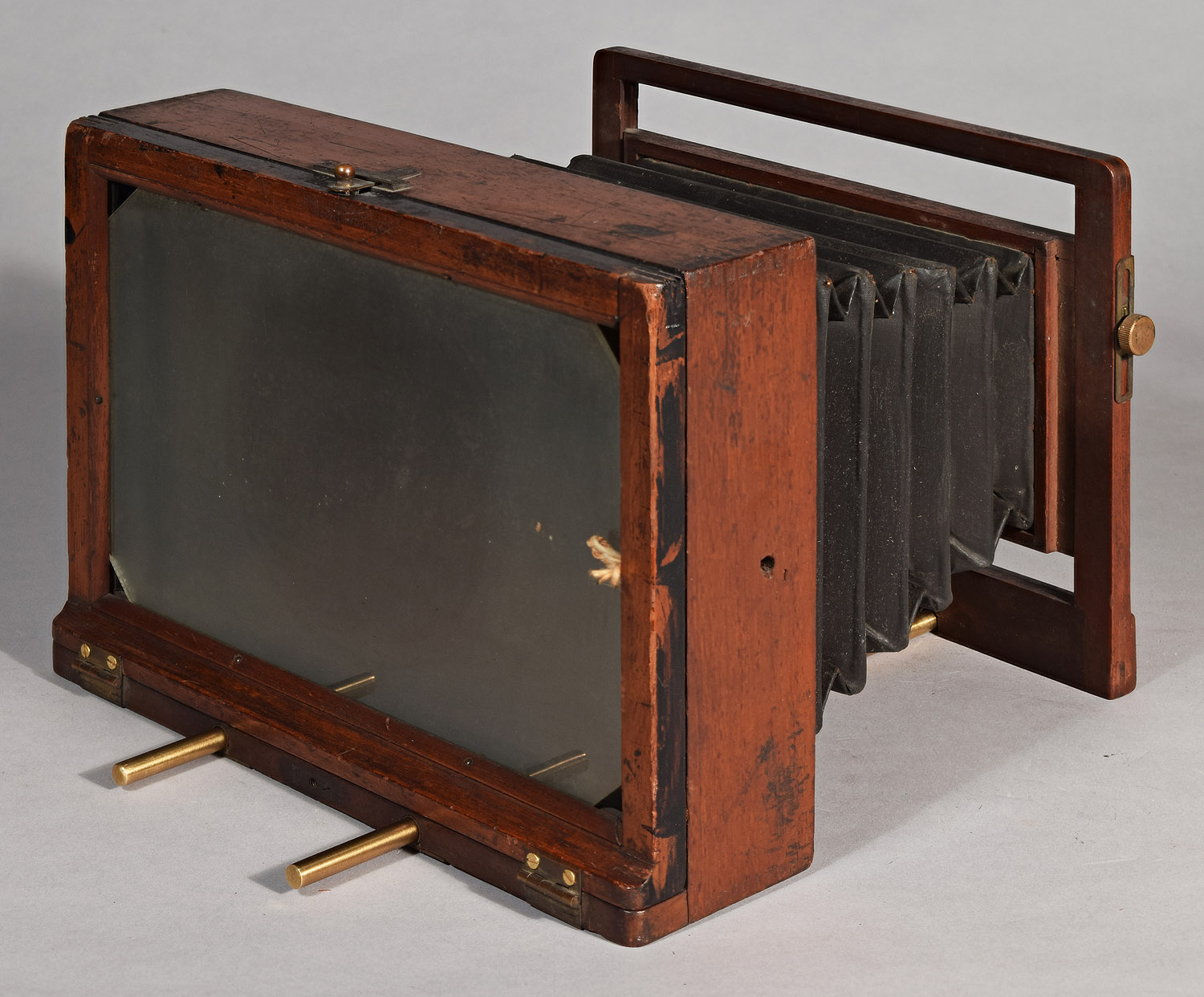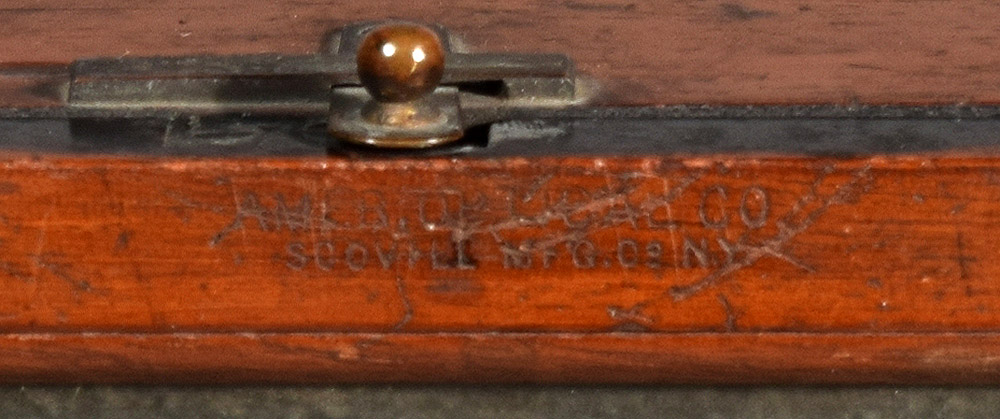 Manufacturer: American Optical Co. New York, NY factory
Date Introduced: March, 1883 ; Years Manufactured: 1883-c.1891
Construction: rear focus via push-pull along metal base rods; no swing; reversing by two tripod mounts; no lens board
Materials: mahogany body; metal rod base; purple leather bellows; nickeled hardware
Sizes Offered: #206=4x5; #207=5x8
Notes:
This is one of the two American Optical cameras to use metal rods as a base rather than a wooden frame, the Flandreau being the other. In fact, the Flandreau can be considered the new, improved version of the Tourist Pocket Camera, as Scovill ceased production on the Tourist Pocket at the same time it commenced production of the Flandreau, and also implied it in the Flandreau advertising.
Unfortunately, the design of this model calls for the rods to be unscrewed for storage, the the originals for the above camera have been lost, and the camera has been fitted with brass rods to show how the camera would function. The rear clasp engages a labor-intensive inletted hardware catch on the ground glass frame (or holder), whereas the more usual Scovill clasp merely engages a nail or brad, which probably indicates that this particular camera dates nearer to 1883 than to 1891. The Outfit includes the camera, canvas bag, plate-holder and tripod, as illustrated in the lower engraving.
The floppy canvas bag (not the rigid canvas case that often comes with other cameras of the era) in the above example was purchased separately from the camera to match the canvas bag in the engraving.
References:
How to Make Photographs and Descriptive Price List, Scovill Mfg. Co. (New York, NY), distributed by Wilson, Hood & Co. (Philadelphia, PA) Catalog, 1883
How to Make Photographs and Descriptive Price List, Scovill Mfg. Co., distributed by C.H. Codman (Boston, MA), 1883, p. 14
The Photographic Times and American Photographer, Vol. XIV, No. 158 (New Series No. 38), ads xxxviii (incidental to an ad for the Scovill Reversing Attachment)
Scovill's Photo. Series No. 1, The Photographic Amateur, 2nd Edition, J. Traill Taylor, Scovill Mfg. Co. pub. (New York, NY), 1883, 2nd Ed. about 1885, p. a12
How to Make Photographs and Descriptive Price List, Scovill Mfg. Co. (New York, NY), distributed by Andrew J. Smith (Providence, RI), 1886, p. 36
Scovill's Photo. Series No. 12, Photographic Chemistry, Scovill Mfg. Co. (New York, NY), 1886, p. a20
Scovill's Photo. Series No. 20, Dry Plate Making for Amateurs, Scovill Mfg. Co. (New York, NY), 1886, p. a12
Catalog P, Photographic Material, J. W. Queen & Co. (Philadelphia, PA), 1886, p. 62
How to Make Pictures, 4th edition, Henry Clay Price, Scovill Mfg. Co., publishers (New York, NY), dated 1887, copyright 1886, p.a9
Photographic Lenses and How to Select Them, James W. Queen & Co. (Philadelphia, PA), 1887, p. 27
How to Make Photographs and Descriptive Price List, Scovill Mfg. Co. (New York, NY), distributed by C.H. Codman & Co. (Boston, MA), April 1887, p. 33
How to Make Photographs and Descriptive Price List, Scovill Mfg. Co. (New York, NY), undated but about January 1888, p. 32
Photographic Material, Catalogue O & P, James W. Queen & Co. (Philadelphia, PA), 1891, p. 50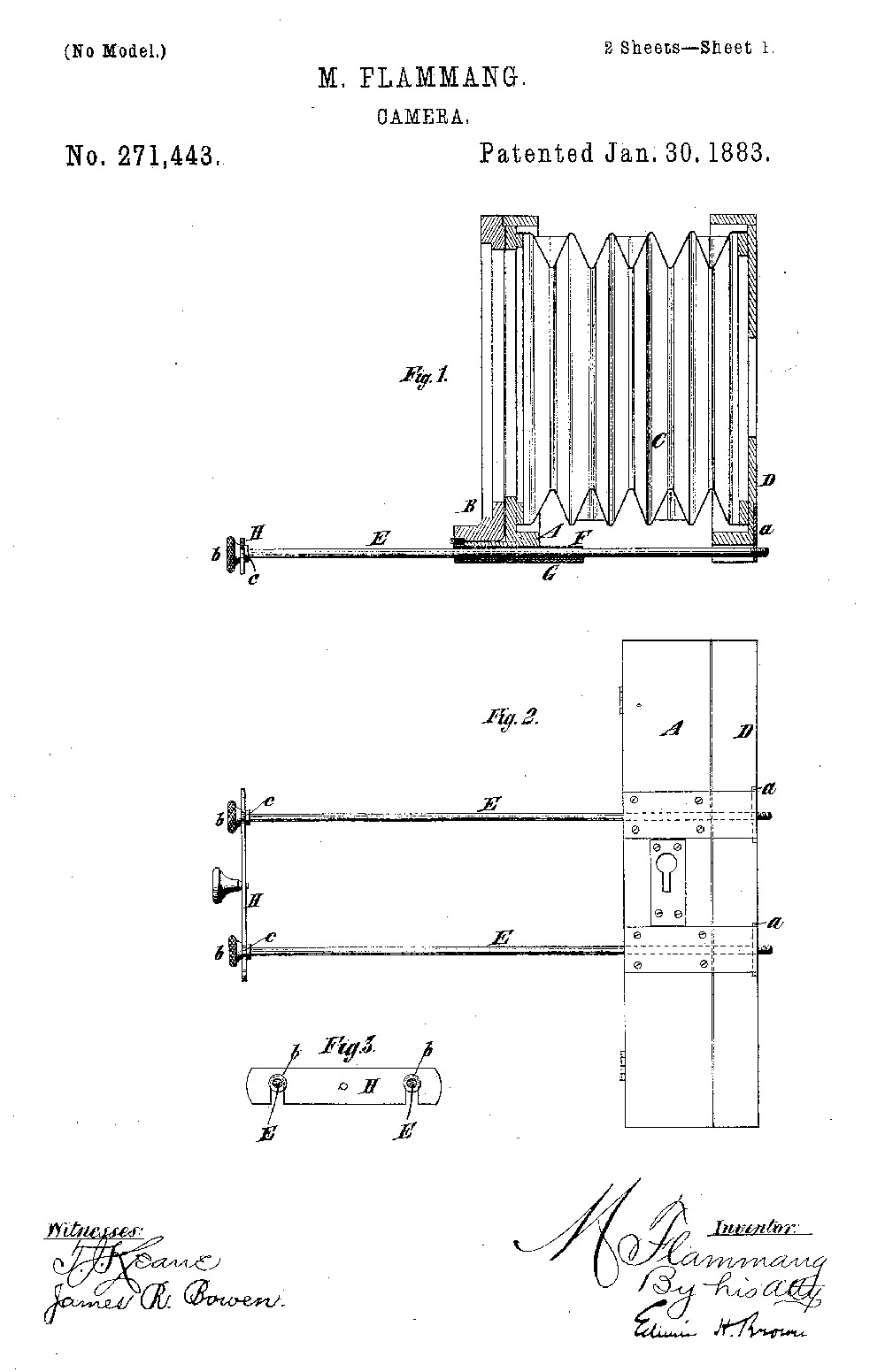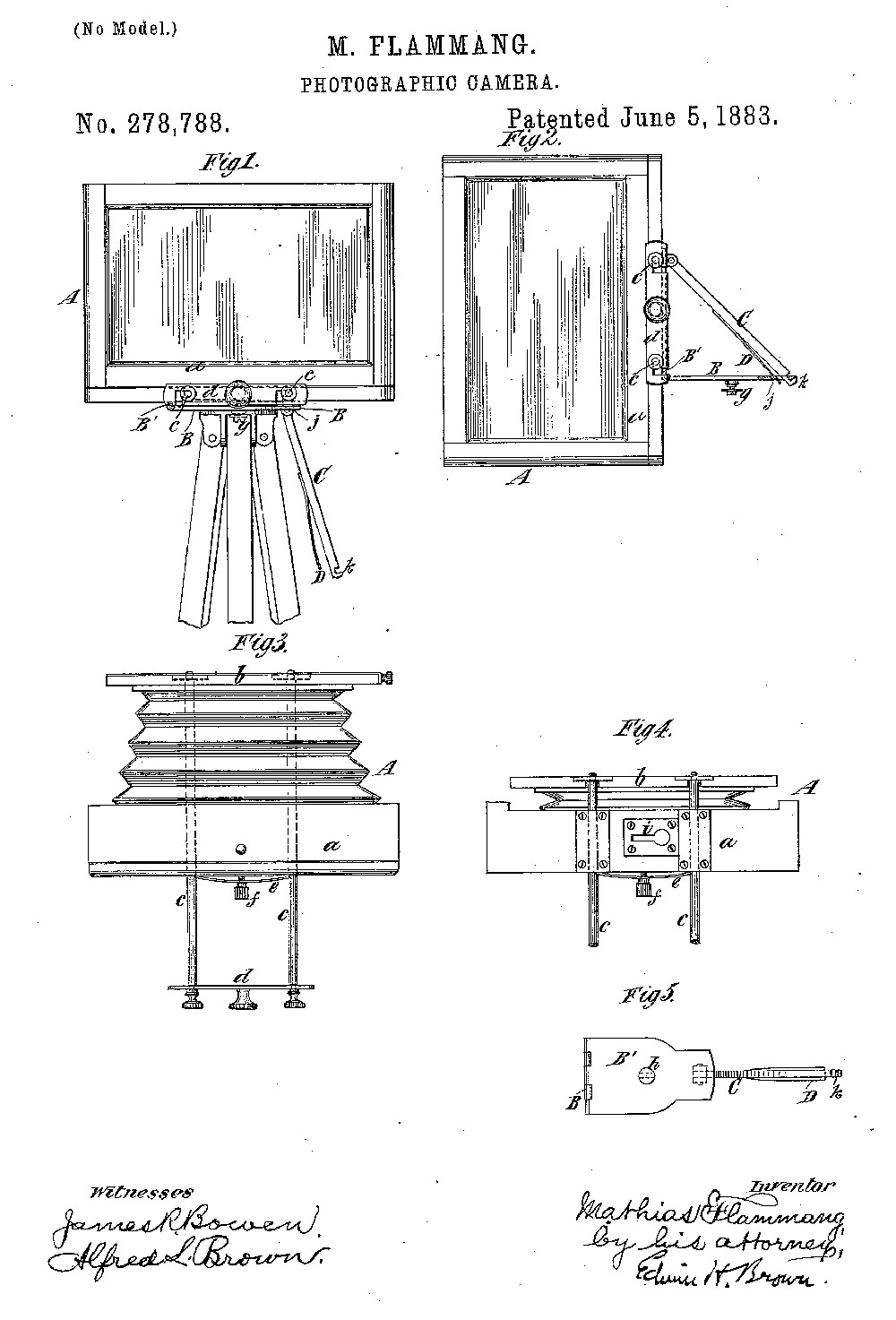 Back to American Optical & Scovill