E. & H.T. Anthony & Co.

Novelette, Early, Variation 2
4x5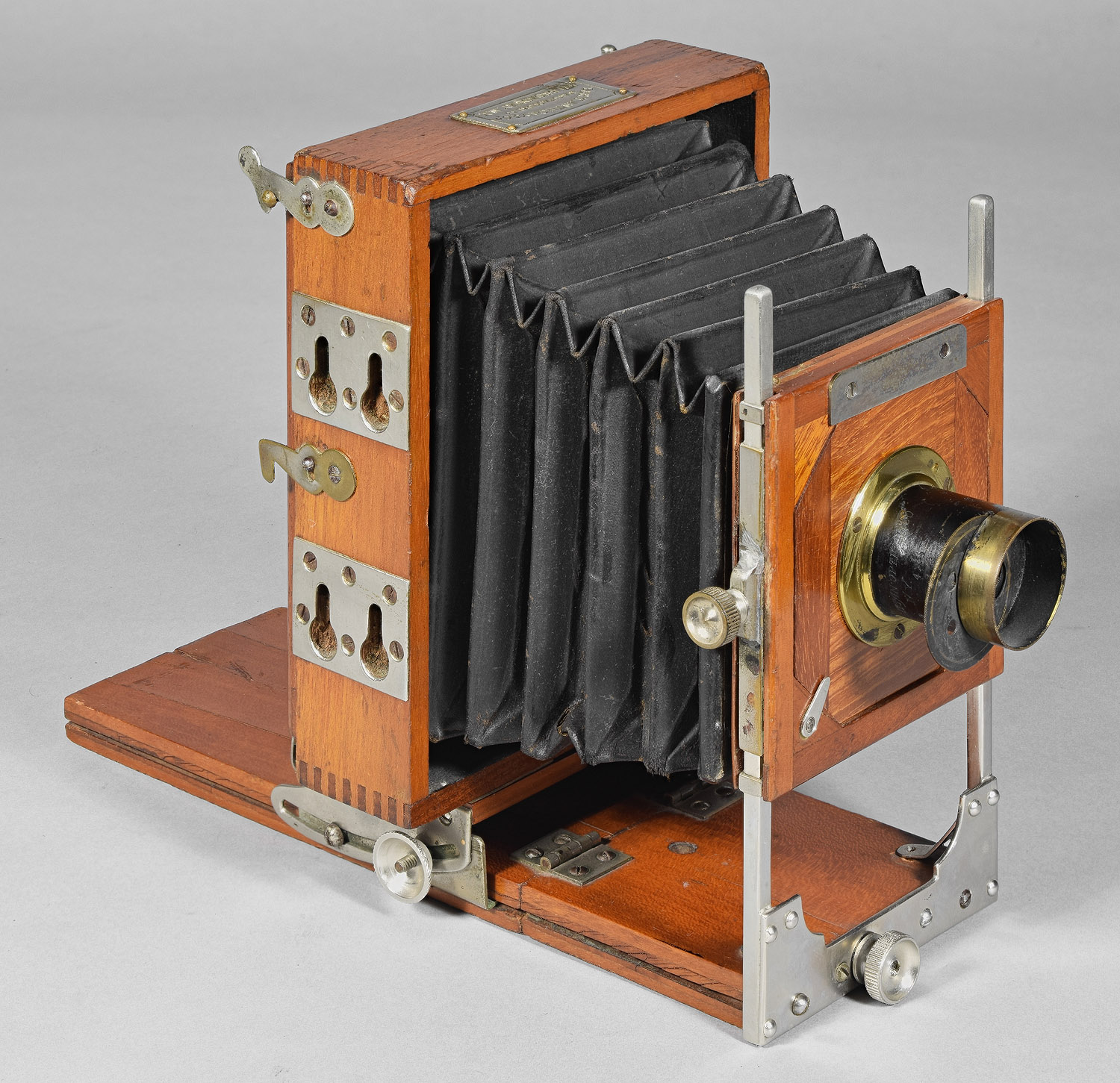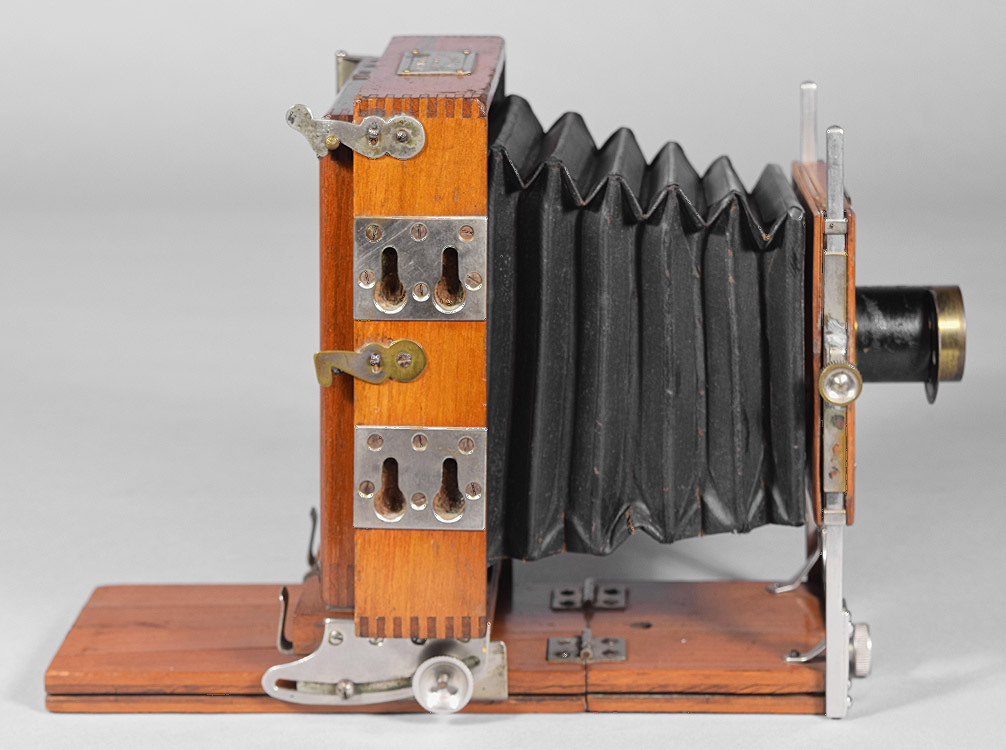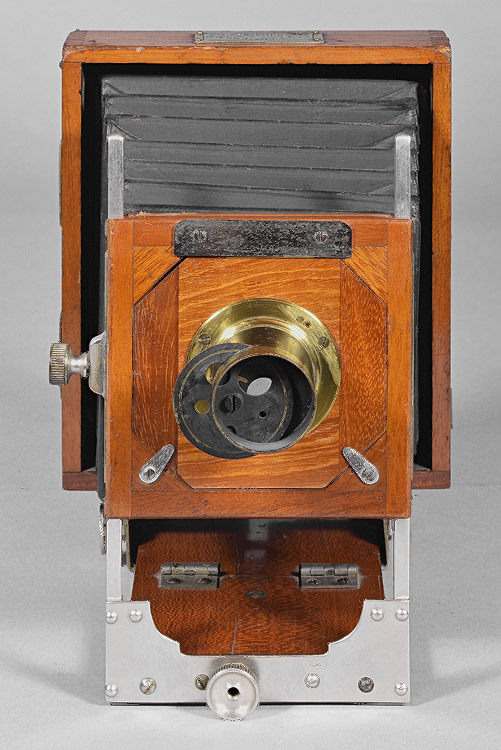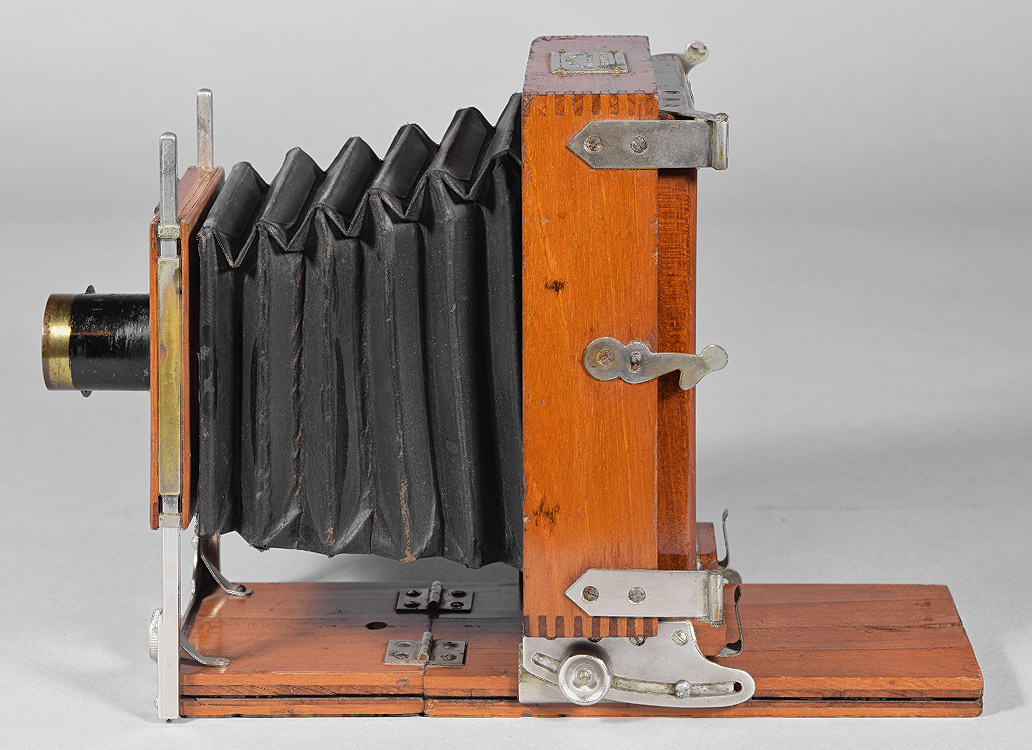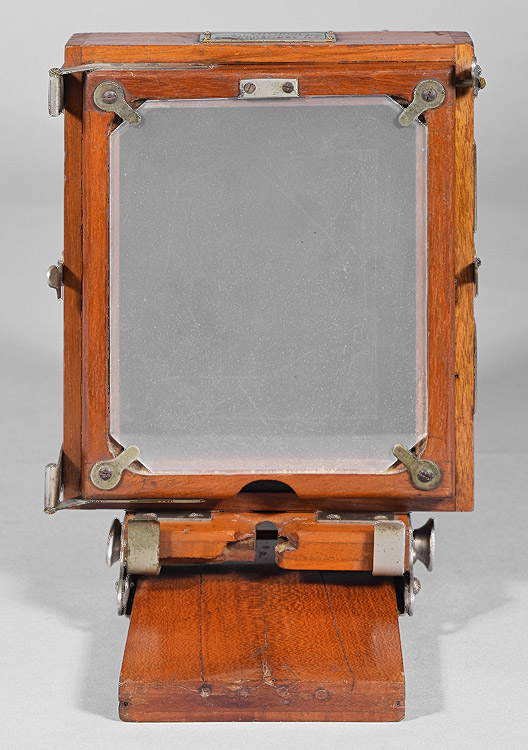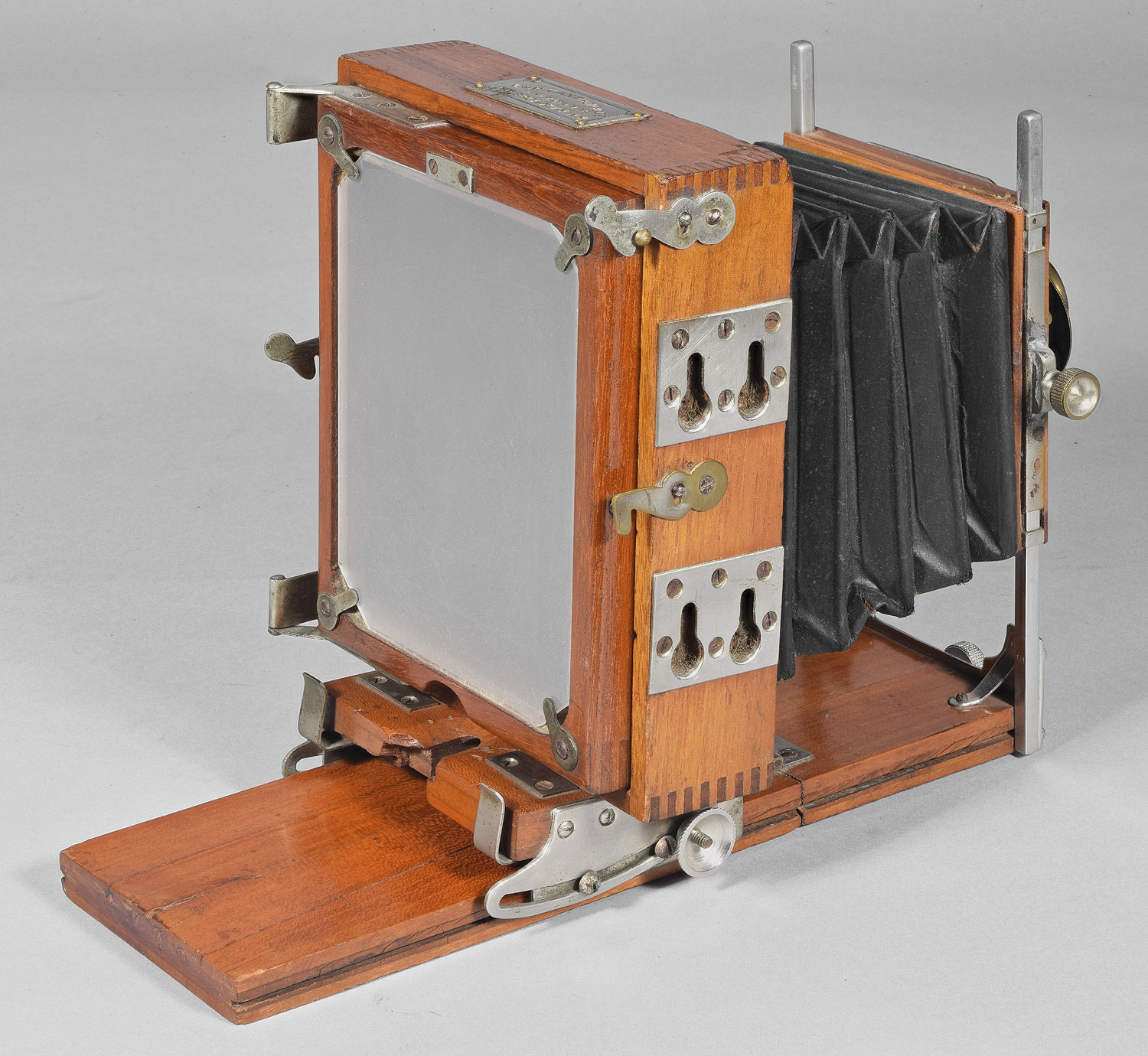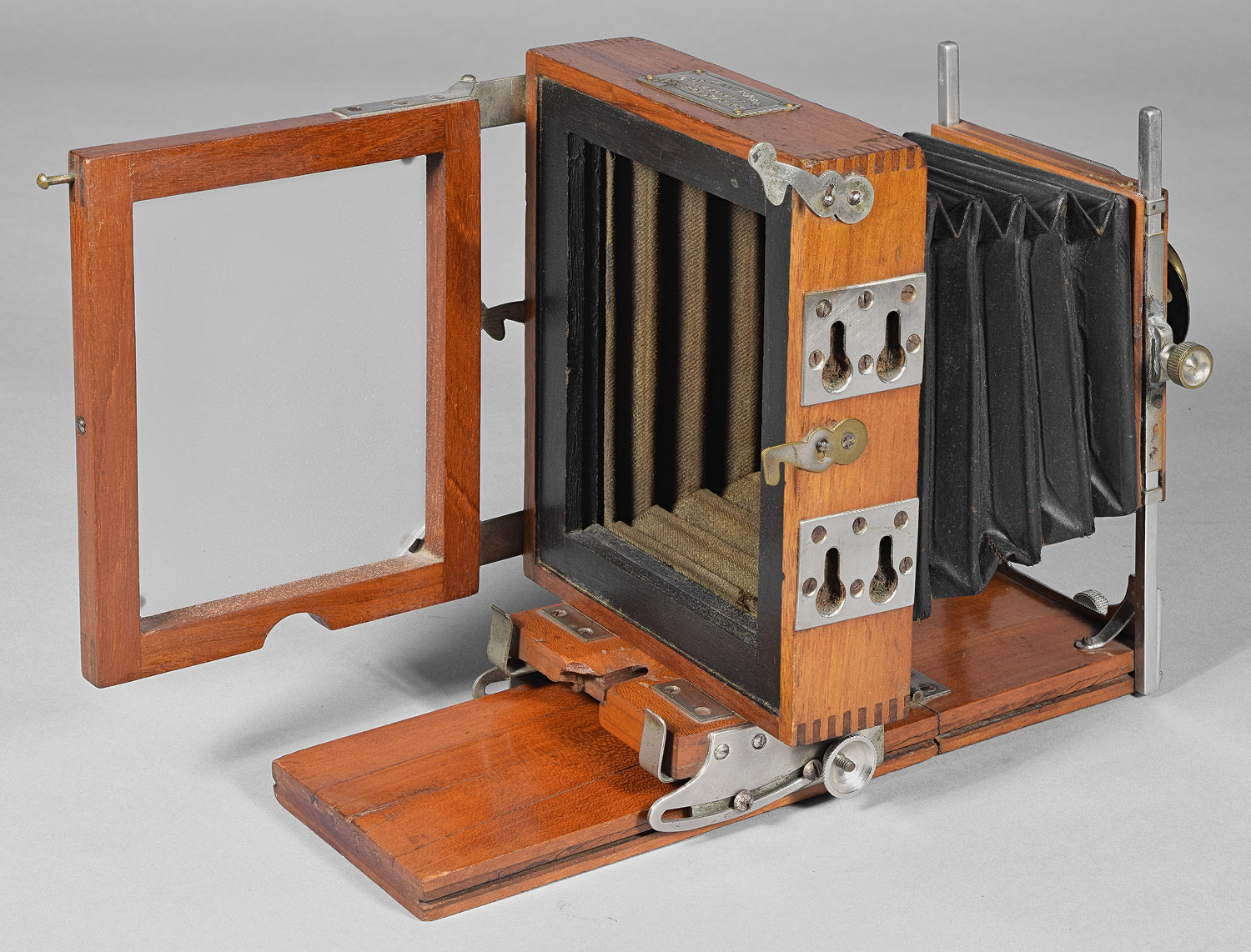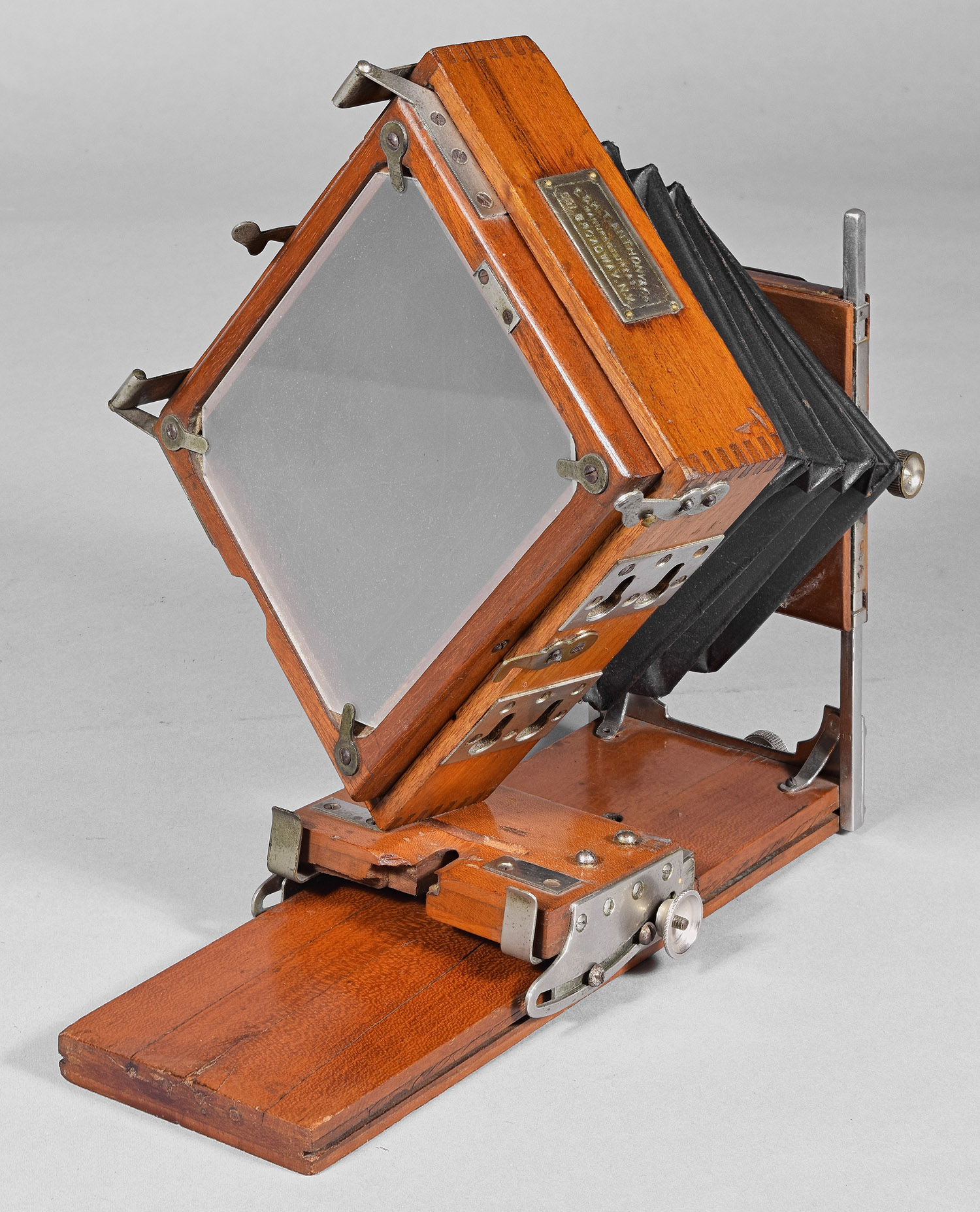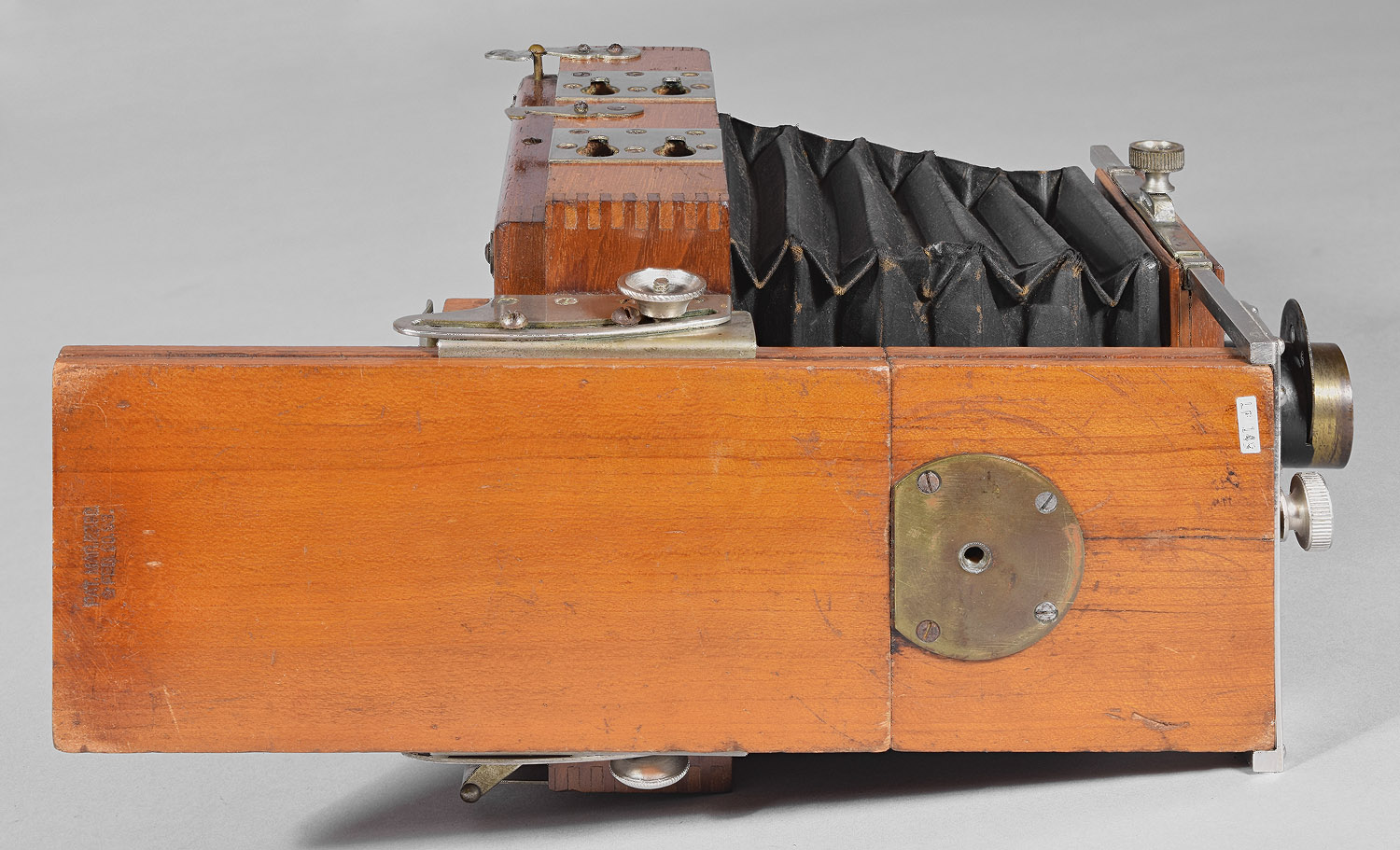 Label, Top of Rear Standard. It appears that, in the numerical address, at least the middle number has been altered to "9", and possibly the first number has also been altered. The firm of E. Anthony was at 501 Broadway from 1860 to 1869, when E. & H.T. Anthony moved to 591 Broadway. Since this camera clearly post-dates the revolving bellows patent of Mar. 28, 1882 (No. US255,567), one can only say "what the heck?


Date Introduced: - ; Years Manufactured: c. 1885
Construction: rear focus via push-pull; single swing; reversing by rotating bellows and back; 3- piece lens board
Materials: mahogany body; cherry plywood base; black fabric bellows; nickeled hardware
Sizes Offered: 4x5
Notes: This camera is pictured in Anthony, the Man, the Company, the Cameras by William Marder, p. 247, where it is called an "early solid bed"; Christie's 1989 sale of Marder's collection, where it was later purchased, described it as a "Bicycle Novelette". It may not be early, but rather it may represent a simpler way to make a small-sized bed than constructing a frame. A similar 4x5 solid bed variation is to be found in the Blair Cincinnati RB Improved Variation 2. However, the lens board is affixed in a manner unlike any other Anthony.
References:
Solid Bed Version not illustrated as a separate model in catalogs, but the 4x5 listed as separate in Sep 1886:
Illustrated Catalogue of Amateur Equipments and Materials, E. & H.T. Anthony & Co. (New York, NY), September 1886, p. 13

Back to American Optical Co. / Scovill Mfg. Co. (alphabetical)