E. & H.T. Anthony & Co.

Novel View Camera, Variation 1
Anthony's Photographic Bulletin Vol. 13 April 1882, p. 160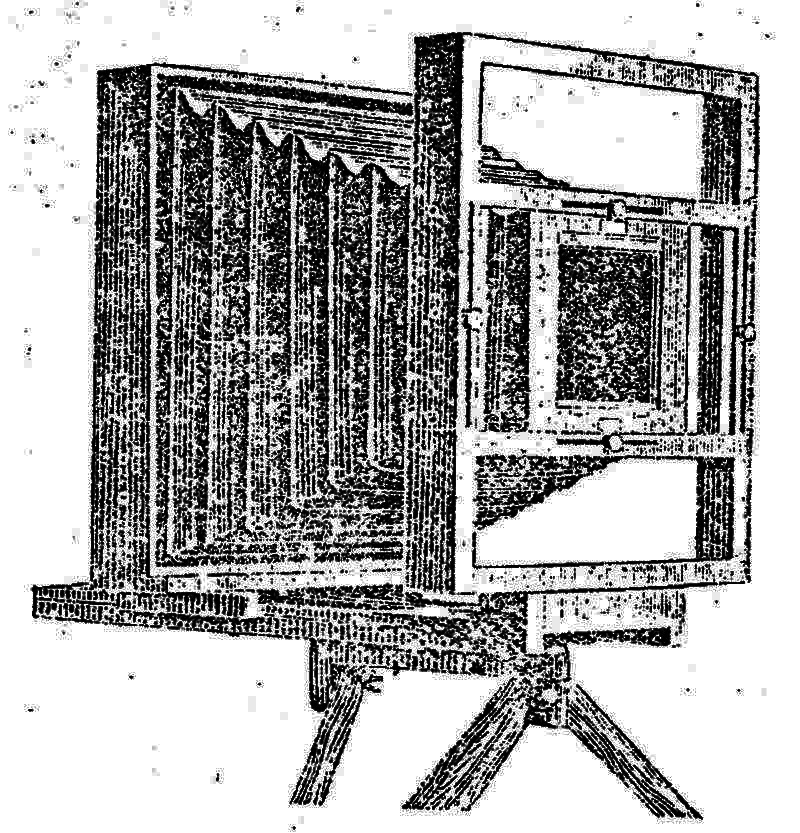 5 x 8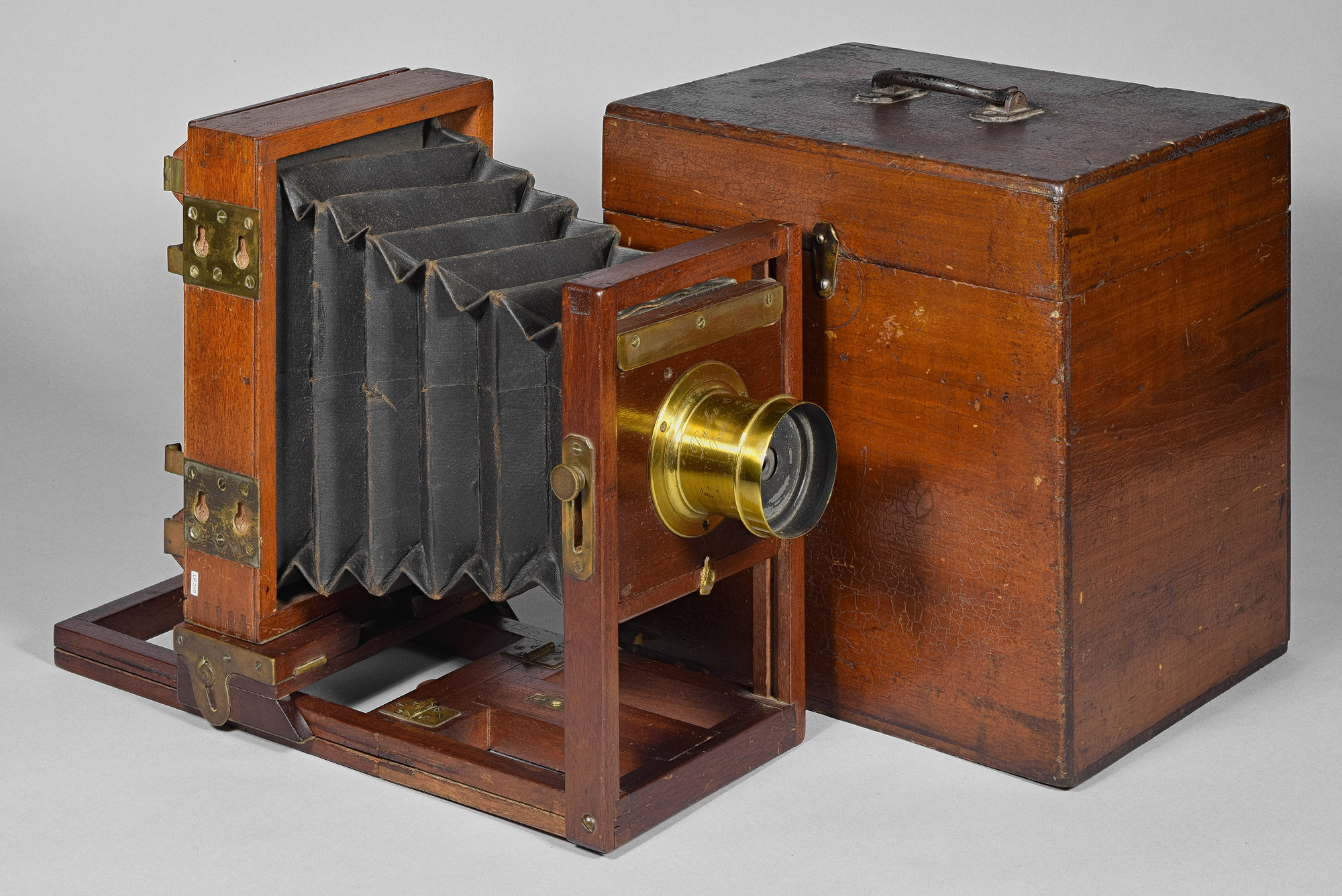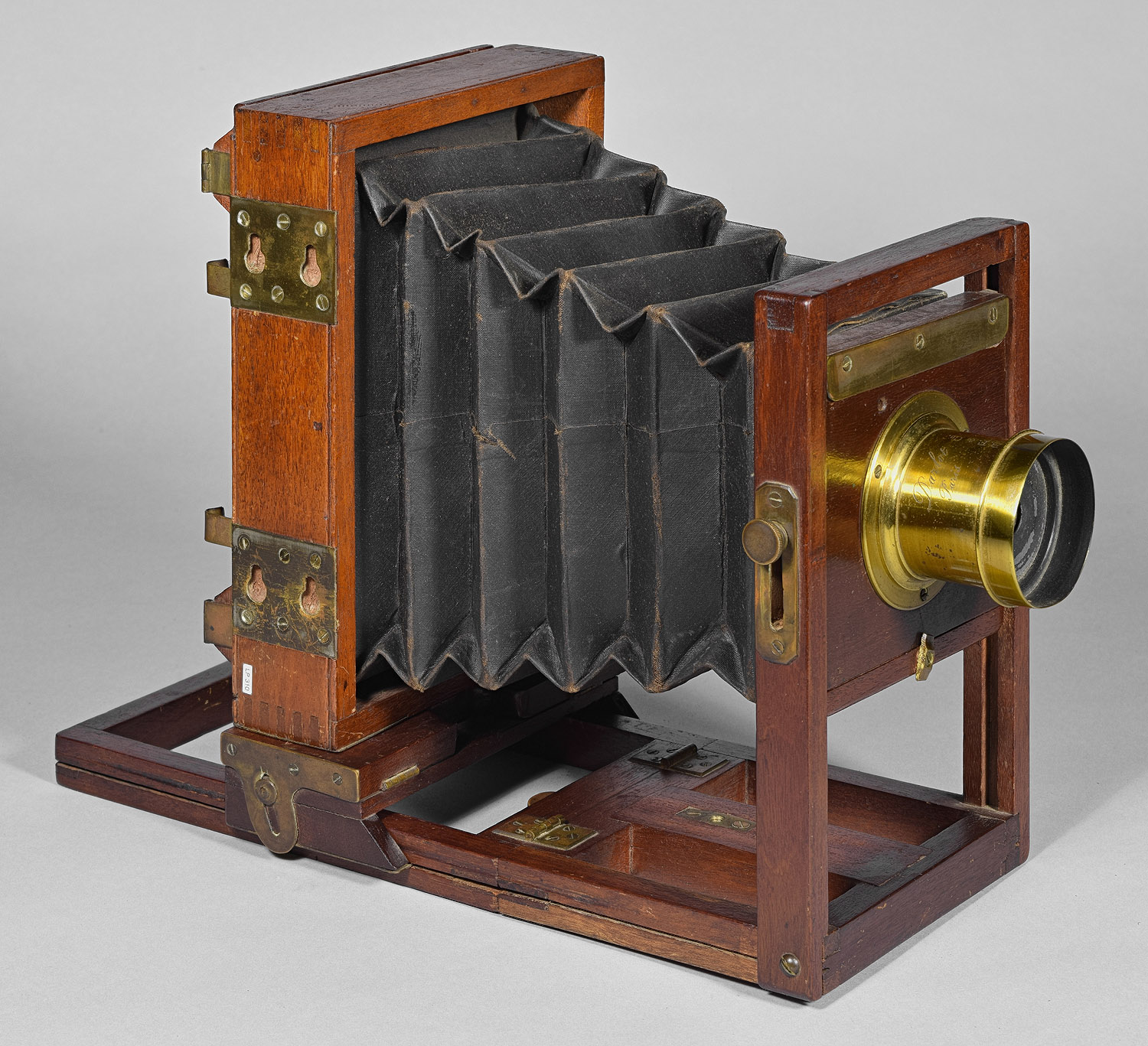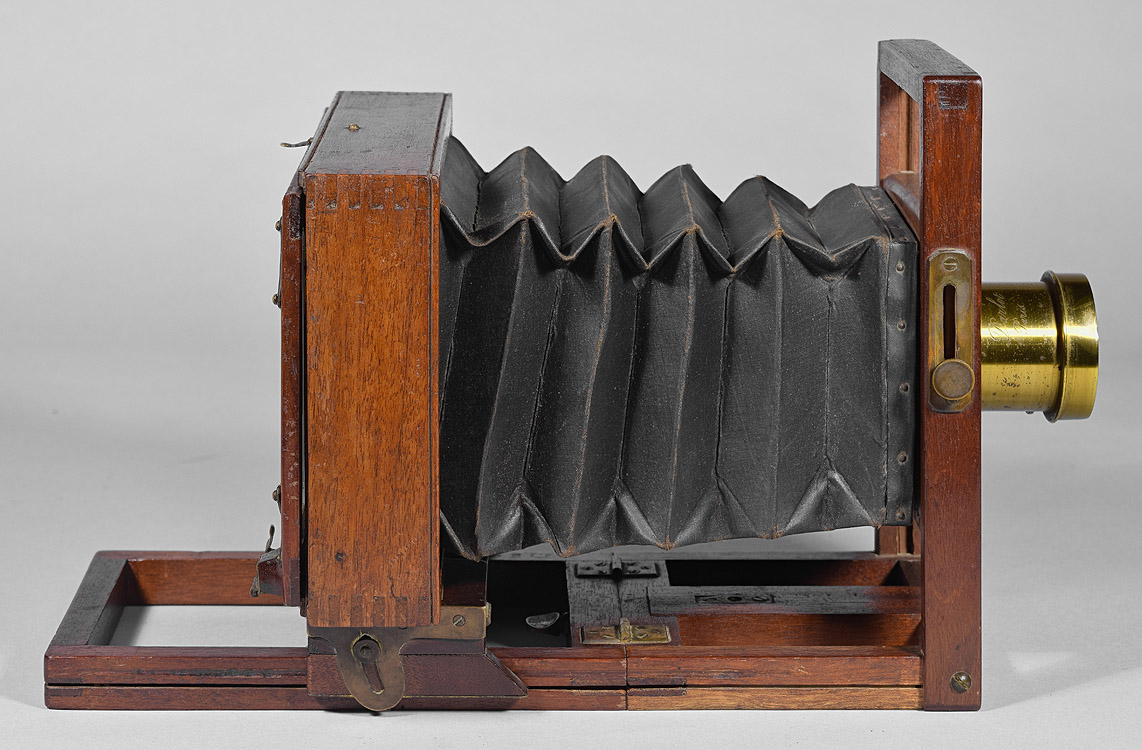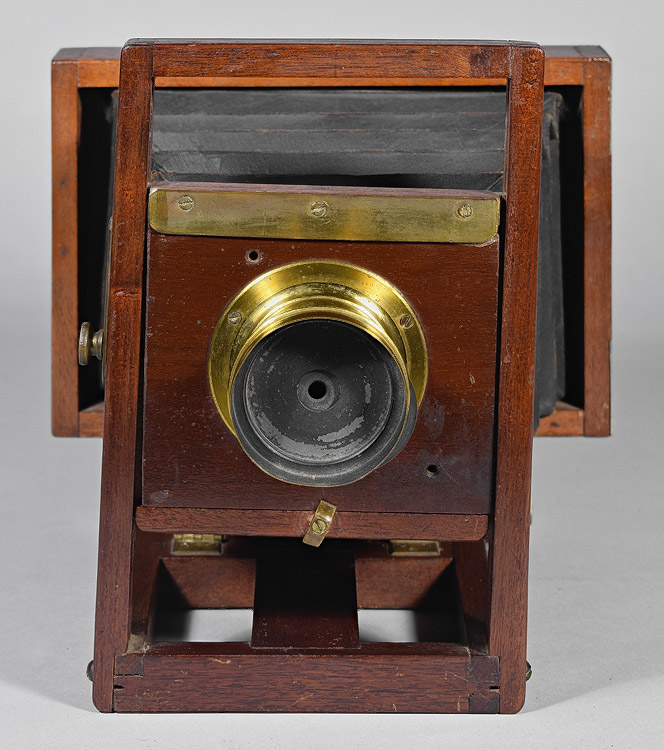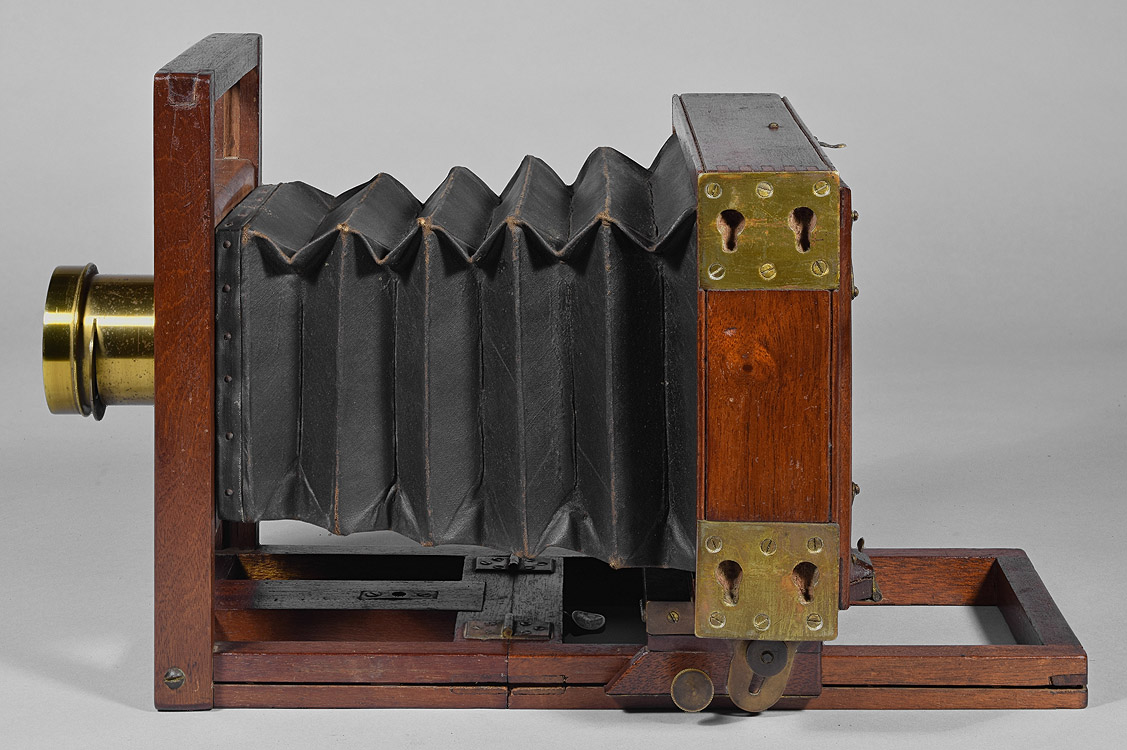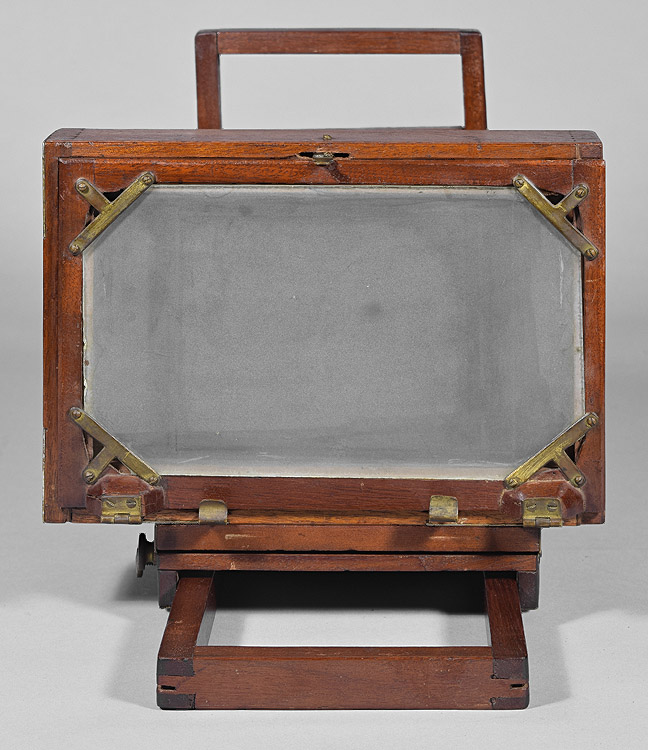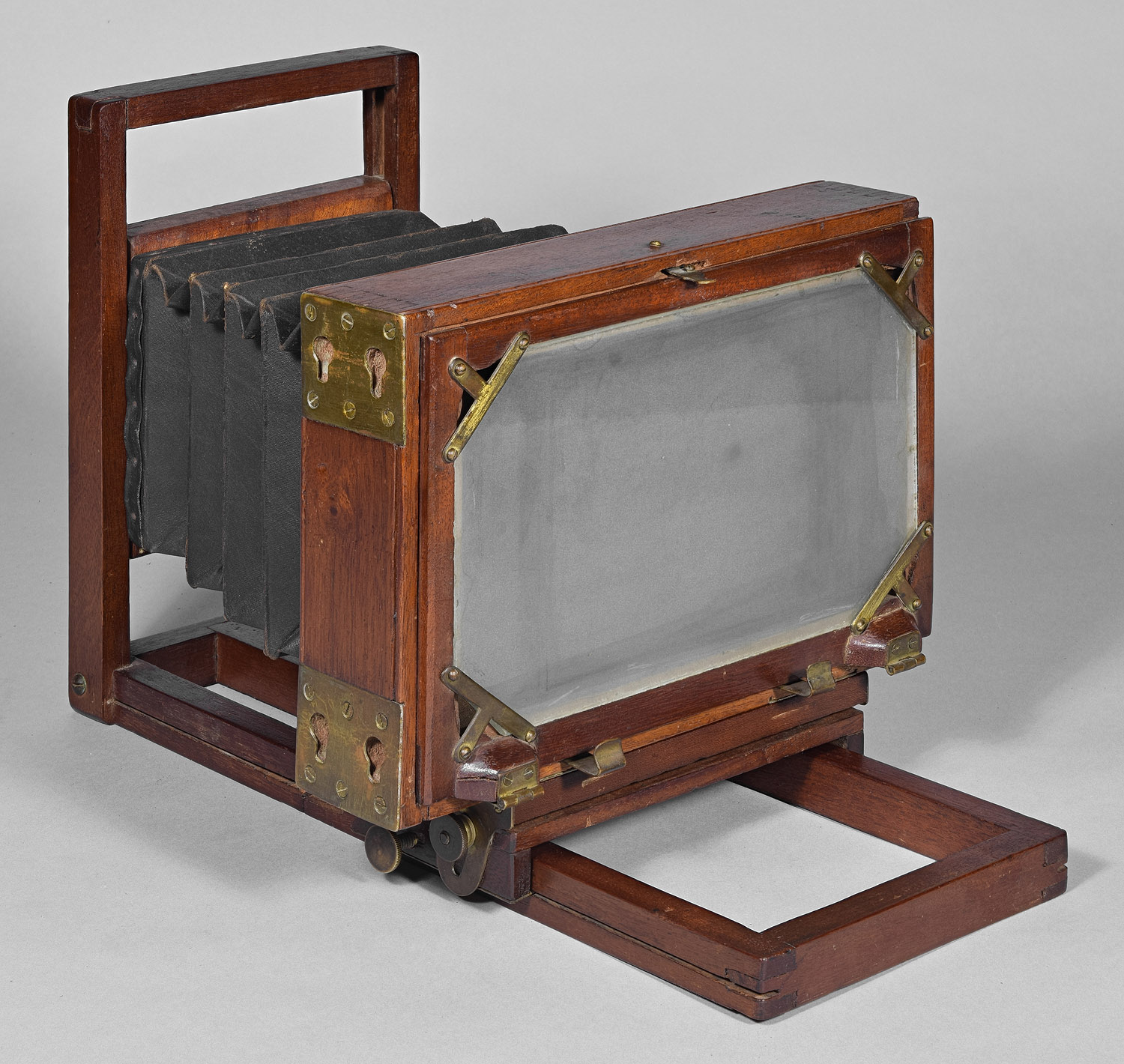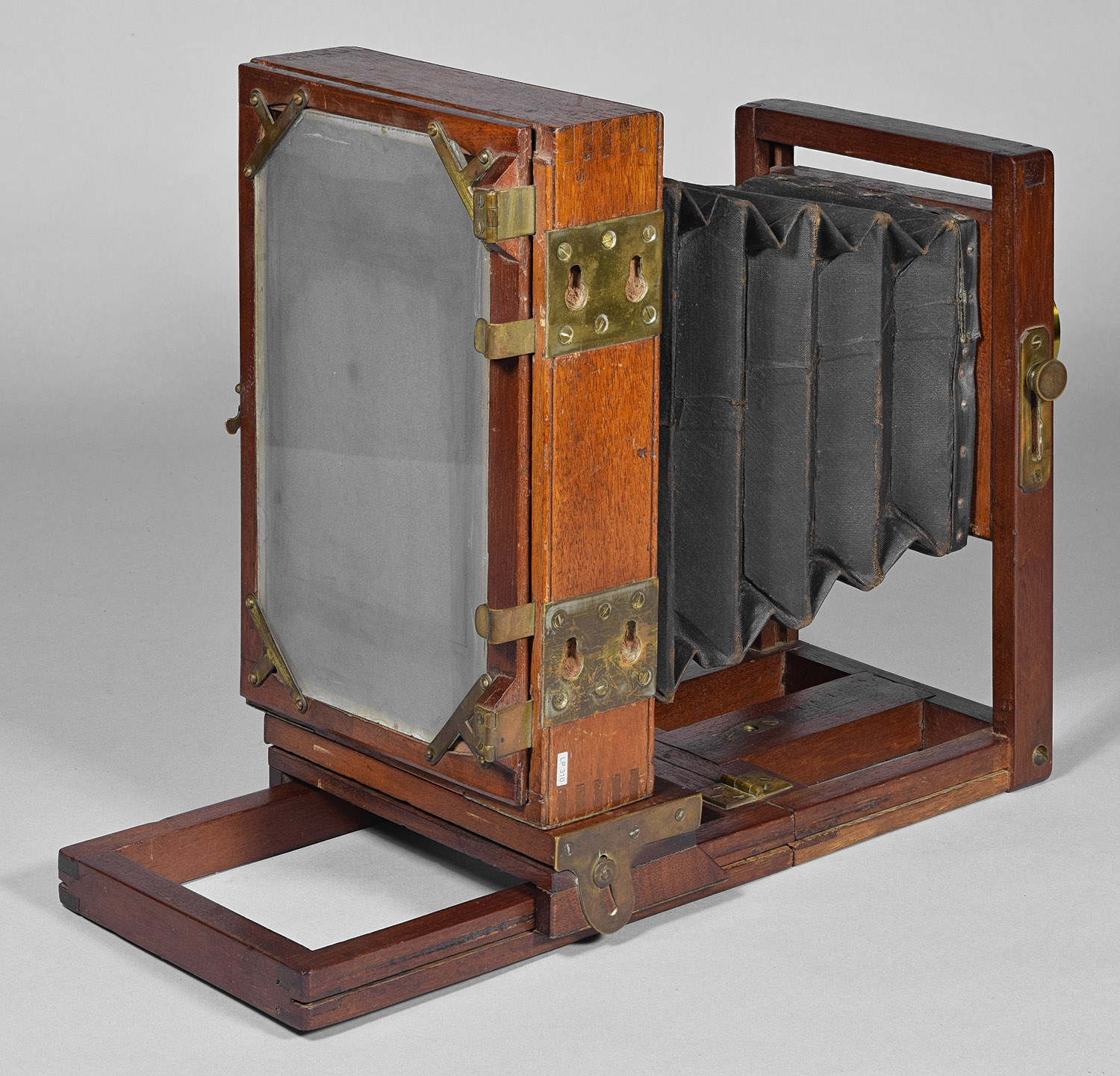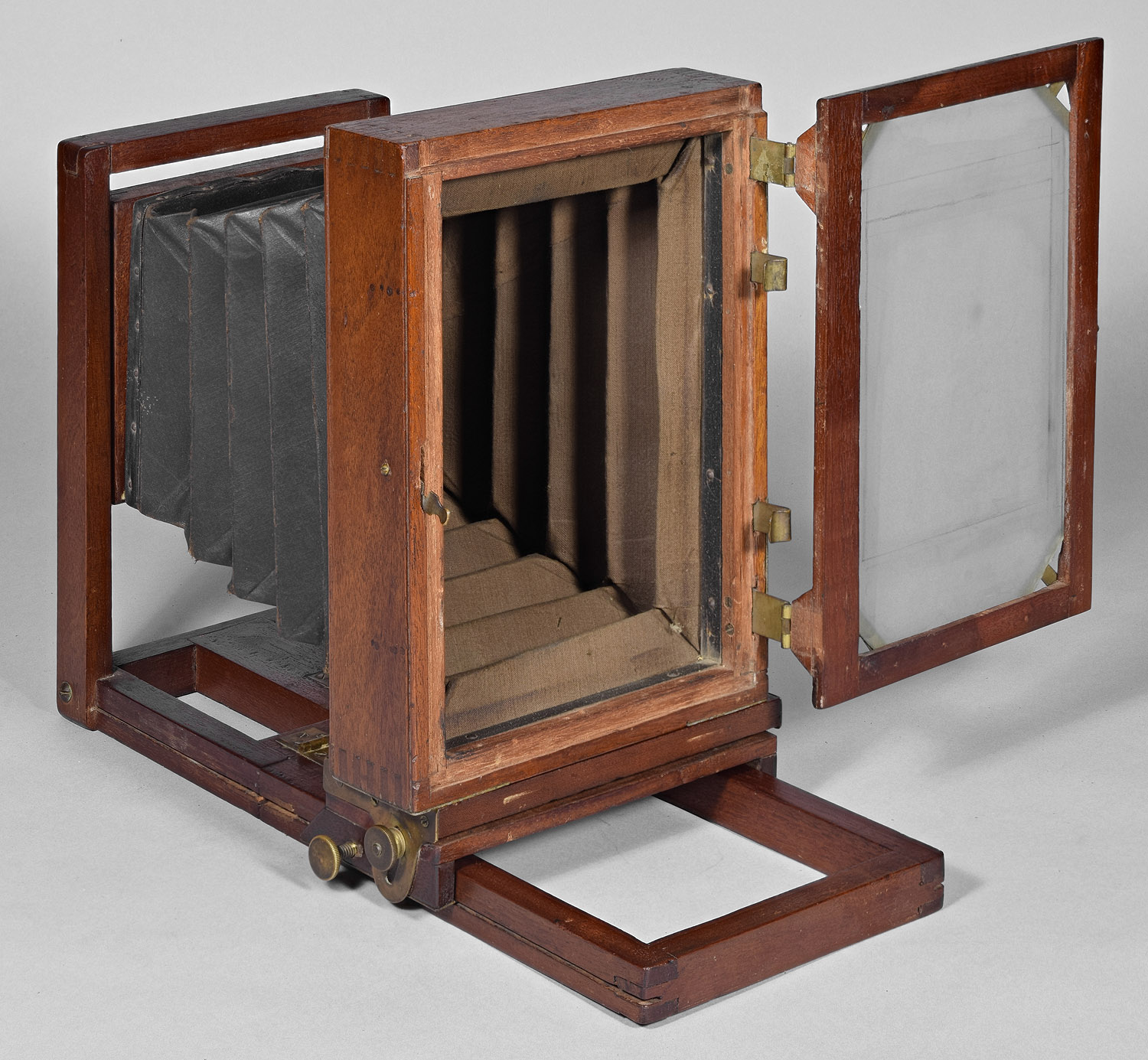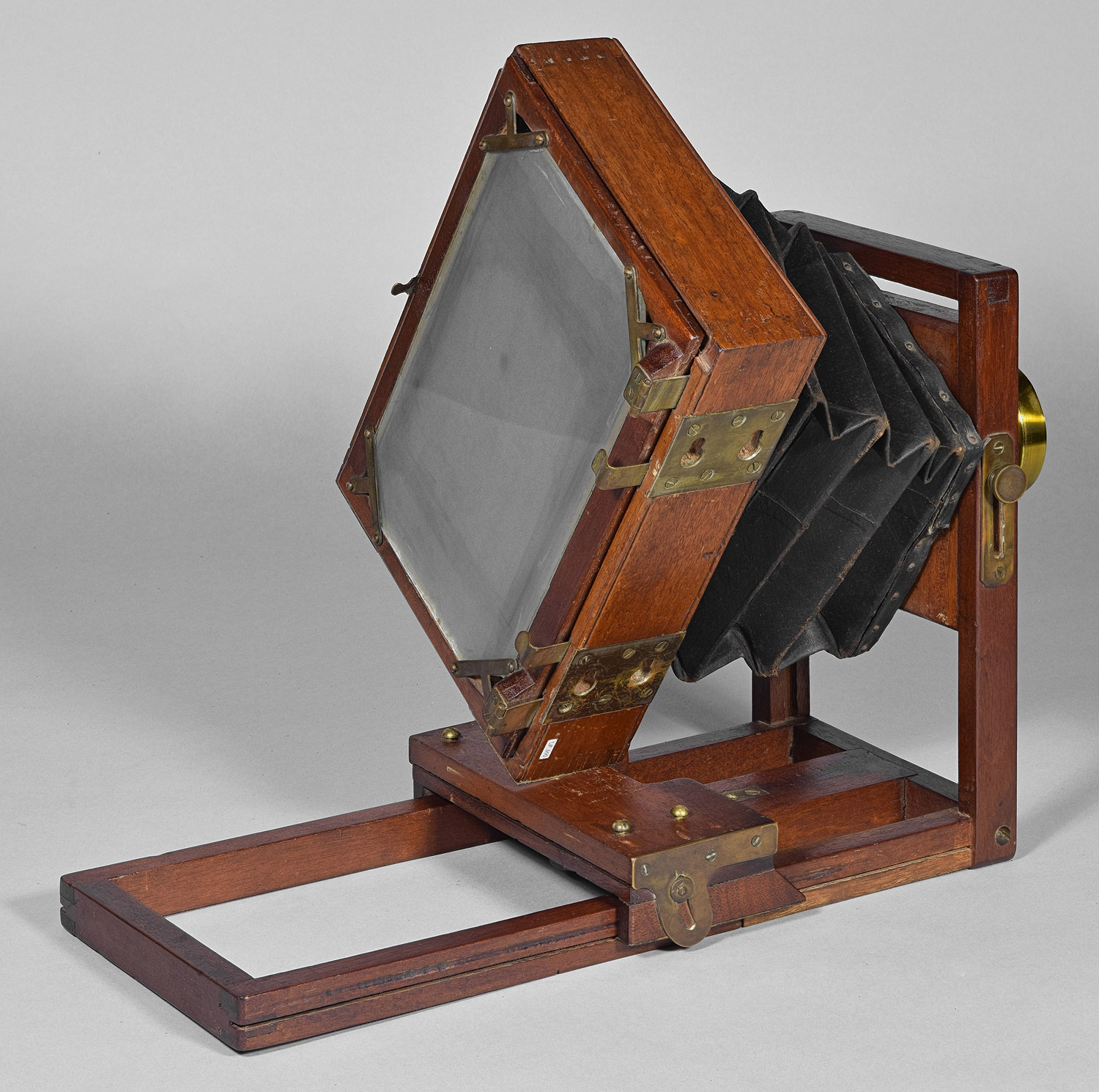 Date Introduced: April, 1882 ; Years Manufactured: 1882
Construction: rear focus via push-pull; single or double swing; reversing by rotating bellows and back; plywood lens board
Materials: mahogany body; cherry base; black fabric bellows; brass hardware
Sizes Offered: 4x5; 4.25x6.5; 5x8; 6.5x8.5; 8x10; in 1888, add 10x12; 11x14; 14x17; 17x20; 18x22
Notes: This earliest Novel, mentioned in the April 1882 Anthony Bulletin, has a wooden front standard and a rather crude lens board that fills the entire space between the uprights. The camera was produced in this form for a very short period of time, and catalogs as early as 1884 show the metal front standards of the Novel, Variation 2. This was the first model to use the Anthony patented revolving bellows method of reversing the camera between horizontal format and vertical format. Eventually, there would be other models of the Novel, Novelette, the Fairy Camera, and the Phantom Camera that utilized the system.
A Novel is more robust than a Novelette. The easiest way to tell the difference is that the wood surrounding the ground glass in a Novel is about 1" wide, whereas it is about 1/2" wide in a Novelette.
References:
Anthony's Photographic Bulletin, Vol. 13, E. & H.T. Anthony & Co. (New York, NY), April, 1882, p. 160
Back to American Optical Co. / Scovill Mfg. Co. (alphabetical)