Conley Camera Co., Rochester, MN
No. 1 Conley View Camera
Model BS Conley View Camera
Queen City View Camera, No. 38
Seroco View, Variation 2
Sears Catalog 118, c. 1908, p. 262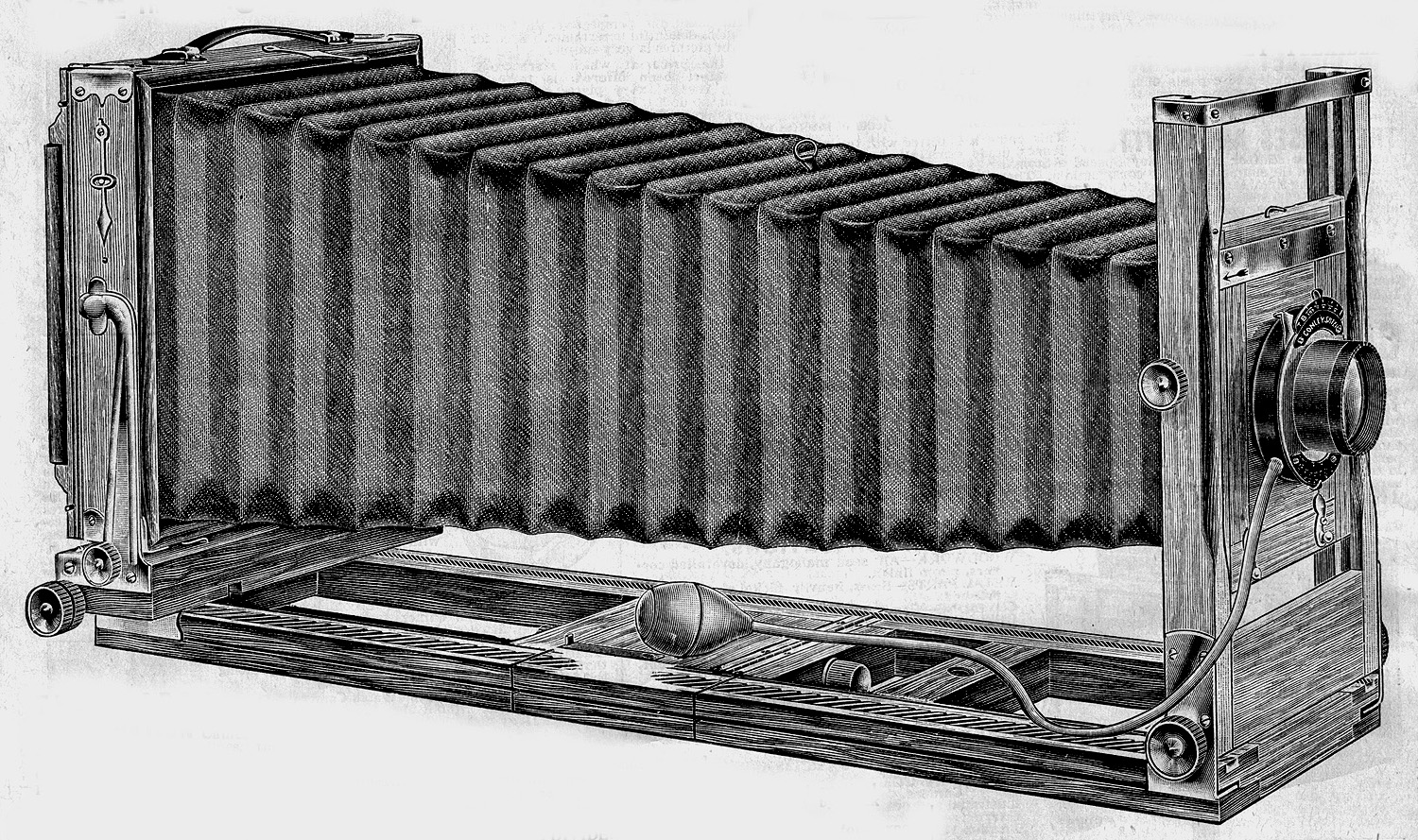 an unumarked 5 x 7 Conley No. 1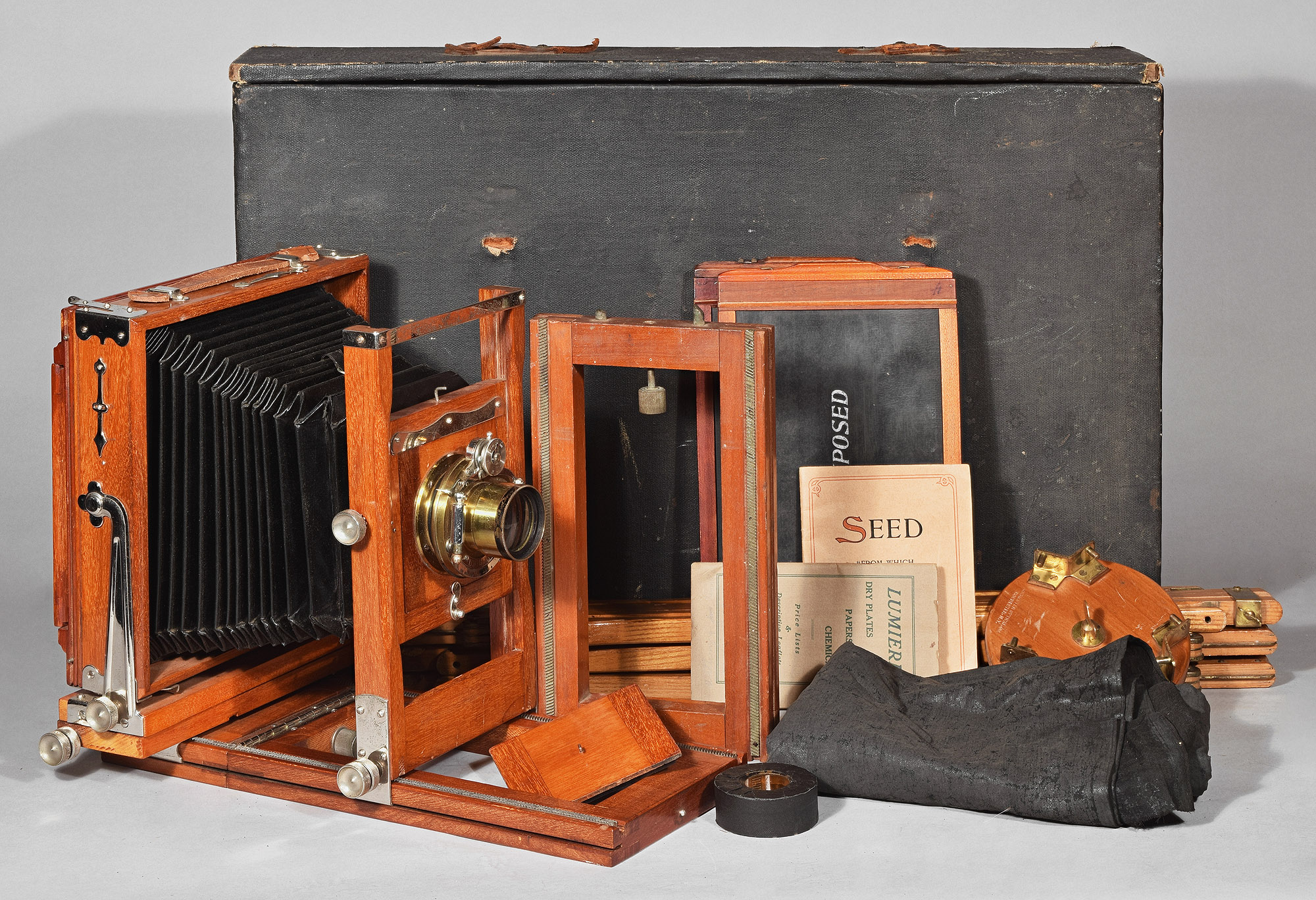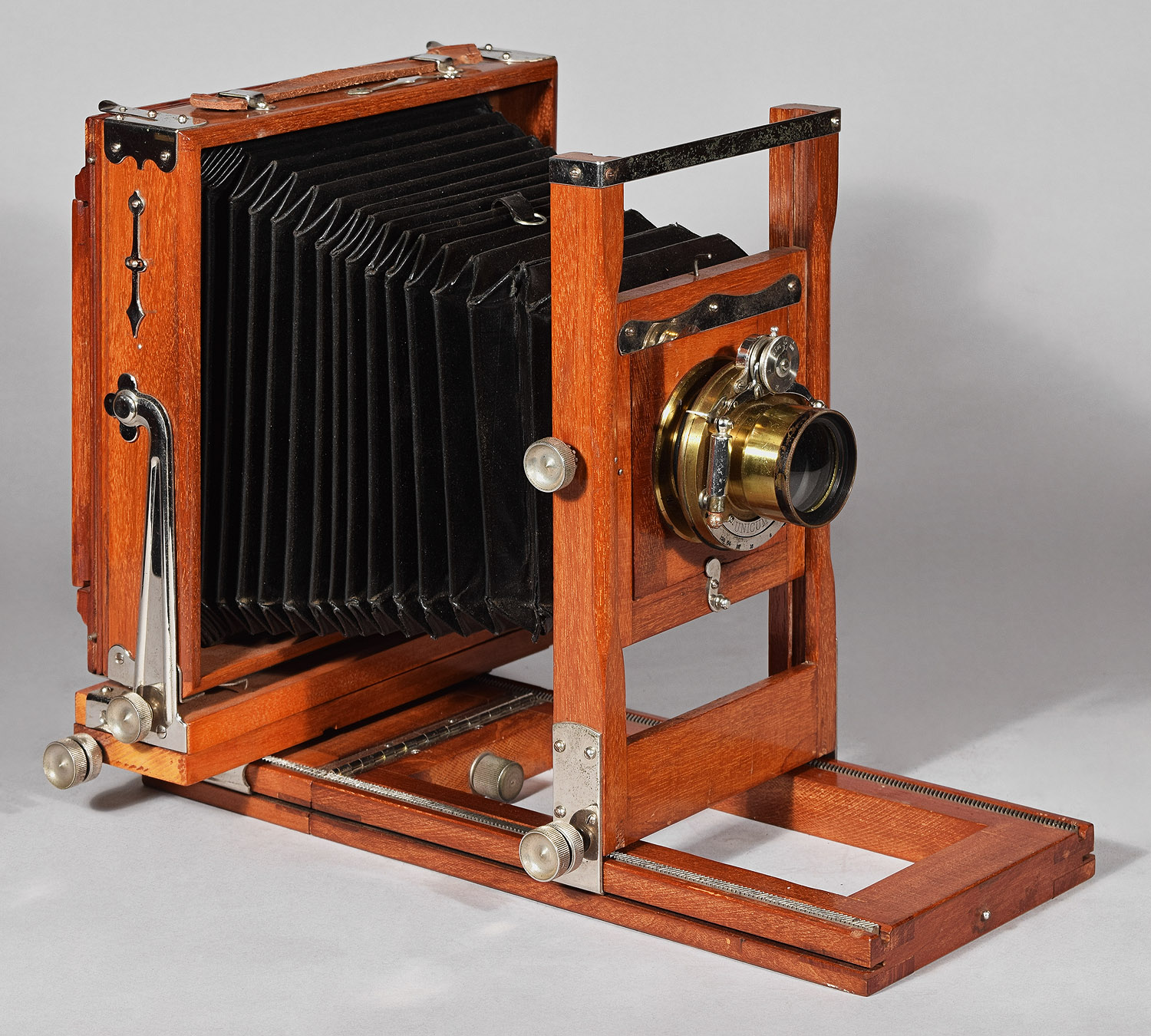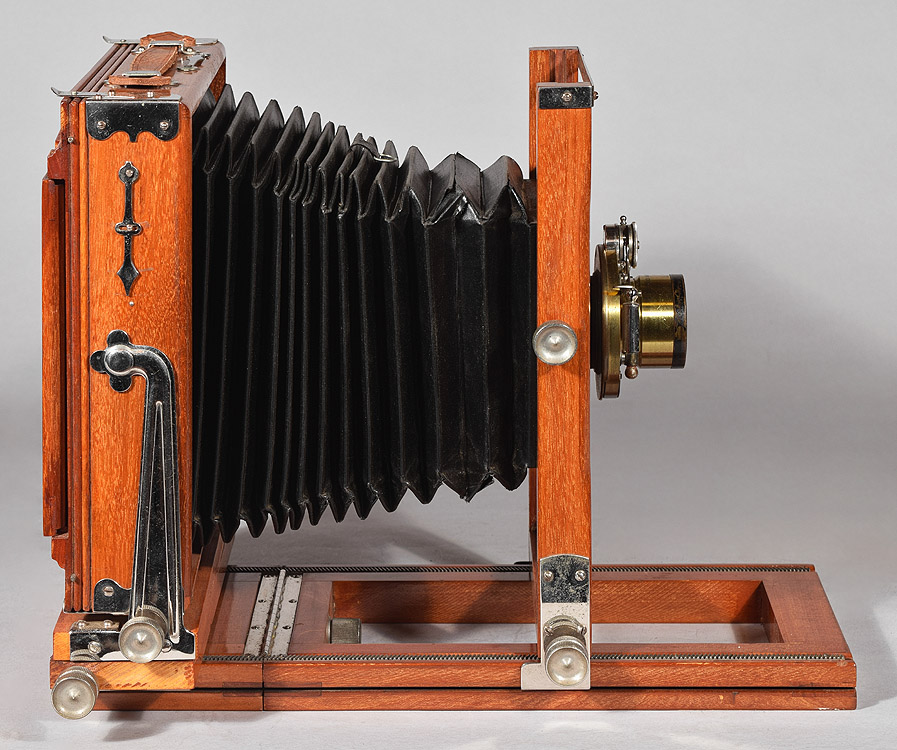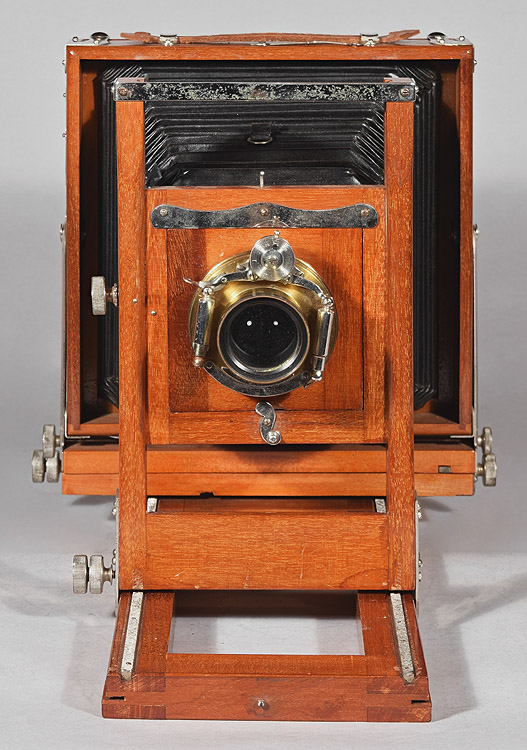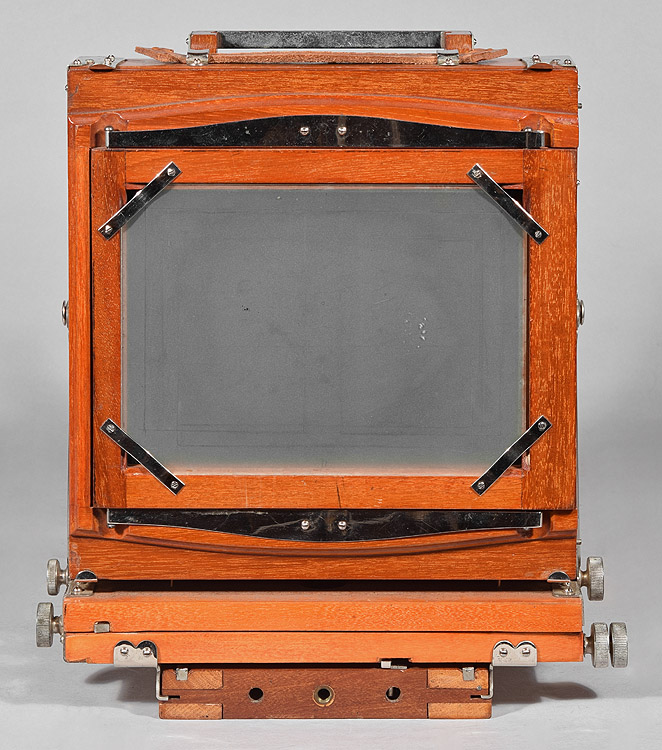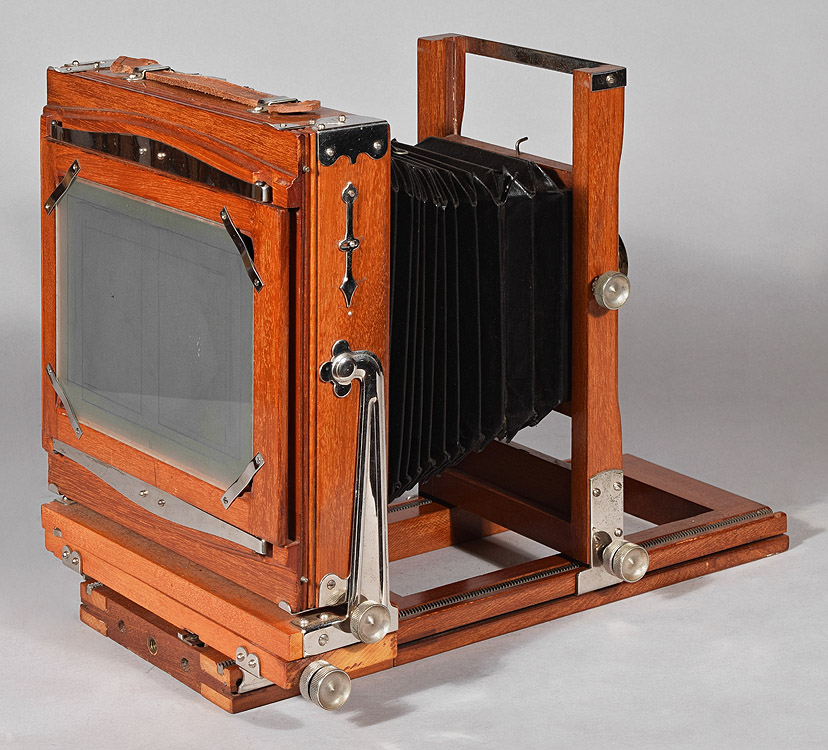 5 x 7 Conley No. 1 with "Conley" label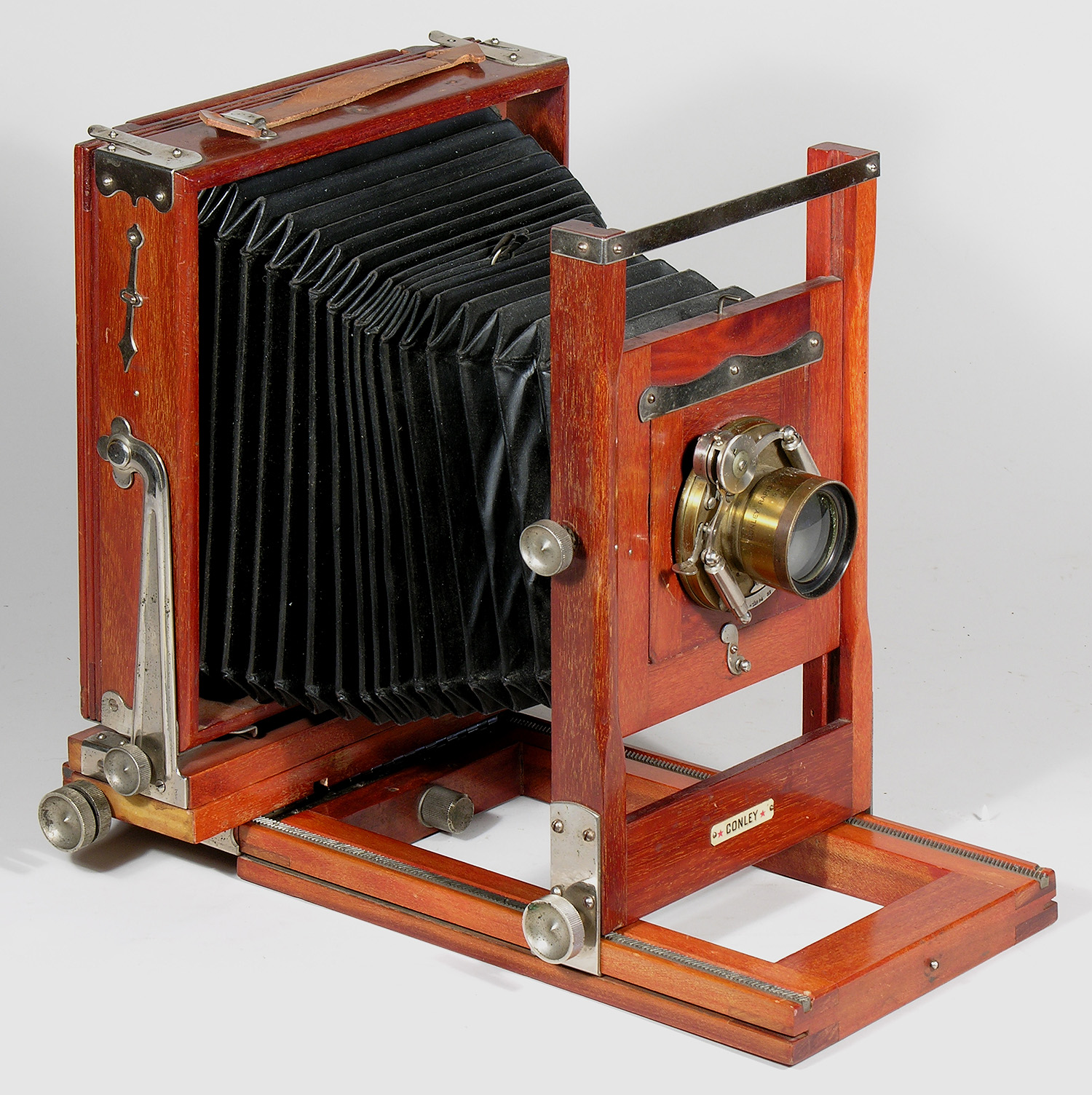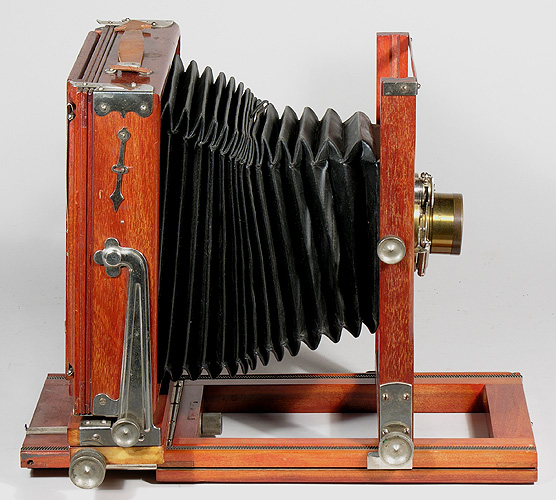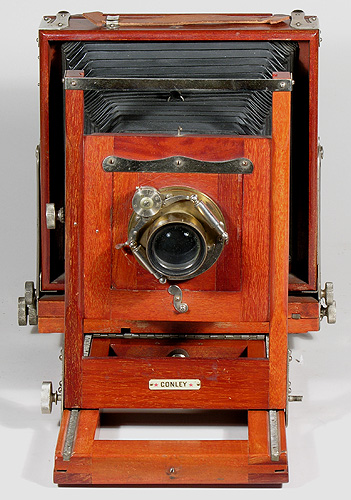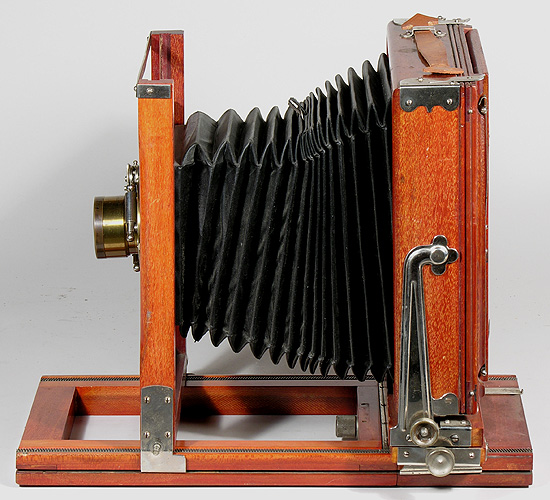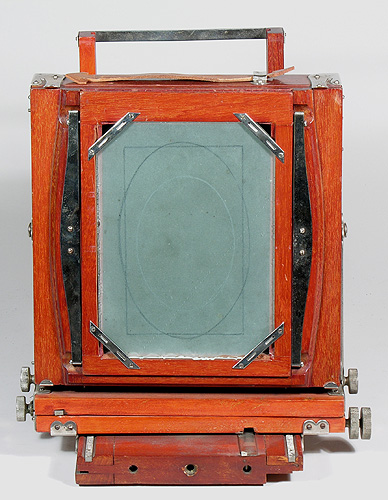 Date Introduced: - ; Years Manufactured: c. 1908 - c. 1912
Construction: front and rear focus via rack and pinion (two gear tracks on top of the base rails with diagonally cut gears); double swing; reversing by removable back;
Materials: mahogany wood body; cherry base; black keratol (leatherette) or maroon leather bellows; nickeled hardware
Sizes Offered: 5x7; 6½x8½; 8x10
Notes:
Prior to about 1909, Sears, Roebuck & Co. contracted with various manufacturers, including the Rochester Optical group of companies and the Century Camera Co. The Sears cameras of this era, whatever the manufacturer, bore the brand name Seroco (ever so cutely derived from the first letters of Sears, Roebuck & Co.).
In 1907, both the Rochester Optical & Camera Co. and Century Camera Co. were purchased by Eastman Kodak Co. This may have had something to do with Sears eventually contracting with the Conley Camera Co., an association that resulted in Sears' purchase of Conley in 1924.
The Seroco View Variation 1 is essentially a Century Victor, but with front as well as rear focus. It can be found advertised in the Sears general catalog of 1909. The back hardware is identical to Century, as well as the little knob for front rise. Other Centurys have front and back focus, but not the front rise knob. Sears is primarily a re-seller of goods, so must have contracted with Century to produce the camera.
It would make sense that the Conley-manufactured view cameras that Sears sold in the 1910's and later would have post-dated the Century-manufactured Seroco View Variation 1. Yet, the Seroco View Variation 2 (identical to the Conley View No. 1 except that it has a surround for its rise thumbscrew) is found advertised in the 1908 Sears camera-specialty flyer. This apparently means that Sears sold a Conley view cameras in 1908, a Century view cameras in 1909 and went back to Conley view cameras for 1910 and following, or both style view cameras in 1909.
Despite the apparent Century-made camera appearing in the reprinted 1908 Sears general catalog, only Conley products appear in the Sears photographic-only specialty catalogs of c.1908, c.1909 and c.1910.
The Conley No. 1 is basically the same camera as the later Conley Model B. W., but with different hardware.
References:
Cameras, Silent Shutters and Photographic Accessories, Catalog No. 5, Conley Camera Co. (Rochester, MN), c. 1904, pp. 24-25 (As Queen City View Camera, No. 38)
Cameras & Photographic Supplies, Sears, Roebuck & Co. (Chicago, IL) Catalog 159L 3rd Edition, c. 1908, pp. 262-263 (as No. 1 Conley View Camera)
Cameras, Photographic Supplies, Sears, Roebuck & Co. (Chicago, IL) Catalog 159R 1st Edition, 1909, p. 40-41 (as Model B.S. Conley View Camera)
Cameras, Photographic Supplies, Sears, Roebuck & Co. (Chicago, IL) Catalog 159T 2nd Edition, 1910, p. 40-41 (as Model B.S. Conley View Camera)

The nearly identical 8x10 Seroco View, Variation 2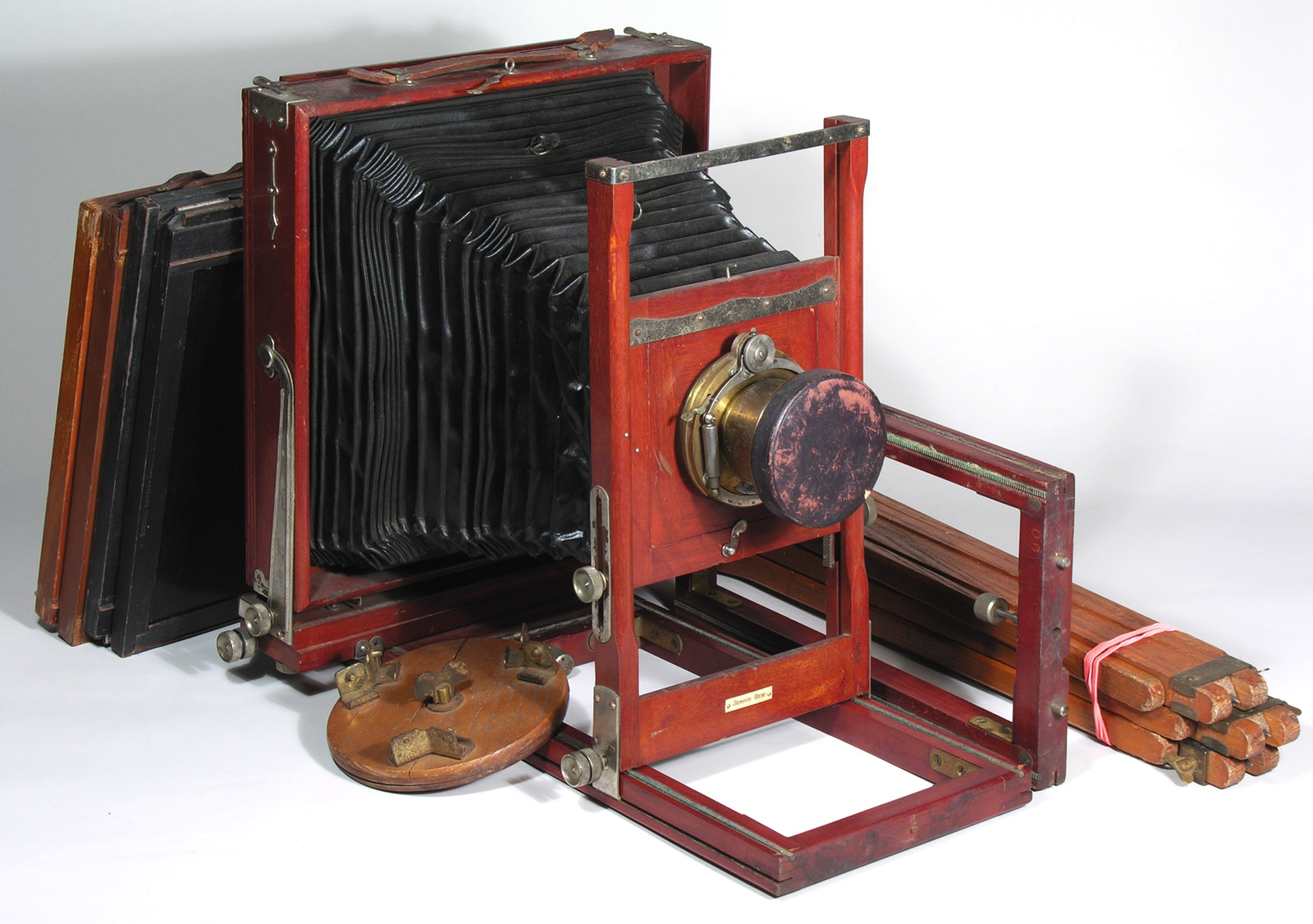 Back to Miscellaneous