E. & H.T. Anthony
Klauber
Camera


Comb. Novel View & Portrait Camera

Haworth 1884, p. 27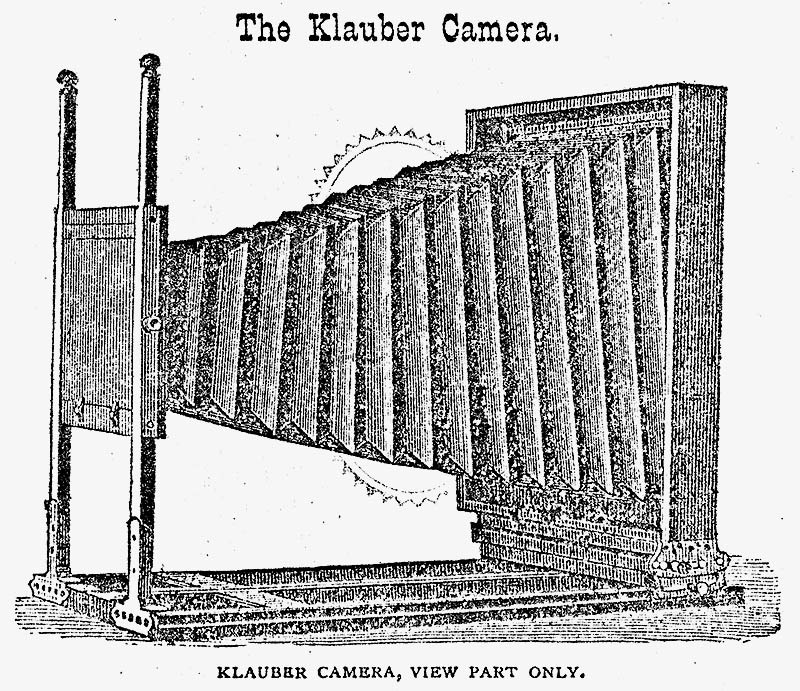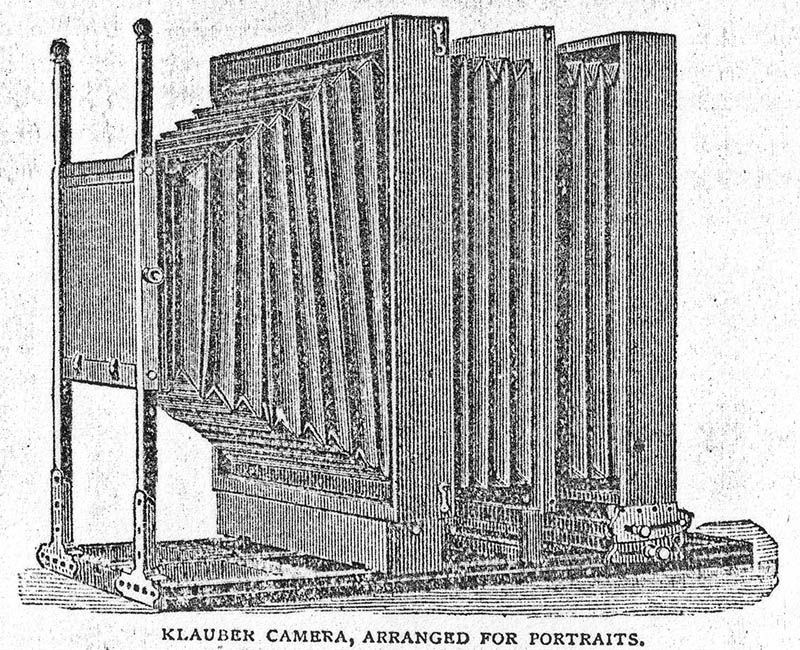 14x17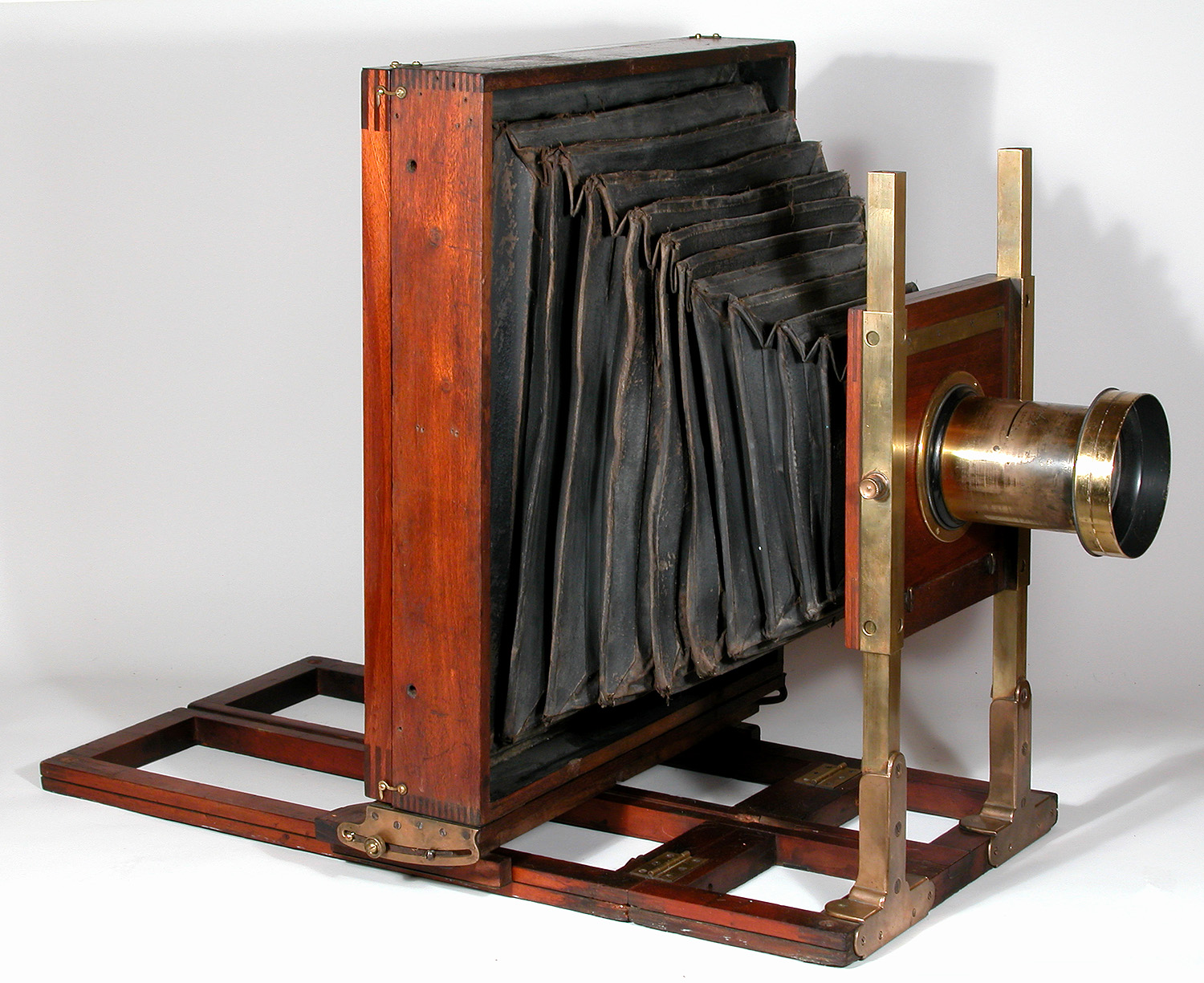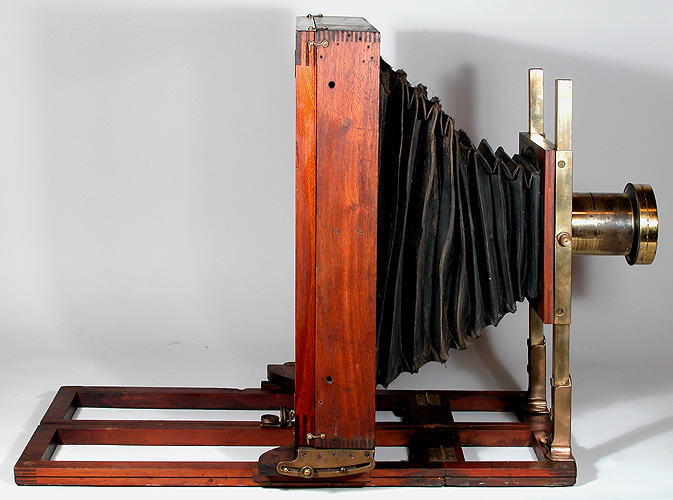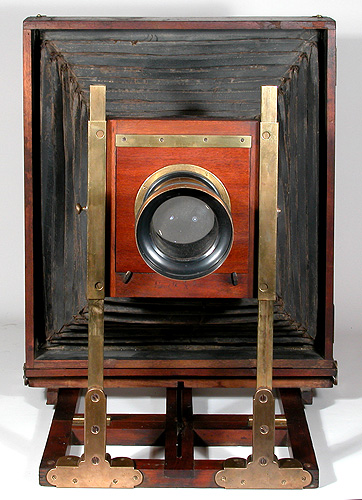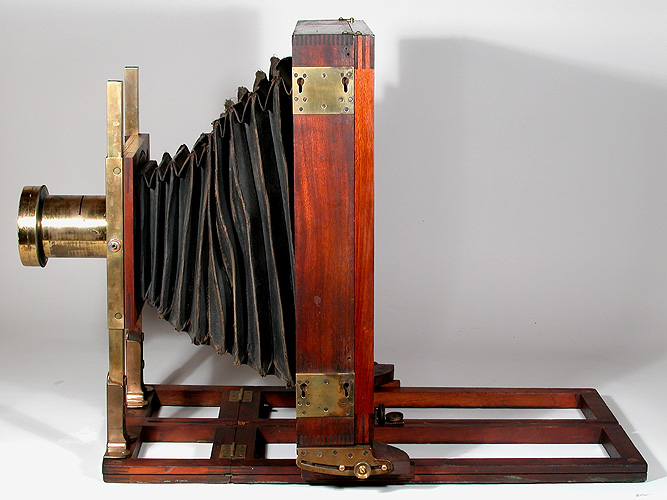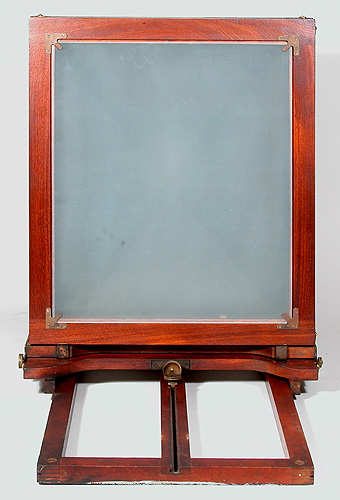 11x14 Novel View or Klauber View
It may be that the largest sizes of the Novel View were constructed like the Klauber without its middle standard, like the 11x14" camera below.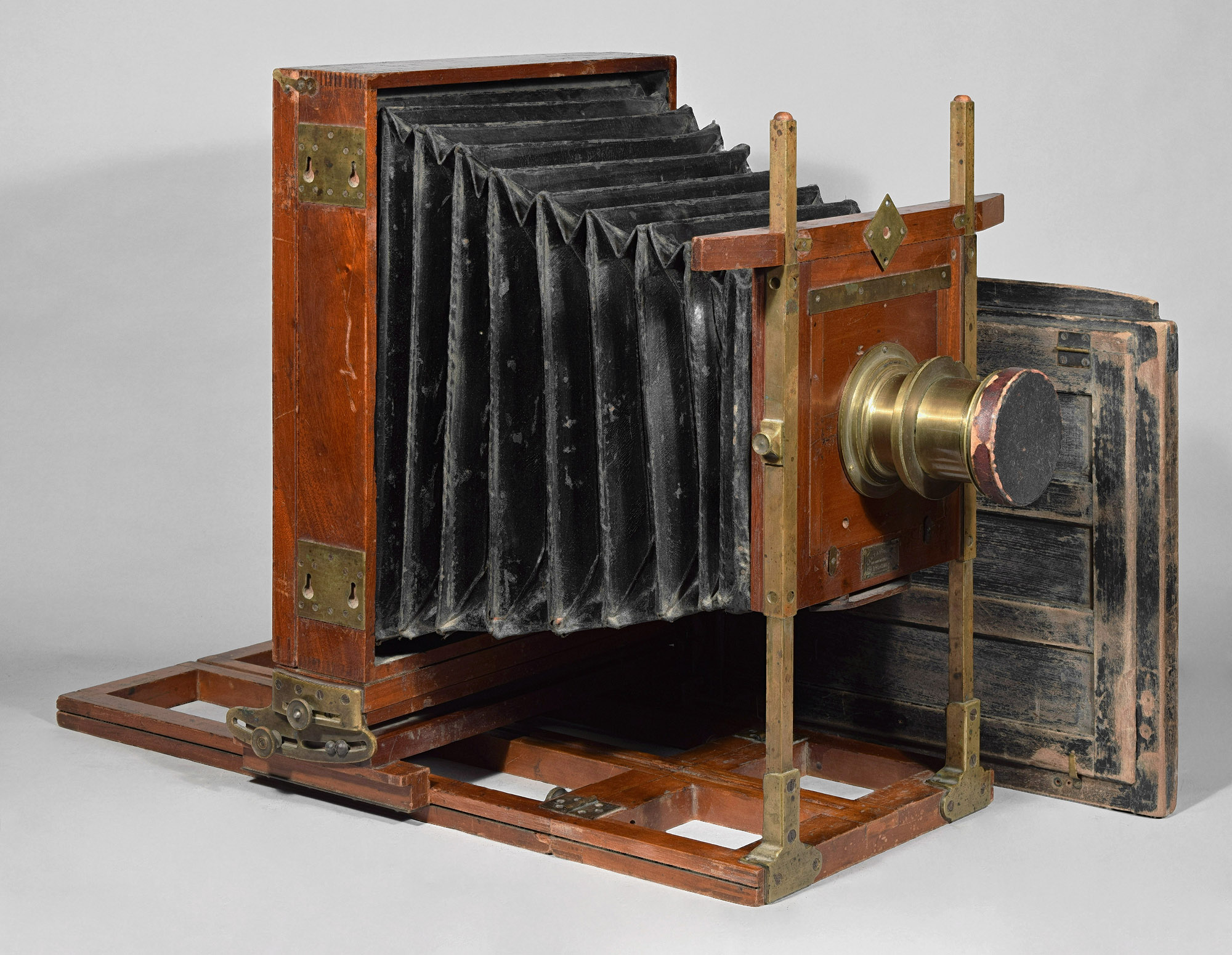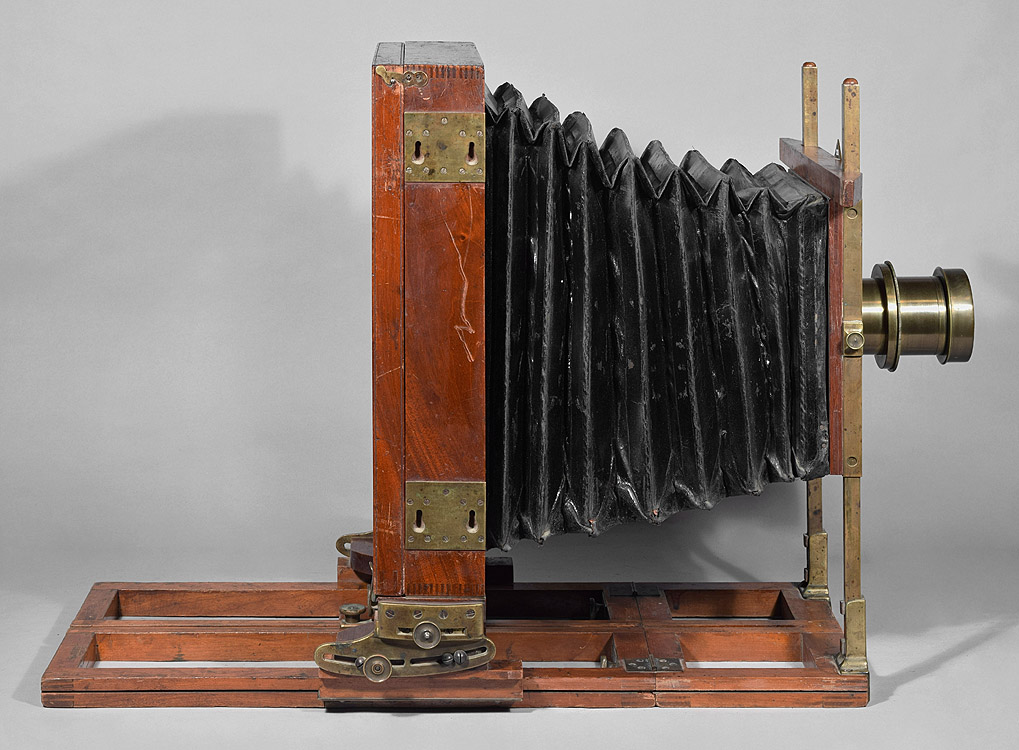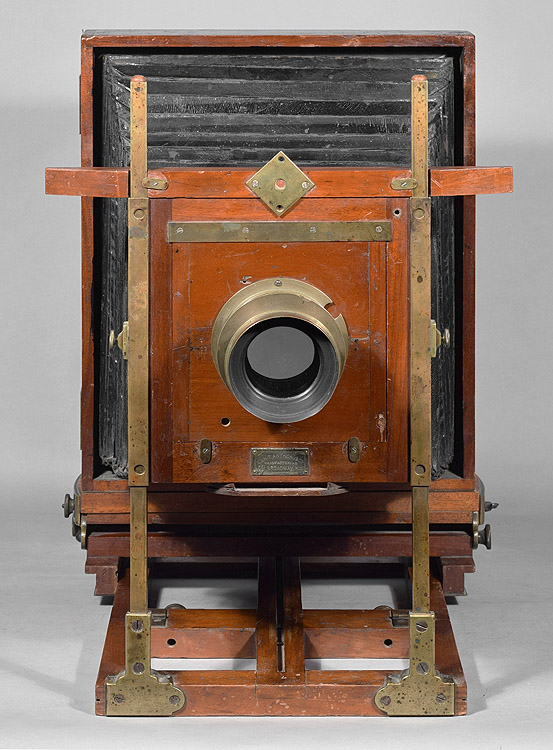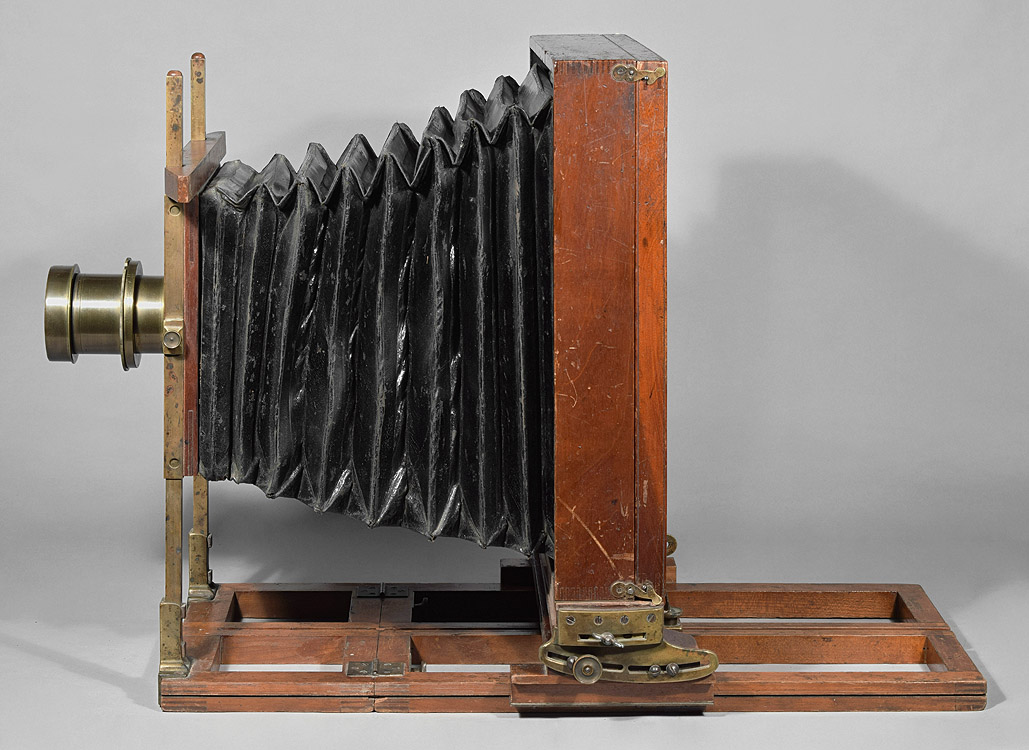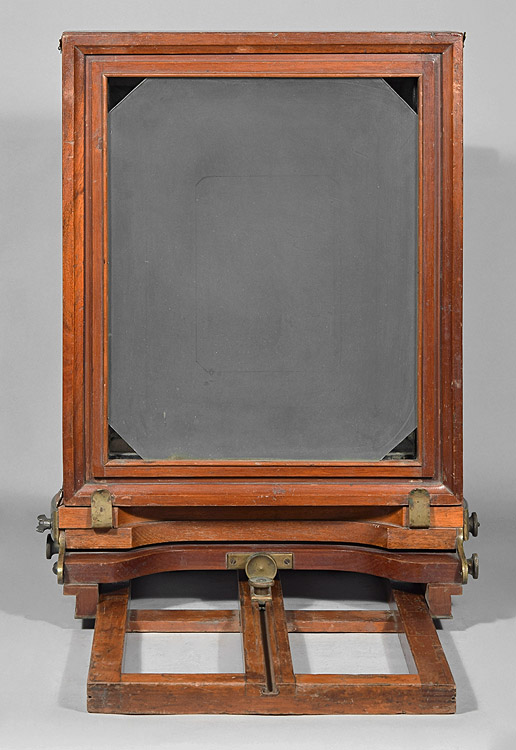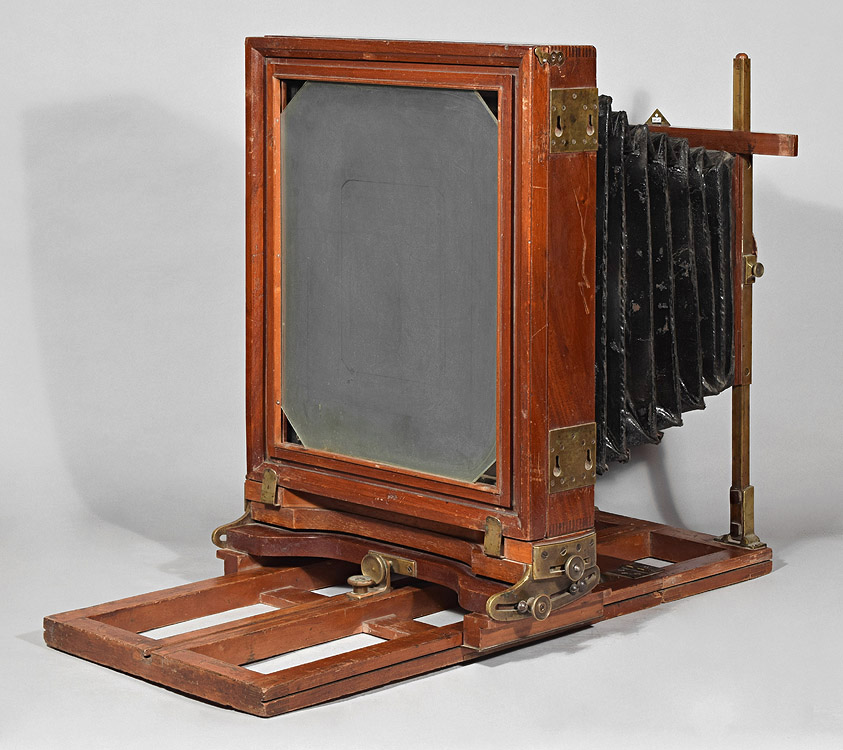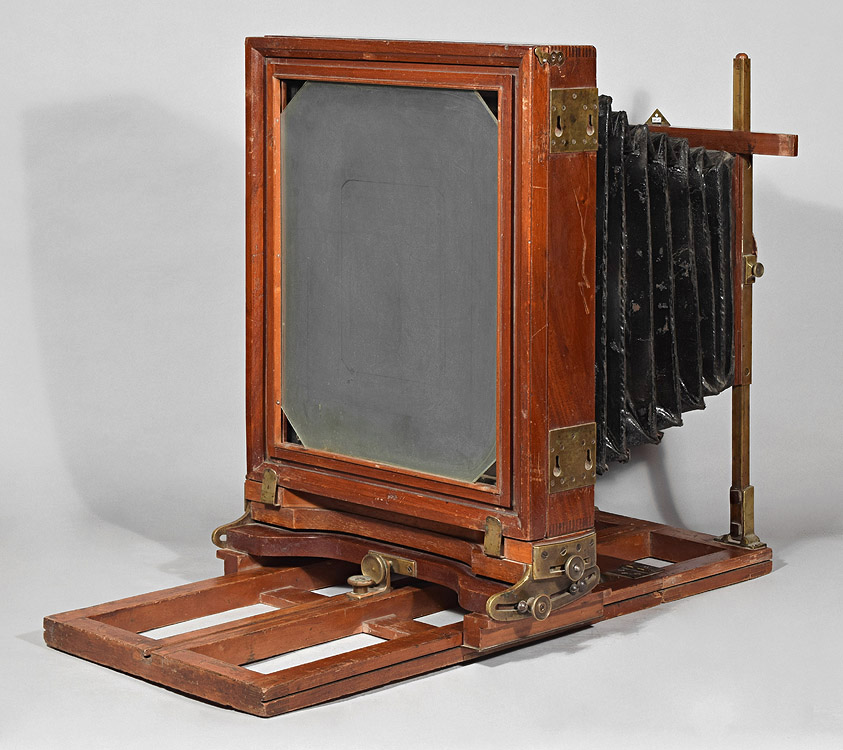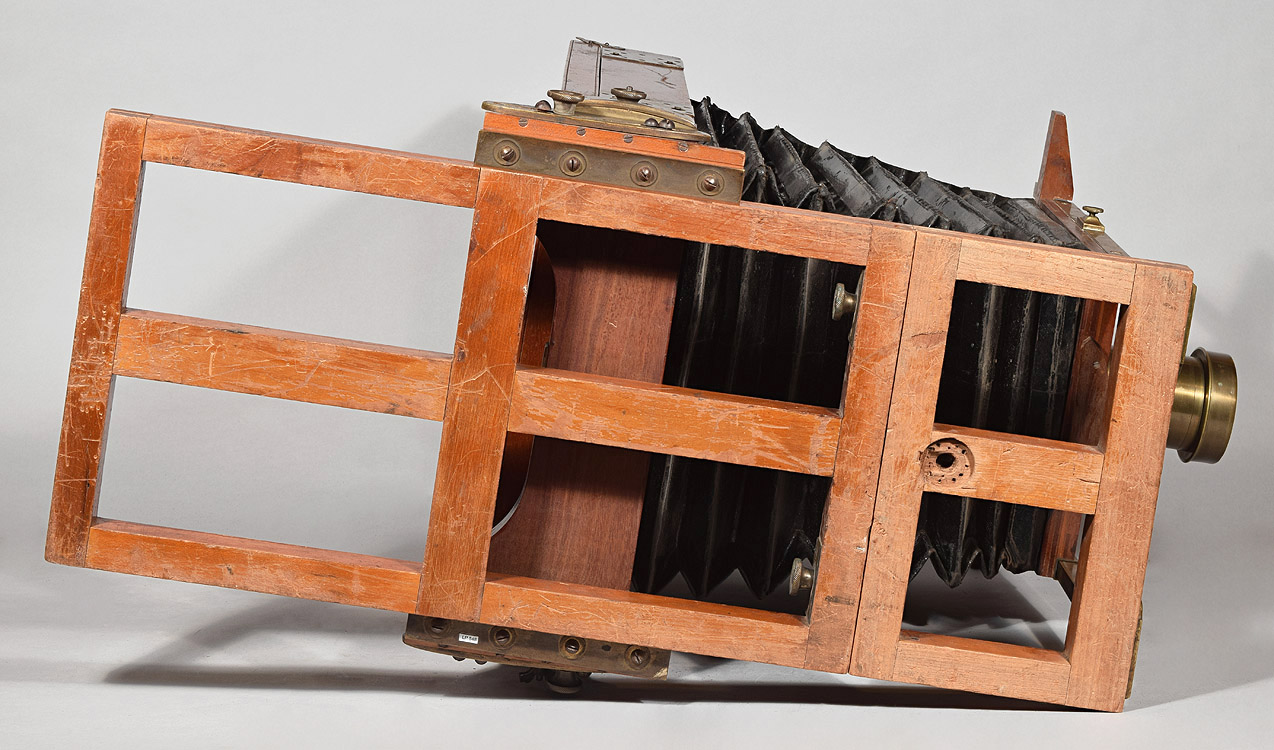 Plate holder, with wooden corners for a full-sized wet plate, and with kits for 5x7 and 8x10 dry plates (with wire corner retainers)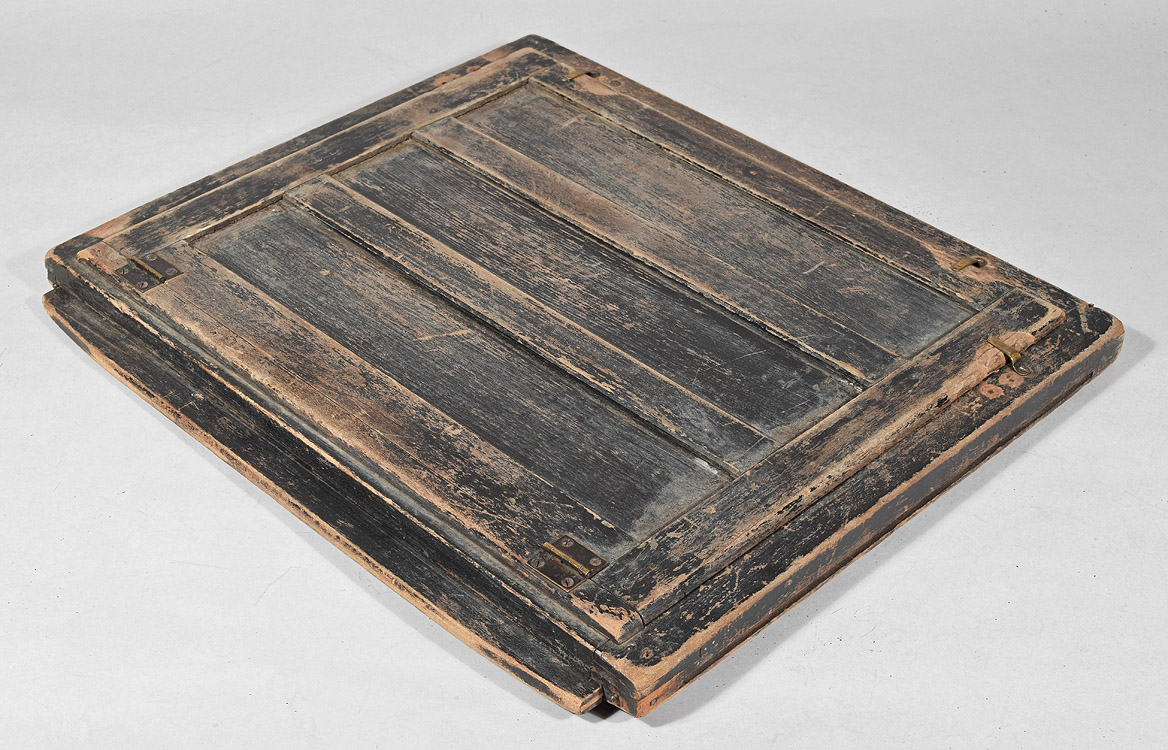 Metal label on the front standard


Patent stamps on the rear base rail:
1) Nov. 11, 1884 (clamp hooks, even though they are not used on this camera),
2) Mar. 28, 1882 (rotating bellows), and
3) Feb. 20, 1883 (plate holder with a hinged front).


Date Introduced: - ; Years Manufactured: c. 1884
Construction: rear focus via push-pull with fine focusing screw; single swing; reversing by rotating bellows & back
Materials: mahogany body; cherry base; black fabric bellows; brass hardware
Sizes Offered: 14x17; 18x22; other sizes made to order
Notes: The Klauber appears to be a large-sized variation on the Novel Variation 2, and, thus, has the revolving bellows feature. The engravings show rather distinctive heavy brass T-shaped connectors holding the front standard, that Novels do not have. The photographs show a 14x17" format camera that may be a Klauber as illustrated in the top engraving (with its middle standard removed). It is also possible, though, that all large Novel cameras used the heavy T-shaped connectors. The camera in the photographs has a back that is a modern re-construction, its original back having been lost. The original back undoubtedly had wooden molding to retain the ground glass rather than the clips shown here, and probably looked like the 11x14 Novel Variation 2. It's hard to imagine rotating the back and bellows on a monster like this, yet it can be done.
References:
Descriptive catalogue and price list of the photographic apparatus manufactured by E. & H. T. Anthony & Co., E. & H. T. Anthony & Co. (New York, NY), distributed by J. Haworth (New York, NY), February 1884, p. 27-28

Back to E.& H.T. Anthony