E. & H.T. Anthony
Novel View Camera, Variation
3
Thos. H. McCollin & Co. Catalog, c. 1897, p. 40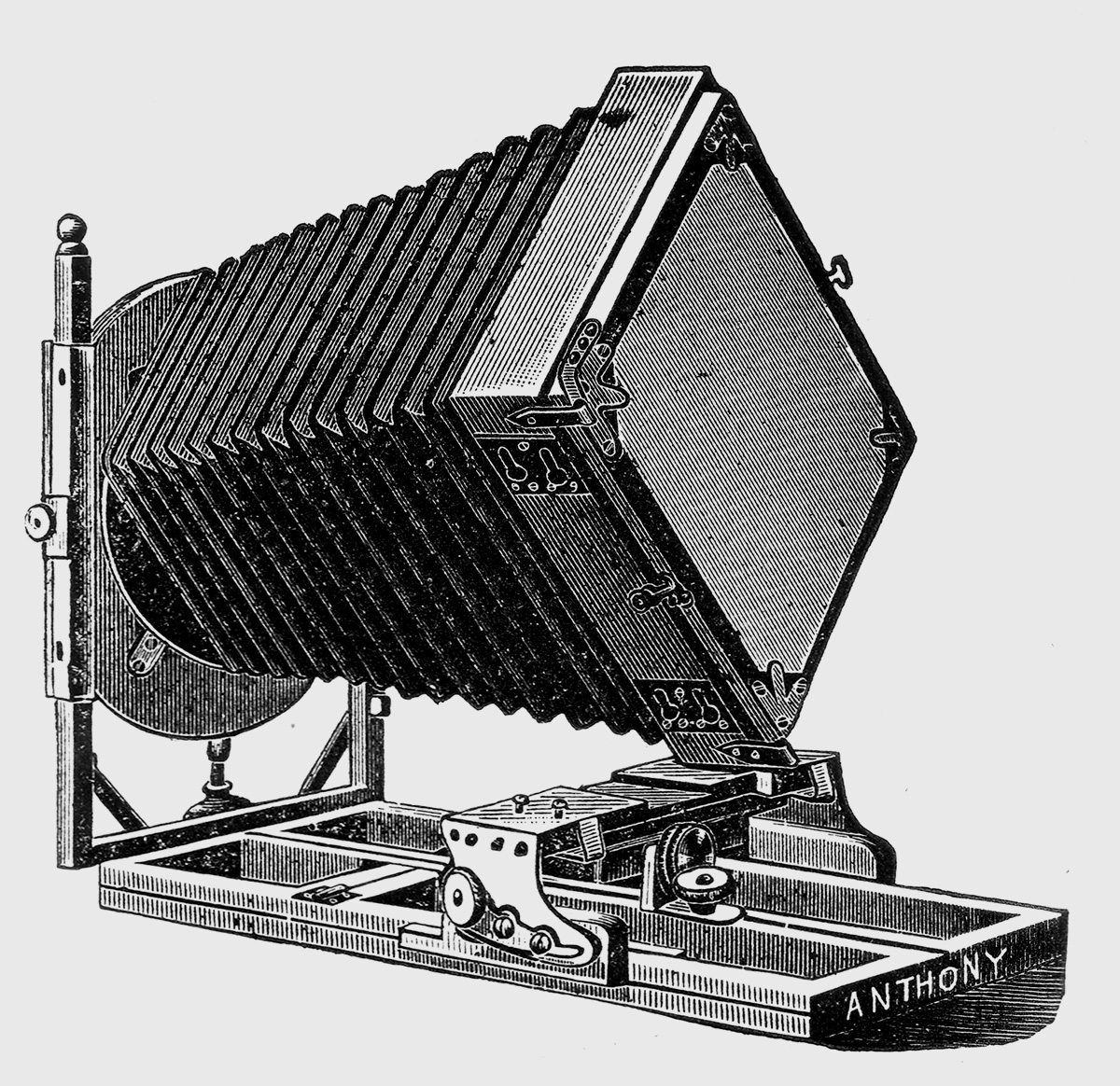 5x8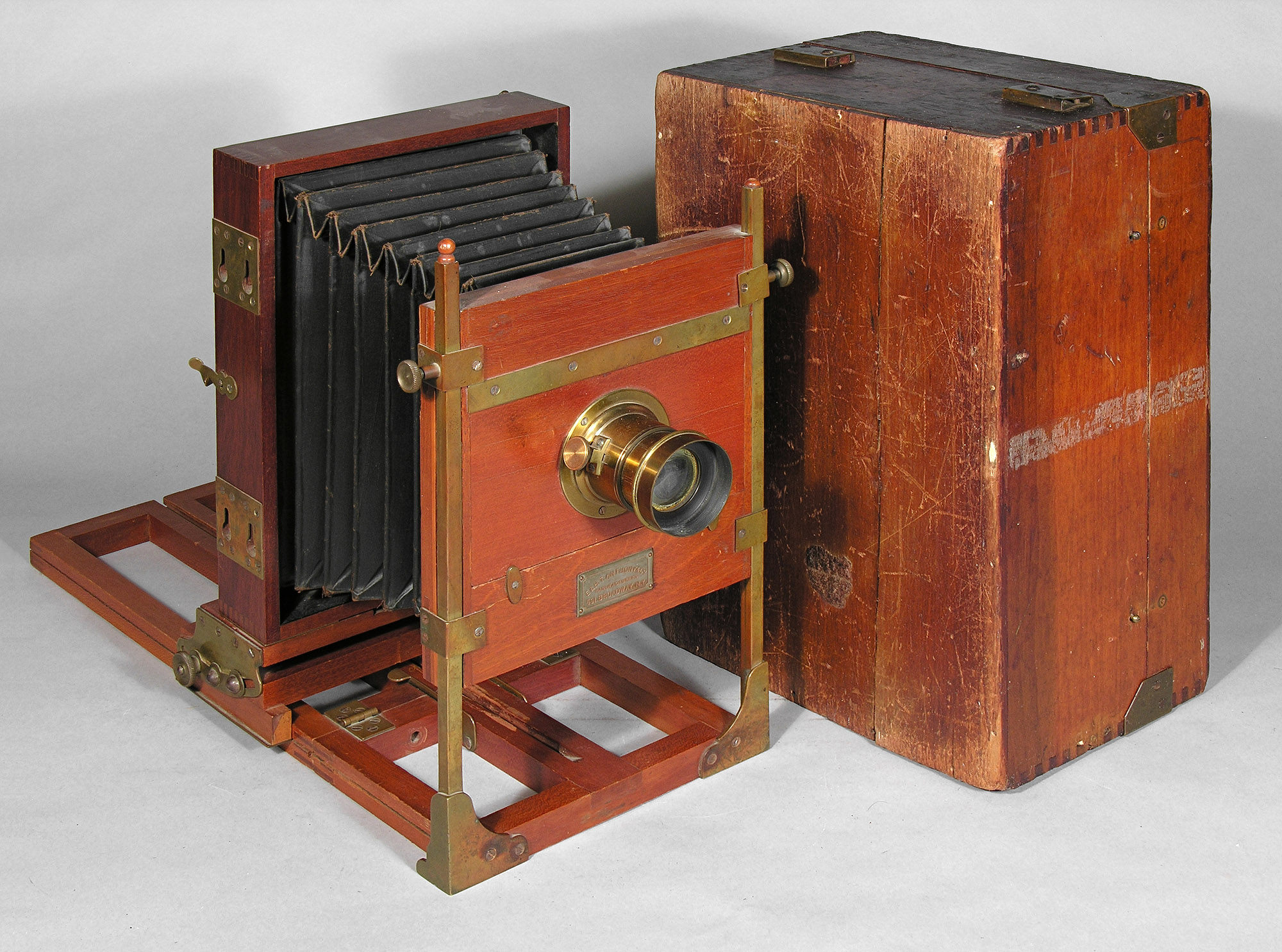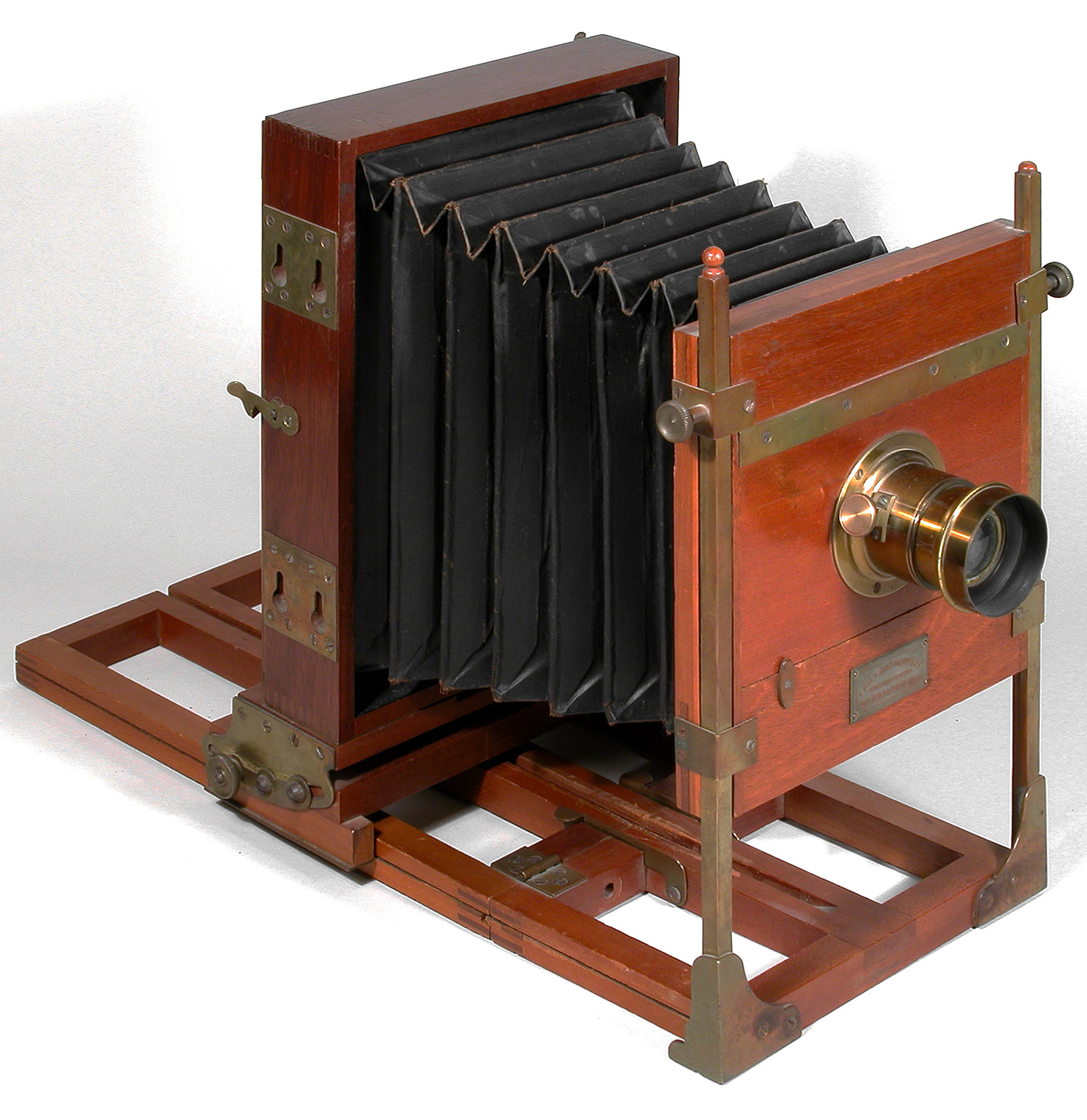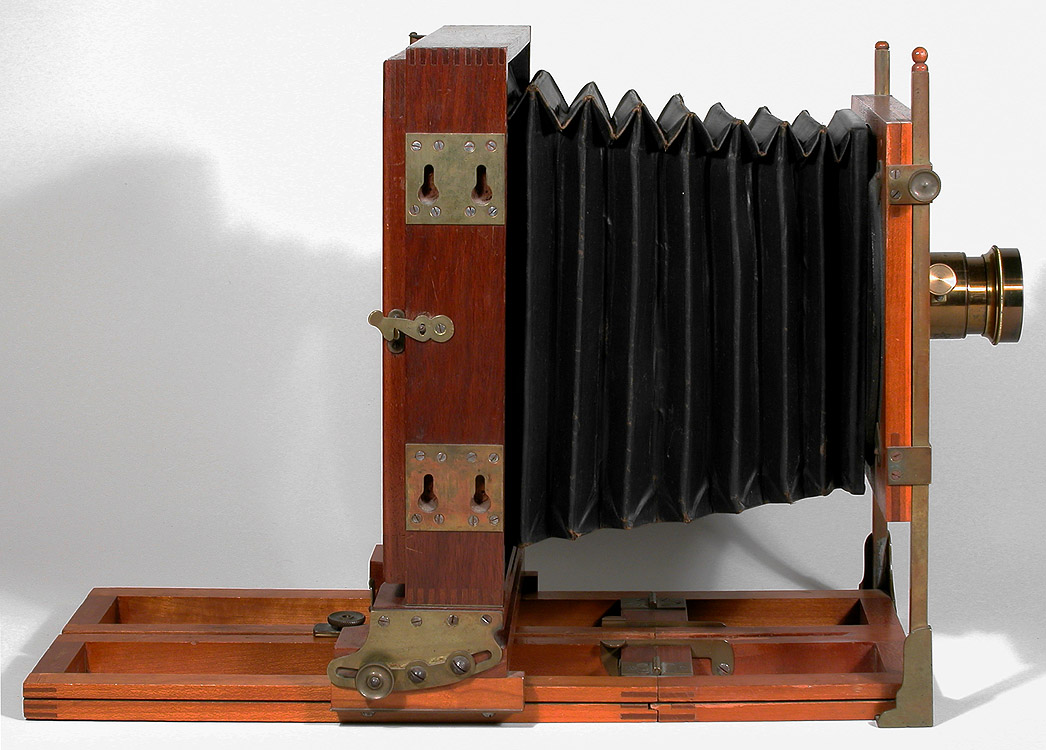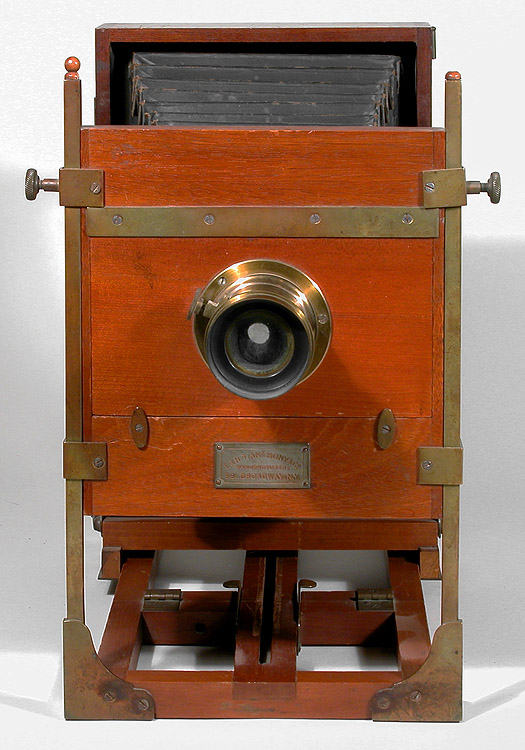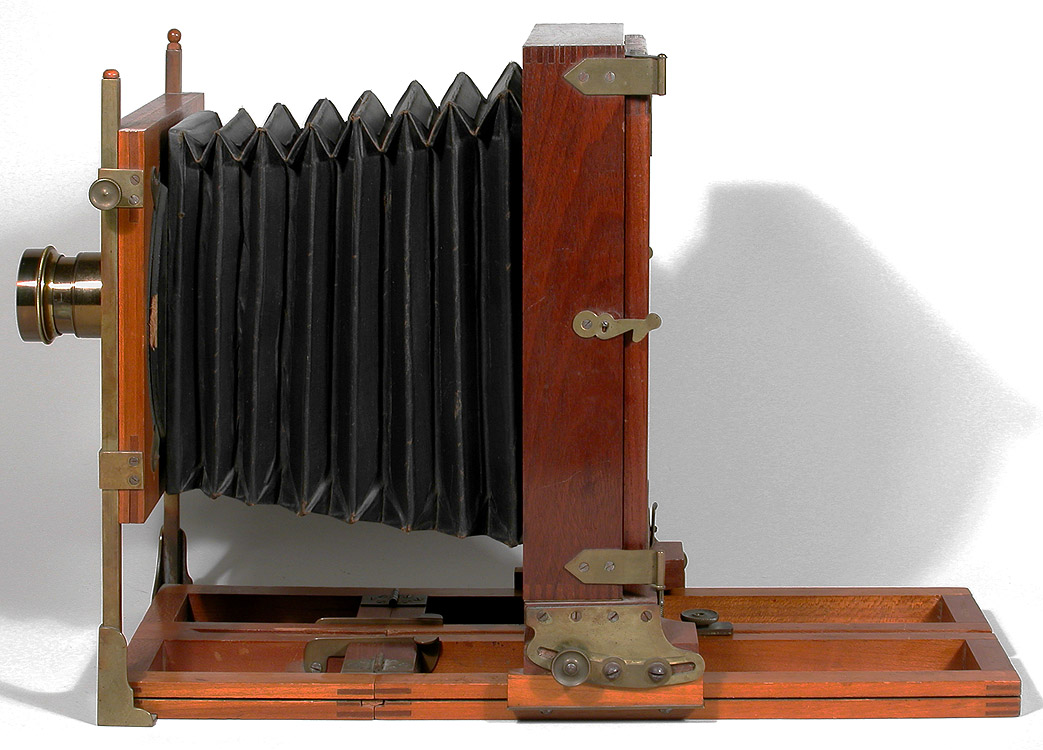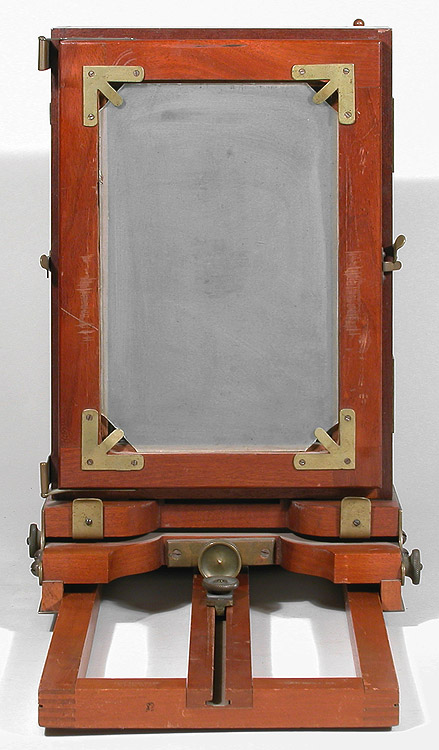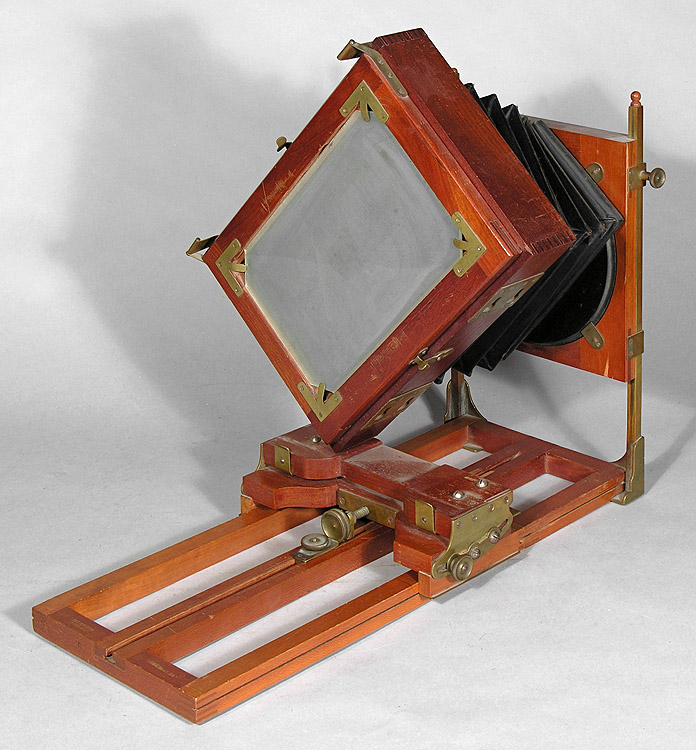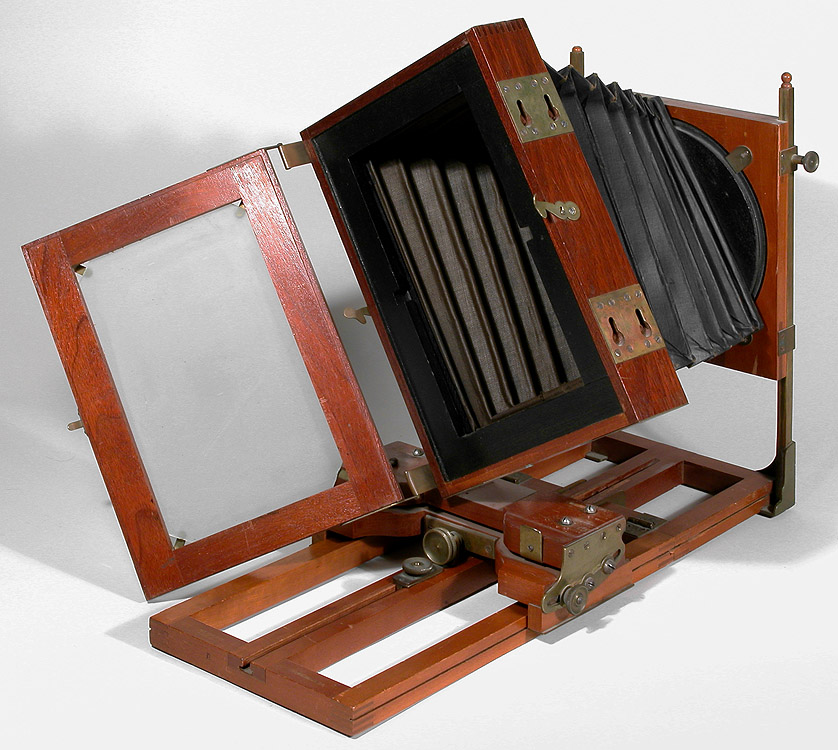 Date Introduced: - ; Years Manufactured: c. 1887-1897
Construction: rear focus via push-pull; single or double swing; reversing by rotating bellows and back; plywood lens board
Materials: mahogany body; cherry base; black fabric bellows; brass hardware
Sizes Offered: probably 10x12; 11x14; 14x17; 17x20; 18x22 (later only 14x17 and up)
Notes: The Novel has larger dimensions than the Novelette, and wider wood on the ground glass panel as a result, so the above camera would seem to be a 5x8 Novel having a simpler ground glass frame than Novel Variation 2. This later model of the Novel does away with the handsome but costly contouring of the ground glass frame, and the glass itself is held by metal clips. In Anthony catalogs beginning in 1888, the Novel is no longer offered in sizes smaller than 10x12 - the smaller sizes were replaced by the lighter weight and numerous Novelette models. By 1891, the Novel is no longer in Anthony amateur catalogs. Therefore, the 5x8 camera above was probably made prior to c.1887. The reference below, from ten years later, refers to the Novel model (in sizes 14x17, 17x20 and 18x22 only), and also refers to the Novelette (in smaller sizes) on the previous page, but then confuses the issue by using the same engraving for the Novel as Anthony uses for the Novelette. And that engraving (shown above) is of a Novelette, not a Novel, judging from the width of the wood in the ground glass frame. Whether in the catalog or not, it appears that Anthony continuously made a revolving bellows camera, and the larger it was, the more robust it was.
References:
Illustrated Catalogue of Photographic Materials, Thos. H. McCollin & Co. (Philadelphia, PA) undated, c. 1897, p. 40
5x8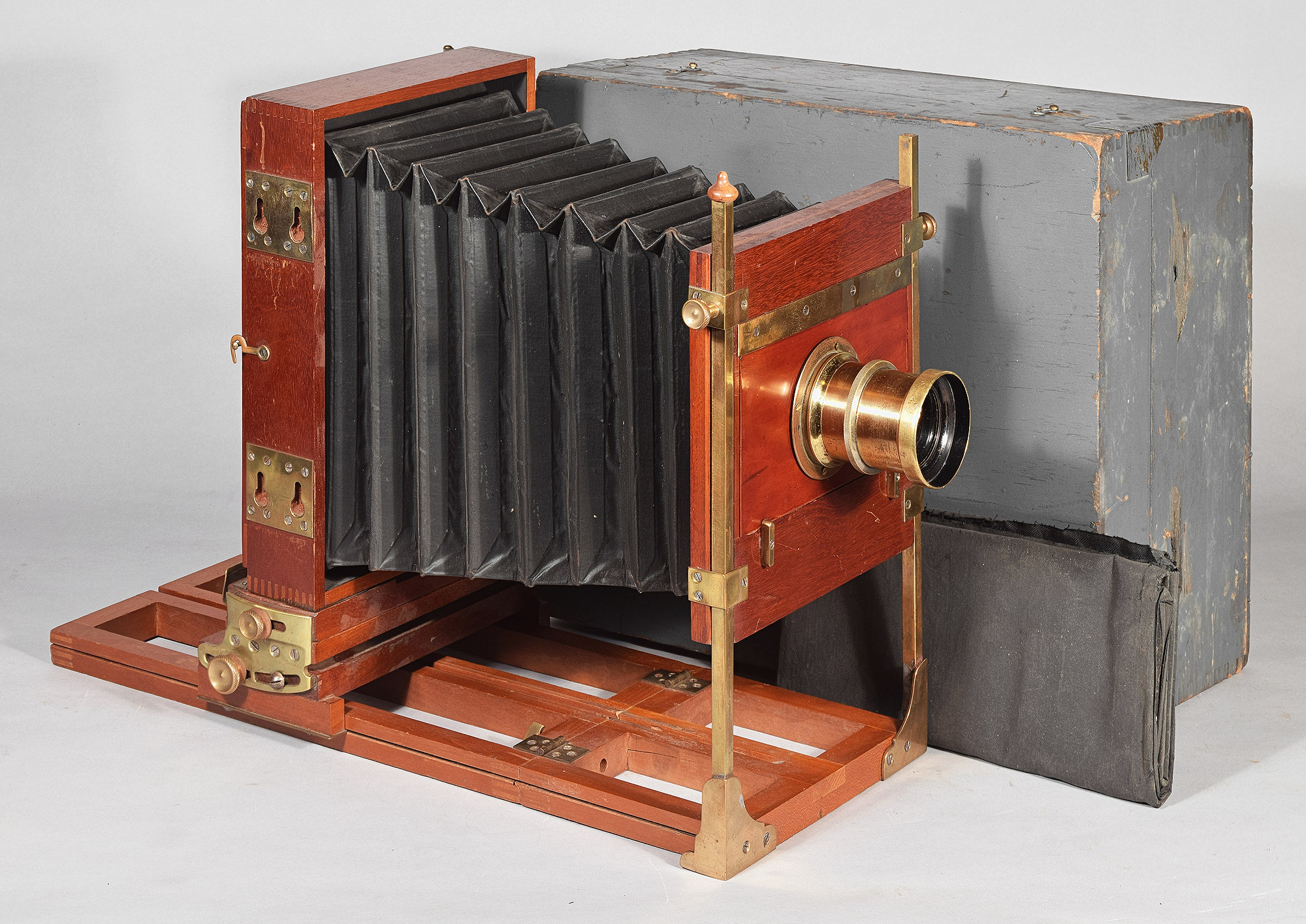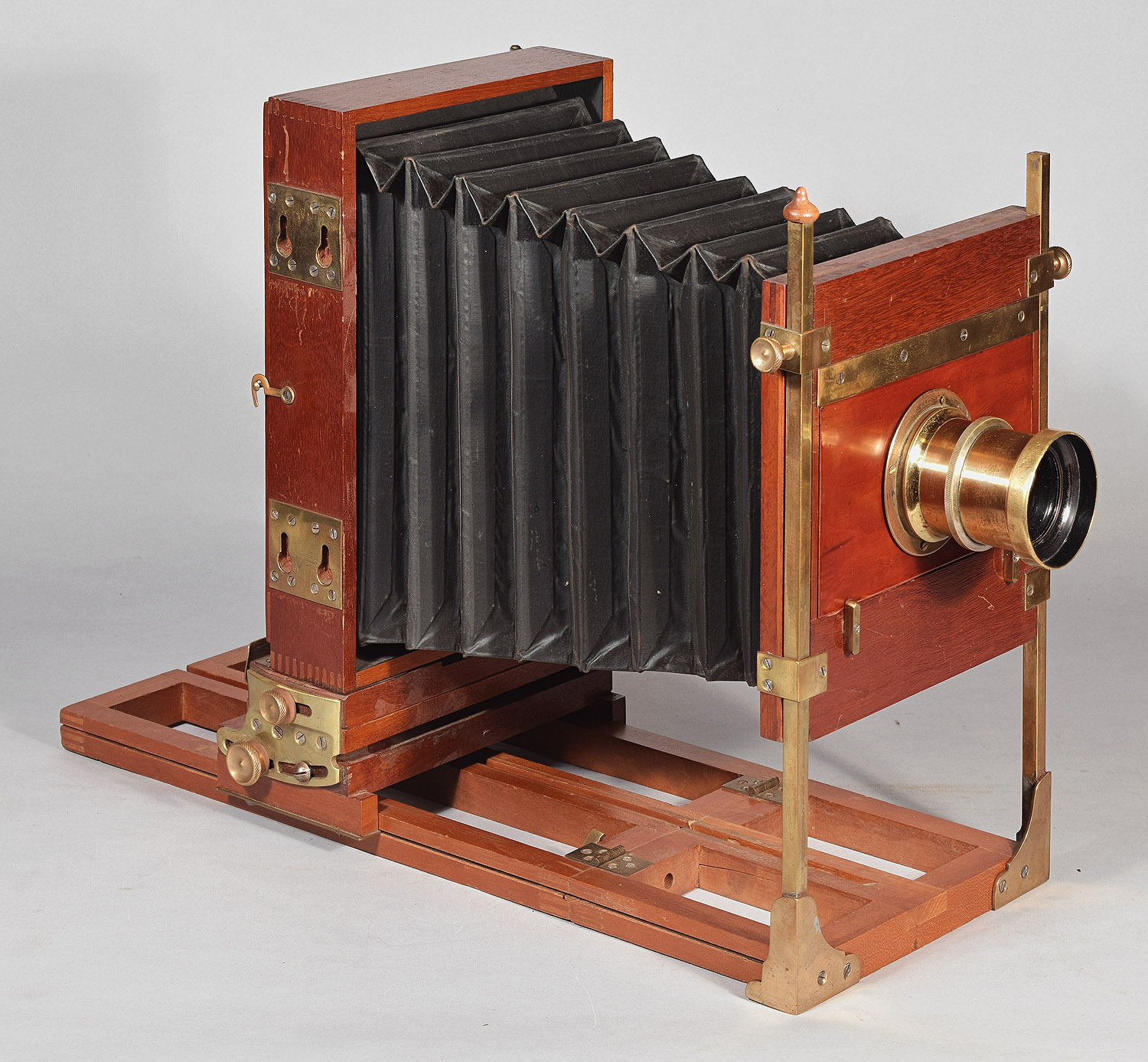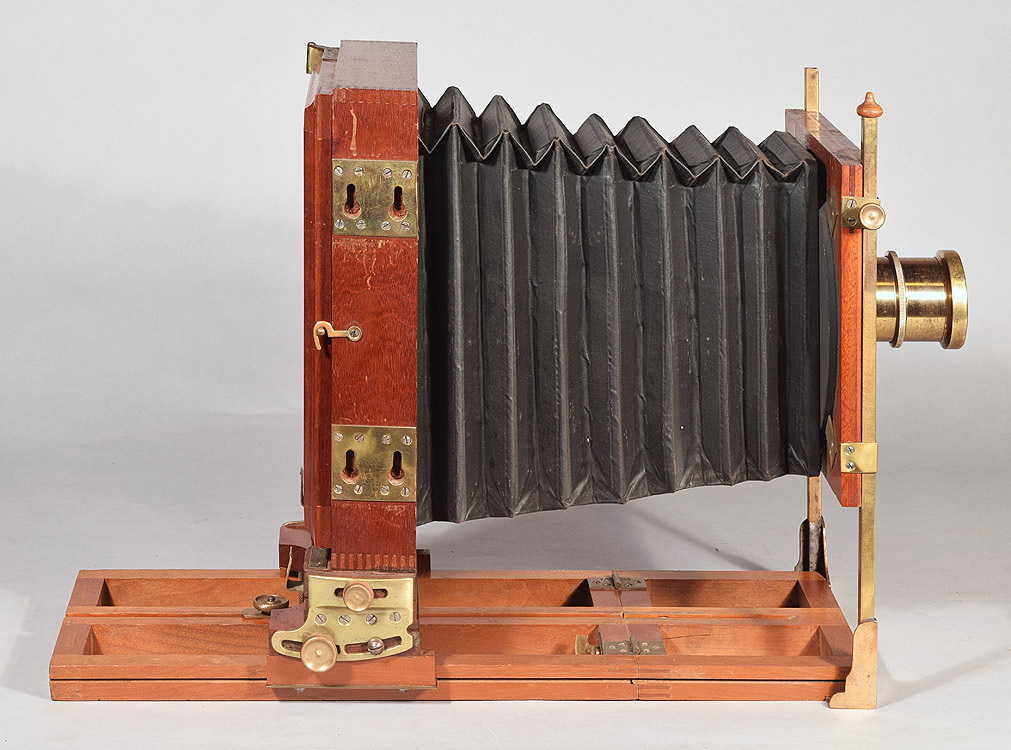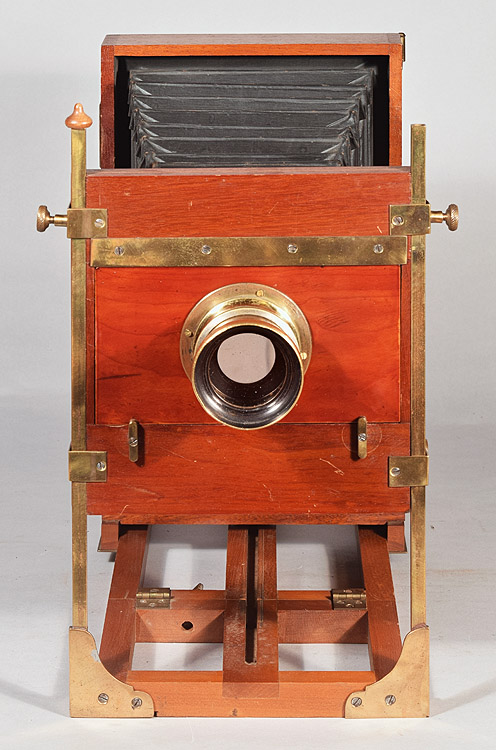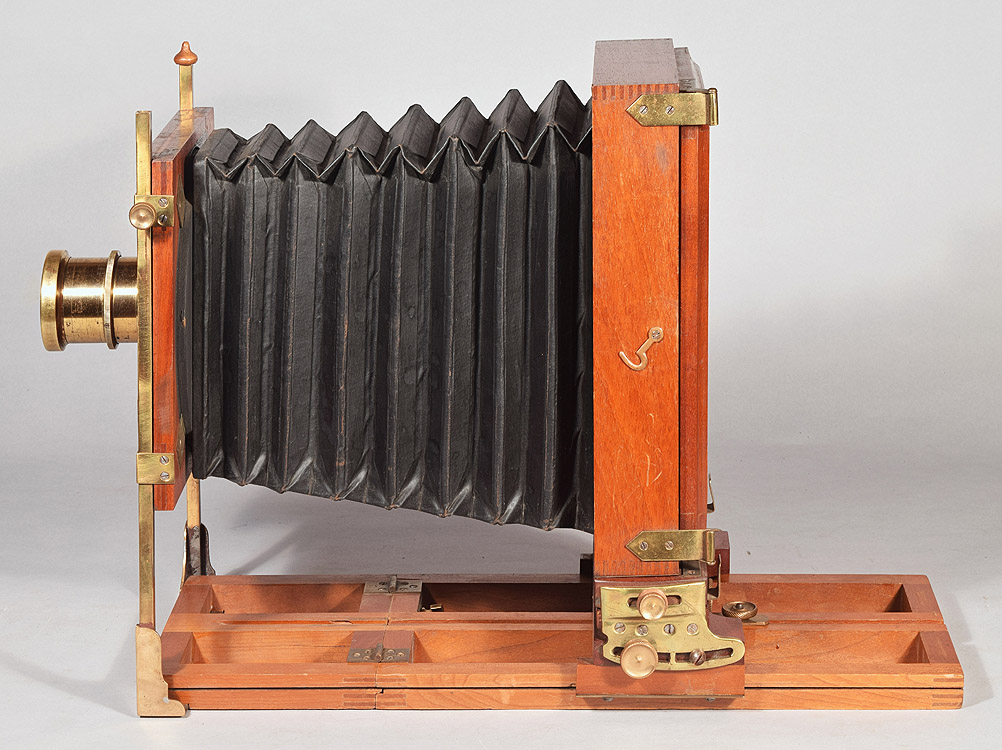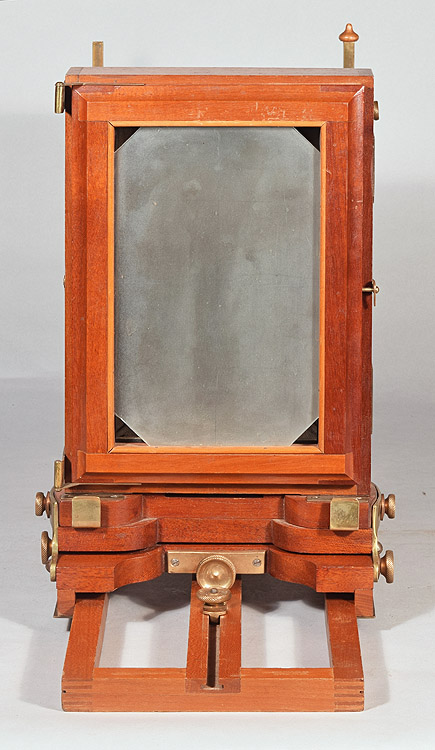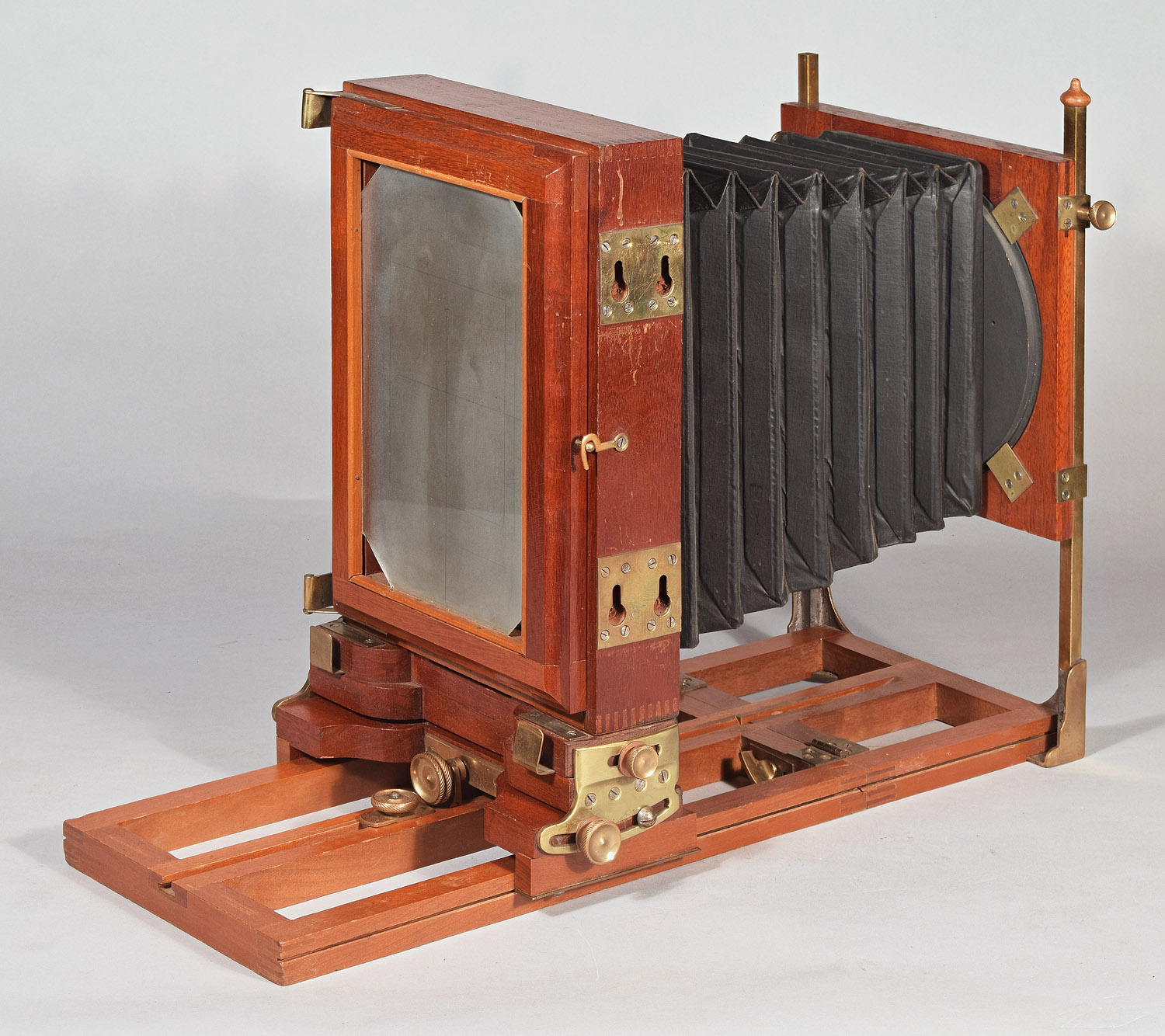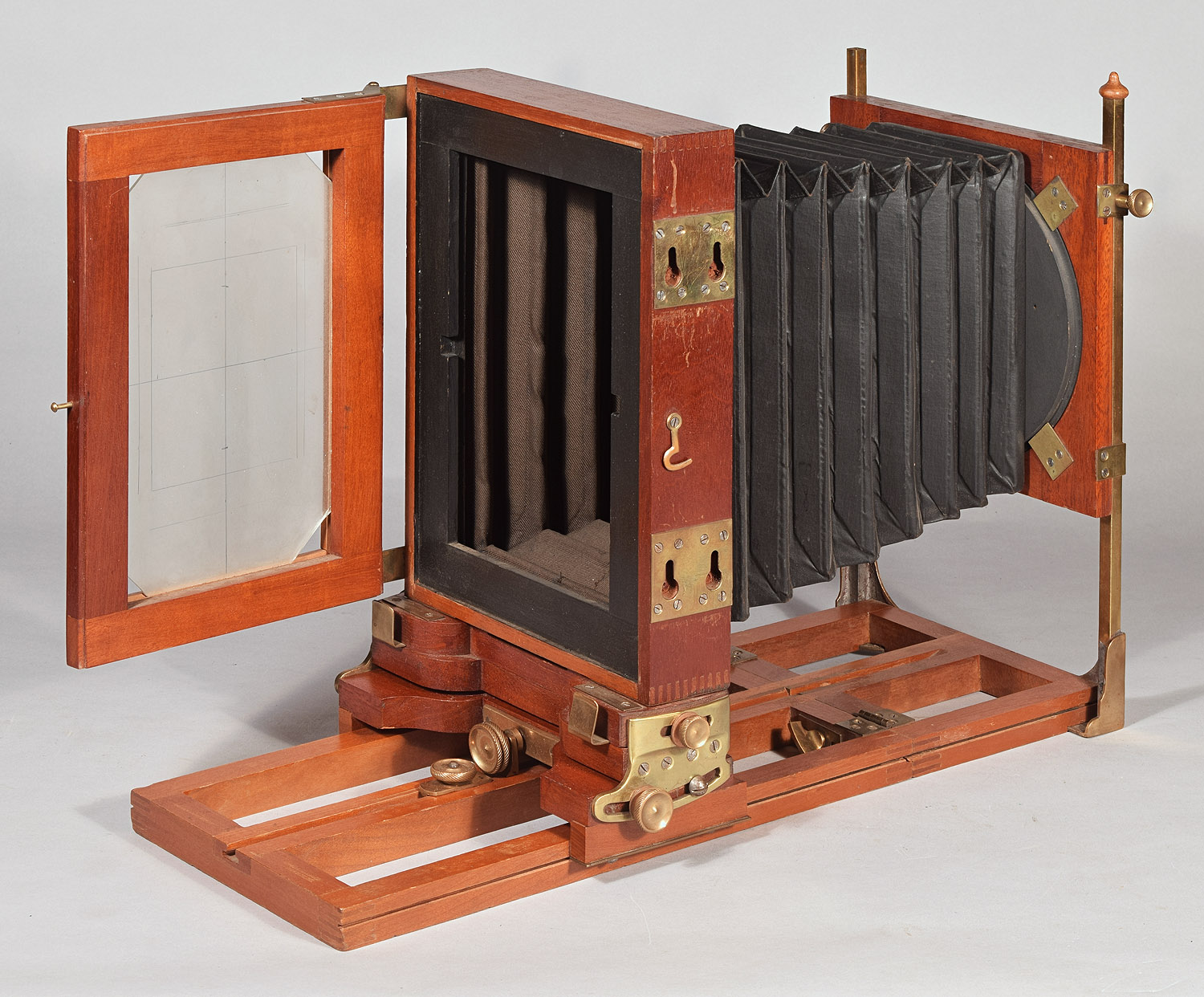 Stamps on the back base: Left: "E.&H.T. Anthony"; Right: "Pat. Mar. 28, '82 & Feb. 20, '83."


The March 28, 1882 and February 20, 1883 dates refer to E.B. Barker's patents of the revolving bellows, tilt, etc. - the patent drawings detail essentially the entire camera.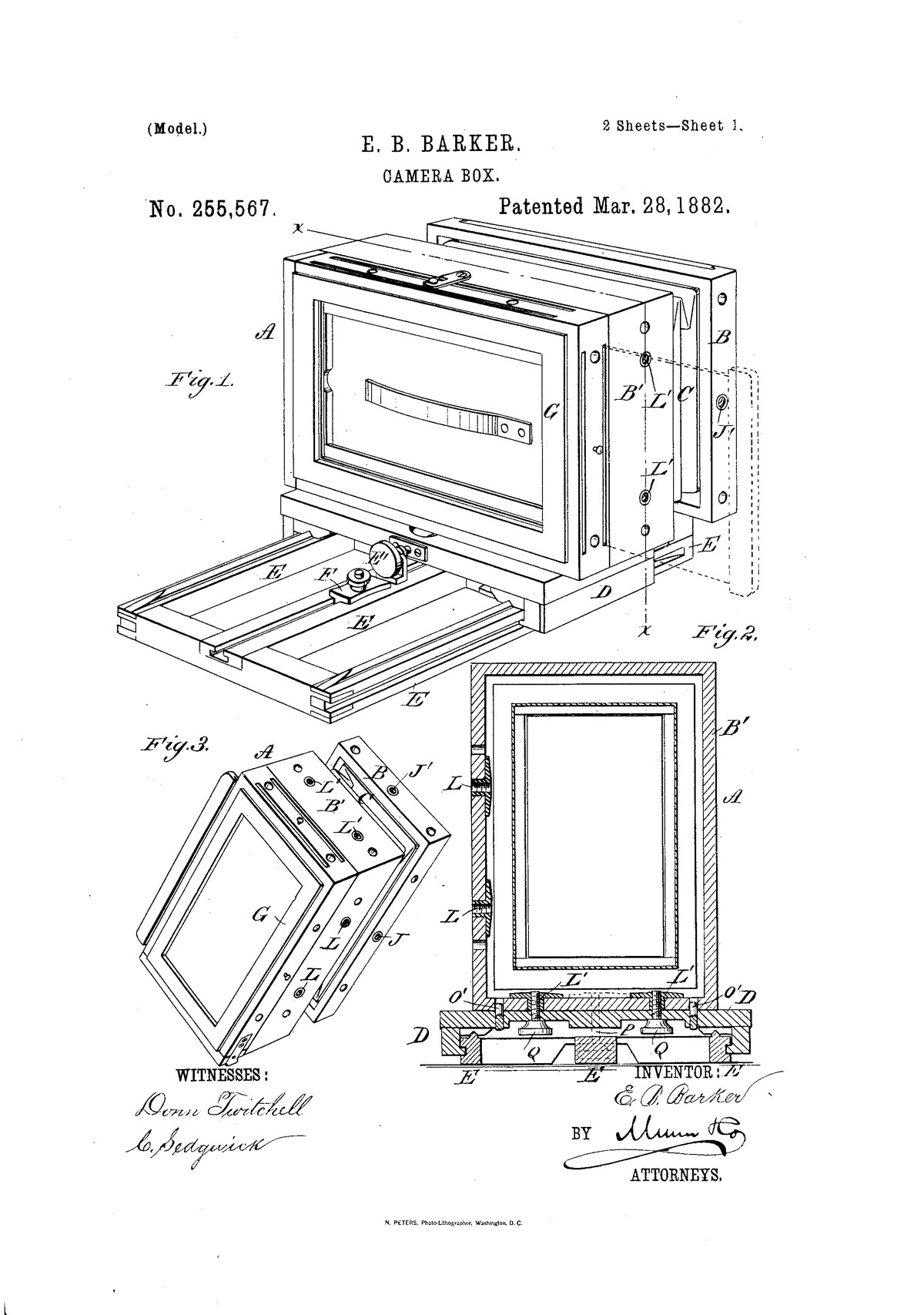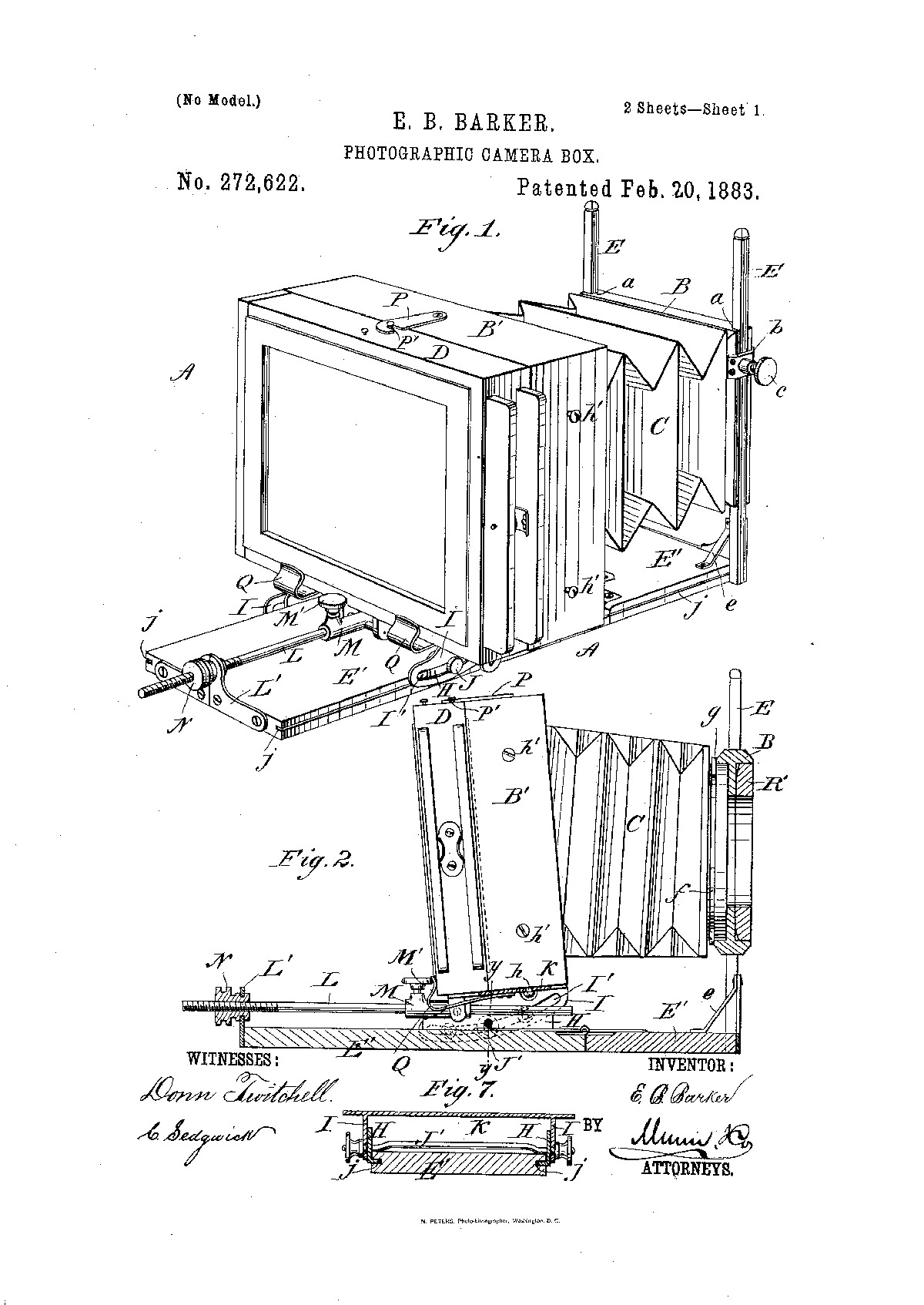 Back to E.& H.T. Anthony