E. & H.T. Anthony & Co.

Novel View Camera, Variation 2
James W. Queen & Co. catalog, 1891, p. 40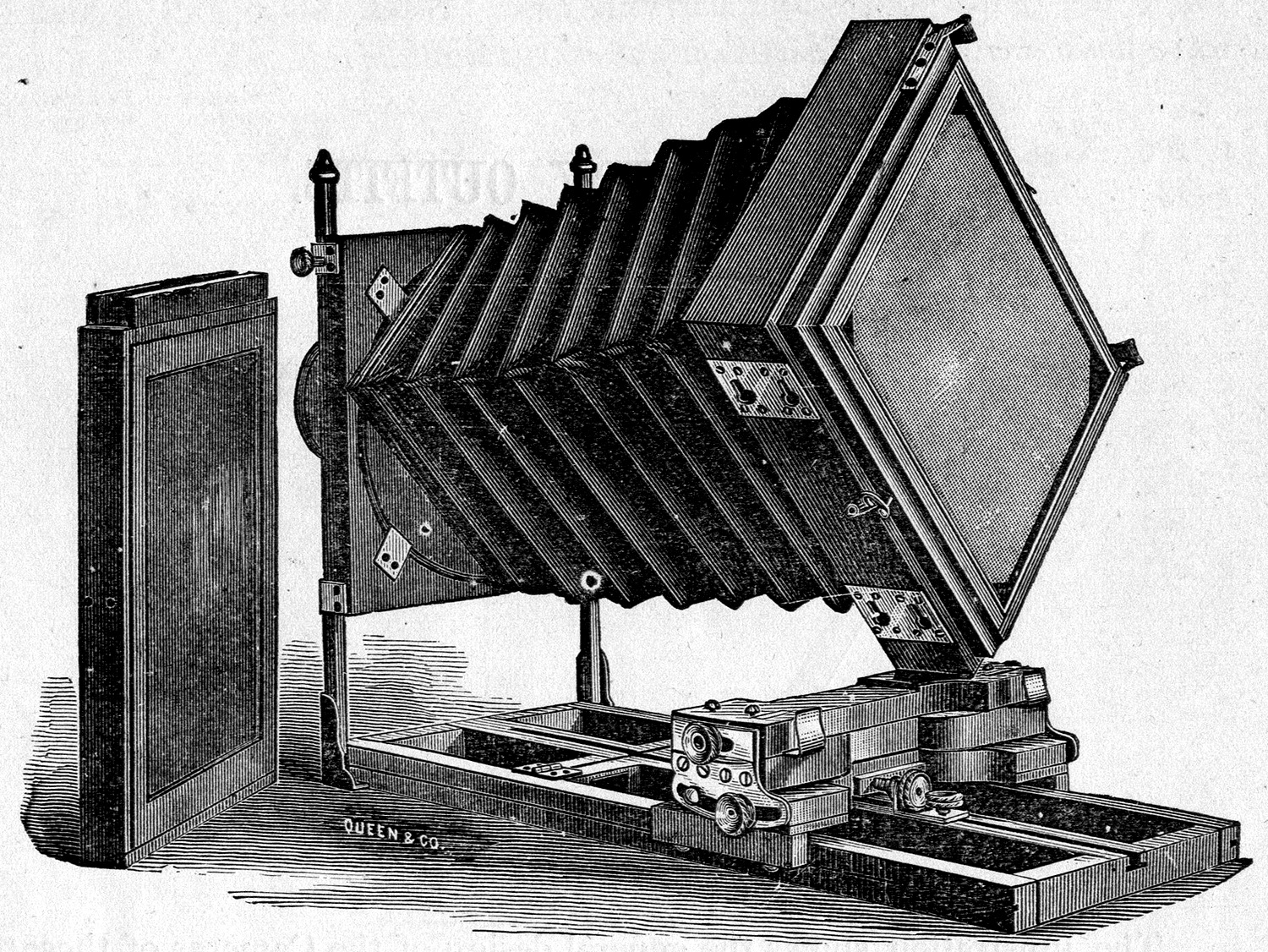 5x8 mostly brass, nickel front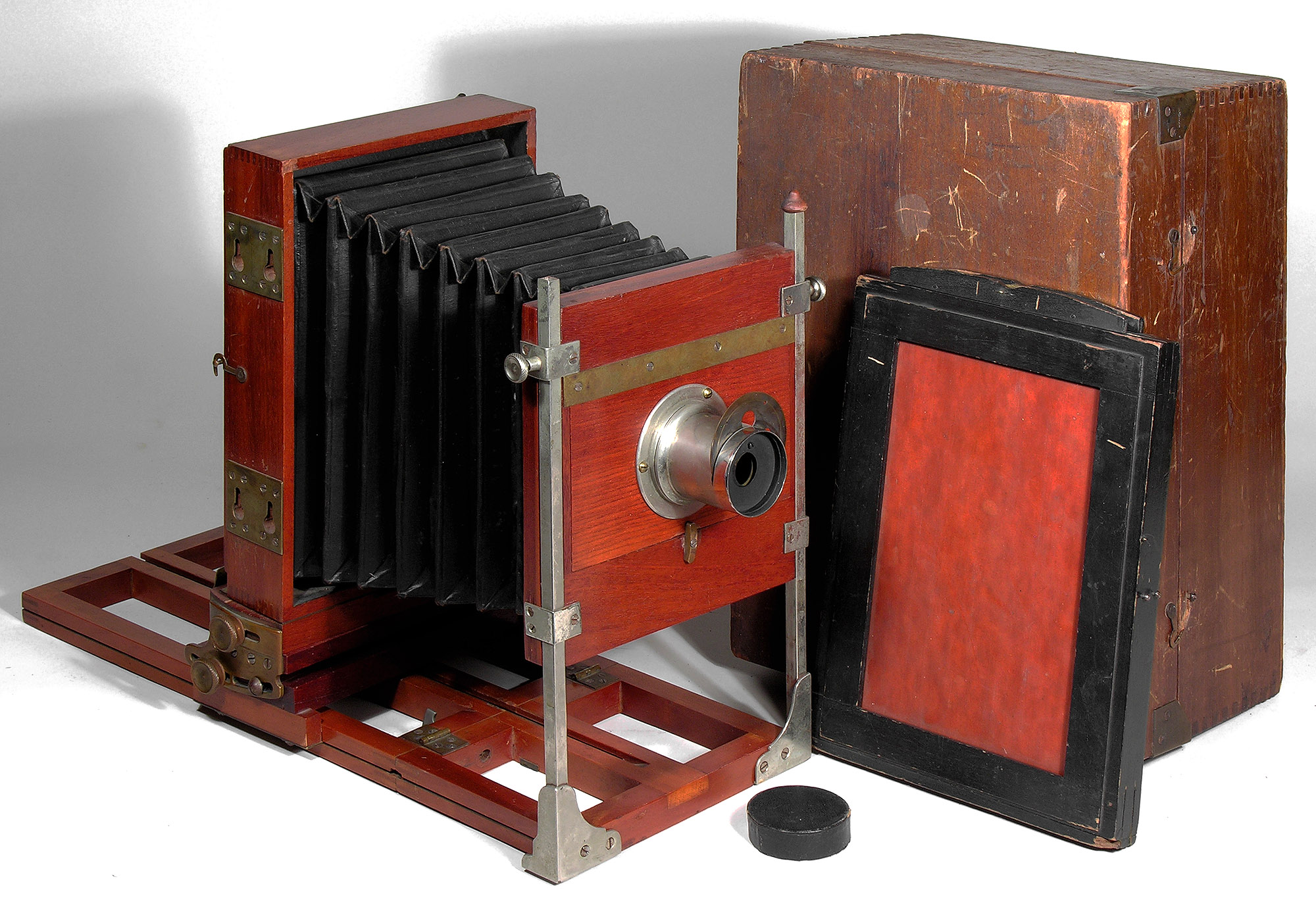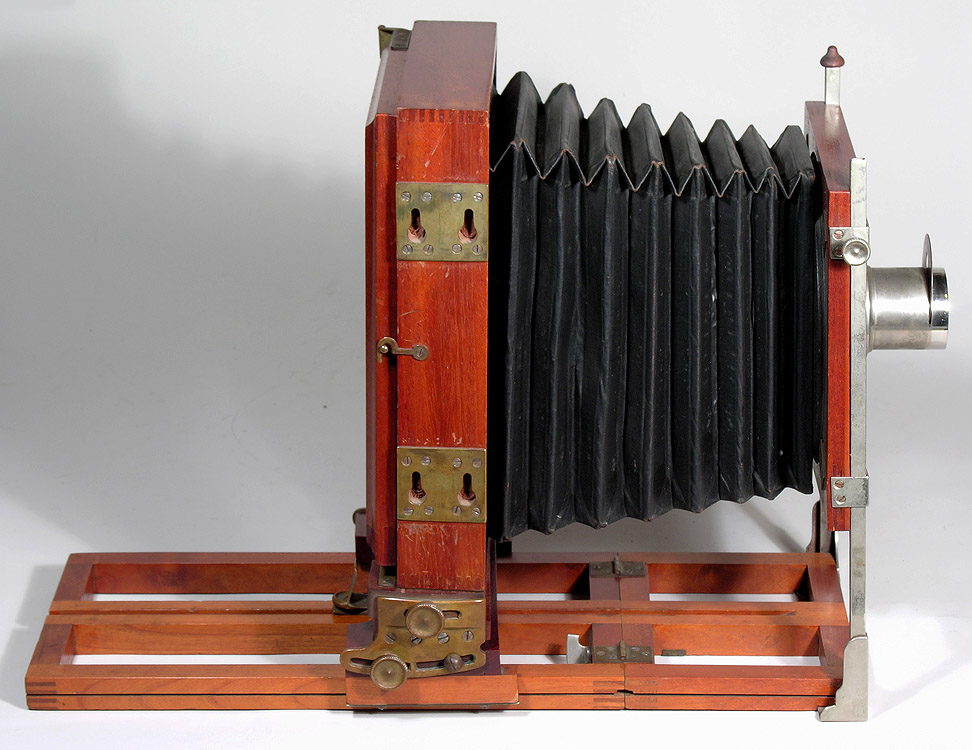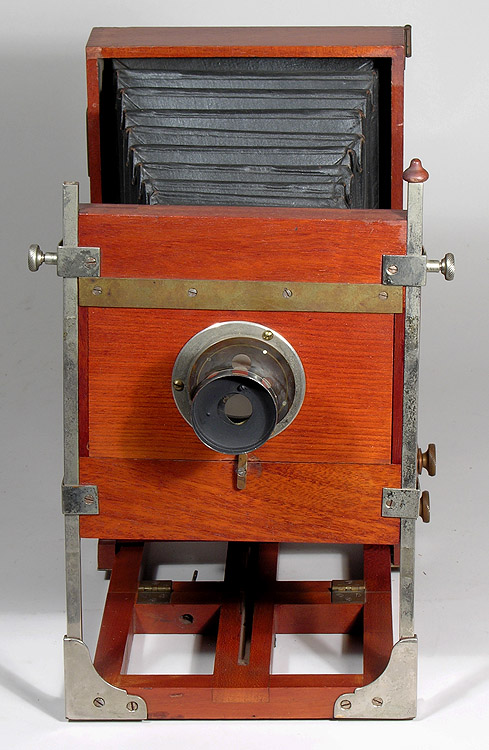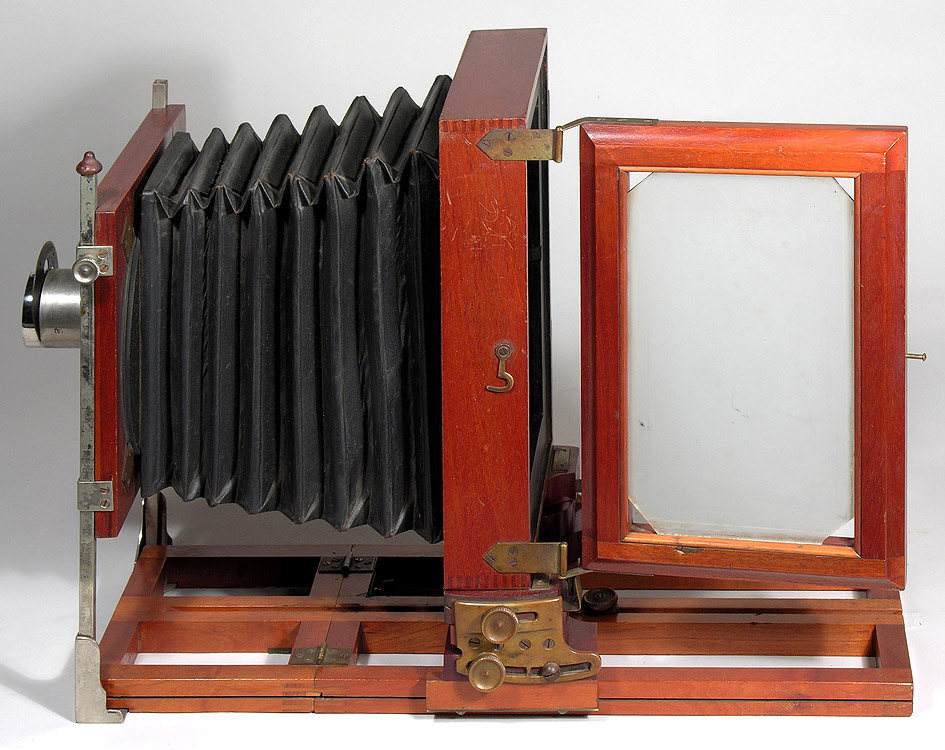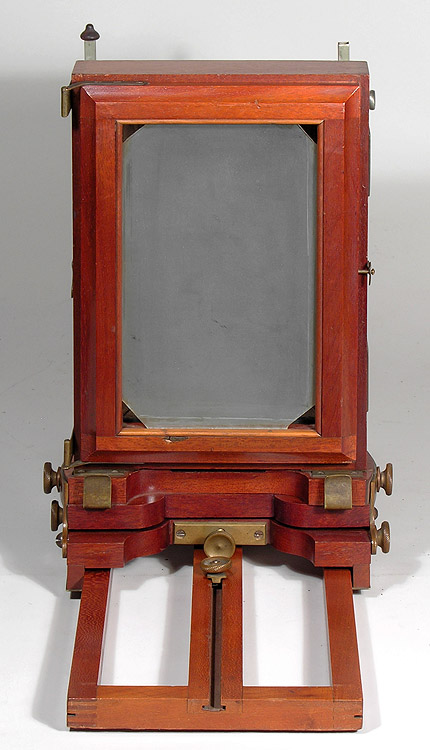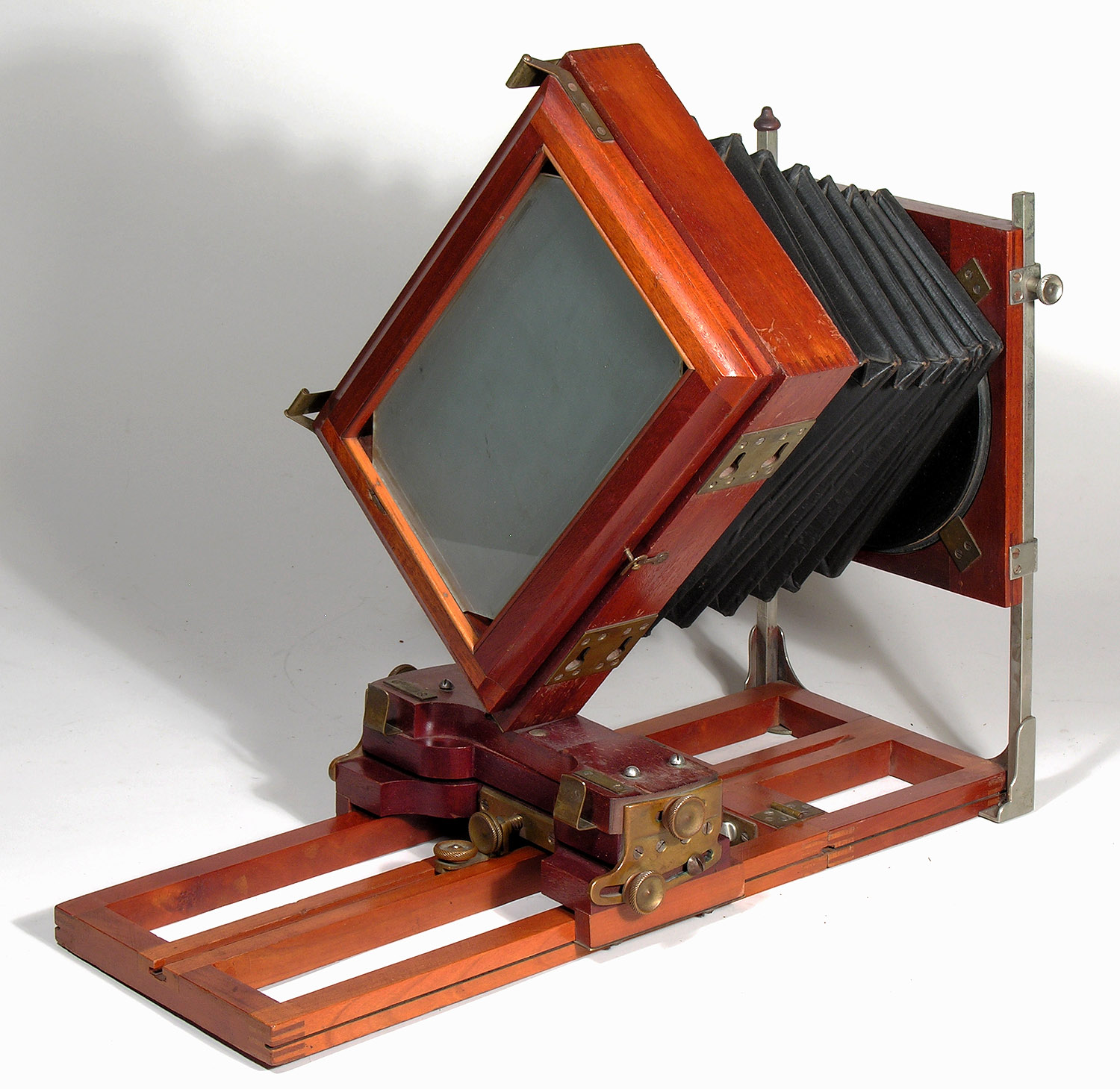 5x8, all brass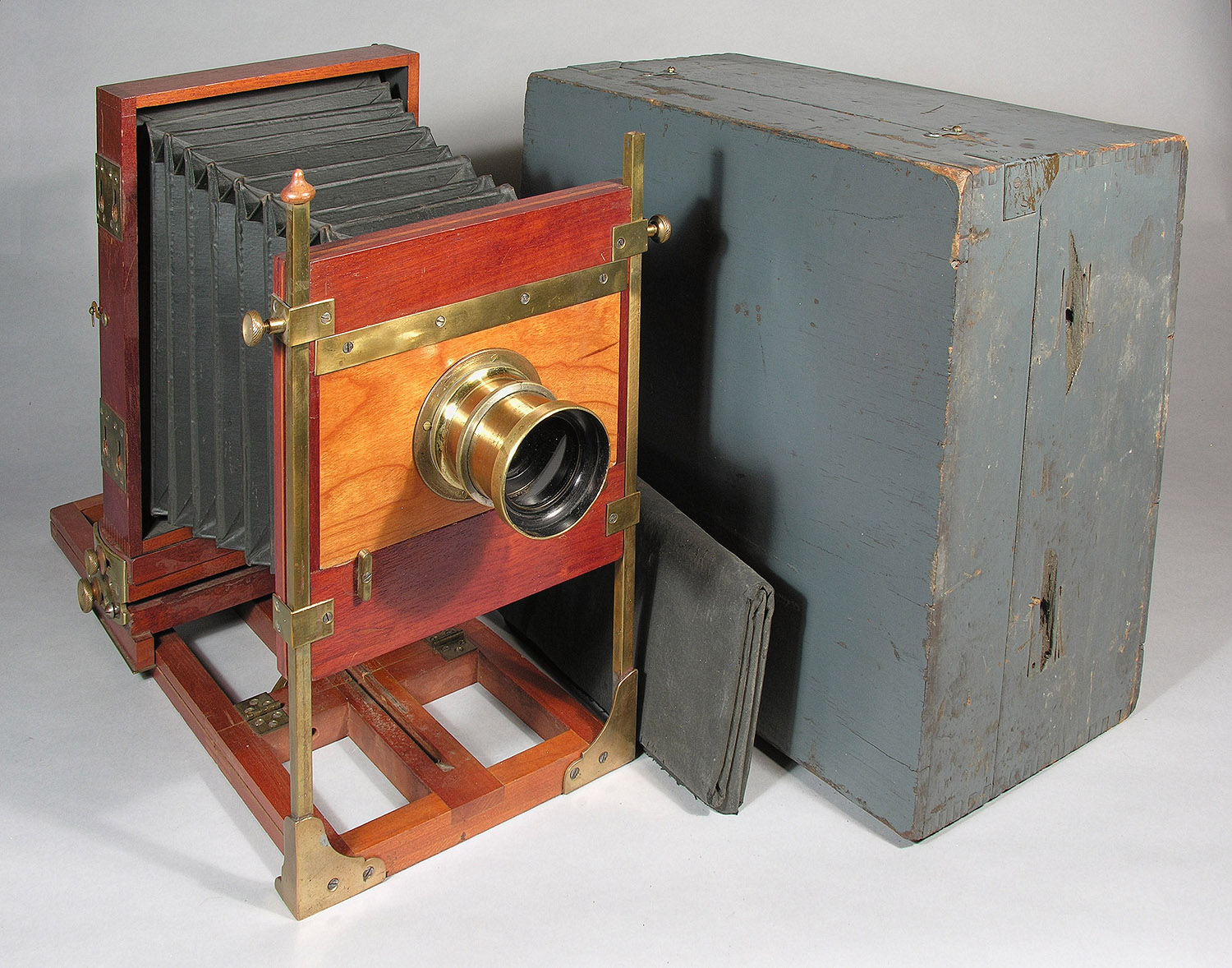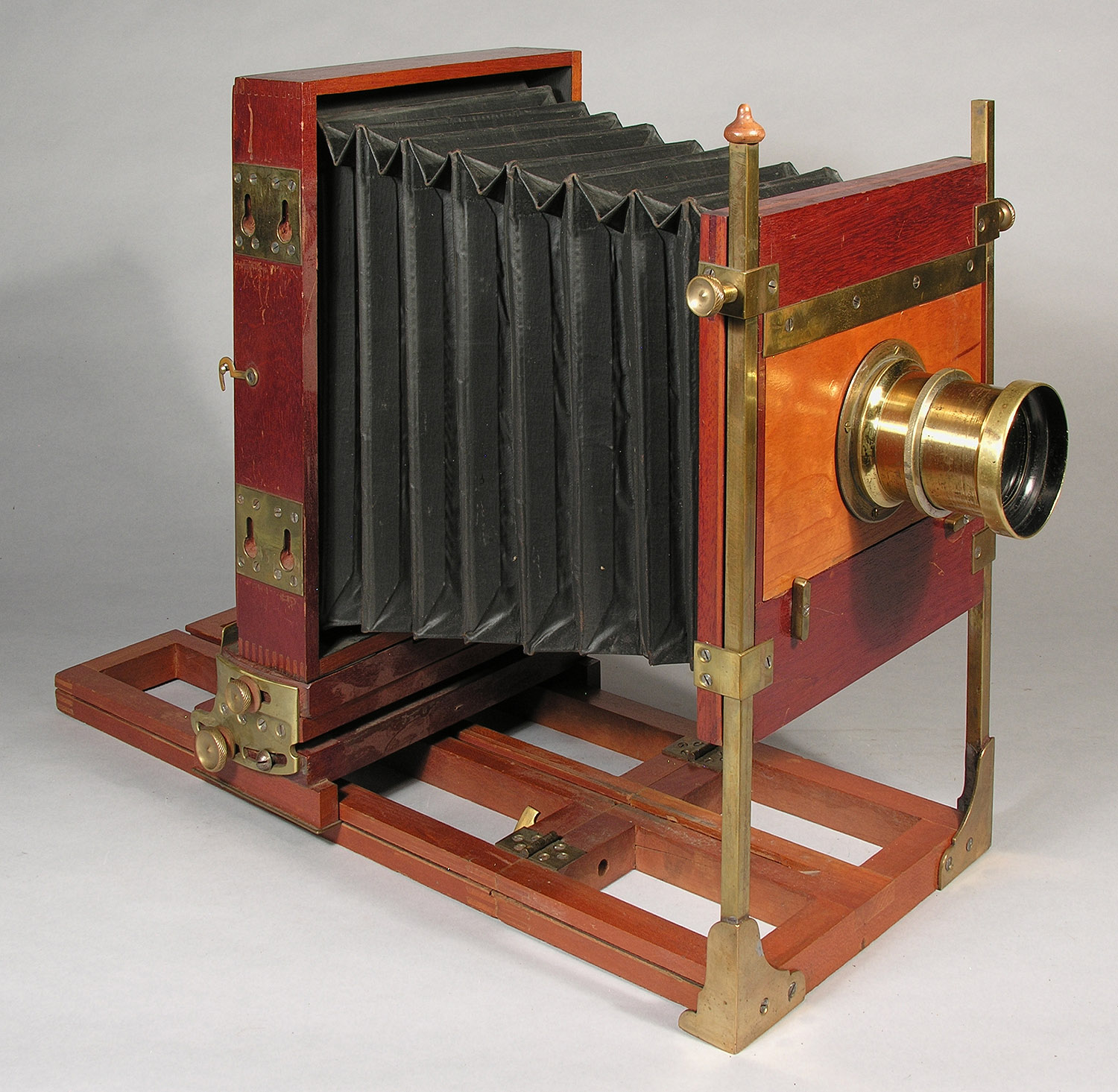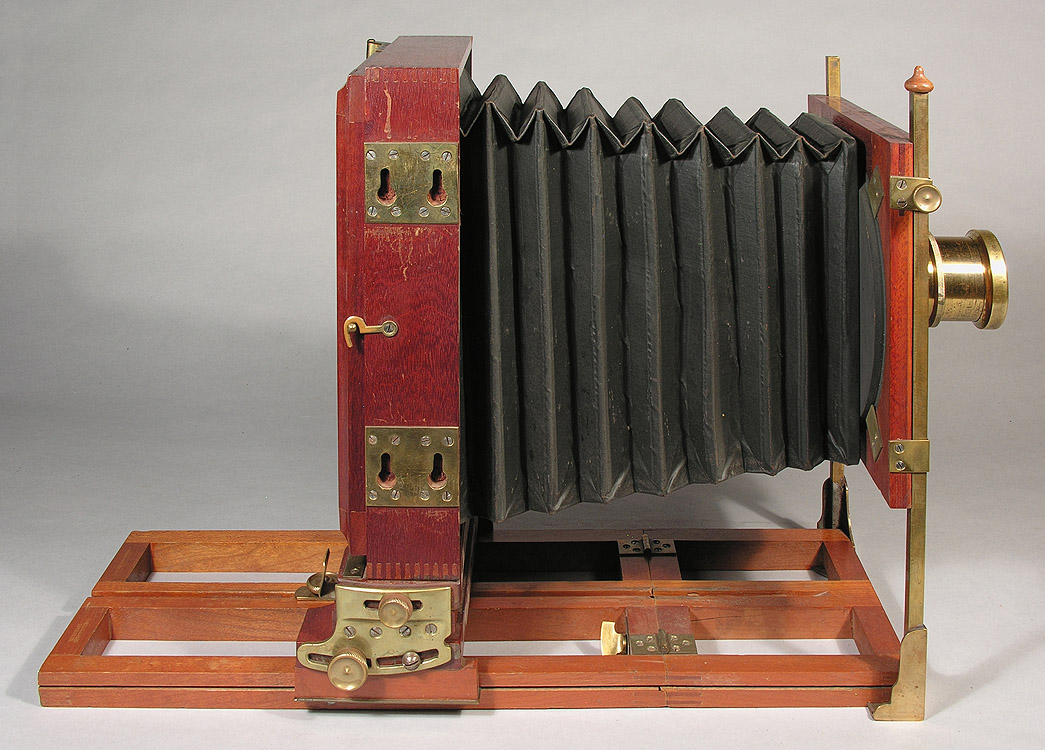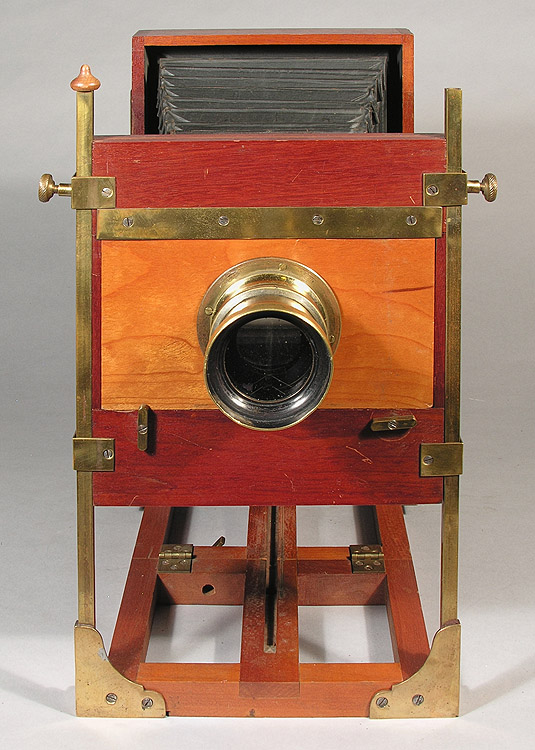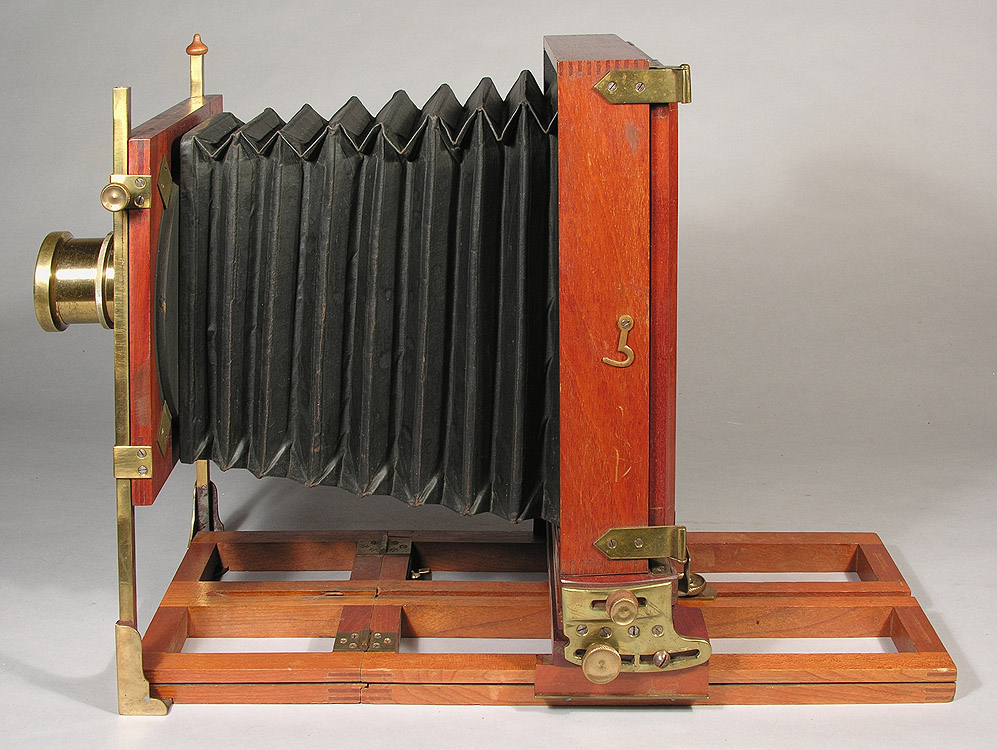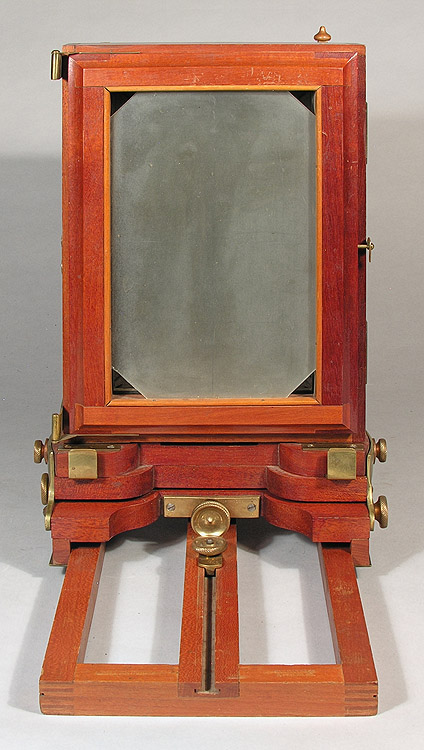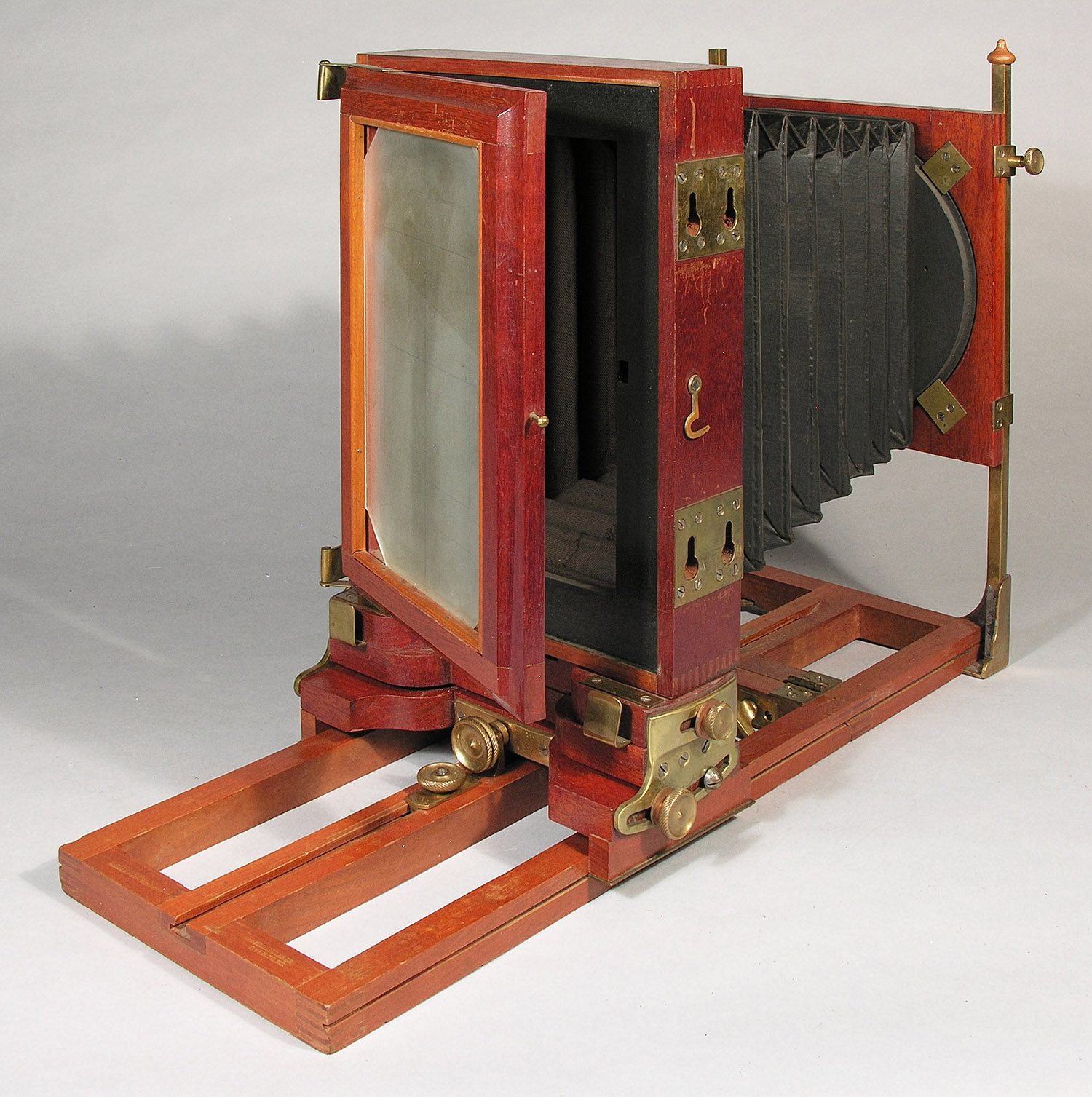 Date Introduced: - ; Years Manufactured: c. 1884-1891
Construction: rear focus via push-pull; single or double swing; reversing by rotating bellows and back; plywood lens board
Materials: mahogany body; cherry base; black fabric bellows; brass hardware
Sizes Offered: 4x5; 4¼x6½; 5x8; 6½x8½; 8x10; in 1888, add 10x12; 11x14; 14x17; 17x20; 18x22
Notes: Novel Variation 1 had wooden front standards. Variation 2, this model, introduced the metal front standards, which may be either brass finish, or nickel, as above. The ground glass frame has a graceful curving profile, and the glass itself is held in place by delicate wooden strips. The bed is made rigid by a simple thumbscrew above, but later the Anthony's patent clips would be used. Later, the moldings were dropped in favor of the less time-consuming metal clips of Variation 3. In 1891, Variation 2 continued to be advertised in the Queen catalog below, while the Anthony 1891 catalog advertised Variation 3.
References:
Descriptive catalogue and price list of the photographic apparatus manufactured by E. & H. T. Anthony & Co., E. & H. T. Anthony & Co. (New York, NY), distributed by J. Haworth (New York, NY), February 1884, p. 26
Anthony's Photographic Bulletin, Vol. 15, No. 11, E. & H.T. Anthony & Co. (New York, NY), November 1884, inside front cover and ads pages 35-37
Amateur Photographic Equipments & Materials, E. & H.T. Anthony & Co.( New York, NY), May 1885, pp. 11-13
Illustrated Catalogue of Amateur Photographic Equipments & Materials, E. & H.T. Anthony & Co. (New York, NY), September 1885, pp. 10-12
Catalogue No. 7, T. F. Indermill (St. Joseph, MO), Oct. 1, 1885, p. 94
Catalog P, Photographic Material, J. W. Queen & Co. (Philadelphia, PA), 1886, pp. 52-53
The International Annual of Anthony's Photographic Bulletin, Vol. I, 1888, W. J. Harrison and A. H. Elliot, eds., E. & H. T. Anthony & Co. (New York, NY), July 1888, ads p. 72
Catalogue Illustrated, W.D. Gatchel (Louisville, KY), 1888, p. 23-24;
The International Annual of Anthony's Photographic Bulletin, Vol. II, 1889, W. J. Harrison and A. H. Elliot, eds., E. & H. T. Anthony & Co. (New York, NY), ads p. 53
The International Annual of Anthony's Photographic Bulletin, Vol. III, 1890-1891, W. J. Harrison and A. H. Elliot, eds., E. & H. T. Anthony & Co. (New York, NY), ads p. 101
Photographic Material, Catalogue O & P, James W. Queen & Co. (Philadelphia, PA), 1891, p. 40-41

Back to American Optical Co. / Scovill Mfg. Co. (alphabetical)